Discount Zoolights Tickets for Military & Veterans – December 9th and 16th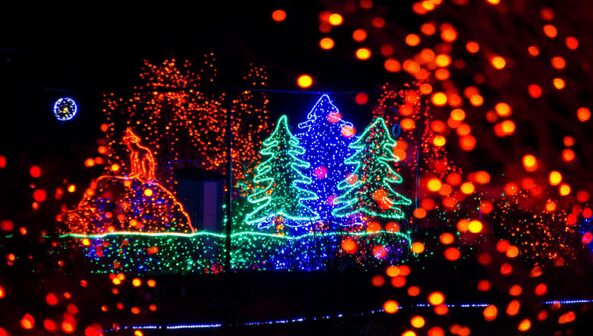 The Point Defiance Zoo & Aquarium is offering Discount Zoolights tickets for military members and their dependents, as well as retired military & veterans on two special nights this month.  Both military members who are currently serving in the military, as well as those who have honorably served in the military will pay a discounted price of $7/ticket for Zoolights tickets. Military dependents are also eligible for the $7/ticket price.  You can purchase these discount tickets at the zoo's front gates . {This is not found on their website that I could see, but I got this information directly from the zoo.}
The regular price for Zoolights when you purchase at the zoo is $8.75; however, if you purchase online or at participating Fred Meyer stores, you can get them for $7.50. (Members get in for $4.75). So this is a $.50 – $1.75 savings for military folks!
Here are the dates you can get discounted Zoolights tickets:
Monday December 9th
Monday December 16th
You will need to bring your active or retired military identification and if you're a veteran, you'll need to bring your discharge papers, DD214s, or any other proof of honorable US military service.