Daffodil Festival Event at South Hill Mall + SeaGals – Saturday March 1st 10 – 5pm
This post may contain affiliate links and I may be compensated for this post. Please read our disclosure policy here.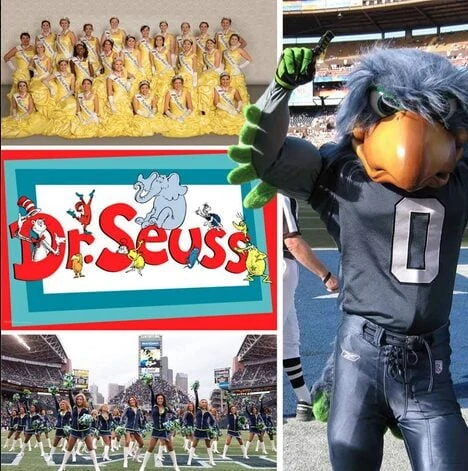 Today, Saturday March 1st, the Daffodil Princesses will be at the South Hill Mall in Puyallup with fun events all day from 10am – 5pm & it's all FREE.  They will have crafts, storytime, celebrating Dr Seuss & much more. They will also be releasing their new 2014 posters & will be giving away 5,000 Daffodil Princess posters.
Plus, the Seattle Seahawks Sea-Gals and Blitz will be at the event, too, from 1 -3pm in Center Court right in front of Dick's Sporting Goods.
Here's the schedule of what they'll be doing::
Center Court (in front of Dick's Sporting Goods):: Meet the princesses, posters, crafts, coloring, crowns & tiaras. Blitz & the SeaGals will be here from 1 – 3pm.
Target Court – Decorating flower pots & planting seeds
Play Area (near Old Country Buffet) – Princesses will read a huge collection of Dr Seuss books to honor his birthday eve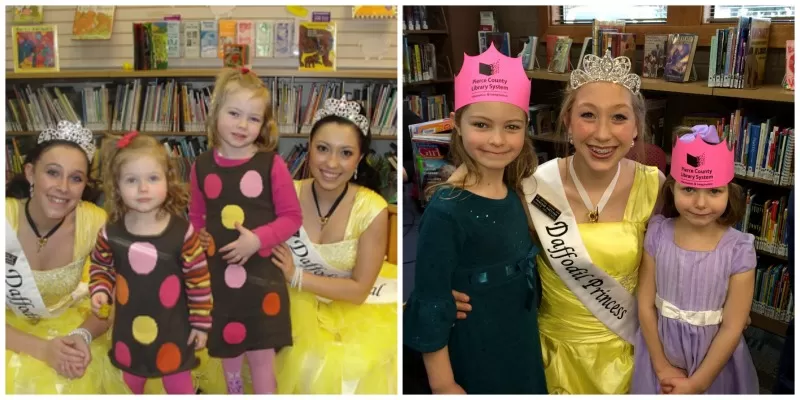 Also, coming up on March 15th, the Daffodil princesses will be back with their "Read with a Princess" event in libraries across Pierce County. We went to the event on February 15th in our local library & as usual, my girls loved it. We've gone the last 3 years & my girls look forward to it every year. It's a fun way for the kids to get to meet the princesses in a relaxed environment & chat with them & get pictures. My older daughter really wanted to know all about how you become a Daffodil princess, so the girls told her how important it is to be involved in your community and do your best in school, so it was nice for her to hear from them all about it.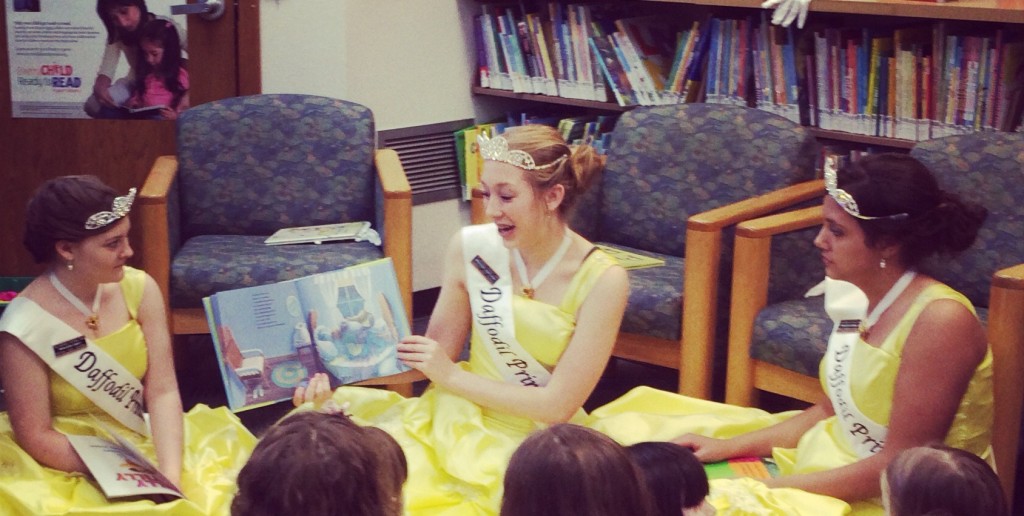 The Daffodil Festival is such a great organization & I love opportunities to introduce my girls to such strong female role-models & leaders in the community.
Thanks Sounds Fun Mom!