Its Cold & Flu Season, Use The Cold & Flu Finder To See What Is Happening In Your Area #ColdFluAndYou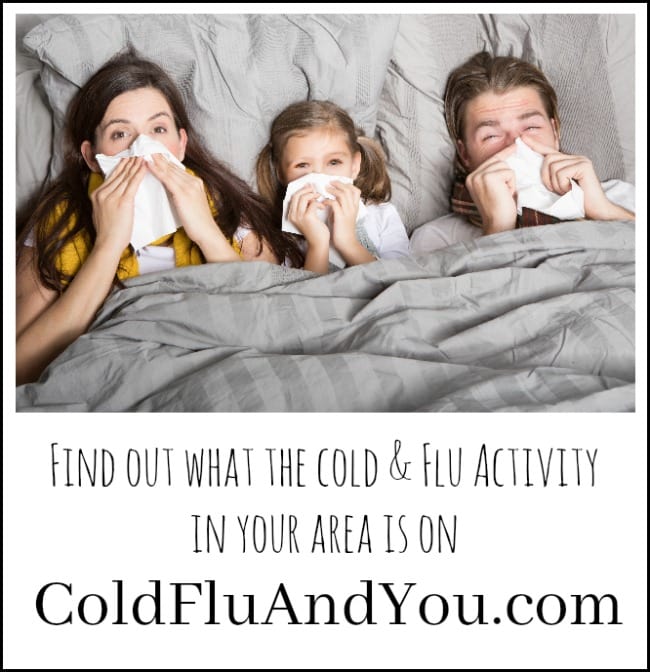 Its Cold & Flu Season, Use The Cold & Flu Finder To See What Is Happening In Your Area
#ColdFluAndYou
Its that time of the year. Cold and Flu season is upon us. I raised one child with asthma, so a cold often turned into something worse. As a result we took pre-cautions to do our best from getting the cold or flu whenever possible. One thing you can do to be prepared is to keep an eye on the risk in your area, is to check out the Cold & Flu Finder on ColdFluAndYou.com. Here you will find a map of where the Cold & Flu is being reported most often around the country, to see what is happening in your state.
We also have a list of current coupons available, to help you stock your cabinets with products to help you get through this season as comfortably as possible, so be sure to scroll down and print those out too!
Find out what the Cold & Flu conditions are in your area on the  Cold & Flu Finder site, PLUS: 
Find articles addressing topics about Cold or Flu season
Get printable coupons to save on Cold & Flu products
How we deal with the Cold & Flu at our house:
I often like to start with some of the least invasive treatments, and move up the treatment spectrum if things do not work. Of course if its severe, or your worried about complications you should visit a Dr. If your just looking for some tips on how to do your best to prevent the onset, or deal with the symptoms of a mild case of cold or flu, here are some of my favorite tips: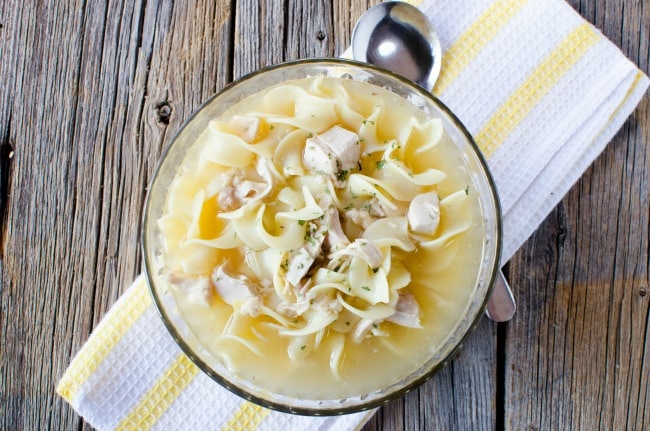 When we start to feel like we might be coming down with a cold or flu, I love to make a batch of this simple homemade chicken noodle soup. When I am making it to combat an illness, I like to make it from a whole chicken, so we get some of the health benefits of the broth made from the bones too.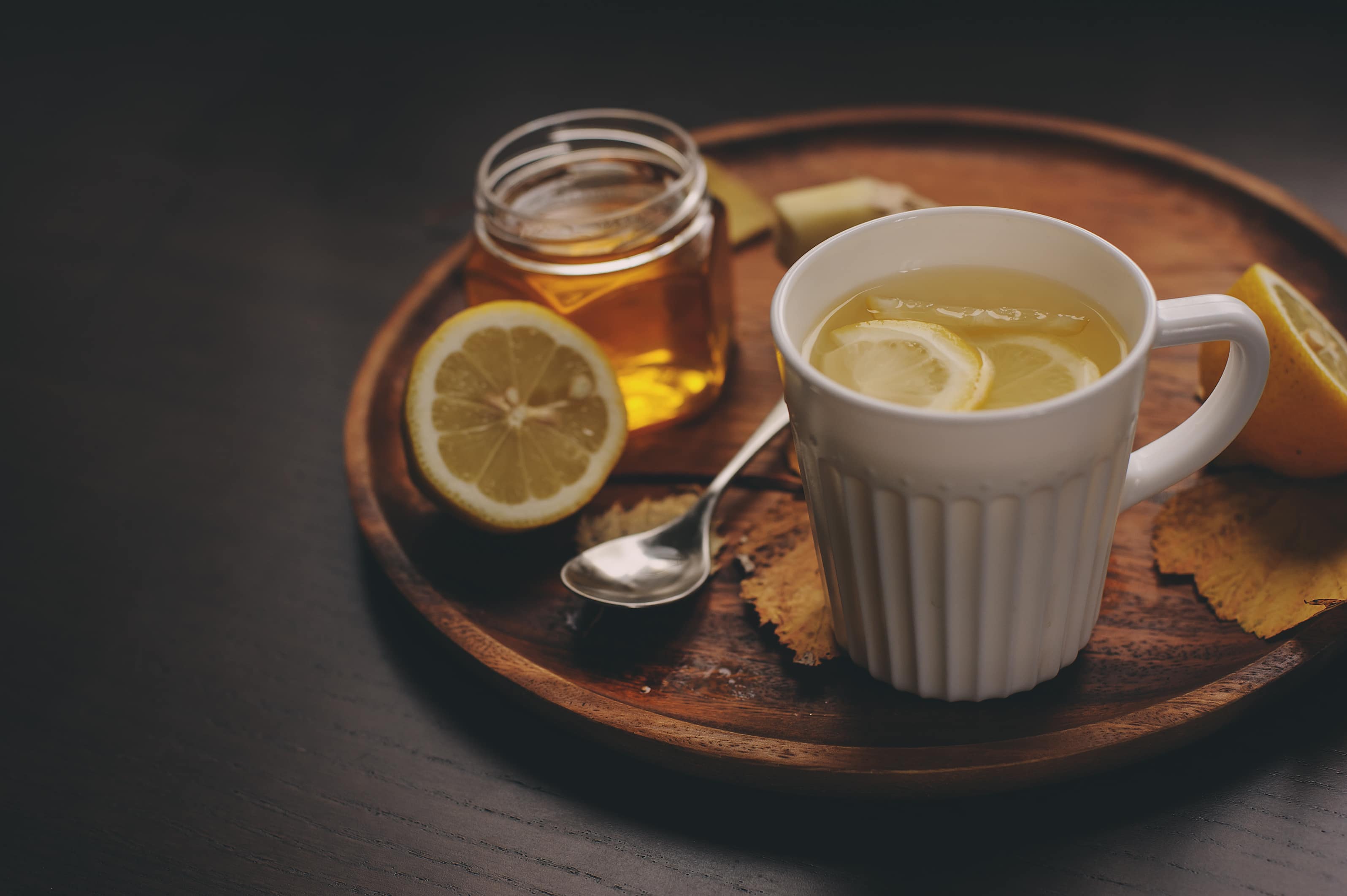 In addition to chicken soup, this is one of my favorite tea recipes to help with congestion and keeping your immune system healthy is one I make with Essential Oils (you could use real lemon too). I also find that it helps soothe my throat if its sore
Add one teaspoon of honey, two drops of lemon essential oil, and one drop of thieves essential oil to an 8 oz cup of water.
In addition to getting some nutrients in you, and staying hydrated, get plenty of rest. Especially as a mom, I find that I have to give myself permission to rest. If I do not do this when I feel the onset of a cold or flu, then I am usually down for more time in the long run.
When you have kids at home it can be even tougher, as kids are so hands on. That means that if we don't teach them good habits to prevent spreading germs, they will spread them. A couple of things I like to teach my kids about preventing the spread of colds and flu are:
Cover their nose and mouth with a tissue when they cough or sneeze, then throw the tissue away. I teach them to use a tissue, otherwise my kids will wipe their arms and hands all over everything – spreading germs.
Then remind them to wash up after they cough or sneeze, and maybe a bit more often during cold and flu season to help prevent the spread of germs.
You can get a coupon to save on Scotties tissues here, to keep these on stock around the house this time of the year.
When it comes to the cold and flu, it can be difficult to decide when to keep your kids home from school or other events, or when you should stay home yourself. Here are a few tips to help you when your deciding whether to stay home verses go out, for you or your kids:
Do you or your child have a fever of 100 or higher? If so, its time to stay in and rest until the fever has been gone for 24 hours+.
Have you been vomiting? This is a sign your body has a virus, and its good to stay in until you have kept food and drink down for 24 hours+.
Are you at risk for complications (like Asthma, etc). You might want to take it easier earlier then others might.
The CDC has some guidelines here, for when to see a doctor.
Coupons to help you get through this Cold & Flu season:
Disclosure: This post is sponsored by Savings.com. All opinions are 100% my own. See our disclosure policy for more details.
Save