Christmas Cookie Decorating Kit – Great Deals!
This post may contain affiliate links and I may be compensated for this post. Please read our disclosure policy here.

Christmas Cookie Decorating Kit – Great Deals!
Christmas Cookie Decorating Kits are such a fun thing to do with kids (or really any age) this time of the year. They make a great activity for a Christmas party, after school activity, or really just any old day. Put on some Christmas music, light up the Christmas tree and pull out one of these kits to create fun holiday memories for your family.
Another reason I really love this activity is that it can be a pretty affordable way to entertain kids or adults, if you know where to find the best deals on them.'
Note that many of these kits will contain all you need to start decorating your cookies immediately. Others require that you cook your cookies first, as they include the mix (we note those next to them below). We have also included a few ways to piece together your own kit, so be sure to read all of the details to make sure you know what you are getting!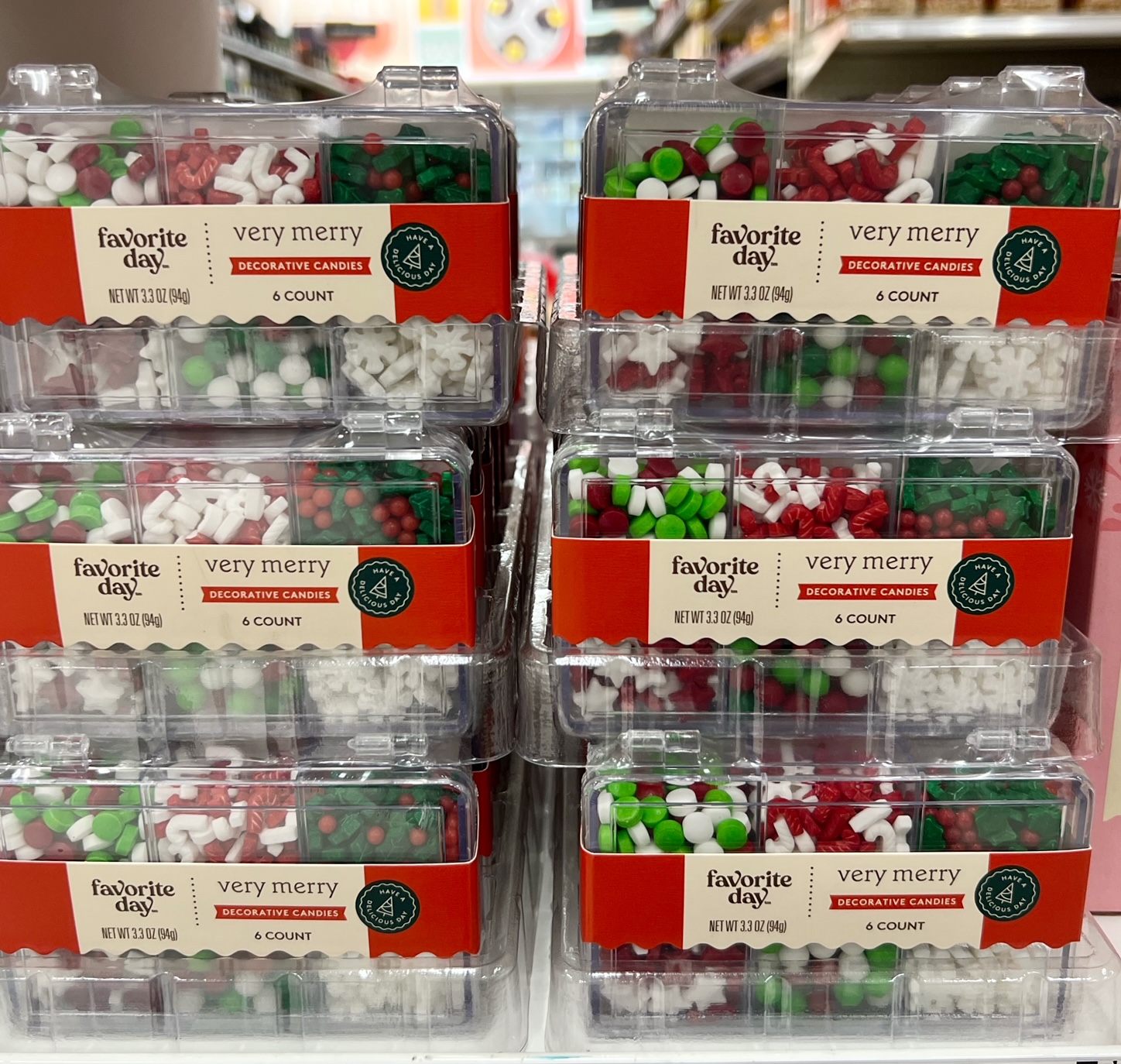 We have a round up of some of our favorite spots to grab a great Christmas cookie decorating kit at a great value here.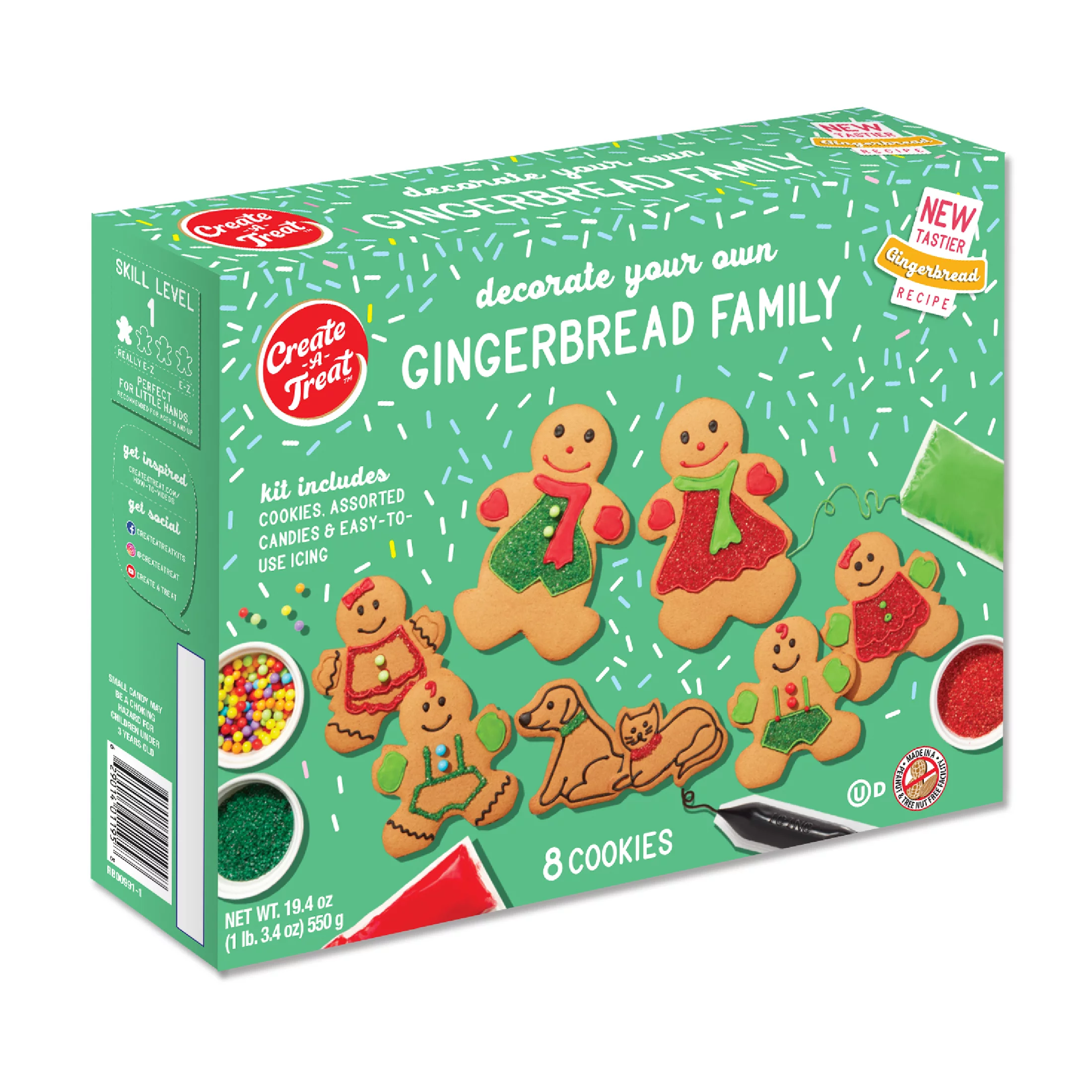 Walmart Cookie Kits
Walmart has lots of options online for fun cookie decorating kits for the holidays, and they start at just over $1 for single decorating sets. Not only do they have great prices for kits, but they also have a lot of really well priced items if you want to put together your own DIY Christmas cookies decorating kit. We share some ideas for that below. If you want to get free shipping when ordering online, sign up for a free 30 day trial to Walmart+ here too!
The very best deal we found anywhere was for this one: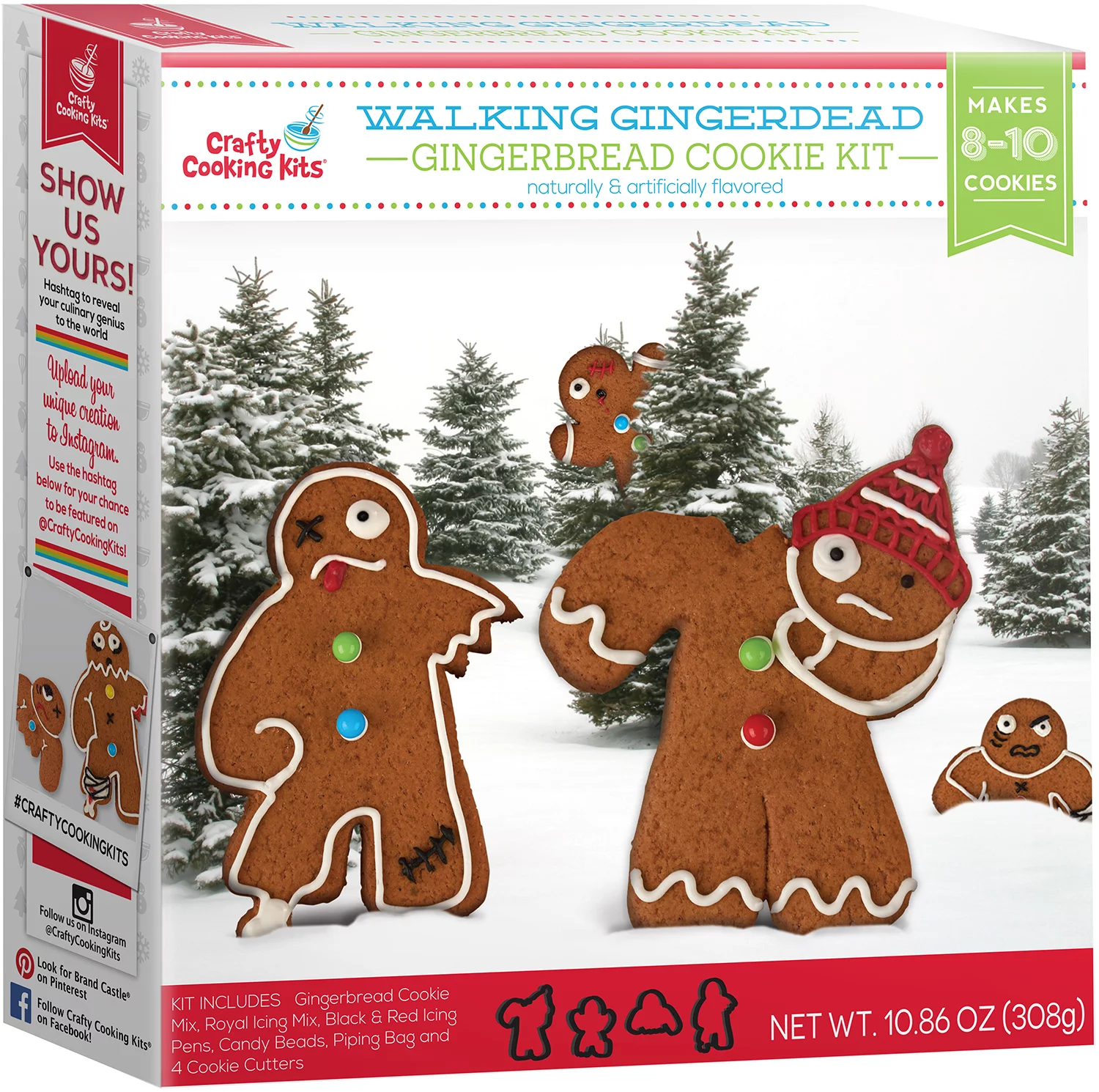 Crafty Cooking Kits Walking Gingerdead Cookie Kit for just $1.74! (you have to cook these ones)
And this Great Value Holiday Gingerbread Cookie Mix for $1.97 (you have to cook these ones)
This kit is just the cookie mix, you will need your own decorating supplies, but they have some great deals on those too.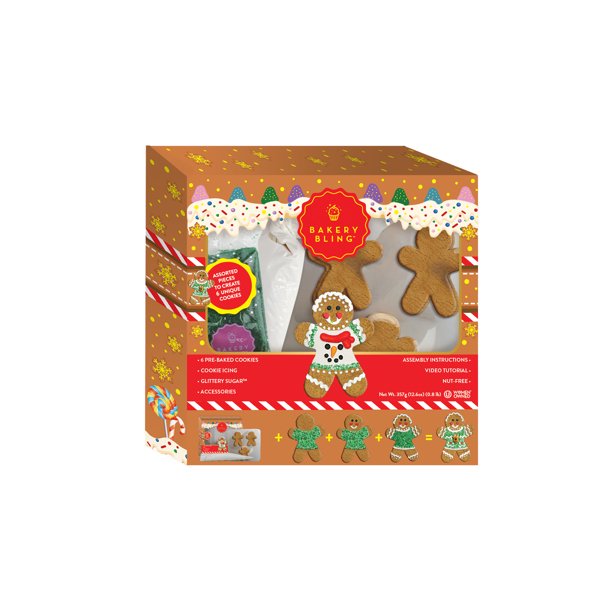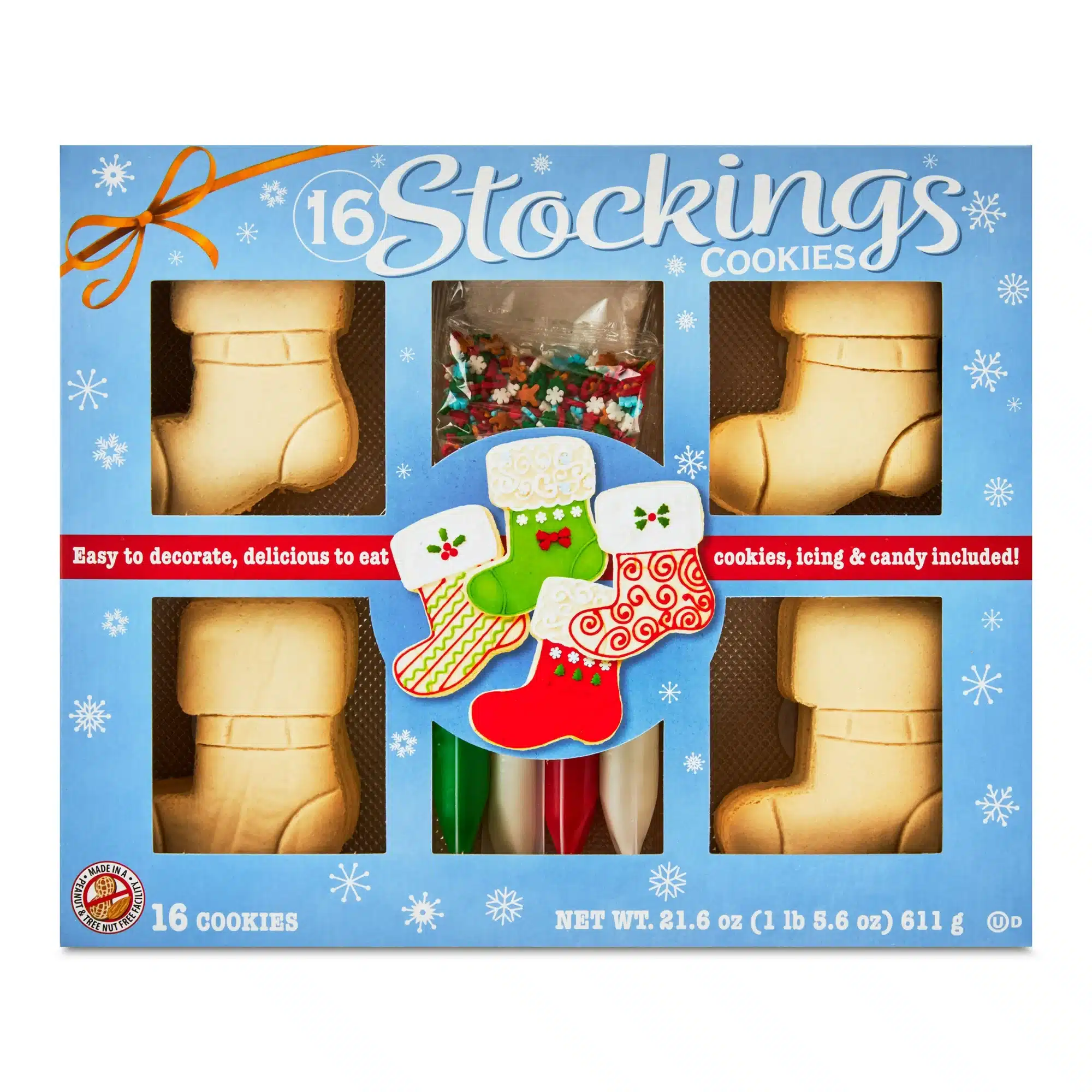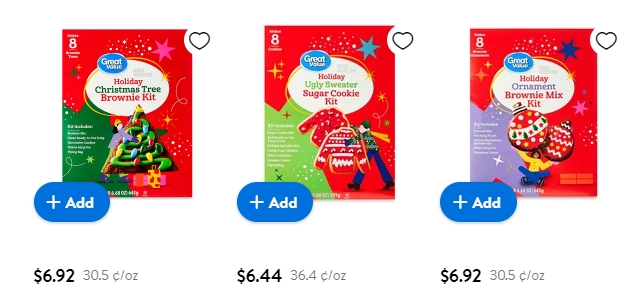 Great Value Gingerbread Man Cookie Kits
They are also a number of Great Value brand holiday cooking decorating kits that are great prices.
(Note that for these Great Value kits you will need to bake your own cookies, but they come with all the decorating items too)
We also share how to make your own Christmas Light Sugar Cookies here.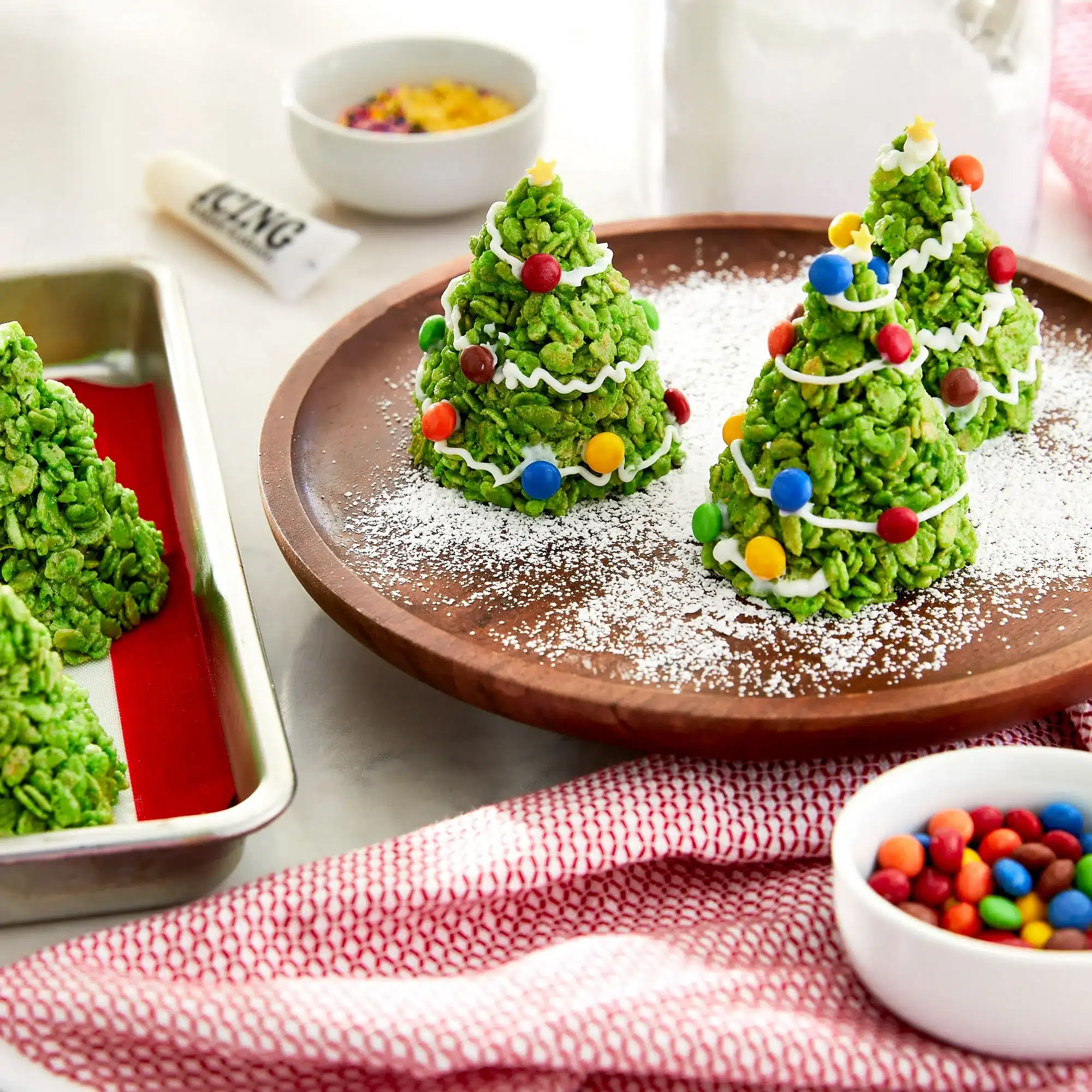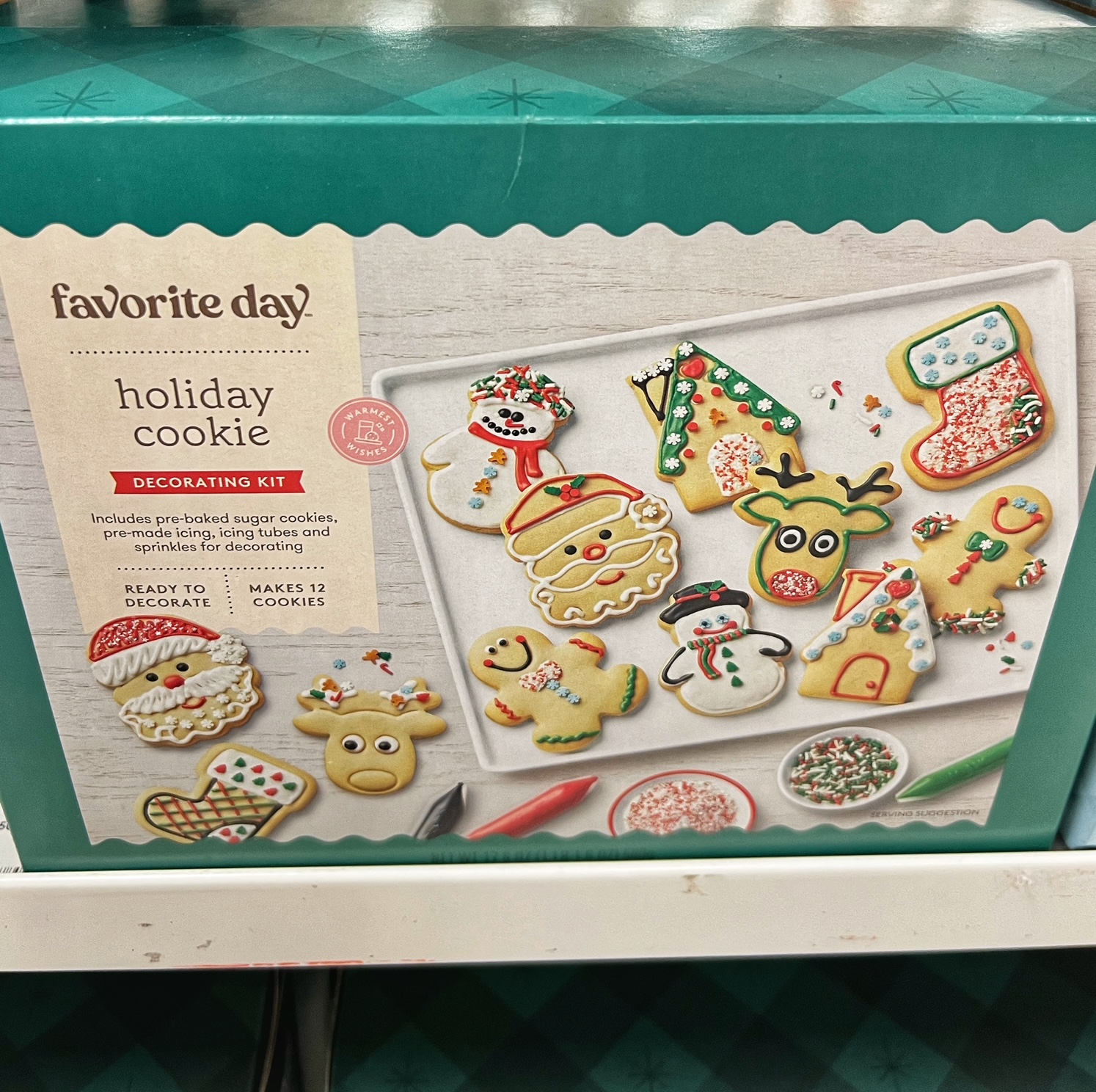 Target Christmas Cookie Kits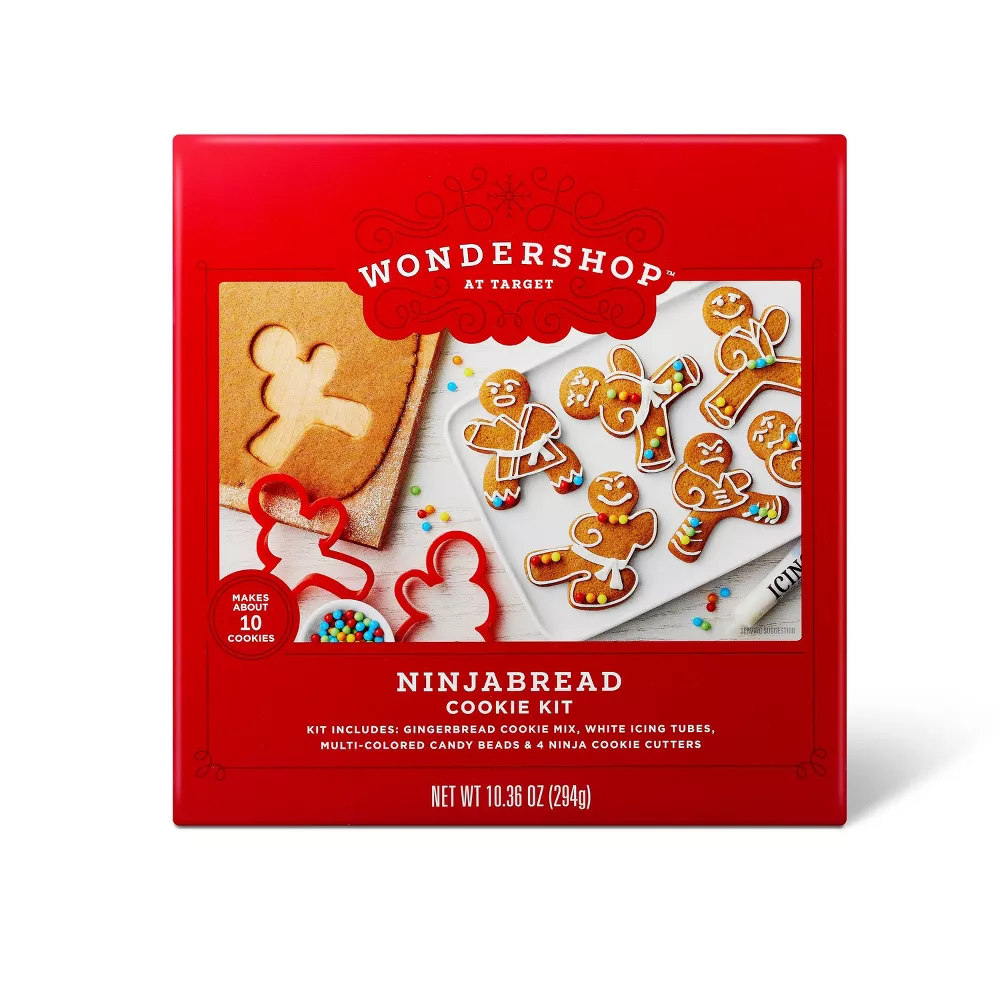 These Holiday Ninjabread Gingerbread Man Cookie Kits are $4.99 (you will need to make the cookies, but has decorating supplies).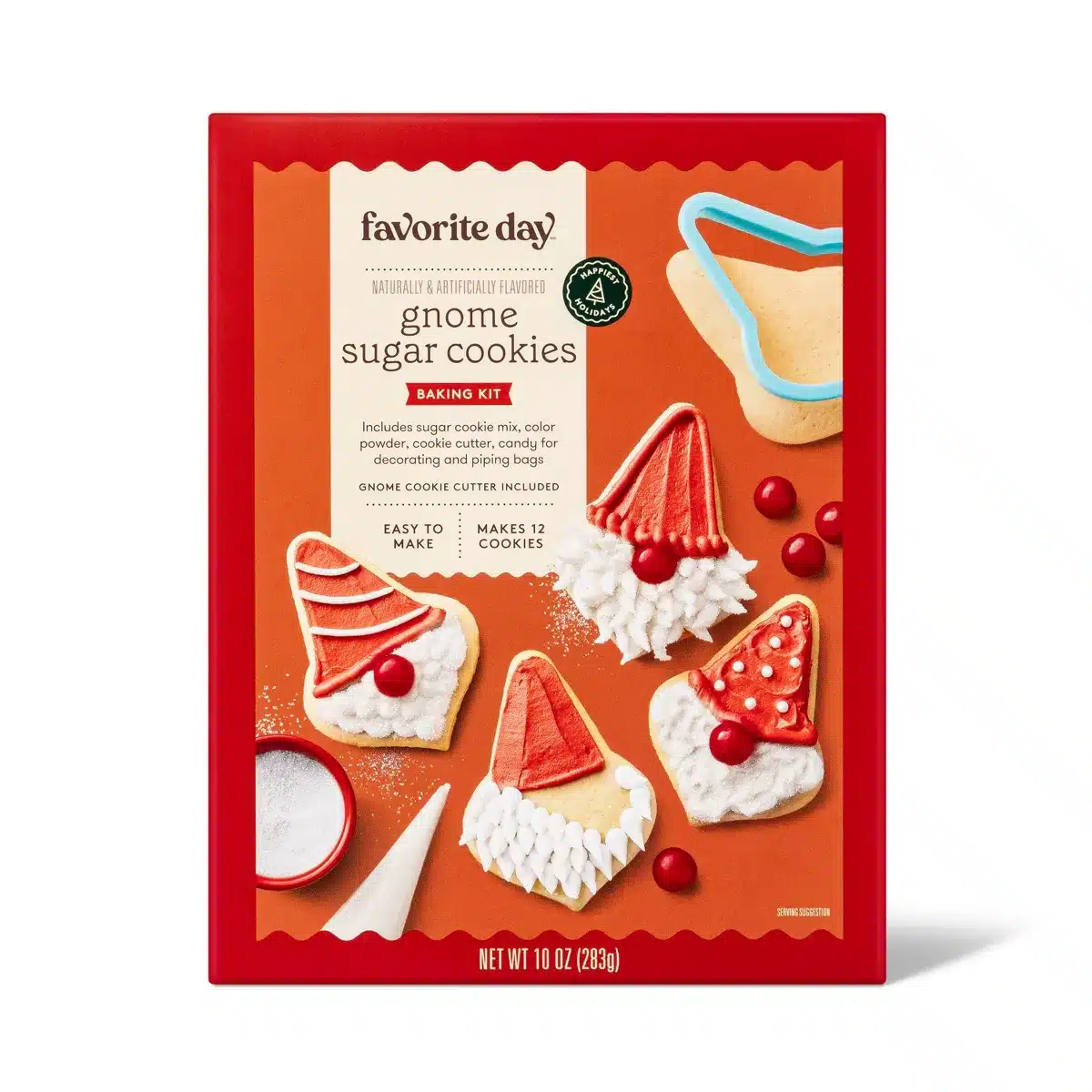 Holiday Gnome Sugar Cookie Kit is also $4.99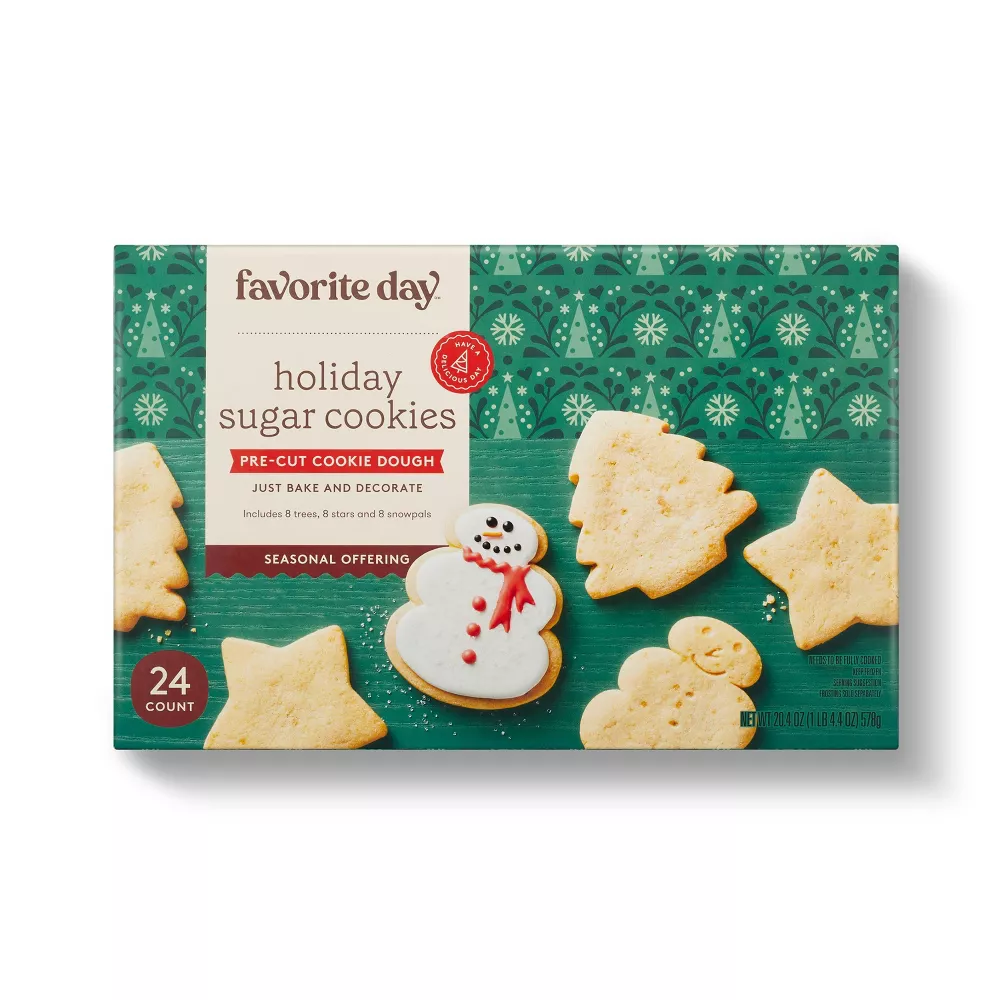 Has these pre-cut sugar cookies for $7.99 (you will still need supplies to decorate them). Pair it with this Christmas Decorating Kit, 4.2 oz. kit for $5 to make your own kit.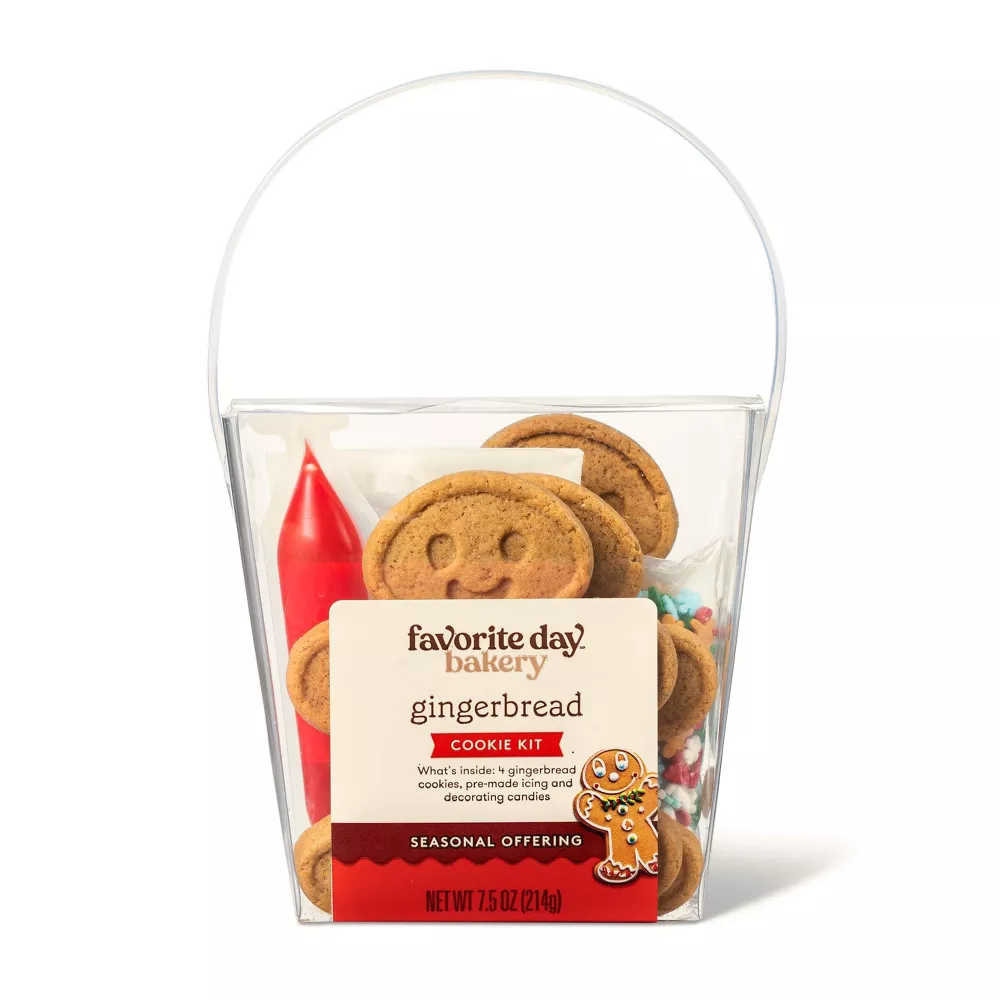 Holiday Gingerbread Kid Kit – 7.5oz/4ct – Favorite Day™ – $5.99 (makes 4 cookies)
Costco
Kirkland Signature Gingerbread Decorating Kits 26.6 oz 2-count (with 3 Gingerbread men each – so 6 total)