Champions for Kids – Help Give Back 2 School Supplies for Kids in Need! #SimpleGiving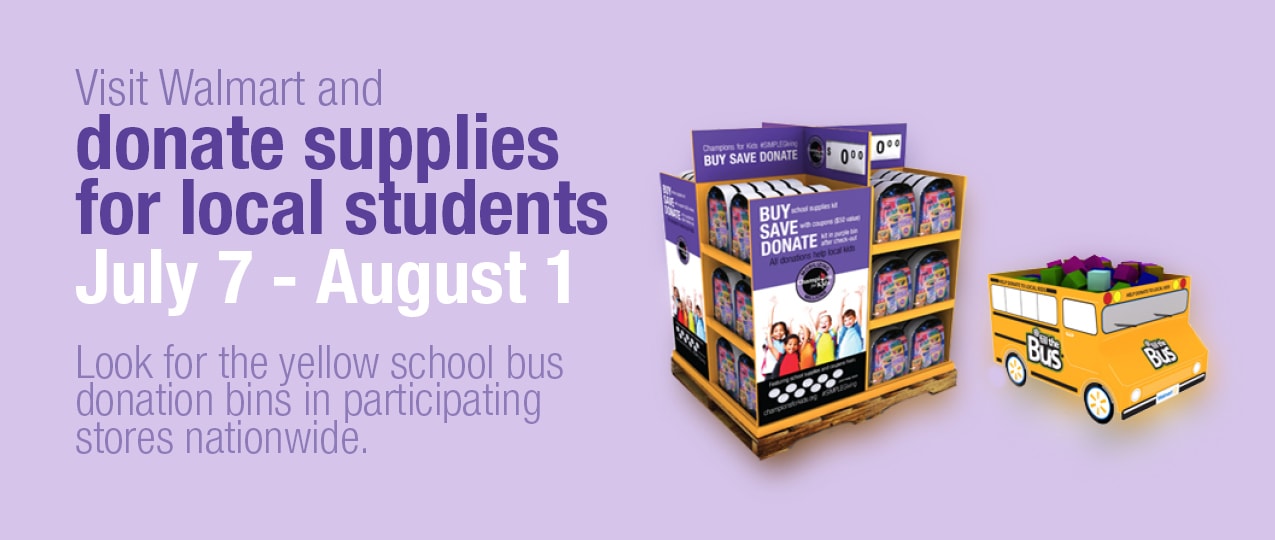 Photo Credit: Champions for Kids
Each year around this time we start to share lots of back to school deals with you all. We also like to take an opportunity now and then to let you know how you can participate in giving back this time of the year, as it can cause a major stress on many families budgets.
A compelling statistic these days is this: more than 16 million American children live in poverty. School shopping can be a large burden for many families, and for some kids they may just have to go without, if not for donations this time of the year. I have three kids of my own, and can recall a few years that Back to School shopping caused quite a bit of anxiety for me. Like most parents, I wanted my kids to be able to show up on that first day of school with all of the supplies they needed, and feel confident about starting a new school year.
The great news is that if you are able, you can be part of filling that gap for kids in need this year. Champions for Kids has launched a SIMPLE Giving program, making it really easy to donate school supplies for those in need!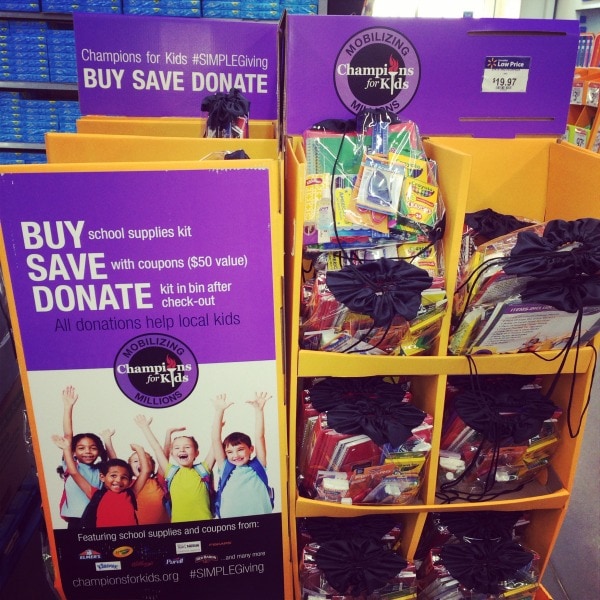 You can purchase items at your local Walmart and drop them in the donation bins after checkout. All of the donations go to children in the community where you make your donation (your own community!). There are 3,000 Walmart stores across the U.S participating (find a list here to see if your location is participating).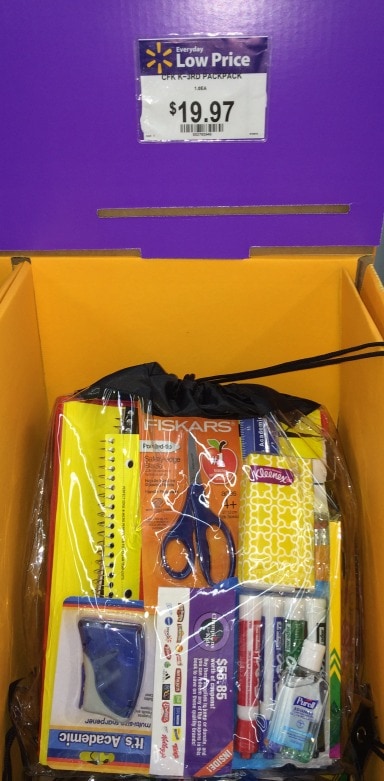 To participate, you can purchase and donate a backpack full of school supplies at participating Walmart stores through August 1 for $19.97. In addition to the school supplies, each backpack contains a coupon booklet FOR YOU valued at over $50! Just look for the yellow bus bin at participating stores (pictured above), pay for the backpack, take the coupon book out for you & then you can donate the backpack right there in the store in Champions for Kids donation bins. We just found these backpacks in the last week at local Northwest Walmart stores, so if you haven't seen them before, make sure to check back now as they should be getting them in stock.  You can visit the SIMPLE Giving FAQ page for more detailed info on the program.
We recently scouted our local Walmart and there are some great deals on school supplies, making it easier to donate too! We found backpacks at Walmart for just $3.97 (and popular Disney Character backpacks for just $6.77), and many other items for just $0.50 ea!
I love to get my kids involved too. They have fun shopping for another child, and I get their insights as to what is best to buy (and it's a great lesson for them to learn to give back too). Find a participating Walmart here, to start donating!
Disclosure: I participated in this program on behalf of Champions for Kids and The Motherhood. All opinions are 100% mine. See our disclosure policy  for more details.