Women's Fall Fashion Trends 2023 – 10 Favorite Budget Picks (All Under $35)!
This post may contain affiliate links and I may be compensated for this post. Please read our disclosure policy here.
Disclosure: This post was sponsored by Walmart and LTK. All opinions are 100% my own. Find our disclosure policy here for more information.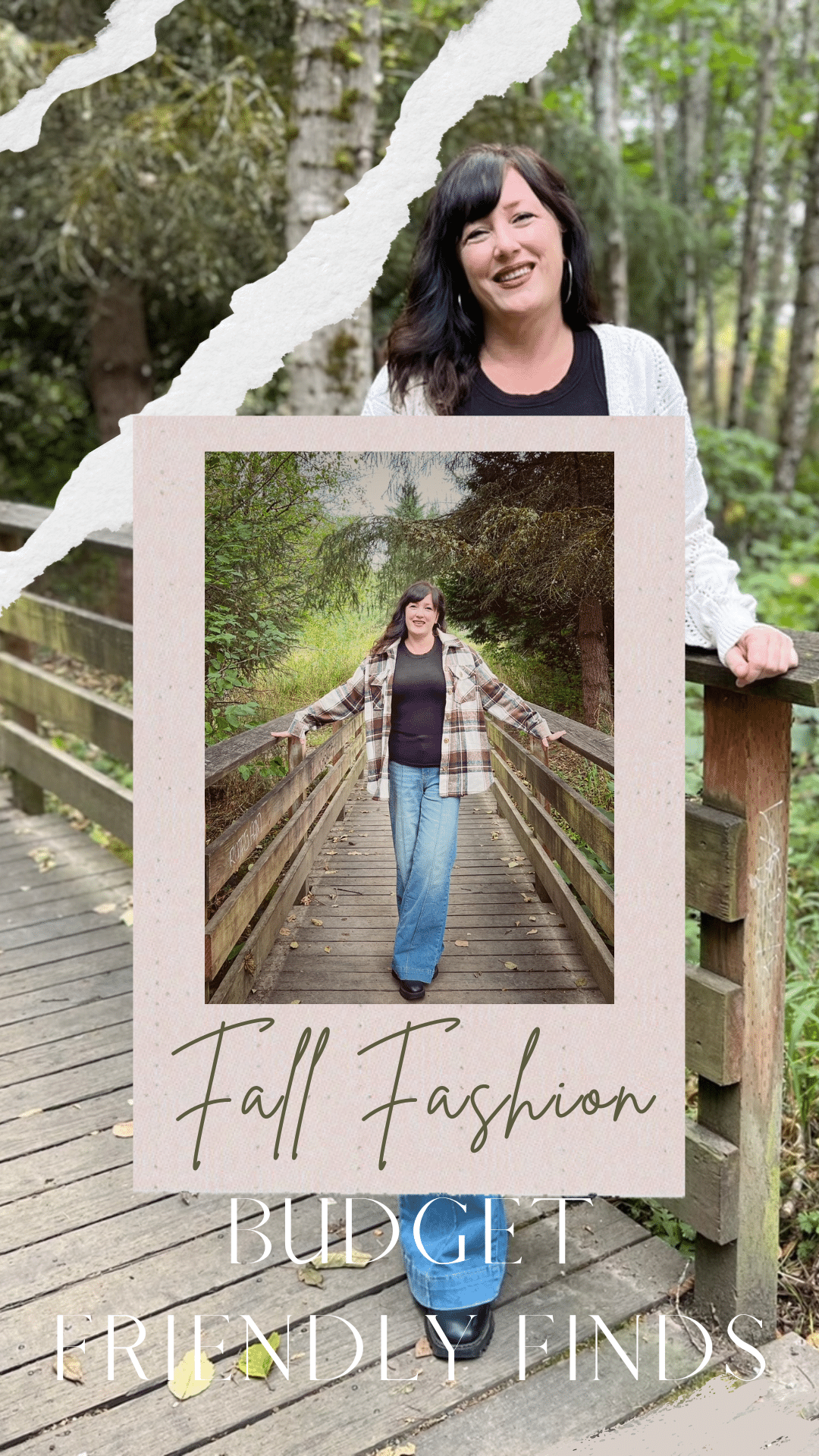 Women's Fall Fashion Trends 2023
10 Favorite Budget Picks (All Under $35)!
One of my favorite things about fall is being able to crawl into cozy sweaters and a great pair of jeans. There is something about fall fashion that makes it one of my favorite seasons to get my wardrobe updated. I especially love that I can do that without spending a fortune this time of the year. Here are some of my favorite fall fashion trends 2023, that you can find at some super prices. Look and feel like you upgraded your fall wardrobe, without your checkbook having to take a huge hit this year.
These are all trends for the everyday person. Things you can wear to your kids sporting events, or to the grocery store or just for a lazy afternoon around the house. They work for all ages too, from teens to the more mature woman (the category I am in).
I love these pieces because they actually get used regularly, rather then something that sits in my closet for some special occassion someday. You will definitely get your money's worth from these picks. You can shop everything we have shared here, and more in our LTK shop – for a one stop, convenient place to find all of this  years favorite picks on a budget.
10 Favorite Fall 2023 Fashion Trends & Where to Find Them For Less
Here are 10 trends I am loving this year. My favorite part though, is that I can grab them at Walmart for less. All of these pieces I have highlighted below felt like truly quality pieces, but at much more affordable prices (my favorite mixture for fashion trends)!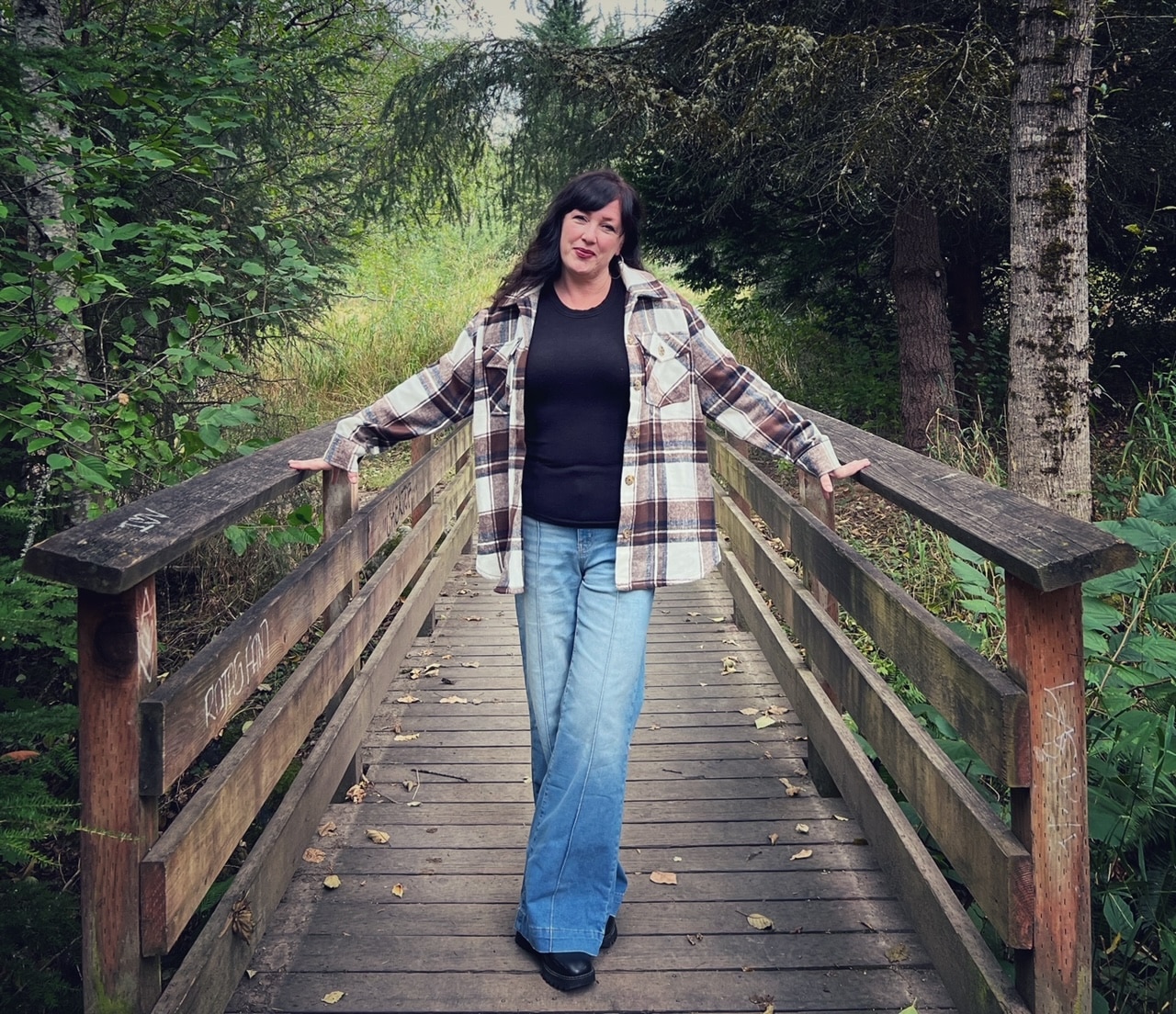 My favorite flannel shacket this year – so comfy!
Flannels & Flannel Shackets
Flannels are a staple for fall this year. Wear them with a great pair of jeans, leggings, or one of the one piece body suits out this year. They are one of my top picks because they are so versatile and look good on everyone.
Walmart has some super prices for flannels in general (starting at just over $10), but I specifically fell in love with this flannel shacket from Time and Tru for just $27.98. It is soft and thick, making it perfect for staying warm on those fall days before winter hits. Plus, I love the look of it and there are multiple colors to choose from.
I paired it with these mid rise wide leg jeans from Time and Tru for just $22.98, and the Chelsea boots from Madden NYC (just $32!). The Time and Tru ribbed tank top underneath works out to less than $5 each when you buy them in this 3 pack.
Corduroy has made a come back this year too, and you can find these cute corduroy shackets here. Denim is another fun option for shackels!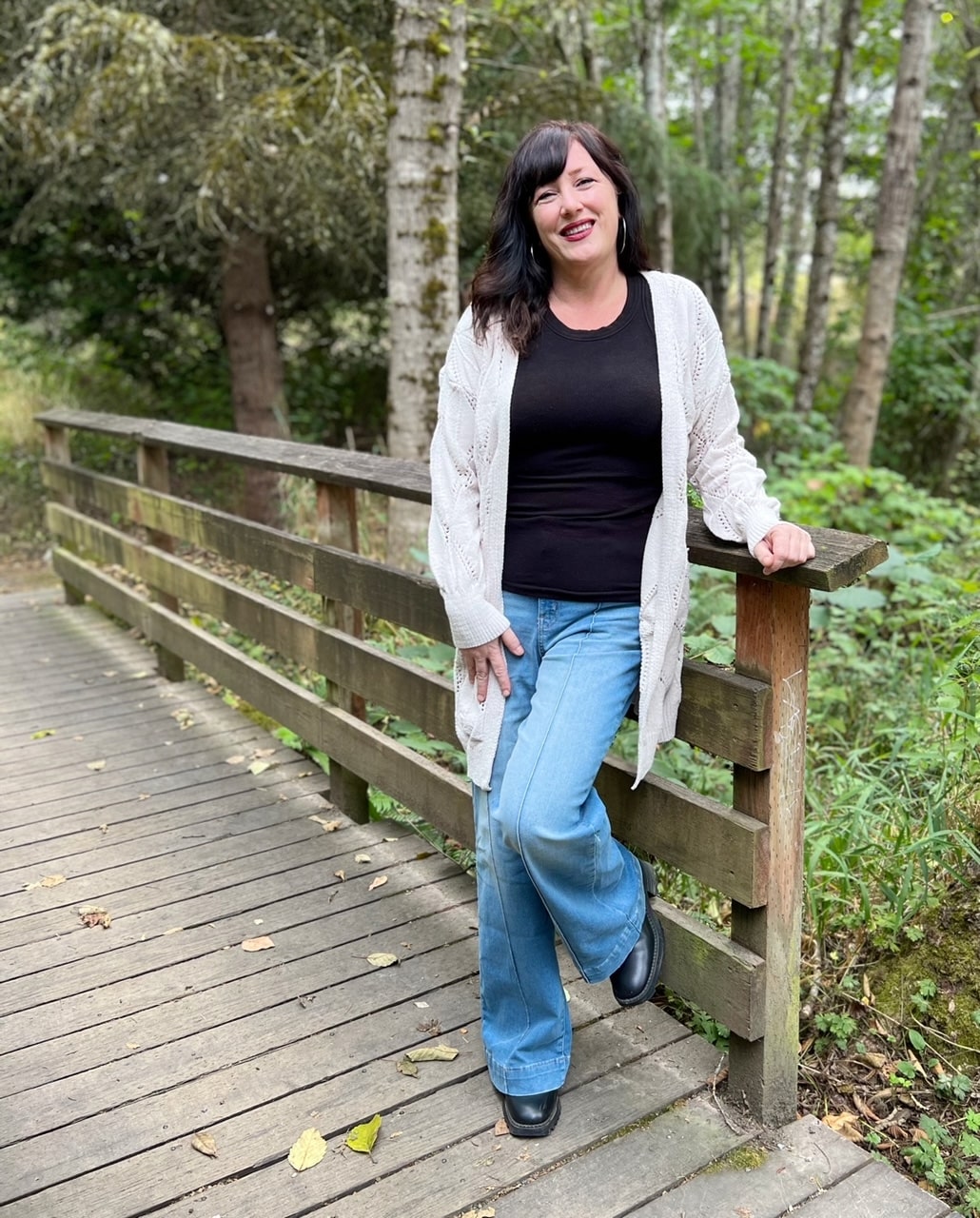 Cozy Cardigans
Cardigans are another fall staple, and making a great comeback this year. I love them because not only are they cute, but generally really comfortable too.
This one from No Boundaries for just $18.98 is so soft, and my favorite cardigan at the moment. It feels like I wrapped myself in a nice blanket. It is so cozy I sometimes just wear it around the house to be comfortable. I went with a neutral color, but it comes in many fun fall colors too.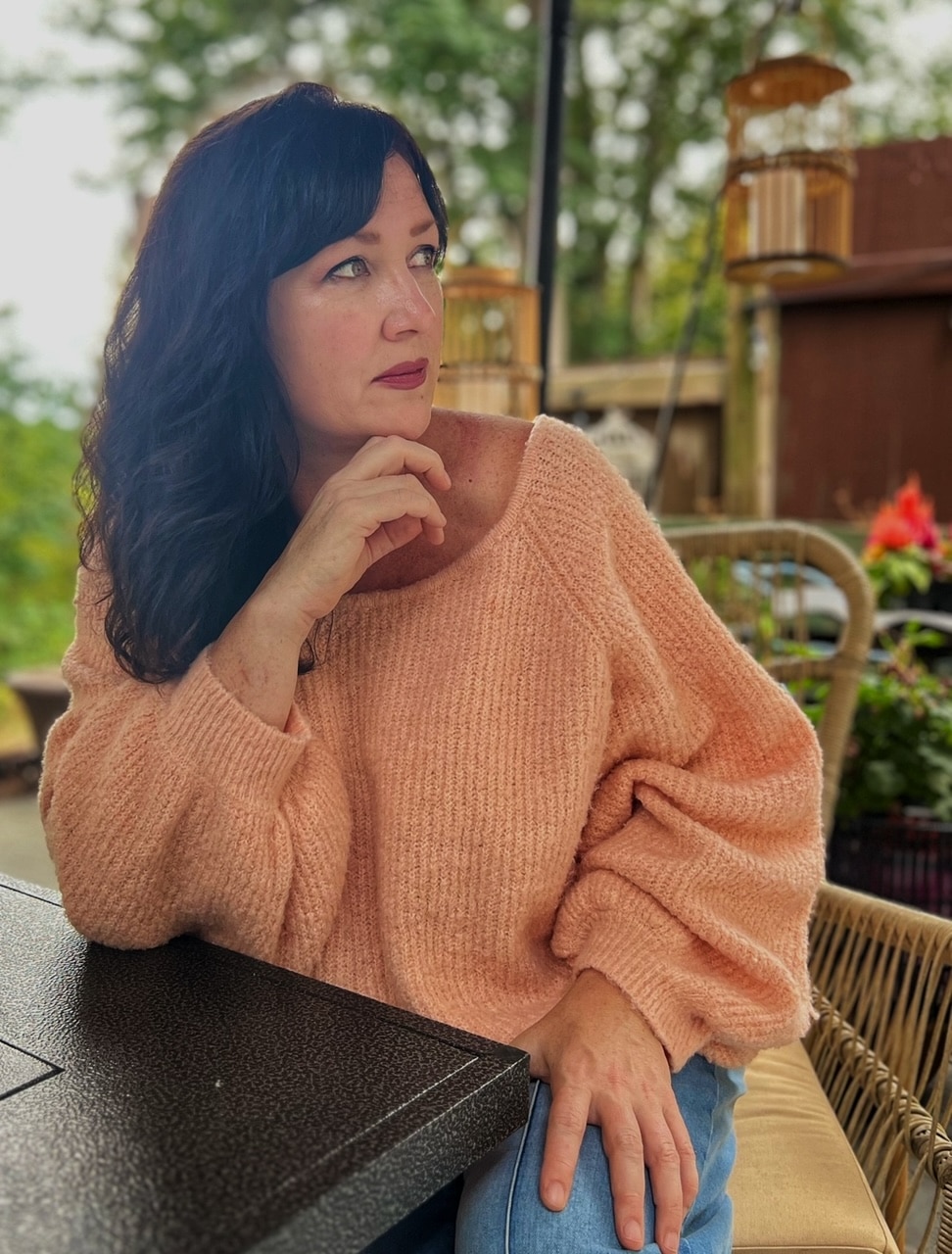 Statement Sweaters & Other Cozy Fall Tops
I love a big chunky sweater for fall. Something I can throw on and feel like I am drowning in it. Although sweaters are always a staple of fall fashion trends each year, this year there seem to be lots of different styles that are in.
Here are some of our favorite fall trends we are seeing in tops this year. We found lots of really great options and very affordable prices at Walmart for these styles.

Balloon Arm Sweaters – I love this look. They are simple sweaters, but this one detail on the arm adds an extra touch of style to them.

Waffle Knit Tops – find these in everything from sweaters and sweatshirts to thermals this year. Grab one is a favorite fall color (surprisingly one of mine is cream or oatmeal this year)! This Time and Tru Women's Waffle Pullover Top with Long Sleeves is the one I grabbed for $13.98 (see it under my overalls outfit below – and I love it)!

Half & quarter zip sweatshirts and sweaters – you will find these everywhere this year. They are especially popular with the teen and young adult crowd, and super comfy too.
Oversized button down tops – these are perfect to throw over just about anything, and they come in all kinds of looks. We mentioned flannels above, but there are also corderoy, linen, jean, cotton and faux leather looks you can buy this year.
Oversized Sweaters – I am wearing a Scoop sweater above. Find their full fall sweater collection here

.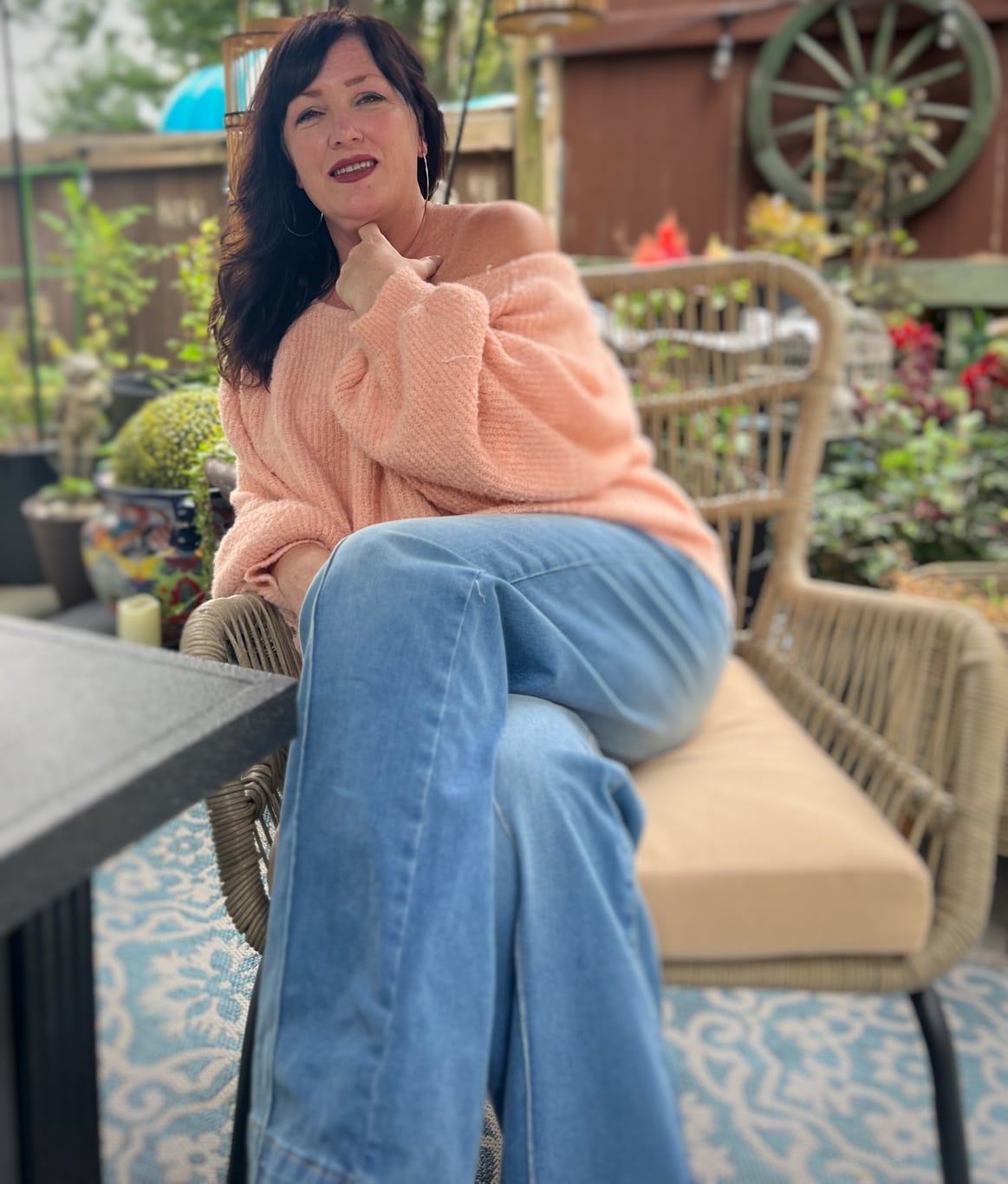 High Water Hemlines, Wide legs Jeans
I love wide leg jeans as I think they are flattering on most body types. They are just a classic look and I always feel great in them. I also feel like they elongate the leg.

Have I said how much I really love this style! Find some of my favorite budget friendly options available right now above (just select the picture to find out where to buy it). I am wearing the Time and Tru jeans shown above (they offer lots of stretch , so size down if you have to pick between sizes. They are very forgiving, because of the stretch).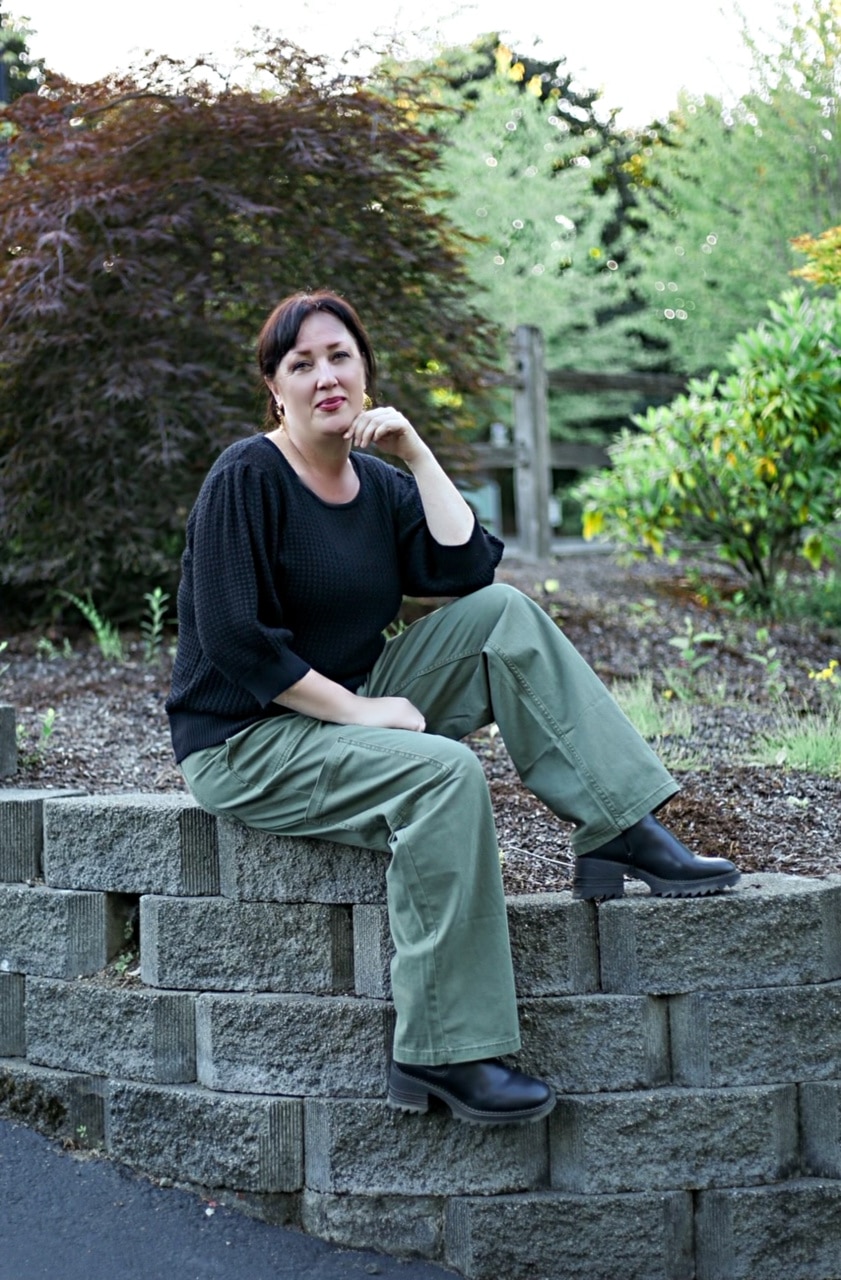 Cargos
If you head to the malls you will find cargo style pants everywhere, and they are not cheap. So I was super excited when I found them for under $20. I grabbed the No Boundaries wide leg cargo pants for just $17.98.
I love the Cargo look. Maybe I am supposed to be too old for them, but I do not care. They are comfy, relaxed and I just love the look. They come in different colors (but I am obsessed with army green…I always have been and never grew out of it)! In my opinion this is a look that works for all ages. My teens own cargo pants too, and so I really think this is a fun trend this year that is comfortable and stylish for all ages.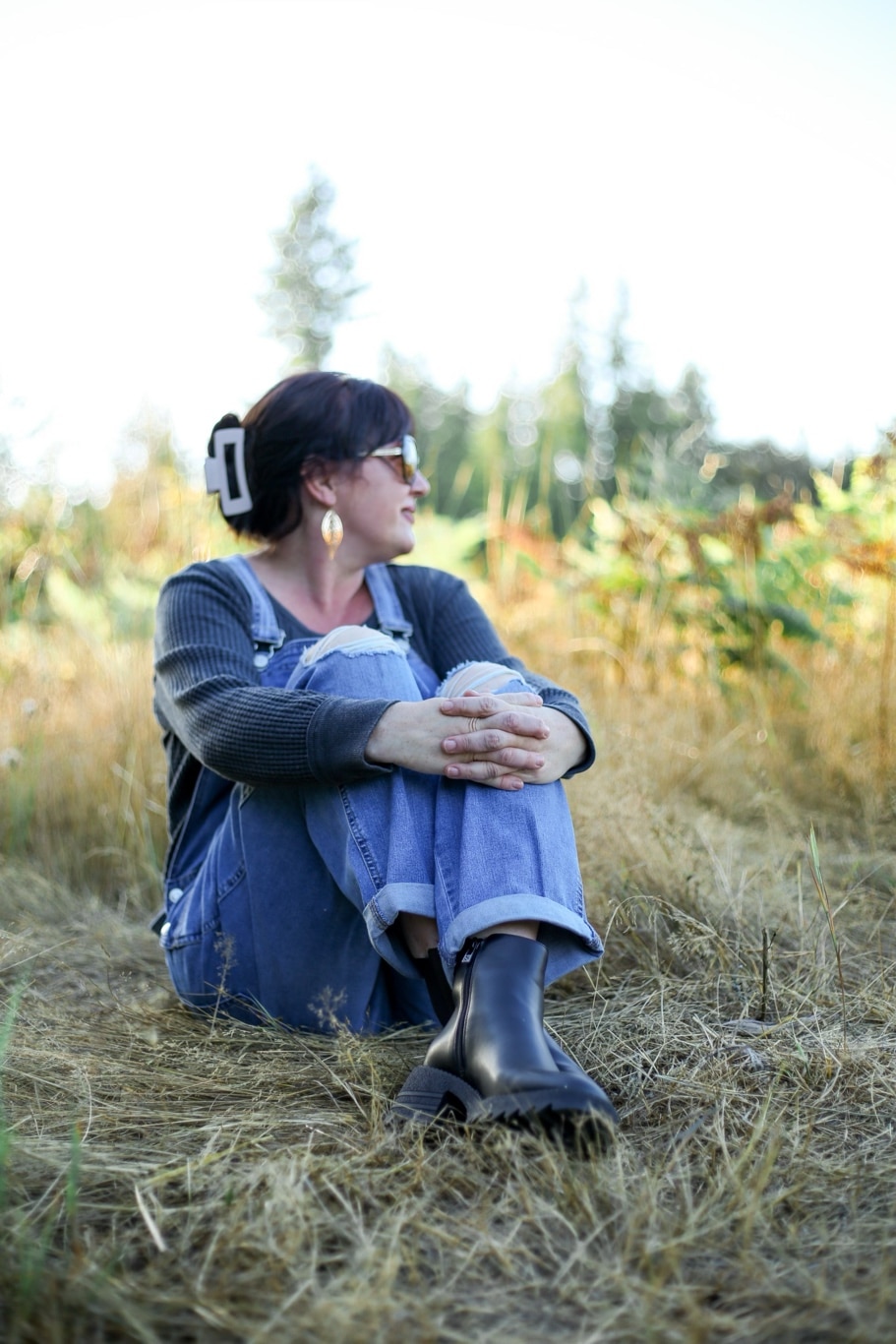 I am a little obsessed with these Celebrity Pink Denim Overalls for under $25. I mean they go with just about anything. Wear any of the tops above we mention under them. Wear any of the flannels or shackets over them. Pair them with the chunky Chelsea boots, or your favorite combat boots or flats. They have to be just about the more versatile piece I own (and they work great for days you don't feel like getting dressed). I get more compliments on my outfit when I go out in overalls, verses anything else I wear!
More Must have 2023 Fall Fashion Trends
In additiont to the looks we share above, here are some more ideas on fall fashion trends 2023 that you can grab to update your wardrobe for under $35!

Leather Weather looks – (lots of faux leather pieces from pants to tops and jackets). We share lots of ideas here for under $35. I have been wearing the faux leather leggings for years and just love them. I pair them with a great sweater to dress them up, or a casual top to dress them down – but get LOTS of use out of them!

Power Blazers
Here are some of our favorite picks under $35! These are super deals as a great blazer is one of those items that can really cost.

The Dress Edit
There are so many great dress options from the fall. Grab a sweater dress. or pair a slip dress with a cardigan. Denim dresses are also big this fall.
Form Fitting
Slip Dresses
Sweater Dresses
Some of our Favorite Brands To Shop for Budget Friendly Fall Fashion Trends 2023!