Asics Running Shoes On Sale – Up To 50% Off! #FinishLineAtMacys
This post is sponsored by Savings.com
Asics Running Shoes On Sale – Up To 50% Off! #FinishLineAtMacys
Check out this Asics Running shoes sale going on at the Finish Line stores in Macys right now! Get up to 50% Off Select Asics Running Styles, and popular Asic brand shoes. We found Asics shoes for men for as low as $35 (reg. $69.99, and Asics women's running shoes starting at $40, so there are some big discounts available right now.  There are a number of the different popular Asics gel line shoes marked down too (we highlight a couple of our favorites below). This is a great opportunity to get a discount on some of those shoes that do not go on sale as often.
If you are looking for a great pair of running or walking shoes, you will want to check this sale out. Asics have a reputation for being a solid (and generally) highly rated running shoe for many reasons. I have had  few pairs and not only have they been comfortable, and provided great support, but they also hold up well and do not wear out quickly (important when buying a good running shoe).
Here are a couple of pairs that I loved for my family, in this Asics shoe sale:
One of the more affordable options, is for these mens Asics Gel Contend shoes, marked down to just $35 right now!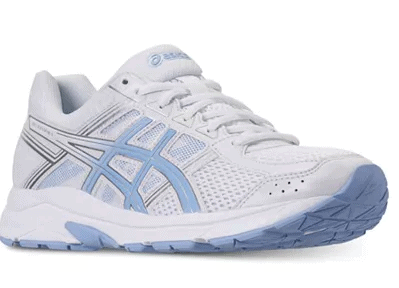 And the most affordable option for a great womens running shoe, would be the Gel Contend Womens Running Sneaker on sale for $40 right now.
The Asic Gel Nimbus are one of their more popular shoes for running, and they are generally $150. There is currently this pair of Asics Gel Nimbus 21 running shoes on sale for $119.98 (you will see the steeply discounted price when you add it to your cart). This is a super deal for this shoe, as they can be hard to find on sale. If you are looking for a great one to invest in, be sure to check this one out. This line is popular because it includes an extra lining of gel cushioning which can make running more comfortable, especially for those with larger frames, with the added cushion support.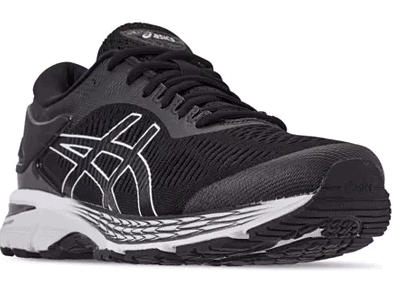 There are a couple of styles of the Mens Asics Gel Kayano 25 shoes for sale here for as low as $115 (reg. $160). These are another great high quality shoe, if your looking for a great mens running shoe to invest in. The Gel Kayanos are Asics flagship general running shoe, and are just a great all around running shoe, and worth the investment if you run regularly.
Details about this Asics Shoe Sale at Finish Line stores inside of Macy's: