Arts & Crafts Homes Subscription – $6.99 Year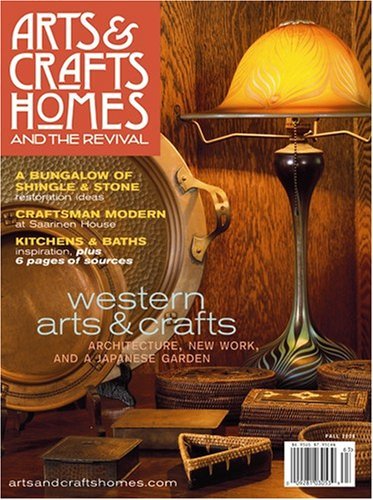 Arts & Crafts Homes Subscription
Today only, get the Arts & Crafts Homes subscription for only $6.99 per year (70% off)! You can order up to 3 years at this price! Just enter coupon code THRIFTYNWMOM
This offer expires on Saturday, December 7th at 8:59pm pst.
Here's some information about the Arts & Crafts Homes magazine:
Our mission is to offer expert advice and perspective for those building, renovating, or furnishing a home in the Arts and Crafts spirit. Offering hundreds of resources, we showcase the work not only of past masters, but also of those whose livelihoods are made in creating well-crafted homes, furnishings, and works of art today. Each issue is a portfolio of the best work in new construction, restoration, and interpretive design, presented through intelligent writing and beautiful photographs.
If you find another magazine you like at Discount Mags as well, use the coupon code: THRIFTYNWMOM & you should get 20% off the order price (this may not apply to all magazines, but it does work for most of them)