American Girl Size Doll Clothes – Matching for Girls & their Dolls
If you have been on the hunt for American Girl size doll clothes to match your little gal,  Zulily is having a sale today on Dollie & Me & other matching girl/doll sets! You'll even find matching Christmas pj's for  your girls & their dolls.  Zulily shipping starts at $5.95 and then you will get free shipping for the rest of the day if you find any more items you like.
Here are a few of the items I found on sale: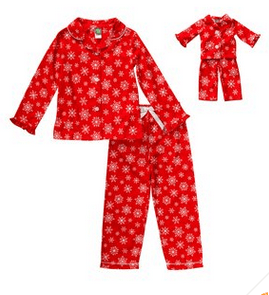 Dollie & Me Matching Christmas PJ's for girls & their dolls – $18.99 – I ordered these a few years ago for my girls & their dolls & they are so cute. They also have held up really well – my girls wear their Christmas PJ's a lot more often then just the Christmas season & these are so warm & show very little wear after a year or two.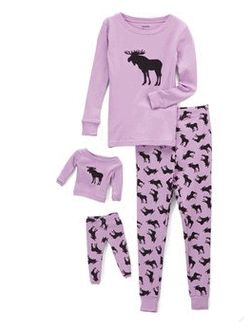 Leveret Lilac Moose Pajama Set & Doll Outfit – $15.99
You might also be interested in these posts: