A Graduation Gift Idea That Keeps on Giving – Stock Gifts Starting at $20!
This post may contain affiliate links and I may be compensated for this post. Please read our disclosure policy here.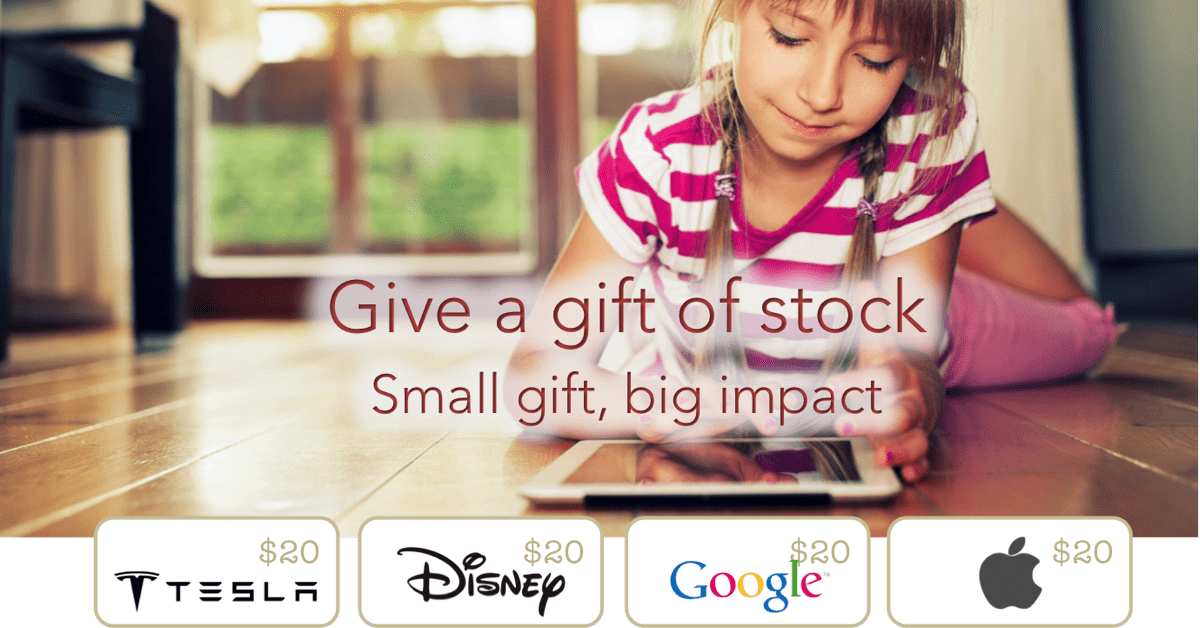 Give a Stock Gift to the graduate in your life, starting at just $20!
My husband and I were just talking about wanting to start investing for our kids, by buying our kids stock gifts or bonds, or something along those lines. We thought it would be great to provide this option to family members too, versus toys or clothes or more items that will just fill our house up.
Our oldest is about to enter his last year of high school this coming school year, and so we talk with him alot about his future. How to start a bank account, how to transition to being independent, etc. I would love to give him one more tool for transitioning from a teen to a young adult, and that would be to start him off with some investments and teach him how to do that for himself and manage, etc.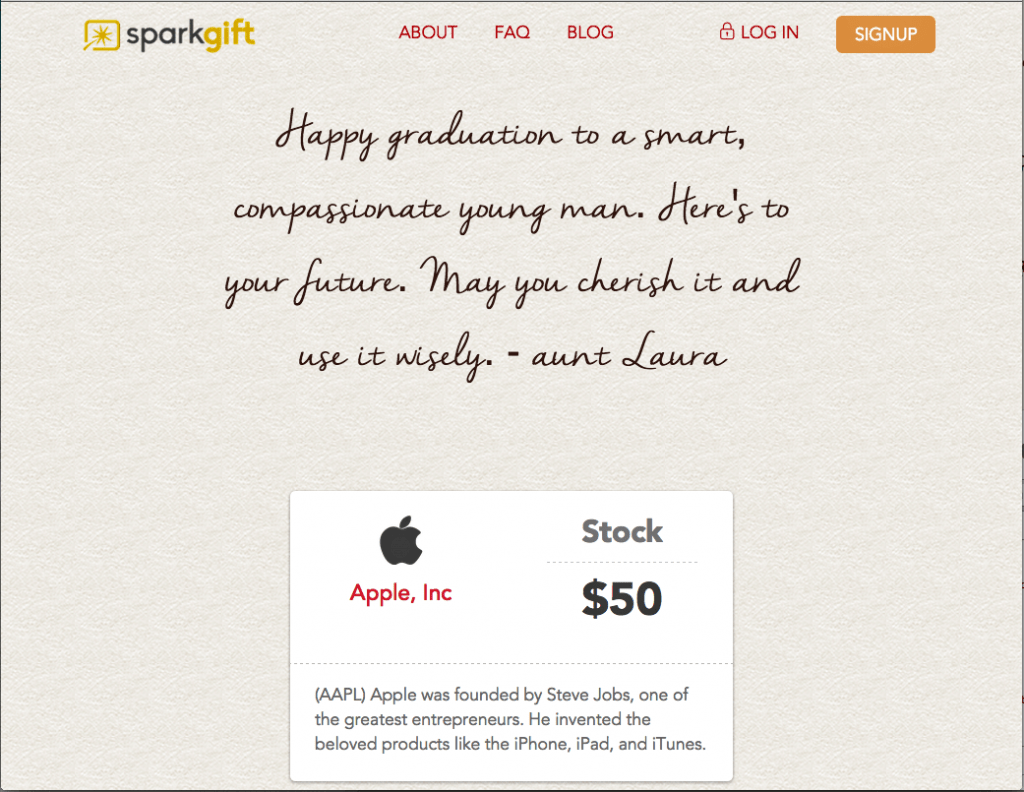 If you have kids graduating this  year, or coming up soon, this could be a great graduation gift. You could even rally the family together to have you all contribute for a larger gift! I know that when I was graduating from both High School and College, I did not understand anything about how investing worked, and there was no one guiding me in that process at that time. I think this is a great way to start steering the young people in your life, towards understanding how investing can work for them.
This is something we have really been wanting to start for each of our kids, but have been a bit overwhelmed by the process of getting started.  I was excited to learn about the new service SparkGift, where you can send a gift of stock in just a few minutes! One thing I loved about SparkGift is that you can get started for as low as $20, and its really simple to get started. You can also give gifts as high as $1000, so its a great way to come together as a family and provide a young person a nice little investment egg for their future, especially during the graduation season!
Here is how SparkGift works:


The SparkGift website makes it so easy for you to give the gift of an investment, in just a few clicks.  You can pick from stocks like Apple, Disney and Tesla and start with just $20.
How it works
Choose a stock (popular choices are Google, Disney, Apple, Vanguard index funds). You can give any dollar amount above $20.
They charge a flat fee of $2.95 for gifts under $100, and 4% over that amount.
If the recipient is a minor, their parent/s will need to be on the account until they are 18
Your receiver gets your gift via email. SparkGift guides them to create an account and take ownership of the stock. This step should take under 5 minutes.
Going forward, they log into SparkGift and watch their investment grow over time. It's easy for friends and family to contribute to their account.
One of the things that has held us back with our kids as parents, is simply not really knowing where to start. We keep saying we are going to look into it, but have yet to make that happen. I am really excited about how easy SparkGift makes it for those of us just learning the ins and outs of investing, and who want to start our kids down that path too.
I also love that its all done online. I don't have to go sit in a bank to start the process rolling, or hide a certificate away someplace that I might forget about later. I can take just a few minutes to send the gift, and the recipient only needs a few minutes to get their account set up and receive the gift. Of course, I am hoping my kids will get excited by the process and want to spend more time learning. I am also hoping it gets them thinking about how they can use money to make money, versus just spending it on things.
Why give a gift of stock
You're giving for the long-term. Every price bump, every dividend payment, and every time the recipient makes a new investment on their own behalf, they'll be reminded of what—and who—got them started on the road toward financial independence and prosperity.
Your gift grows rather than depreciates, and will inspire further contributions and more growth.
You're giving a young graduate a real stake in the world and a real stake in their own future.
A gift of stock teaches compound interest and a practical financial lesson. And that's sure to be remembered.
You don't have to wait for a high school or college graduation, either. Though they might not fully appreciate it at the time, an early start is a great way for all young people to start saving for early adulthood and beyond. I also think its a great alternative to the standard gift card. This is similar in that you are giving them something of monetary value vs, a product, but I really like that the focus is actually on saving or building wealth vs. spending. I kind of think of it as a learning gift for big kids (or in our case, or whole family, as we plan to get involved together).
Is this a service you would try for a graduate you know, or your own kids? Do you think it will help you take the step of actually starting them down the investment path?
Disclosure: This post is sponsored by SparkGift.  All opinions are 100% mine. See our disclosure policy  for more details.