Money-Saving Deals for Military Families
This post may contain affiliate links and I may be compensated for this post. Please read our disclosure policy here.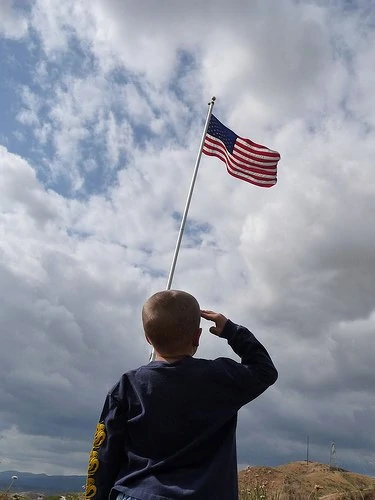 Guest Post from Sia at Centsible in Seattle:
Not long ago I received an email from a member of the armed forces. He was thankful for information on how to save money, and wanted to know if I could post more deals to help military families out. I was humbled by the request. It is not only the members of the military who are sacrificing on behalf of the rest of us, but their whole families. Those left over here to worry about them, miss them and carry the additional burdens of life while they are away. I knew the least I could do was post on deals that may help alleviate financial burdens, but I was not sure where to start. Not being in the military myself, I did not know who offered what discounts. After some research here are some deals I have found specific to those in the military and their families. Its a very small tribute, but my way of saying thank you to all who are making this sacrifice – hopefully at least one of these offers will be useful to you.
Rather then reinvent the wheel, I came across this great website that lists local military deals by category (for some reason, I am unable to get this link to post – so just type this website into your browser or click on it: www.militarymerits.com)
Some examples include:
Sounder tickets at 20% off
Free admission to Evergreen Speedway
Free admission to various local fairs
Free Rodeo tickets
….and much more. It includes everything from dining discounts to on base entertainment. This is a great resources for military families!
Here is a special deal I had to highlight –
Did you know Walt Disney World has a resort exclusively for Military personnel. Its called Shades of Green. Rates are determined by rank and number of members in your party. This resort is comparable to a Disney Deluxe resort (ie, The Polynesian) and rates start at around $100/nt prior to any additional discounts. They also offer various specials (ie end of summer special that offers 3 nights including 3 breakfast buffets and 3 dinner buffets for $329, with children under 9 free). Go HERE for a full list of deals even better then their regular rates. I have heard it books quickly, so if you are planning a trip to WDW you may want to book soon.
There are also deals on park tickets and dining.  Here is a great WDW ticket offer good through end of August 2010: Active and Retired U.S. Military, also includes members of the U.S. Coast Guard and activated members of the National Guard or Reservists. You may purchase a 4 Day Base ticket for $99. If you would like to add the Park hopper option and Water Park Fun & More option is about for $25 plus tax per person. Military personnel can purchase one for themselves and up to 5 family members or friends. If active US military members are unable to come to Walt Disney World their spouses may purchase the tickets for up to 5 family members or friends. They will need to provide valid military id to purchase the tickets. (Beginning January 3, 2010, guests can pre-purchase the tickets (in the form of an exchange voucher) at Shades of Green or at a military base, TAX-FREE! The exchange voucher is then taken to a Main Entrance theme park ticket window, where it is exchanged for the actual ticket. The military tickets can also be purchased at the Main Entrance theme park ticket windows beginning January 3, but if you do this, you must pay tax.). Go HERE for details.
Locally here are a couple of honorable mentions:
*Blue Star Museum Program offers free entrance into over 600 museums nationally (plenty to choose from in Washington)
*Top Foods is saluting our Military men & women by offering 5% off their grocery bill each Tuesday now through July 6th!! All you have to do is show your military i.d. at the checkout stand.
Lastly, if you are not in the military here are a couple of creative ideas on how to help –
*Send your expired coupons. They are still good for military families. See details HERE .
*Write a letter and get a free CD (if you are a country music fan)
I realize this is just a start to deals available for our military. If you know of any other military deals,  please leave a comment for all to view!
Sia is a fellow Northwest deal blogger based out of the Seattle area.  You'll want to make sure to check out her website, Centsible in Seattle, where she features free & frugal events around the Seattle area, store & online deals, & much more!
Photo Credit