Whitewater Rafting Trip in Idaho – Buy One Get One Free Sale!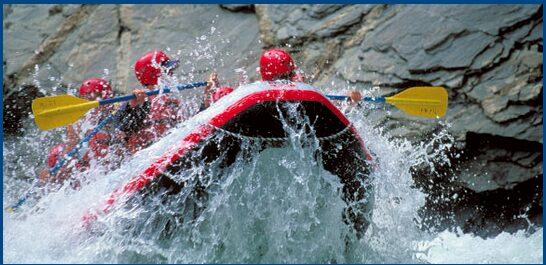 If you're looking for a fun adventure this summer with friends or family, then this just might be the deal for you! Middle Fork Rapid Transit is based off the Middle Fork of the Salmon River in Idaho & they offer whitewater rafting trips in one of the most beautiful locations in the country. Right now, they are having a limited time offer where you can get a two person whitewater rafting package for the price of 1 package – basically it's a Buy 1 Get 1 Free sale on their 6 day whitewater rafting camping trips. This BOGO deal can save you up to $2000 on your whitewater rafting trip. All meals, camping supplies, and round-trip bus transportation from the departure town to the river are included in the package.
How many of you have been on a whitewater rafting trip? I've only been on a day trip about 6 or 7 years ago in Oregon, but it was amazing & so thrilling to work together as a team on the raft to conquer those rapids. I can't imagine going on a trip in such a breathtaking location. Since it's in this protected Wilderness area, they say that you will see an abundance of wildlife along the shores – everything from Bighorn Rams, Elk, Otters & more.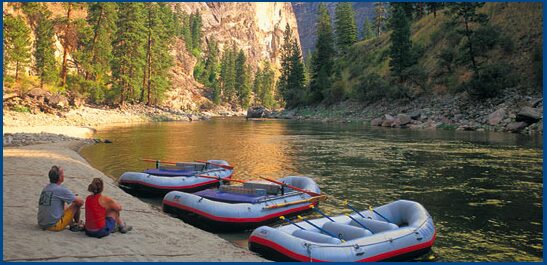 Here's more information about the trips from their website:
A guided raft trip on the Middle Fork of the Salmon River is a vacation in one of America's most spectacular playgrounds. Your adventure on the Middle Fork sweeps through 2.3 million acres of spectacular, pristine landscape in the heart of Idaho's Frank Church Wilderness area, the largest roadless area in the United States outside of Alaska and the second largest protected wilderness area in the nation.
You can also check out Middle Fork Rapid Transit's Facebook page to see pictures from their trips as well as reader pictures & testimonials about their experiences.
2012 Summer Trip Dates
PRIME TIME 
July 1 – 8
July 14 – 19
July 22 – 27
July 30 – August 4
August 7 – 12
August 15 – 20
LATE SEASON (Fly fishing enthusiast)
August 23 – 28
August 31 – September 5
September 9 – 14
September 11 – 16
Disclosure: This is a sponsored post for Middle Fork Rapid Transit. All opinions included in the post are mine alone. See our disclosure policy  for more details.