US Weekly Magazine Subscription Deal – $17.99/year!

US Weekly Magazine Subscription Deal – Current Offers!
Are you looking for a deal on a US Weekly Subscription? We keep this post updated with the best offers when they become available. Check out this deal for just 90% off the cover price – this is a great price on this magazine!
And it makes a great gift idea – just buy the current issue & roll it up & package it with a note that they will be receiving a year's worth of magazines as their gift!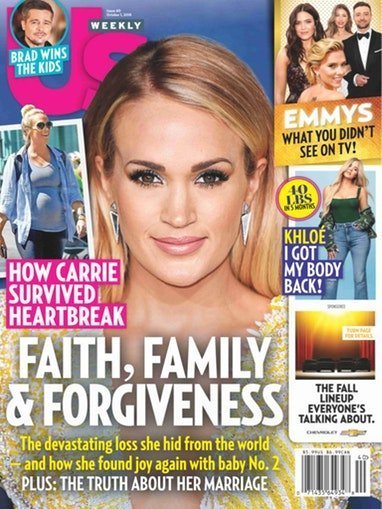 US Weekly Subscription Deal!
For a limited time, Us Weekly Magazine for only $17.48 per year (93% off), when you order here. That's just $.35/ea issue as there are 52 issues a year!
This offer expires is only available through 9/7/21 at 9pm pst, so check it out soon if you are interested.
****************
Subscribe to Us Weekly Magazine anytime through this link here, and enter coupon code THRIFTYNWMOM, to get the magazine subscription for only $24.95 per year (90% off)! You can order up to 3 years at this price!
This magazine gets a 4.5 star review out of over 800 reviewers, so it is a well loved magazine.
Just enter coupon code THRIFTYNWMOM if you're looking at deals on other magazine titles, and you can save up to 20% off too! 

Us Weekly magazine is a revealing, insider's look at all the trends and personalities important to the entertainment industry. Us Weekly is packed with fascinating news reports that take you way beyond the headlines. Us Weekly covers the romances, the scandals and the people behind them. Us Weekly gives you the smack-dab truth on everyone you hear about — Paris Hilton, Michael Jackson, Britney Spears, Jennifer Lopez, Jennifer Aniston, Brad Pitt, Ashton Kutcher and so many others. Every weekly issue of Us Weekly brings you celebrities, gossip, photos, fashion and much more!
Find more magazine deals here too!