US Weekly as low as $20 at PlumDistrict.com PLUS additional $10 credit available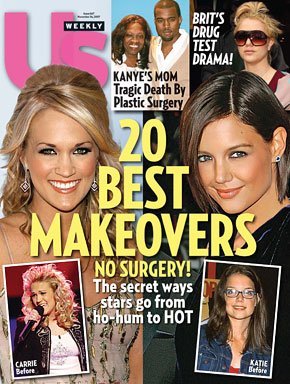 Plum District has a deal today on US Weekly Magazine for only $30 for a one year subscription which is over 67% off newsstand prices!
To get this deal for an even better price, don't forget that today is the last day for the $10 new member credit  at PlumDistrict.com. This would make this deal only $20 for new members!
Also on the PlumDistrict.com Facebook Page they are advertising an additional $10 credit applied to your account when trying out their new Smart Phone App. If you buy this deal today with the PlumDistrict.com Smart Phone App, you will get a credit tomorrow for $40 to use towards a future purchase. This offer is available to new or existing customers.
How to take advantage of both offers:
Sign up for a new account at PlumDistrict.com and get your new member $10 credit
Open up a new PlumDistrict.com account on your Smart Phone
Purchase the US Weekly Deal using your Smart Phone – will be $20 for 52 issues for new members
Tomorrow you will receive notification of your $10 credit for trying out the new Smart Phone App
(Thanks Steals and Deals!)