Tips on How to Travel during the school year!
This post may contain affiliate links and I may be compensated for this post. Please read our disclosure policy here.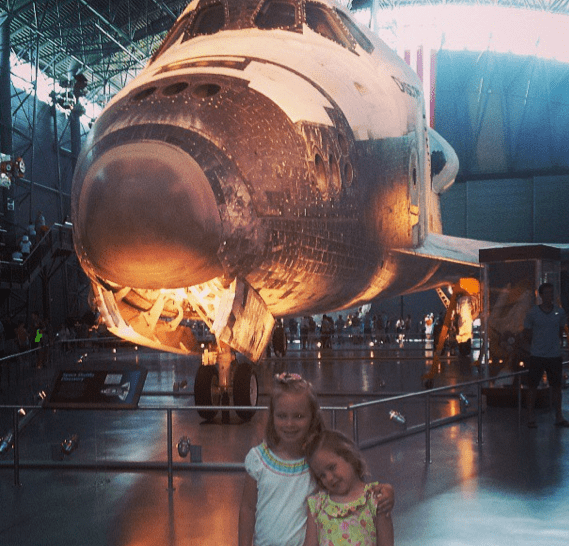 One of our summer adventures, checking out the Space Shuttle Discovery
at the National Air & Space Museum in Dulles, VA 
I don't know about you, but it's always a letdown for me when summer is over and it's back to school as it feels like that's the end to the fun trips with your family, but that doesn't mean your family travel adventures have to stop. We mentioned last month that we will be one of the bloggers sharing tips on the Residence Inn Family Travel Talk forum this year and today I am sharing some tips with you on the forum of how to plan family travel during the school year! 
Tips on Traveling during the School Year:
1) Plan Ahead with School Calendar
Sit down with your kids' school schedules and plan ahead for any big vacation times you want to take during the year, as well as some mini getaways as well. The earlier you can plan out those trips, the more savings you'll find on airfare, hotels and rental cars, and it will give you more time to research must-see attractions, restaurants and places on your list.  Set up airline price alerts for any destinations you're interested in, using sites such as Kayak.com and AirfareWatchdog.com to help you snag the best deal when it comes around. Planning ahead will also give you time to figure out your budget and start setting aside money with a special vacation savings account.
To see the other 3 tips I share about ways to plan travel for the school year, make sure to head to the Residence Inn Family Travel Talk Forum on Facebook. We'd love to hear your best tips on traveling during the school year with your family – so make sure to come on over and join the conversation in the forum!