Spa Week – $50 Spa Treatments + Review
This post may contain affiliate links and I may be compensated for this post. Please read our disclosure policy here.
The semi-annual Spa Week is coming up the week of October 14th – 20th and this is a great chance for you to get some pampering at reduced rates.  Participating spas & salons around the country will be offering special spa and wellness treatments for $50, which is up to 50% or more off their regular rates. So, if you've been wanting to get a little pampering (or if you've been wanting to get something like this as a gift for someone else –hint, hint, husbands) this would be a great time to spend less on a service you've been interested in.
The Spa Week treatments are made by appointment and they are booking up quickly, so you'll want to make sure to check it out soon and call to make an appointment if you're interested. All you need to do is head over to the website & see which salons are participating and then call to make your appointment.  There are typically 3 different treatments they offer for $50.
If you'd like to buy this as a gift for someone (or just get a discounted price for yourself), you could either buy a $50 Gift card & get a $10 bonus Spa Finder gift card (details on their site). Or make sure to go thru this link to get 10% off your gift card, so you'd pay just $45 for the $50 gift card to use during the Spa Week.
For those who are in the Northwest, here are the participating locations I found:
WA:
Bella Fiore Organic Med Spa – Seattle
Penelope & the Beauty Bar – Seattle
Red Door Spa – Bellevue
Access Wellness Center – Bellevue
 OR:
Revive Skin Services – Bend
ID:
Spa Ssakwa'q'n at Couer d' Alene Casino Resort – Couer d' Alene
If you're not in the Northwest, make sure to check your zipcode as there are many participating spas all around the country.
 Spa Week Review: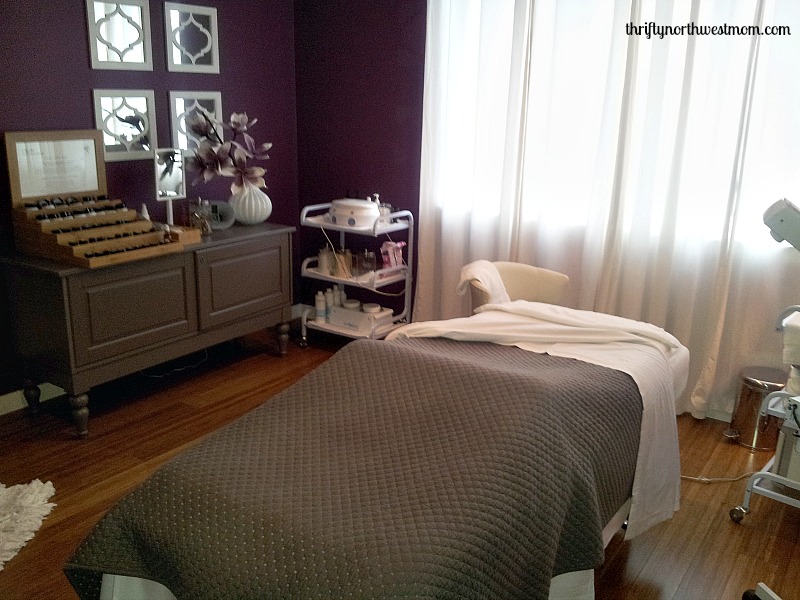 I had the opportunity to test out one of the services that will be available at a local Seattle salon for Spa Week to let you know about my experience. I headed up to the Bella Fiore Organic Med Spa on Queen Anne in Seattle. They are offering 3 services for Spa Week and I decided to choose the 60 minute Customized Naturopathic Facial as I'd never had the opportunity to have a facial before. Let me tell you, I had no idea what a relaxing experience it could be! It really is like a little massage & full pampering of your face & neck.  I was a little hesitant about it as I have very sensitive skin & can't usually handle a lot of different products on my face, but the great thing is that these were all-natural products & thankfully my skin did not react at all and my skin felt so much more supple & well-hydrated when it was finished (I struggle with very dry skin & there was definitely a noticeable improvement).
If you're in need of pampering & just need a chance to unwind and fully relax, this will definitely help you do that and you won't be disappointed! It is tough to make my mind stop as I feel like I am always running through my mind all I have to do, but this facial experience almost put me to sleep…it was that relaxing! Not only do they put on a cleanser, facial mask to deep clean, as well as a number of serums and treatments for sun protection, eye refreshers, etc…but they also spend a lot of time massaging your face, neck, shoulders & arms.  I have been struggling with neck & shoulder pain/tension the last week, but this relaxing massage definitely helped to ease some of that tension. I really do think that this facial was well worth the $50 to spend on such a relaxing hour & chance to revive your face during this busy fall season!
Let us know if you do head out for a  reduced spa treatment during Spa Week – we'd love to hear about your experience (or if you've taken advantage of the Spa Week services before). 
Disclosure: I received a complimentary spa service in exchange for a review about the service & Spa Week.  All opinions are 100% mine. See our disclosure policy for more details.