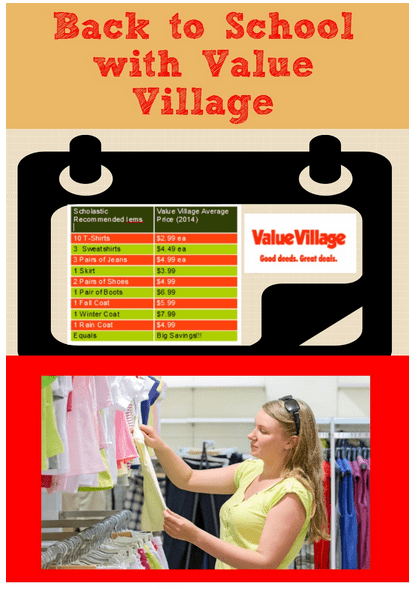 Back to School shopping can be a major expense for families this time of the year, especially if you have more then one child to shop for. We love to provide families tips on how to save big on back to school shopping each year, in order to help take some of the stress off your budget. This year we have partnered with to share tips and information on how to save big on your back to school clothing needs, by shopping thrift (aka thrifty) at Value Village!
Did you know that 99.5% of Value Village items storewide are $9.99 or LESS and 98.5% of their Kids items are $7.99 or LESS! Families can expect to spend about $100 on a full wardrobe for one child for back-to-school at Value Village. We have been scouting many of the local Value Village stores lately, and have found some great name brands for kids too. Brands like Levi, Gymboree, The Childrens Place and more have all been recent scores for me (and most of my finds where priced between $2.99 and $4.99)!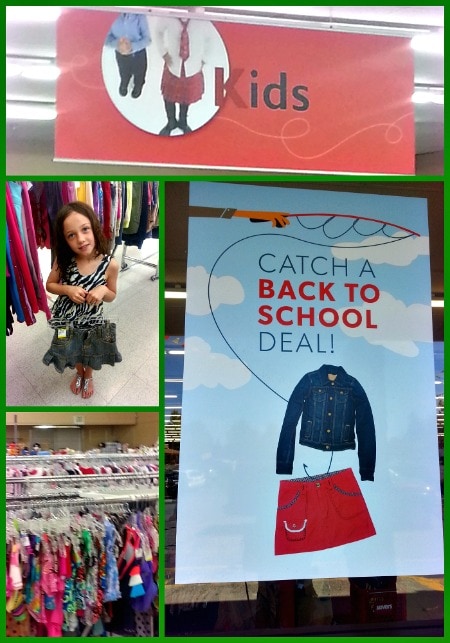 Shopping Value Village is already likely to save you an average of 61%, compared to shopping retail stores, but we have even MORE tips on how to save BIG on your shopping trip:
Be sure to clean out your closet before shopping. Through August 17th you can get a 30% off coupon when you donate a bag before your shopping trip (be sure to sign up for the Super Savers program here). Even after August 17th, you will always get a coupon for your donation! With this coupon you could get $100 in clothing for just $70 (and $100 goes a long way at Value Village).
Shop Value Village sales to save big! Watch for upcoming sales (there is a 50% off sale coming on 9/1)!  Again, you will want to sign up for the  Super Savers program so you can get notification (and sometimes early access) to their sales.
Look for special colored tag sales. Each week Value Village marks one color of tag items an additional 50% off. So, for example, this week we found Blue Tags on sale for 50% off during a recent shopping trip. That means that all items with a blue line on the tag were an EXTRA 50% off at checkout! You will generally find signs posting what tags are sale, and if not just ask a Value Village employee.
Here are a couple of fun finds we grabbed for my girls: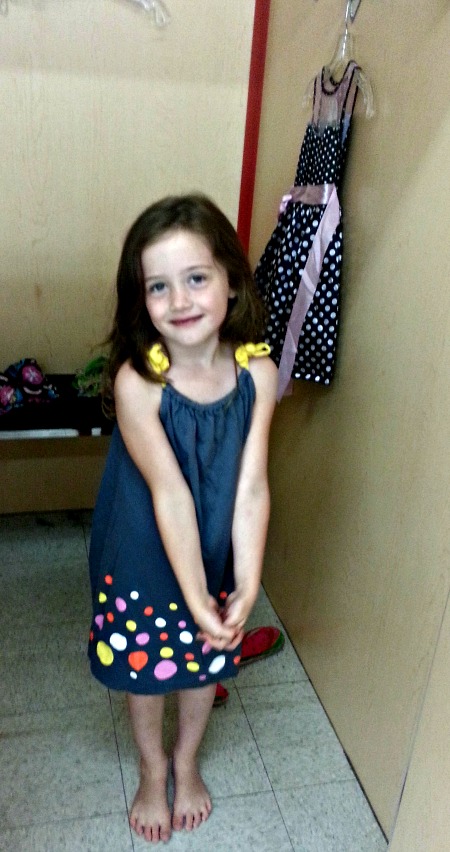 We found this Hannah Anderson dress (looked brand new) for just $2.99!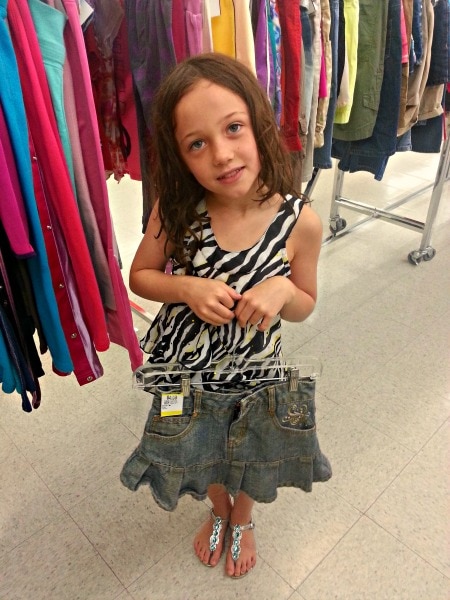 My little style diva found a Hannah Montana jean skirt she liked for $4.99 (and she is hard to please).
If you take advantage of the 30% off coupon when donating, you really can stretch your budget right now. Stock has been great at all the Value Villages I have been to recently, and so its is a great time to visit and scout out the best deals for your family. Let us know your favorite find while shopping Value Village too!
Disclosure: This post is sponsored by Value Village.  All opinions are 100% mine. See our disclosure policy  for more details.