Pure Leaf Home Brewed Iced Tea – Save Up To 30% off Pure Leaf Home Brewed Iced Teas
This post may contain affiliate links and I may be compensated for this post. Please read our disclosure policy here.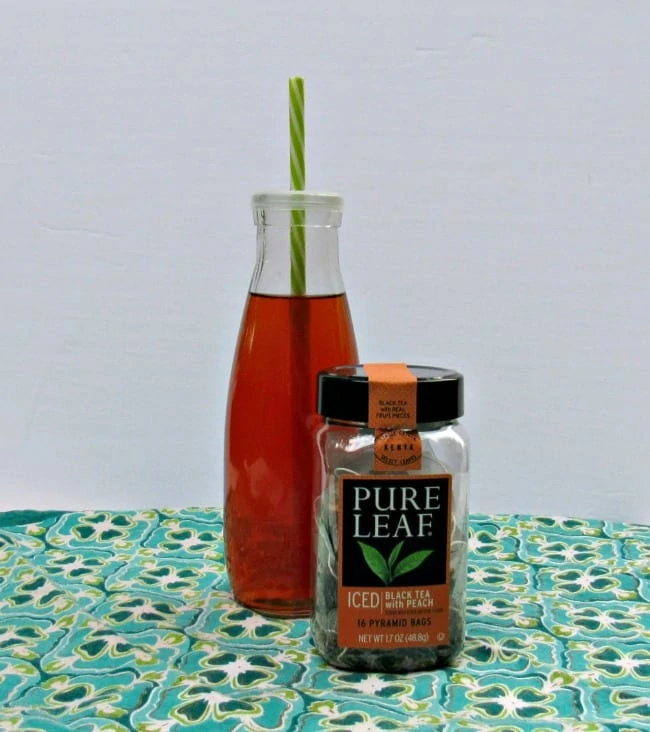 Pure Leaf Home Brewed Iced Tea 
We have recently become big tea drinkers at our house. We love to have a drink to relax with in the evening, and wanted something that we could enjoy that has great flavor, but was not full of sugar. Tea was the answer for us. Now that the weather has started to warm up, we wanted to keep with our evening tea time, but needed something more refreshing then a hot drink. We started drinking Pure Leaf Home Brewed Iced Tea, and love it!
One of the things I love most about our evening tea time, is that my husband and I use it as an opportunity to escape the kids for a quick break, and have a minute to connect in the evenings together. It might not seem like much, but its a little routine that we have created that centers around us as a couple. It does not require baby sitters, or expensive date nights, but it is purposeful and gives us a minute to relax together. The other thing I love is that my husband does most of the tea brewing! Since I am the one normally making meals, or brewing coffee in the morning, this is a fun opportunity to sit back and relax, and a tall glass of Pure Leaf Home Brewed Ice Tea does the trick to make me feel appreciated for a few minutes in my day. My favorite flavor is the Iced Black Tea with Peach.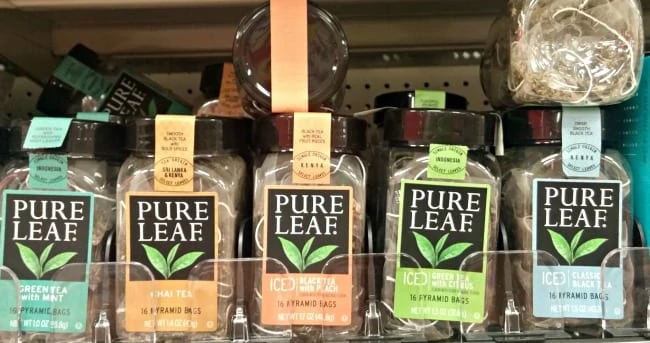 I found all the off Pure Leaf Teas for $4.99 per bottle at my local Target, so they would be just over $3.50 per bottle after the Cartwheel offer below!
Pure Leaf Home Brewed Ice Teas are specifically designed to be enjoyed at colder temperatures, and balance subtle and complex flavors that are vibrant, refreshing and distinguishable when served with ice. One thing I love about this iced tea is that you can make it one glass at a time (or you could make a pitcher if you want as well). This is fun for my husband and I, as one part of our tea routine is picking what flavor of tea we are in the mood for each night. Using this iced tea, we can brew our iced tea once cup at a time as we are ready to drink it. If your having a party, or company, you could make a much bigger batch too.
Here are the loose tea leaf bags that come in the Pure Leaf Home Brewed Ice Tea containers. The minute you open the container, the scent is fantastic. We have tried a few flavors, and these are the peach ones shown above. The aroma when you make this, is wonderful, and the flavor just as great. This is one of the big differences we noticed, the peach flavor came through so much more with this tea that is made to be iced, then it did when we tried to use a hot tea and simply pour it over ice.
Its so simple to make as well.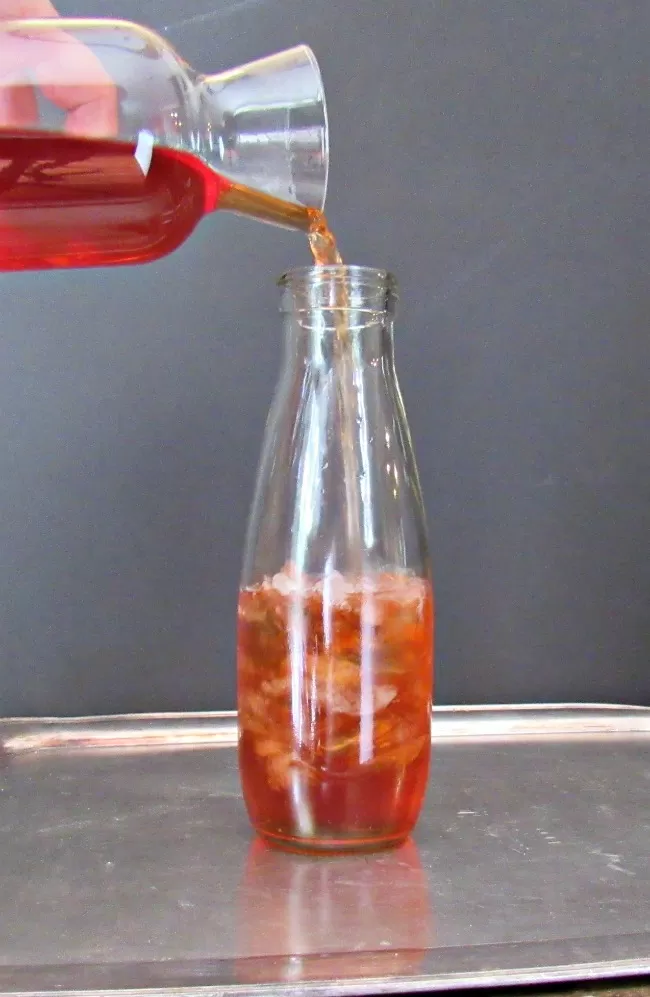 Place one pyramid tea bag into a 12-14 ounce glass. Bring water to a boil and let cool slightly. Pour six ounces into the glass and brew for three minutes. Squeeze tea bag and remove. Add six ounces of ice. Enjoy!
We also like to brew a couple of glasses per the instructions, and then store them in a carafe in the fridge. That way we have cold ice tea on hand to drink throughout the day as well.
Right now you can save 30% off Pure Leaf Home Brewed Ice Teas when you head to Target to purchase it. Simply use this Cartwheel offer to get the extra savings! Here are the details of this summers Cartweel offers: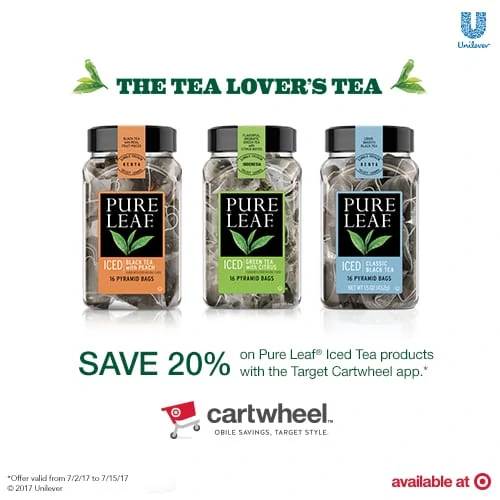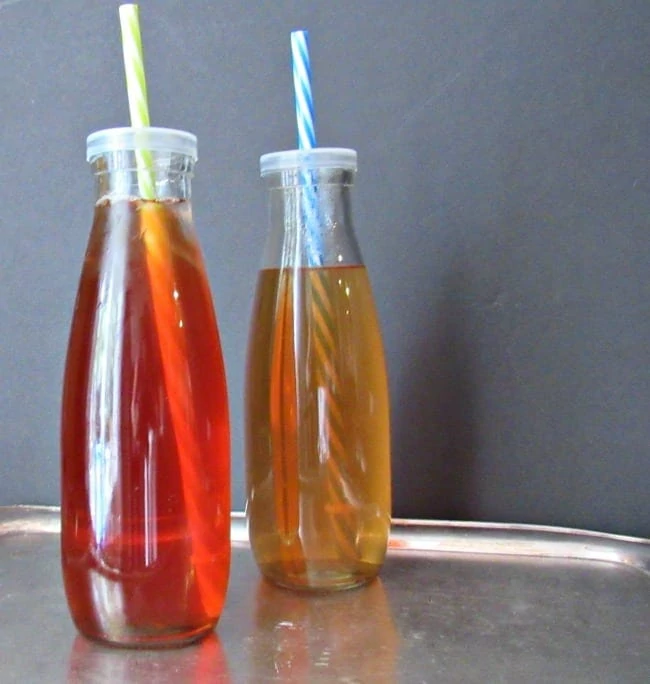 We brewed up some of the citrus in the back, and the peach in the front!
The following flavors are available:
Iced Classic Black Tea

Iced Black Tea with Peach

Iced Black Tea with Citrus
Don't forget to grab your Cartwheel coupon too, and save on your Pure Leaf Home Brewed Iced Teas all summer long!
Disclosure: Sponsored post by Mirum Shopper. All opinions are my own.