River Floats in Winthrop – Summer Family Fun!
This post may contain affiliate links and I may be compensated for this post. Please read our disclosure policy here.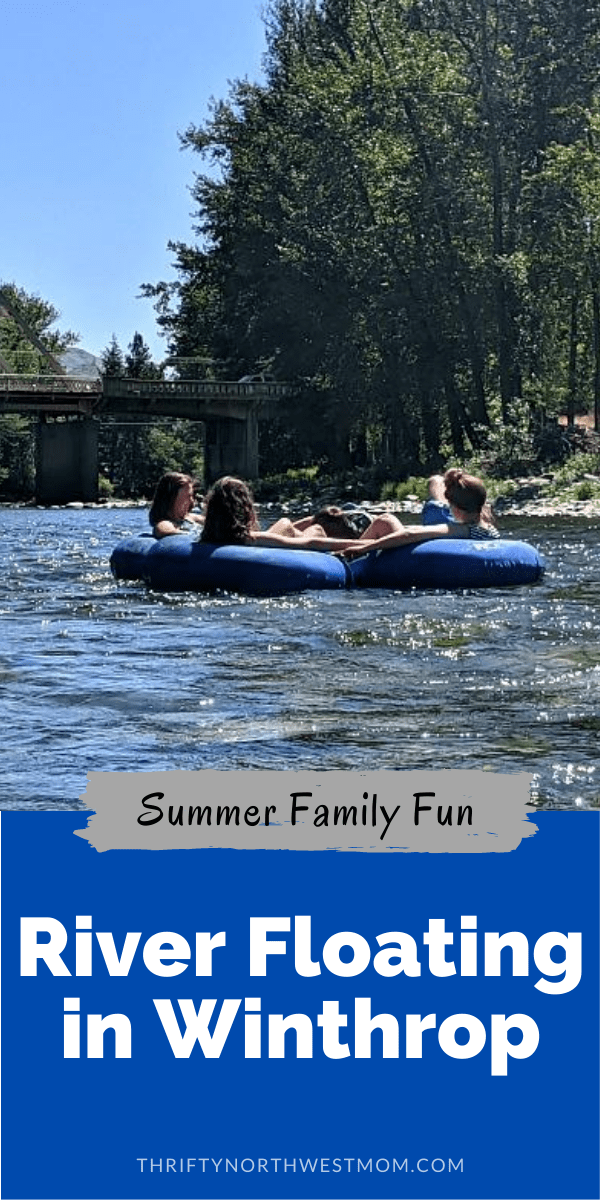 River Floats in Winthrop
Our family loves to try a variety of outdoor adventures & last weekend we tried out a brand new adventure for us – river floating or tubing down the river! Sia shared this deal in our Pacific Northwest Travel group back in June and I checked out & thought it was a fantastic price for some family fun, so we headed to Winthrop last weekend to try it out. It turned out to be the hottest weekend of the year (with temps over 100 in Winthrop) so this was a very welcome activity to beat the heat.
This is definitely an activity you can also do on your own, too, to make it very frugal once you invest in tubes but I recommend trying it first with a company to see how it works & find out if you like it. You will also see what is important to know & what type of tubes you want to purchase.
For us, the cost was  very frugal as a family activity, that it was a great way to try it out & see if we liked it (spoiler alert – we LOVED it!) & then we can look into purchasing tubes later if we want to do it again (as I'm not sure we will find somewhere with as good of a deal again!). Although the cost was low, this is definitely a drive from Western Washington as it's over in Winthrop, which is on the other side of the North Cascades Highway 20 pass.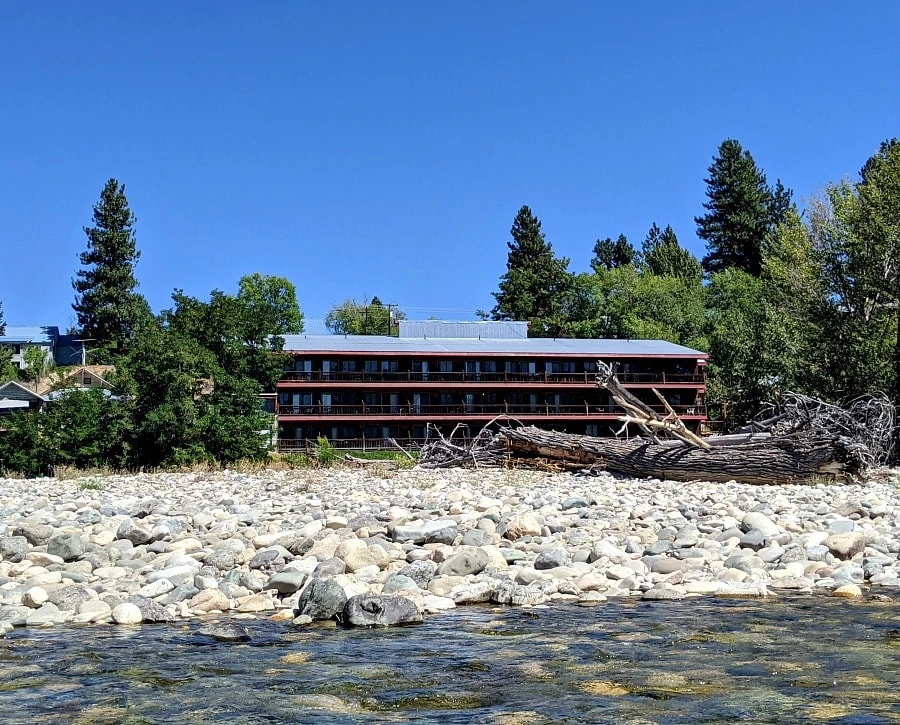 So we turned it into a fun weekend in the mountains. There are a number of campgrounds both in the North Cascades area & in Winthrop where you can stay or you can stay in a variety of hotels / cabins or AirBNB's, depending on your comfort level right now. We stayed at the Hotel Rio Vista, which is right in town & easy access to walking the town. It also had outdoor entrances (except the ground floor) & every room had balconies right on the beautiful river, actually right at the confluence of the Methow & Chewuch rivers.
Sia loved staying at the Sun Mountain Lodge when visiting Winthrop, and shares a review of that location here. You can also find lots more ideas on what to do in the Winthrop area for families here, if you want to fit in more than just the river float.
Details about the River Floats in Winthrop:
There is a Groupon available right now from Adventure Rentals in Winthrop, WA  (The river float times are typically from July – September) You only reserve your tubing time 4-5 days in advance by calling.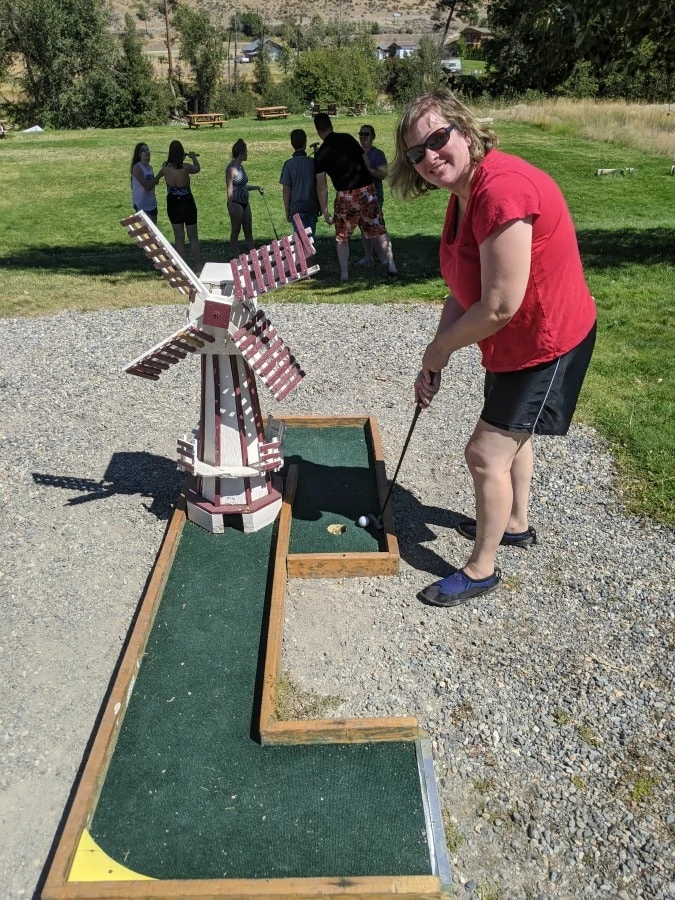 The Groupon is for both tubing & mini golf, but honestly, I don't think the mini golf is a full 18 holes & it's not in the best shape – it is more of a bonus option to do at the end of your tubing. So, go for the tubing & then this is a nice bonus! :)  I'll share a review of the river float below, though.
Tubing:

Level of experience: beginner
42" height min. or must be accompanied by someone taller than 42"
Pick-up location: AbbyCreek Inn, 1006 Washington 20, Winthrop, WA 98862

Mini golf:
The season typically starts in July and runs through mid-September
Fine Print:
Promotional value expires Sep 20, 2022. Amount paid never expires. Merchant's standard cancellation policy applies (any fees not to exceed Groupon price). Valid only for option purchased. All goods or services must be used by the same person. Merchant is solely responsible to purchasers for the care and quality of the advertised goods and services.
Review of the River Float in Winthrop:
After you purchase the Groupon, call the number for Adventure Rentals. We called ahead but were told to call back 4-5 days before our trip to book the float. But I would confirm that after you purchase your Groupon (or before). They had multiple times we could book during the day, so we chose mid-day. You will pick up the shuttle & the inner tubes at the Abby Creek Inn. This is where you will ride the shuttle over to the drop-off location to access the Methow River. We went with friends, so it was just us & the shuttle drivers in the vehicle, but I'd ask about how many in the van when you call (if you are concerned about Covid restrictions – we just kept our masks on).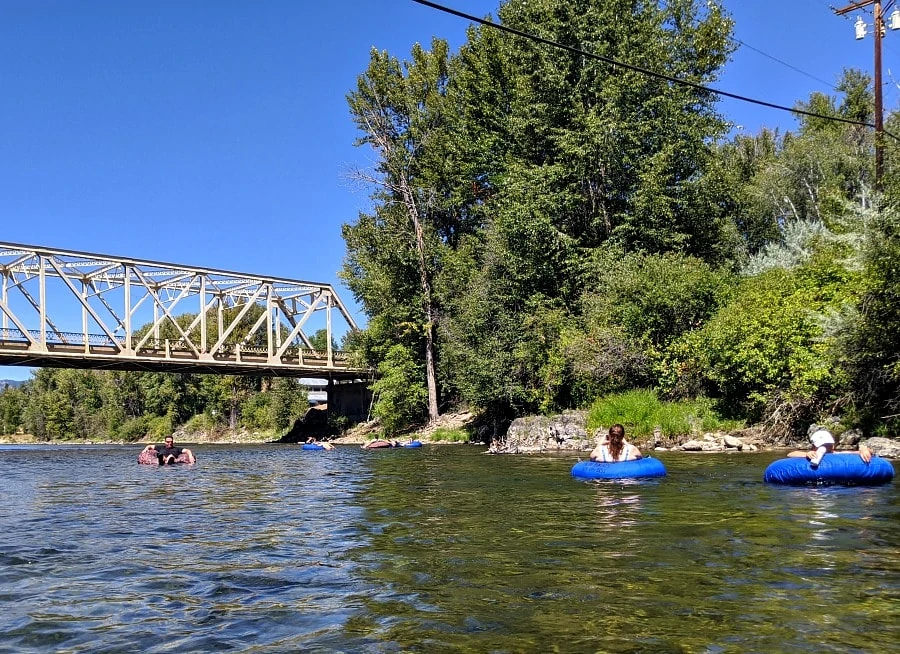 They will drop you off at the beginning of town with the floats & then you can float the river at your speed until you get back to the Abby Creek Inn (there is a stop sign on the side & they will have someone waiting to take the tubes for you, so you can't miss it). It took us about an hour to hour & a half to float. We felt this was a great river to try out river floating as it's very beginner friendly as the river (at this time of year – mid August) was very shallow in most areas.
There were a few areas of mini rapids, though, including right at the start, so don't worry – you will definitely still have a great adventure as it's not super slow. The river moved us along at a good speed & at times, we would need to get out of our floats in the shallow water to wait for the others if some of us got ahead of the others. You can check out more photos & video of our river float on our Instagram highlights for the North Cascades.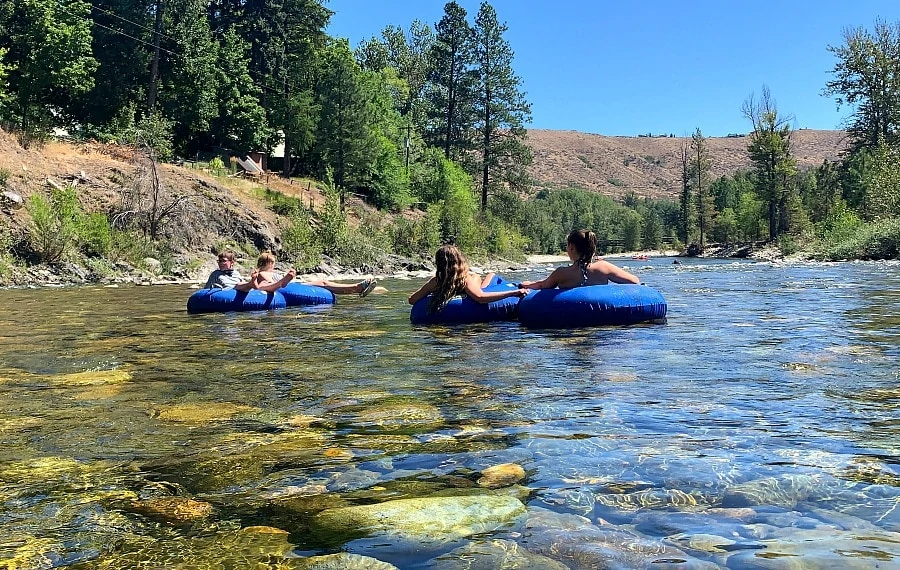 We had brought life jackets but because it was so shallow in most parts & our girls are strong swimmers, they did not wear them on this float  & all the kids basically stuck together with their floats (my husband has been certified as a lifeguard too). But I would definitely bring them with you just in case  – it's always better to be safe! The regular floats had mesh bottoms & the larger floats did not have a bottom, just an inner tube – so keep that in mind.
This river float was not as long as some floats so it's on the shorter side, but it was perfect for us as beginners and trying out this new adventure. There were definitely times it was too shallow – so you really had to make sure to keep your legs (& bum) up so you don't hit a rock under water – let me just tell you that I learned that lesson quickly! ;) But it definitely made all of us very excited to try this again & go on a longer river float trip very soon!
And it was very affordable – the price is $65 for a family of 4 on Groupon (regularly $100) – or $19 for an individual rate (reg $25)! Plus, Groupon often has special promo codes to reduce the price even more (there is one available now!). An amazing price for an hour + of river floating! (You can only use 2 Groupons at a time so make sure you purchase for the correct amount of people – if you are a family of 4, don't purchase them individually as it's the same price).
Things to Bring/ Wear: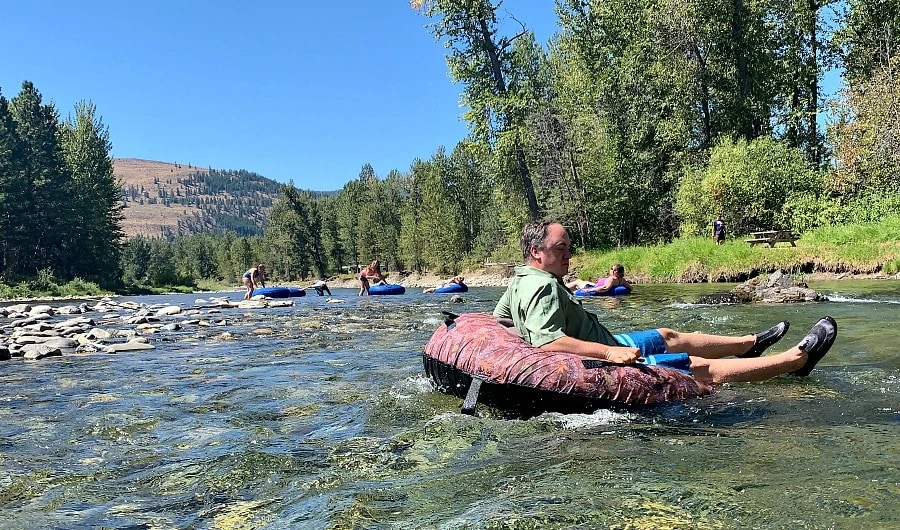 I recommend that you wear water shoes if you have them – we just buy the cheap water shoes from Fred Meyer (or you can look on Amazon)& they worked so well because if you needed to get out, your feet could easily grip the rocks in the water with the moving river.
You will also need a way to keep track of your car keys, cell phone, etc so we have these waterproof bags that work well & I was able to tie it on to my tube. You can also check out these waterproof bags for kayaking that can float too.
We all just wore bathing suits & several of us wore athletic or waterproof shorts too to wear for more coverage in the shuttle, etc. You don't want to bring much with you on the shuttle since you will be taking it all down the river with you, though.
Have you ever gone river floating? Where do you go float the river – would love more recommendations on places to river float! We are totally hooked now that we have tried it once & would love to try this again!