Real Simple Magazine Subscription – $5 for a 1 Year Today!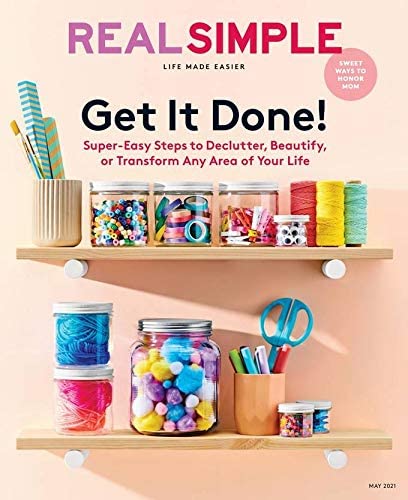 Real Simple Magazine Subscription- $5 for a 1 Year!
Right now, Amazon is offering a one year subscription to Real Simple for just $5! This is set up on auto -renewal so you must cancel before the second year if you do not want to continue, but this is a super price for one full year of this magazine! If you prefer to not set up on auto renewal it is available for $10 for  year.
I love this magazine as it seems to offer a little bit of everything from easy recipes, organization ideas, home decor & more.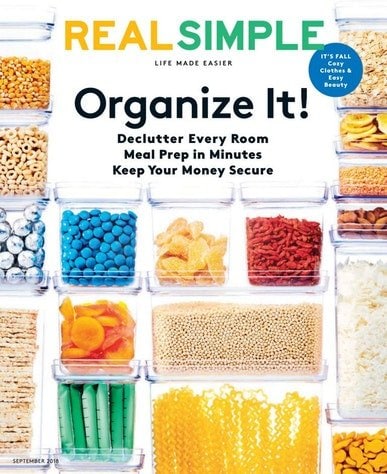 About Real Simple Magazine:
Real Simple is the new magazine for the way you want to live today. You'll find actionable solutions to streamline the ways you manage your life. Systems for reducing clutter, saving time, and reducing stress. Inspiring ideas about home, food, money, clothes, health, work, family, and holidays.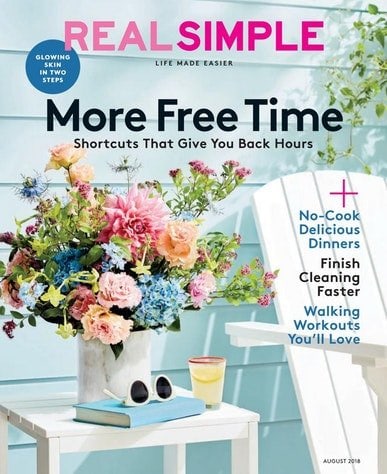 Description:
Launched at the turn of a century in 2000, Real Simple magazine embodies the calm and order a modern woman covets. With a mission as simple and elegant as the renown design of its pages, this magazine focuses on the simple lifestyle movement, empowering women to live beautiful and dynamic lives.Smart Content
The all-female staff of Real Simple works hard (and smart) to offer its busy female readership sophisticated content and creative solutions to simplify their lifestyle. Challenging everyday bottlenecks, Real Simple delivers a reliable, balanced and engagement advice on everything from getting dressed with less stress and detoxing naturally to making peace with your gadgets and preparing an unforgettable backyard barbecue that won't leave you panting.
Buying Guides
On top of curated stories, each issue of Real Simple magazine is filled with buying guides and tips on spending money in smarter ways. The guides cover various products in all price ranges and test-drive popular new devices, making it clear whether they are worth your time. This simplified decision-making process removes burdens from your life while helping retain all it fullness and make room for yourself.
Crisp Aesthetics
What ties it all together and brings out the stories in crystal-sharp focus is the design. Real Simple is distinguished by its clean, uncluttered style of layout and photos that allows you to focus on articles and ideas and helps you exhale. Simple and delicious recipes stand out against the minimalist aesthetics, as do savvy interior tips and style round ups. By leaving the clutter behind, Real Simple invites order into your head.
Save