Pierce County Library Teen Summer Challenge Program – Hands on Activities & Teens Earn Prizes
This post may contain affiliate links and I may be compensated for this post. Please read our disclosure policy here.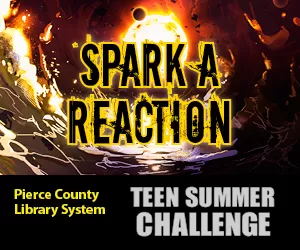 Pierce County Library Teen Summer Challenge Program 
Earlier this summer, we shared with you this huge roundup of Summer Reading Programs around the Northwest.  We recently learned about another awesome library program, this one just for teenagers offered by the Pierce County library system called the Teen Summer Challenge. It can be a lot harder to find activities to keep your teens engaged & interested in learning over the summer, so I like the fact that this program really seeks to interest the teens with popular  themes in a fun, interactive online program, as well as hands-on challenges. It looks like a cool video program or fun app, too!
The theme for this year's Teen Summer Challenge is Spark a Reaction, which focuses on activities with STEM – Science, Technology, Engineering & Math. So, even though this is set up as an online program, the actual activities range from a variety of different hands -on activities & "challenges" to reach students with different interests. The activities focus on popular themes such as Doctor Who, Hunger Games, Harry Potter & more.
The program runs through August 31, 2014, so it's definitely not too late for your teen to sign up now & have plenty of time to complete a number of activities during this timeframe.  The Teen Summer Challenge has the opportunity for the teens to earn prizes, everything from an Amazon Gift Card to the top prize of an iPad Mini.
What to Know:
Anyone ages 13 & up can register online for the Teen Summer Challenge program
If you have a Pierce County Library card, you'll be eligible for prizes (so make sure your teen has their card so they don't miss out on cool prizes)
Prizes include a drawing for an iPad Mini (every activity completed gets you an entry into the drawing) and top earners in the program will earn an Amazon Gift Card (Prizes courtesy of the Pierce County Library Foundation)
Teens will complete activities to earn badges & qualify for prizes.  As of right now, over 11,000 activities & over 800 badges have been completed thru this program. As the summer progresses further, more badges will be unlocked for more activities teens can complete.
Teens can also enlist friends to help complete activities – so make sure to tell their friends to join up too, so they can pair up on some of these activities.
Teens can connect with other teens thru the online community or through community meetups at local Pierce County libraries, where they can work on the challenges together or just hang out & get to know other kids.
Here are a few of the activities I saw on the site: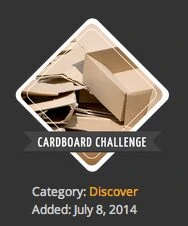 Cardboard Challenge – Teens have to grab a cardboard box & complete a variety of different activities where they get creative & come up with unique concepts, such as a cardboard arcade game, cardboard comic strip, & more.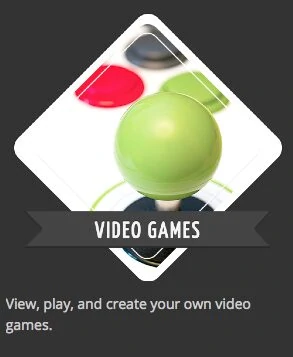 Video Game Challenge – View, Play & Create your own Video Games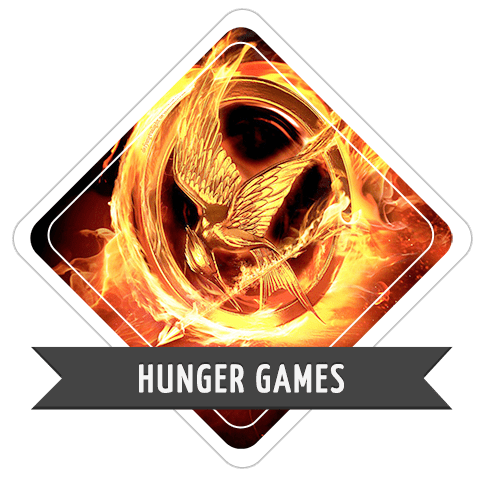 Hunger Games – Try out  Activities & Challenges all centered around the Hunger games
The Pierce County Library's Teen Summer Challenge is in its 3rd year and just last year, they won 7th place in Clickipedia's Top 25 Best Examples of Gamefication in Business list. They really have put a lot of effort into making this an interesting & fun experience for teens, so make sure to have your teen sign up for the program to check it out.
You can also follow the Pierce County Library on Facebook & Twitter for more information & updated information on library programs.
Don't forget to check out more Summer Reading Programs going on around the Northwest this summer.
Have any of your teens checked out this program yet – what do they think? 
Disclosure: Pierce County Library system has sponsored this post so we can share about this cool program for teens in Pierce County. All opinions are 100% mine. See our disclosure policy  for more details.