Picaboo Photo Books – FREE Photo Book Offer!
Picaboo Photo Books – Best Deals & Discounts Available
Looking to make Picaboo Photo Books for your pictures? We have the best current deals for the picture books here, as well as tips on how to use Picaboo!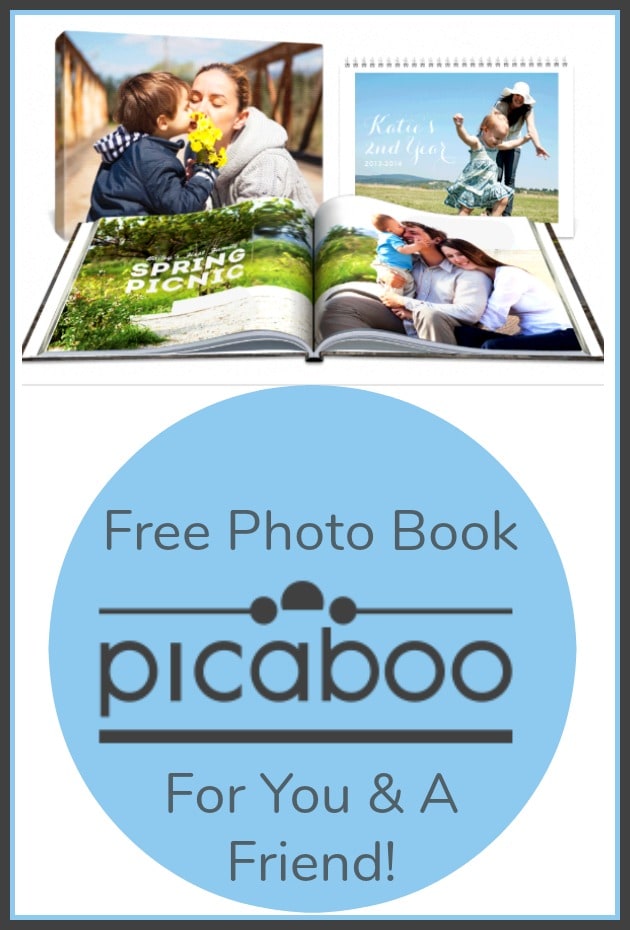 Picaboo is back with their *hot* deal for a FREE 20 page customizable, hardcover classic photo book – all you'll pay is the shipping.  This book is valued at $45.  It is 8.5″ x 11″ sized.  This offer is for new customers only.  The way this offer works is that you gift one of your friends a free photobook, and then you will get one too!
Here's how to order your FREE photo book:
Sign up for an account with Picaboo and download the software to your computer.
Select the Refer a Friend option at the top of the page
You will have to add your name and email, and then choose the friends or family you want to send a free photo book offer to.
You will receive a promo code for a free twenty page 11×9 photo book ($45 value) once your friend's purchase is approved.
Create your photo book and use your code to get it for free (just pay shipping)
If you add extra pages, you will just be charged for those extra pages ($.99/page)
Other current offers you mike like from Picaboo include:
Save 40% off Canvas prints with this promo code CANVAS4ME
As I've mentioned before, I have used Picaboo several times to make books for both my husband and the grandparents with pictures of our kids.  My personal opinion is that the quality of these hardcover photo books can't be beat! They still are looking great four years later.  I also felt they had the most customizable options (background, text/journaling, layout, etc) out of any of the photo books I've made. They are my number #1 source for photo books! Now if I can just find the time to make them again – I still have a Groupon with Picaboo credit to use, too.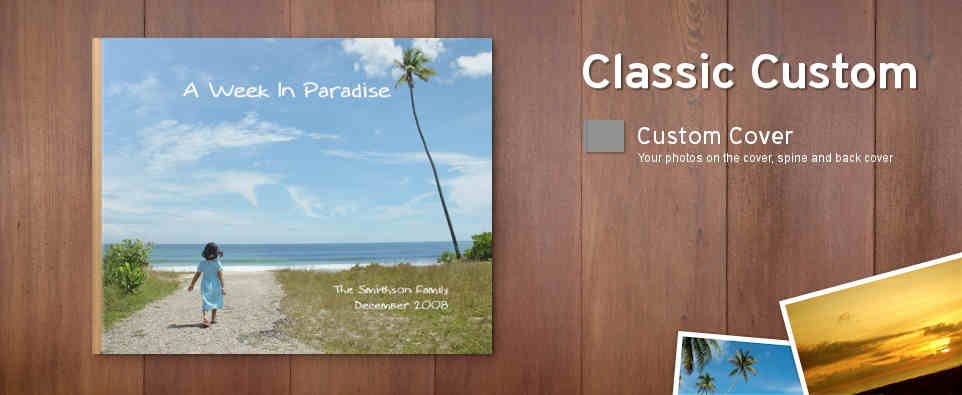 Here are some fun uses for your FREE photo book:
Document a year in your child's (children's) life (we did this for my older daughter's 1st year)
Make a photo book of a family vacation
Make a photo book for the grandparents – filled with pictures of your children with their grandparents
Adoption Book – make a book filled with pictures of your adoption journey
Recipe Book – fill a book with favorite family recipes & pictures
ABC or Numbers Book – find photos of objects around your house or in your child's life to create an Alphabet book or book of numbers
What creative ideas do you have for creating photo books?