#NaturalDifference – Visit to Olympic National Park – Lake Quinault Rainforest
This post may contain affiliate links and I may be compensated for this post. Please read our disclosure policy here.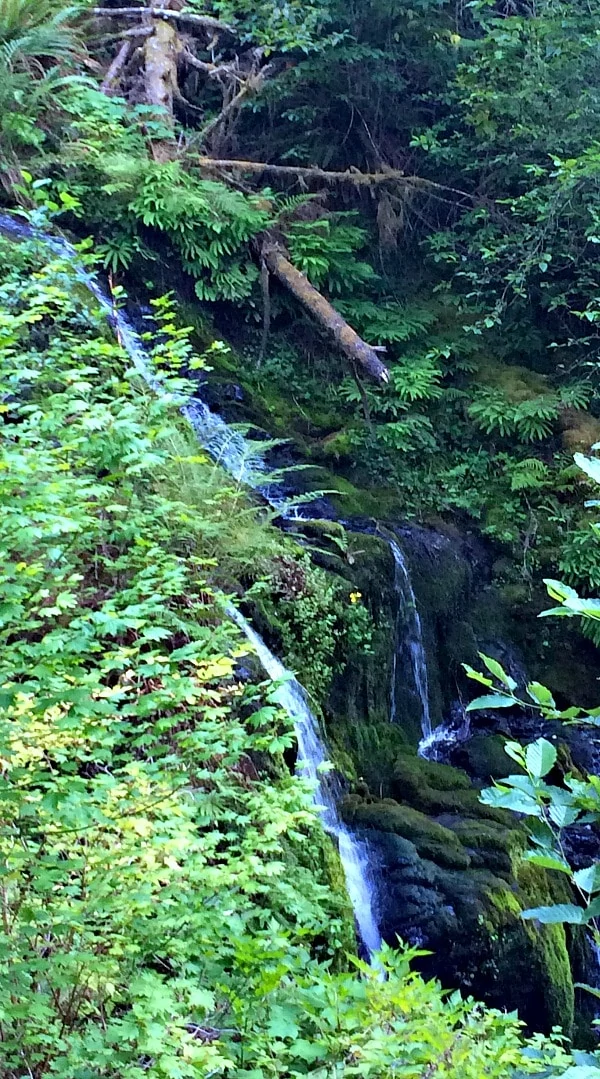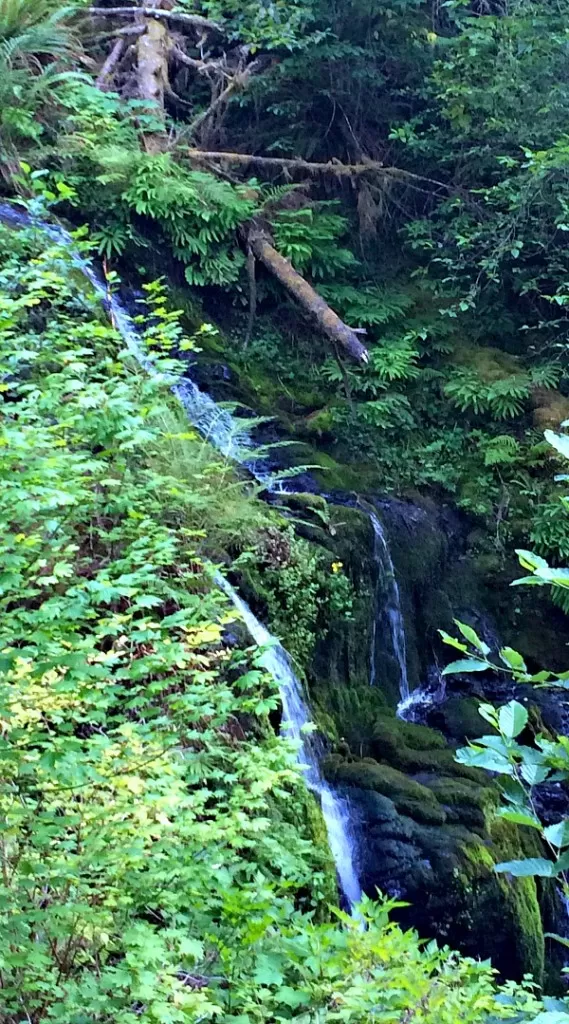 We are a family who loves to travel & explore in the great Outdoors and some of our favorite places to travel to are National Parks as they offer up such outstanding beauty you can't find anywhere else. There is so much variety in the National Parks around the country to give you such unique & different experiences, from the amazing vistas of the Grand Canyon to the tropical lushness of the Everglades to the crystal blue waters of Crater Lake.
Living here in the Northwest, we are blessed with many great National Parks & National Recreation Areas, National Historic Sites  or Monuments & more to check out.   However, there are educational & beautiful National Parks all over the country. All you need to do is head to the National Park website to find a National Park/Historic site near you. You'd be surprised at how many locations there are in your state – I knew we had some great ones here in the NW but was surprised by some of the sites I didn't know about.
There are a number of free Admission Days to a National Park, too, if you are wanting  to visit a National Park on a budget. You do need to be prepared that there will be some crowds at the popular locations, but it's a great opportunity to visit new parks to your family.
Here are some of the popular National Parks in the Northwest:
Mt Rainier National Park (WA)
Olympic National Park (WA)
North Cascades National Park (WA)
Fort Vancouver National Historic Site (WA)
Crater Lake National Park (OR)
Oregon Caves National Monument (OR)
John Day Fossil Beds National Monument (OR)
Lewis & Clark National Historic Park & Trail (OR)
Olympic National Park & Lake Quinault: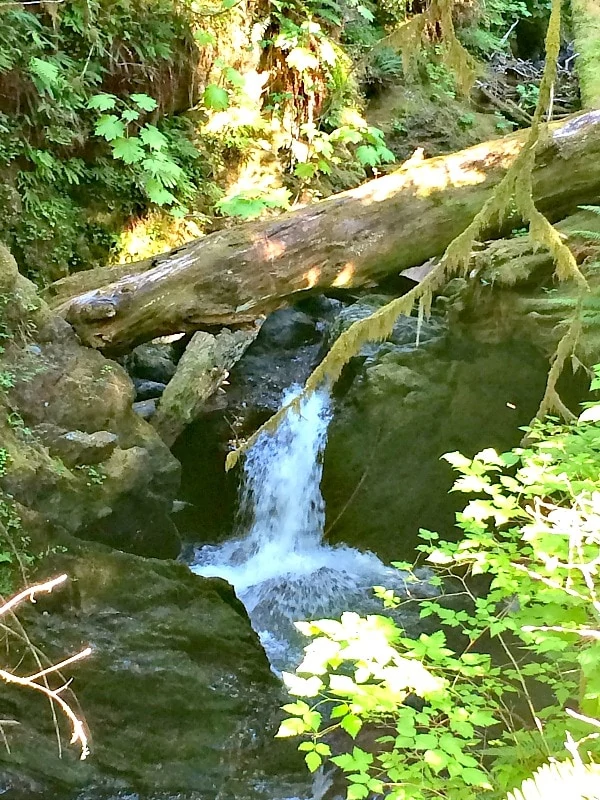 My brother, sister in law & niece were in town this last month from southern Florida & they were really wanting to check out one of our area's National Parks on a hike, so we decided to take them over to the Olympic National Park to check out Lake Quinault & the Quinault Rainforest area, which is the southern end of the Olympic National Park. It's just a few hours away from the Seattle/Puget Sound area & a short drive from the coast if you're looking for a day trip idea when you're vacationing on the Washington coast.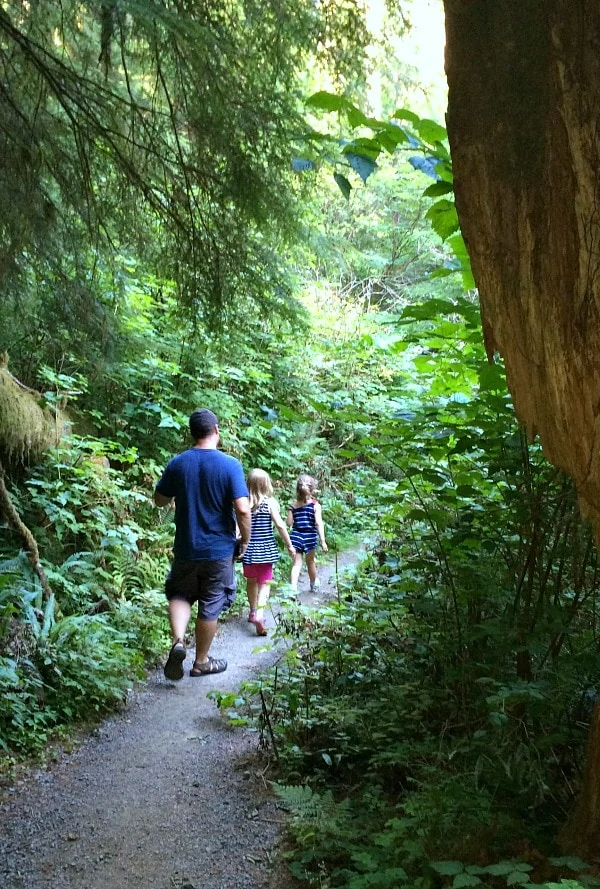 The Quinault Rainforest & Lake Quinault area were filled with large, moss-covered old growth trees, waterfalls, & nice, shady trails to keep us cool in the heat of a hot August day. Even though there were some people out hiking, it never felt crowded even though it was a weekend day in the summer so it was a great place to explore.
They even have the World's Largest Sitka Spruce Tree, right along the banks of Lake Quinault. It's just a short 2-3 minute walk off the side of the road.

Our visit was not complete without a quick visit to the historic Lake Quinault Lodge, a beautiful National Park lodge. It was built in 1926 & offers the same classic beauty that you expect from National Park lodges & hotels. The views of Lake Quinault were just incredible from the lodge & the grounds.
Our hike in the Quinault Rainforest area was the perfect way to spend time as a family, letting the kids enjoy the forest & get some good exercise on our several mile hike, while exploring a new area of this great state.
Did you head to any national parks this summer – we'd love to hear tips on where you went & what you thought! What are your favorite national parks to visit?