Macy's Back to School Shopping Guide – 50% + Extra 20% Off!
This post is sponsored by Sivan Social. All comments and opinions are my own.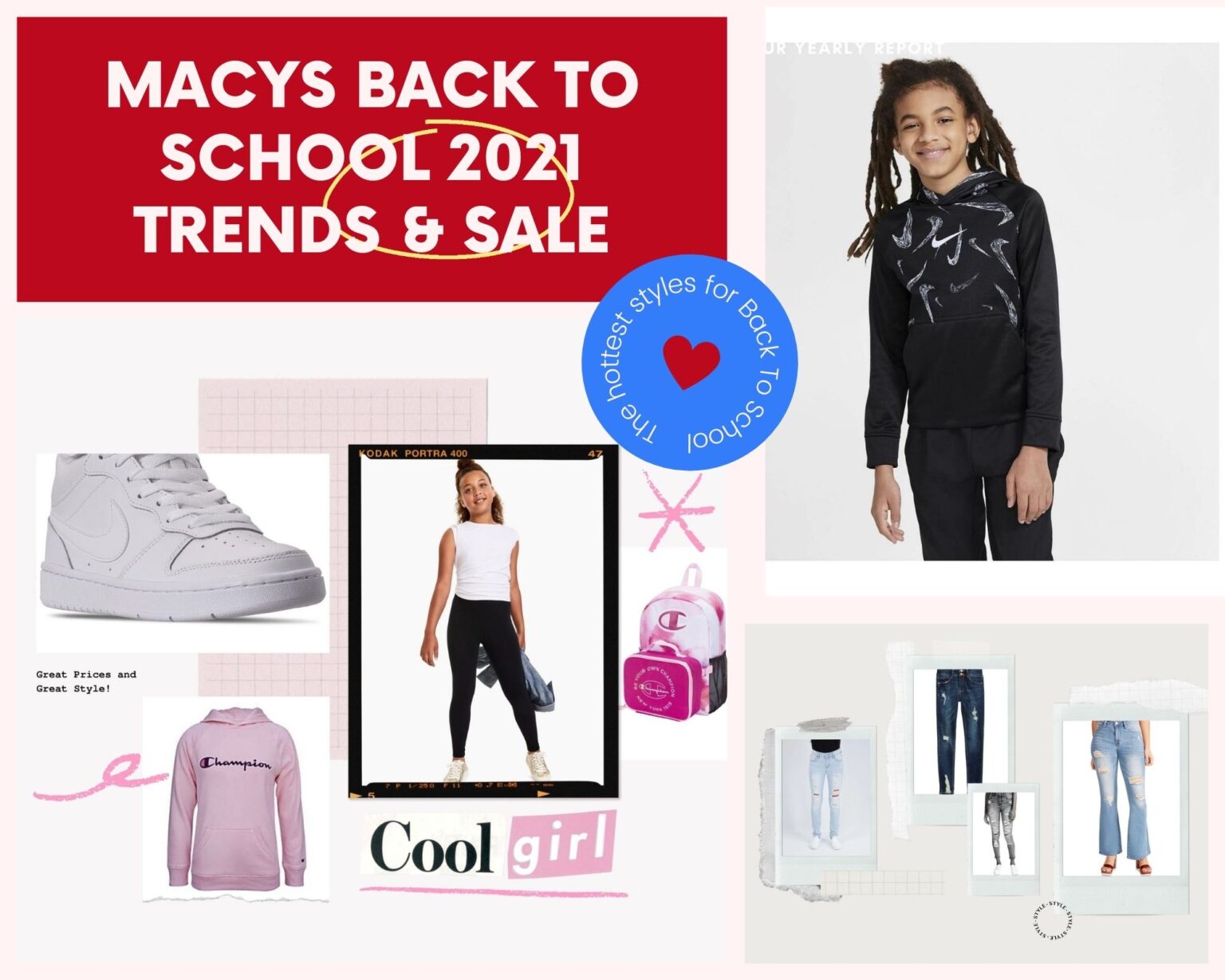 Macy's Back to School Shopping Guide – 50% + Extra 20% Off!
#BTSATMACYS
Macy's has a great Back To School sale going on right now, and you will find savings for kids of all ages in this sale. We found Jeans, leggings, shoes, hoodies and more on sale, and in brands the kids love to shop.
Get Up to 50% Off Back to School Gear, Plus Up to an Extra 20% Off Select Sale and Clearance Items, when you use coupon code BTS. This coupon code is good from today, through 7/25 and will help you save big!
You will also get Free Shipping with $25 purchase or fast & free Store Pickup
Plus, don't forget to sign up for their emails to get a 25% off offer sent to you as well.
Flash Sale: Up to 60% Off College Essentials at Macy's on 7/24
If you are shopping for a kiddo that's going to college in the fall, Macy's will be having a one day college essentials flash sale on Saturday, July 24th, during which they can save up to 60% on college essentials. Be sure to check back for that, to see big savings on dorm room items, clothes and accessories for college kids too.
Our Favorite Looks On Sale at the Macys Back To School Sale –
Here are some of the items my kids liked from the sale, that are really good prices for these brands. We fund Nike shoes on sale, Levis at a nice savings. ripped jeans for under $20, hoodies for under $10, and super prices for backpacks too.
Champion is a great brand to shop if you are looking to combine big savings, with a brand kids like to wear. We find some of the best price drops on this brand. Pair it with a pair of white sneakers in any brand your kids will wear, and this makes such a fun back to school look.
To Shop This Look: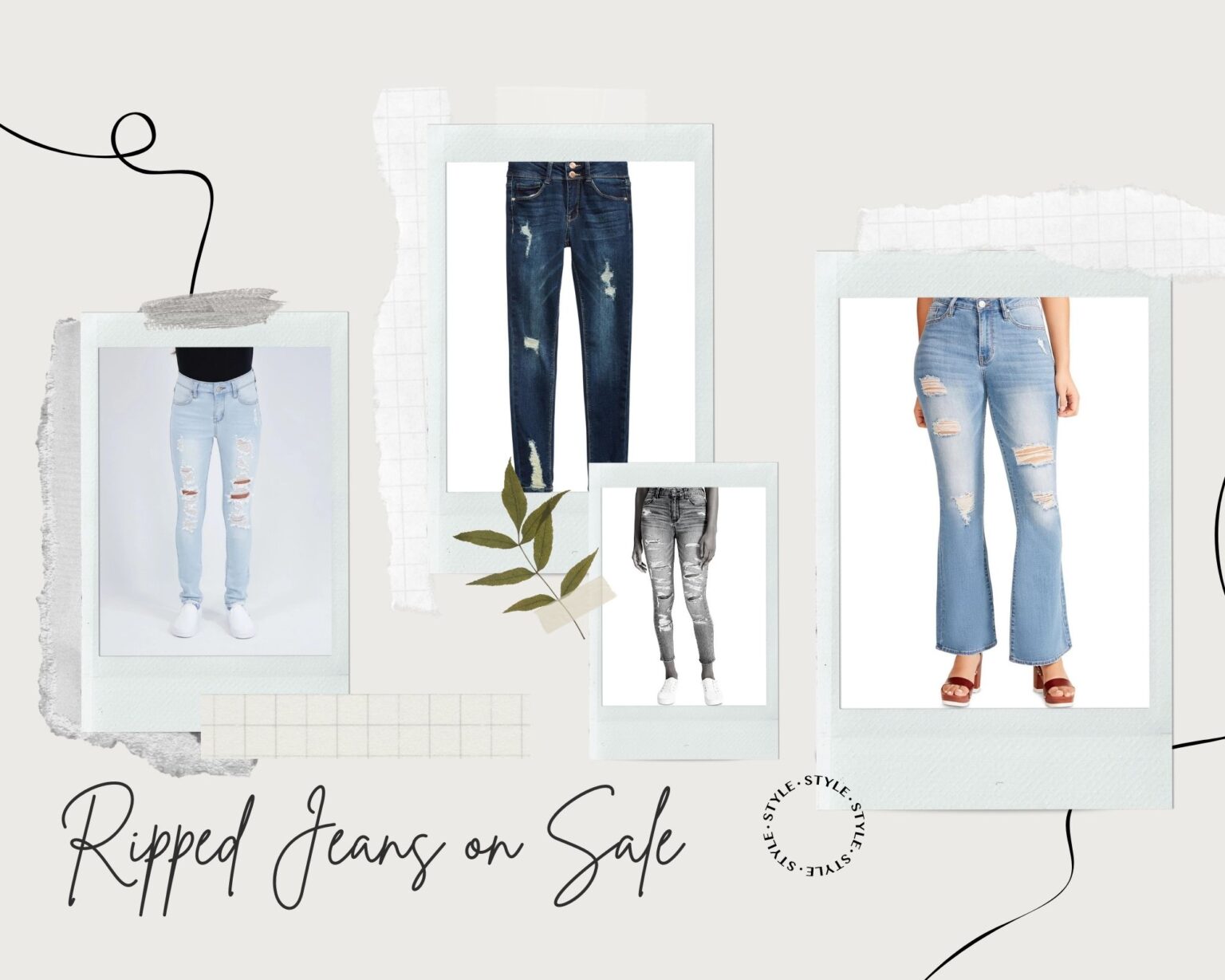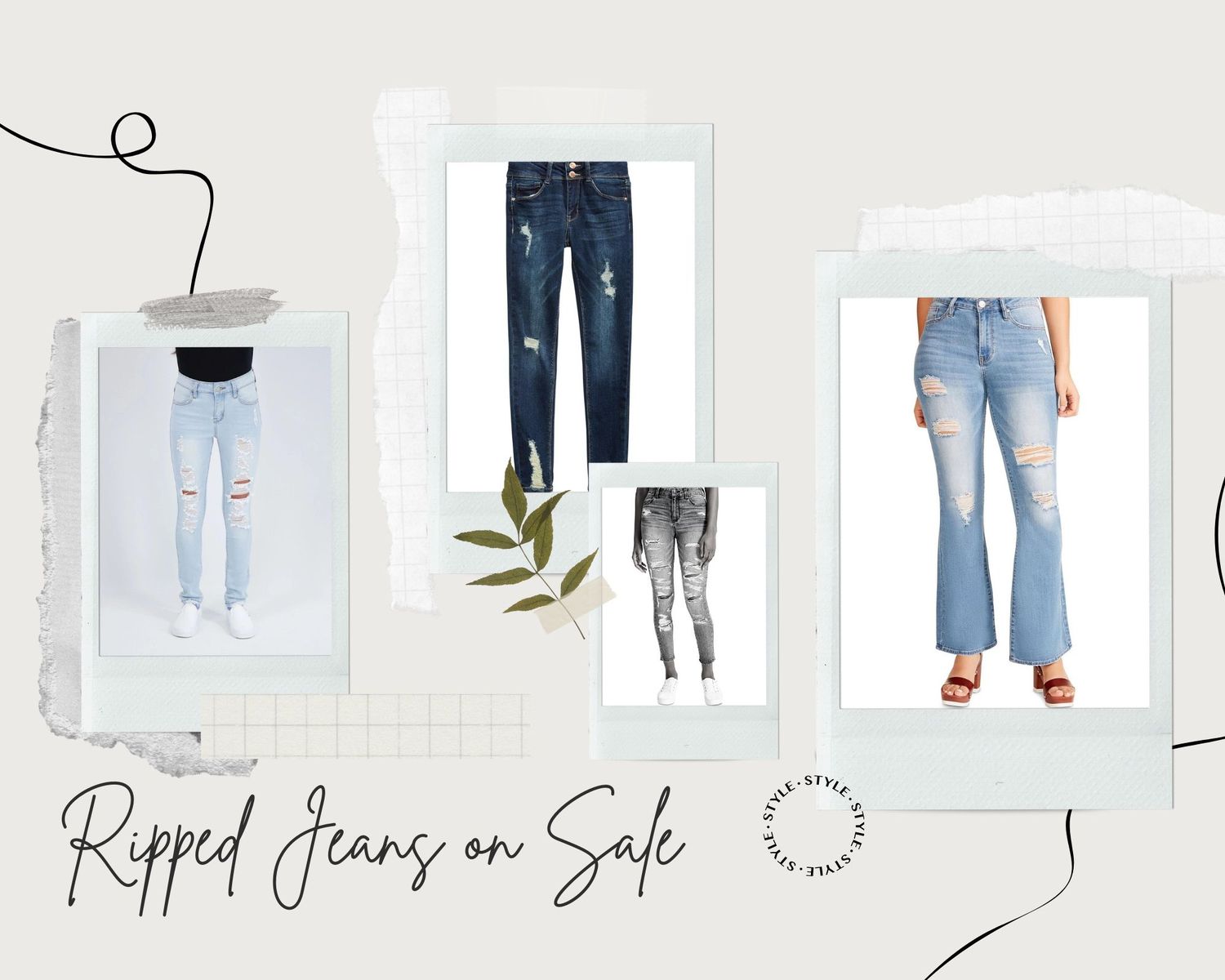 Ripped jeans are still in this year (in every color, and lots of different jean styles). If you are looking for a great deal on the ripped jeans that are in this year, find them for as low as $15.99 after promo code savings!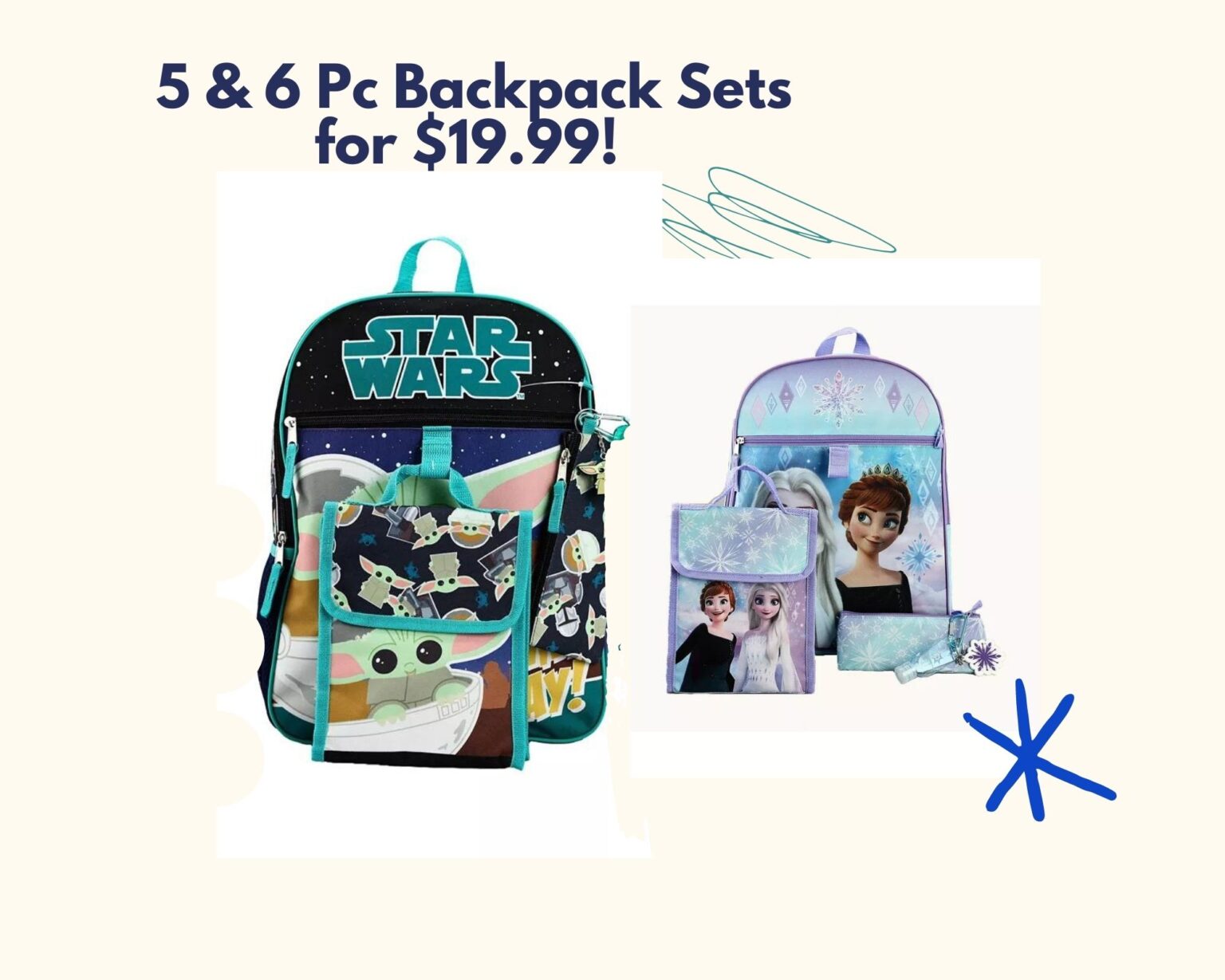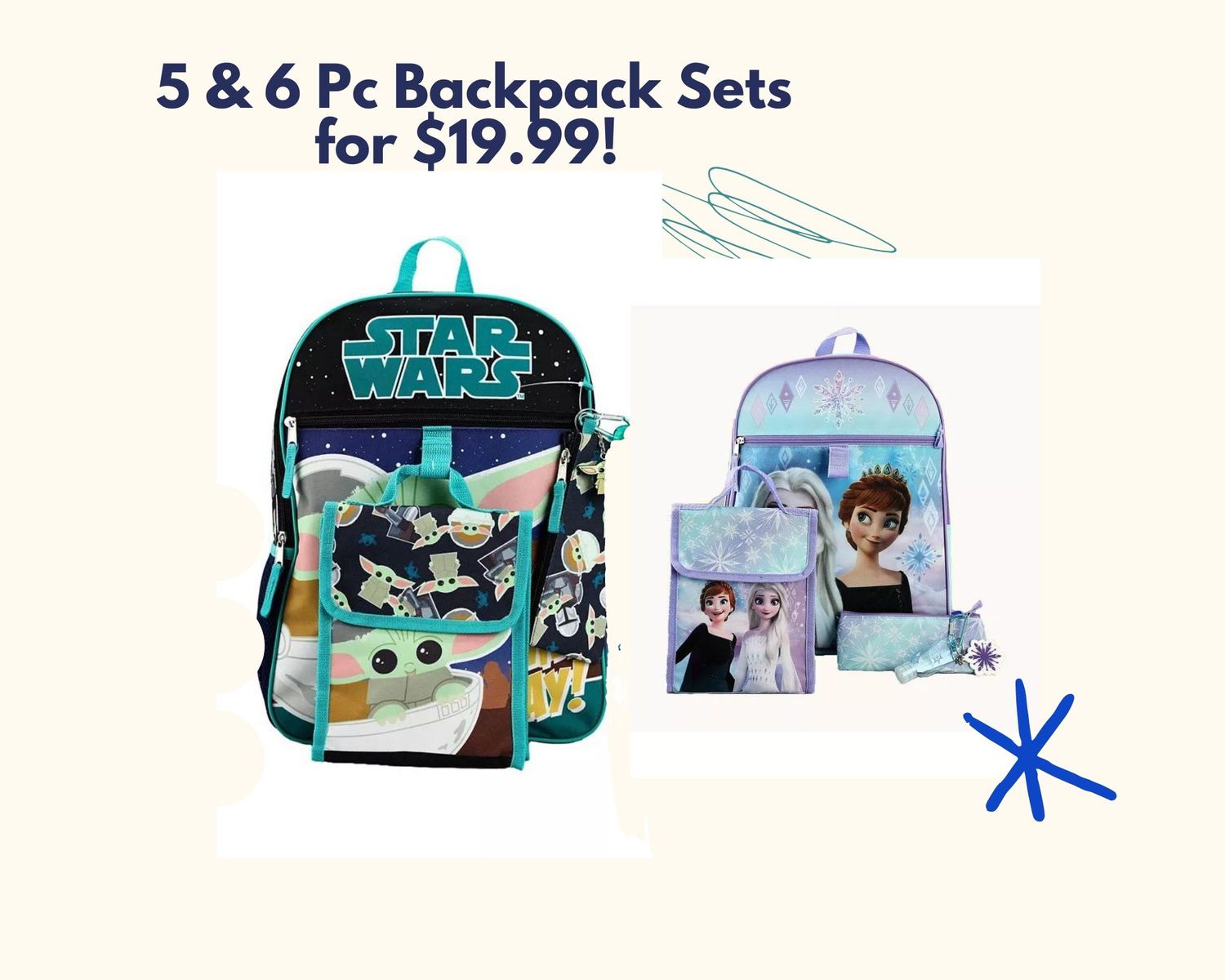 There are some fun name brand backpacks in the sale. But if you are shopping for littles ones, and looking for a great deal on popular character backpacks, ,there are many to choose from on sale right now. Get 5 & 6 piece backpack sets for just $19.99 (include the backpack, lunch bag and other items)!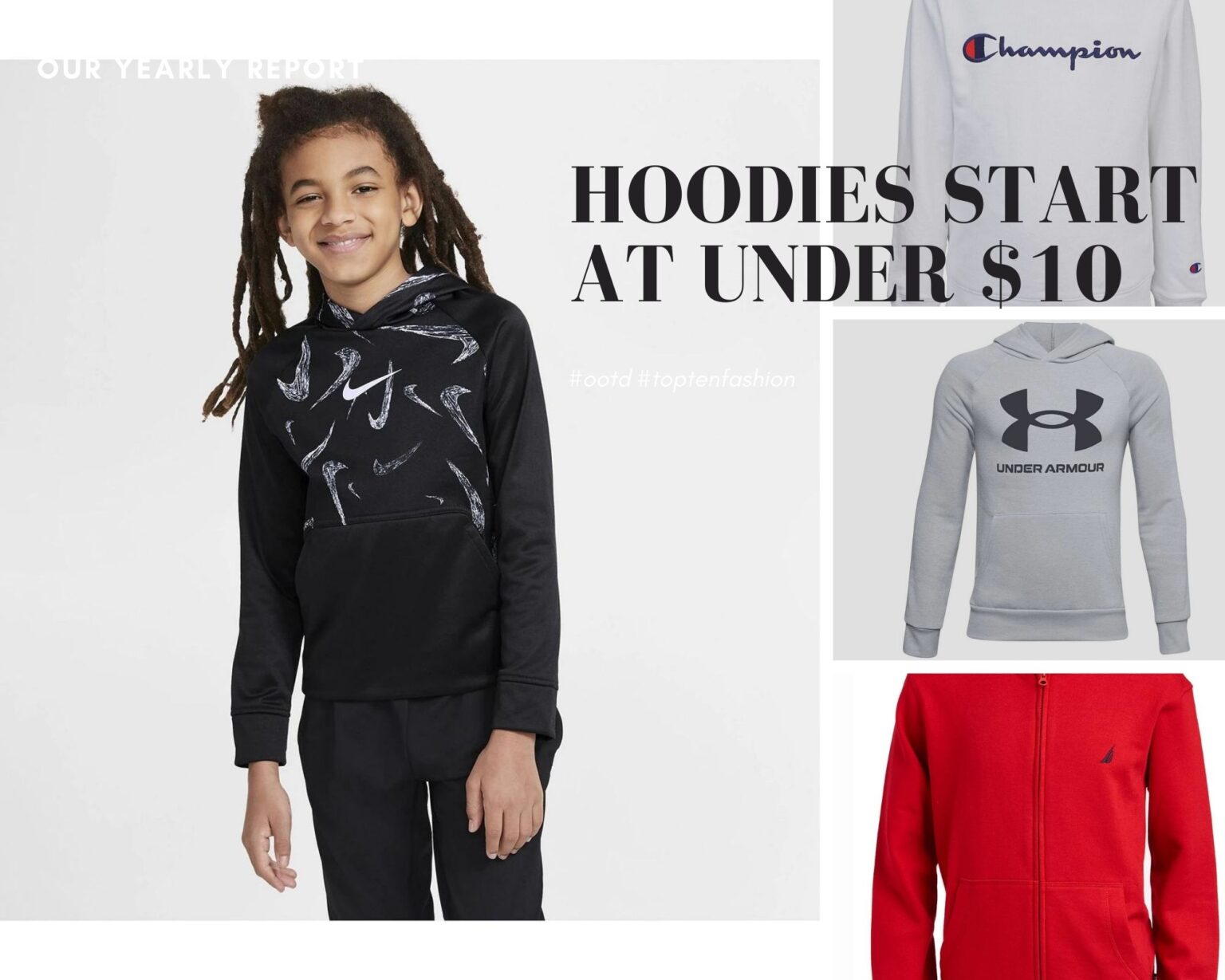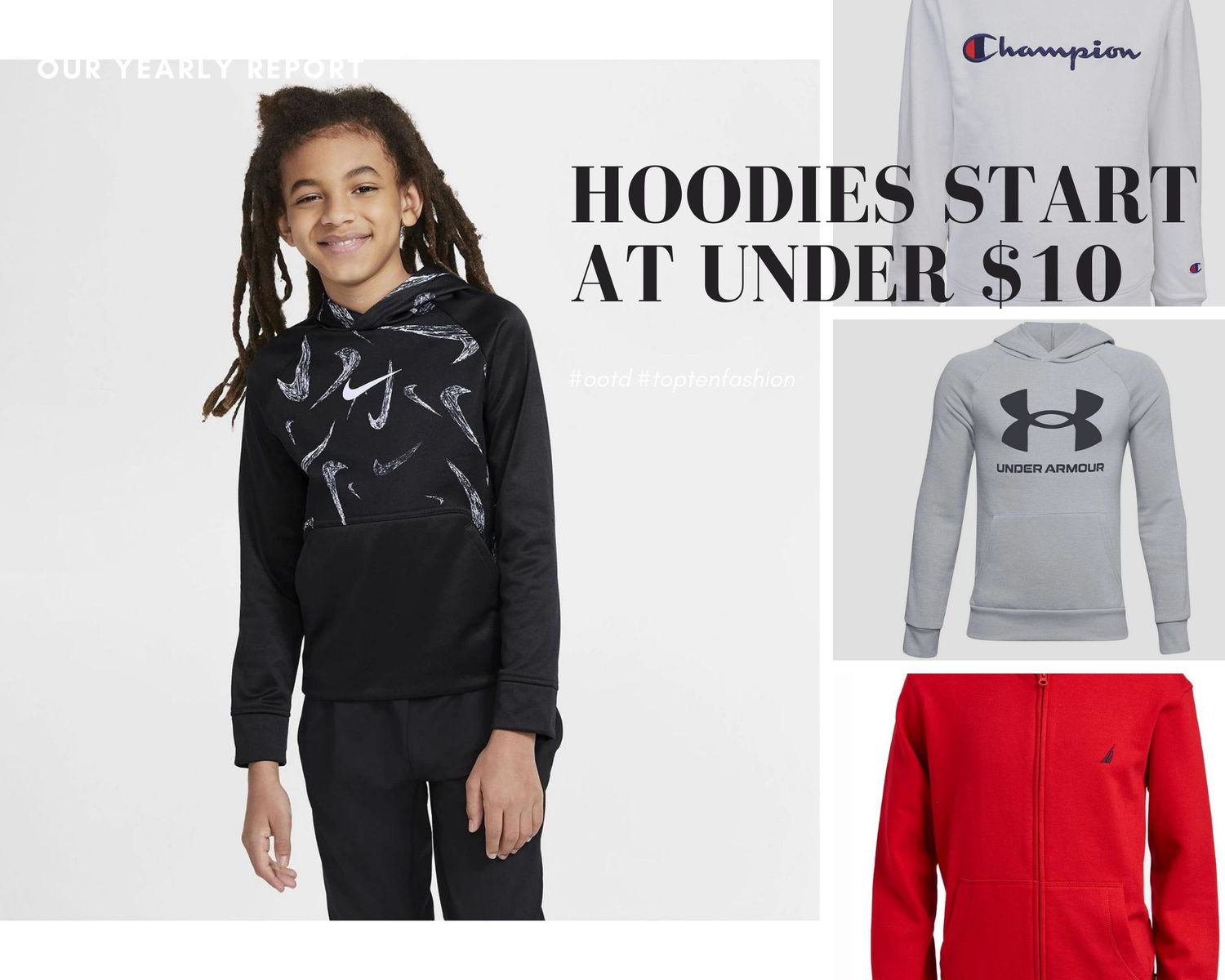 Hoodies are always a hit for both boys and girls, and perfect for fall wear as we move from summer to back to school time. A great hoodie in a brand my kids love is often one of the best ways to keep the kids happy, and my budget happy too. Hoodies for kids starting at under $10 for name brands!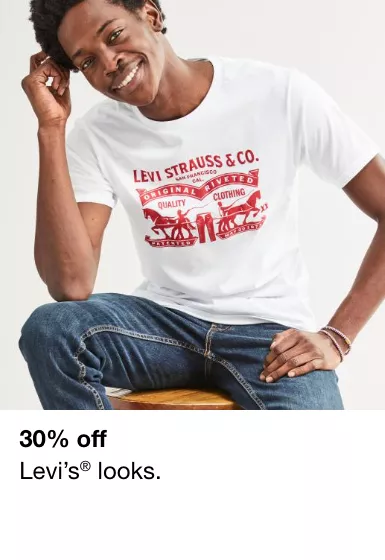 If your kids love Levis, here is a rare sale for this brand. Find all the items in the 30% off Levis Sale going on today too!