Kohl's Black Friday Sale – 3 Black & Decker Kitchen Appliances as low as $1.99 Each after Kohl's Cash & Rebates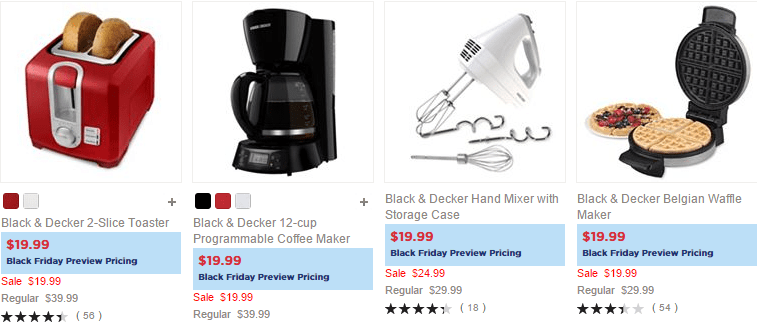 **Update: These sales are now LIVE at midnight pst!!!!
*******************************
Have you checked out the Kohls online Black Friday sales yet? They have gone LIVE with some of their Black Friday deals early, and you can grab many TONIGHT! You can see a big list of the Kohl's Black Friday sales first on our Black Friday page, then start shopping now. Why wait to head to the stores and long lines, when you can get your shopping done now.
Starting now, you can start using these promotions:
$15 in Kohl's cash for every $50 you spend starts on 11/24 , which means it will probably be live for us here on the West Coast at 10pm tonight (11/23)
Use promo code:  THANKS15 to save 15% off your purchases.
Here's a great deal on Black & Decker kitchen appliances right now:
Select Kitchen appliances  – $19.99/ea (Black Friday price) 
Buy 3 for $59.97
Use the coupon code: THANKS15 to get 15% off
Pay $50.97 out of pocket
Submit for (3) $10 Rebates
Get $15 in Kohl's cash ($15 for every $50 you spend)
Final Price: $5.97 total after rebates & Kohl's cash  or $1.99/ea 

(You'll find the rebate forms on each page for the select appliances but only 1 rebate offer per appliance, so you will need to buy 3 different appliances)
Now if you have other shopping to do at Kohl's – you don't need to buy all 3 of these appliances to make this deal work – this is just a deal to make sure you get the Kohl's cash to lower your final out of pocket & take advantage of all 3 refunds.
Here are the select appliances to choose from: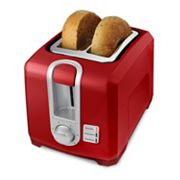 Black & Decker 2-Slice Toaster
Black and Decker 12-cup Programmable Coffee Maker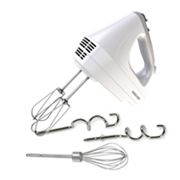 Black and Decker Hand Mixer with Storage Case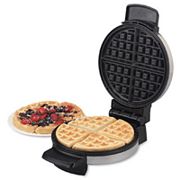 Black and Decker Belgian Waffle Maker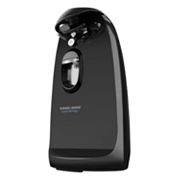 Black and Decker Grand Openings 3-in-1 Electric Can Opener
Black and Decker 16-Cup Rice Cooker