#InspireHisStyle – Use a Hat to Make An Axe Gift Set for Teens + High Value Coupon For Axe!
This post may contain affiliate links and I may be compensated for this post. Please read our disclosure policy here.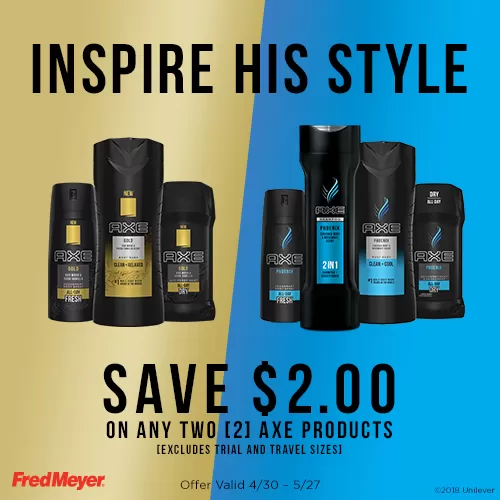 Sponsored post by Mirum. All opinions are my own
#

InspireHisStyle

– Save on Axe Products & Make Your Son or Husband a Great Gift
!
Right now Axe has a couple of digital coupons available that make for some great deals at Fred Meyer stores (or the Kroger store in your area). My son used to love the get Axe Products in gift baskets for Christmas and his birthday, or just because, when he was a teen. One thing I loved to do, when giving him the products, was to put them in a snap back hat (verses a basket or gift bag). This was just a fun way to make the packaging part of the gift, and make it really fun for a teen boy. This sale is a great opportunity to put together one of these "Axe Gifts in a Snap Back Hat" for your favorite guy!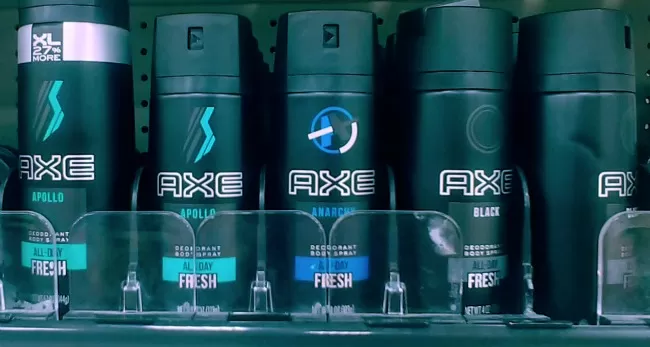 Download your $2 off Coupons to Use at Kroger Stores on Axe Products here.
Right now there is a great deal at Kroger stores (that is QFC and Fred Meyer here in the Northwest) for Axe products! SAVE $2.00 on any TWO (2) Axe products (excludes trial and travel sizes) product at Kroger when you load this coupon to your Kroger Loyalty Card. Simply log in to your Fred Meyer account online, and load it to your card. Then when you use the number or scan your card at checkout the $2/2 will automatically be applied! This coupon offer is valid 4/30 – 5/27.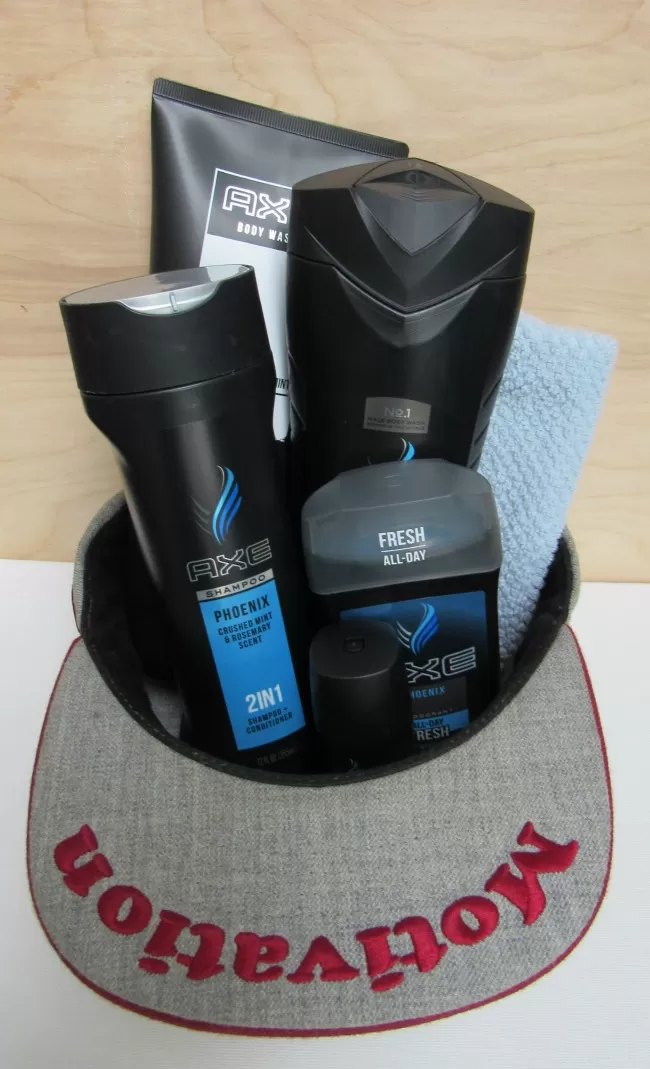 Use a hat to put together a fun Axe gift set for teens!
Here is how we made this fun gift that is great for teen boys, or any young man you are trying to shop for.
Bought Axe Hair Care product (we got a shampoo) – $4.29
Used $2 off digital coupon
= $2.29 after coupon
Bought one Axe Deodorant – $3.99
& one Axe Body Wash – $4.37
Used $2/2 off digital coupon
= $2.99 and $3.37 after coupon
Add in a trial size products so they can try new scents ($2.29 and a wash cloth for $1) and you are set!
We spent about $12, plus the cost of the hat on our gift set using the coupons, and shopping at Fred Meyer, for this gift set.
Find a fun hat that you know your teen, or the man in your life that you are shopping for, will like. You could use a gift basket or bag, but the hat just makes it more fun for the guys.
Flip the hat upside down, and stock it with the Axe Products you got. They will love it. My husband caught me making this set last night, and got excited. He wanted it!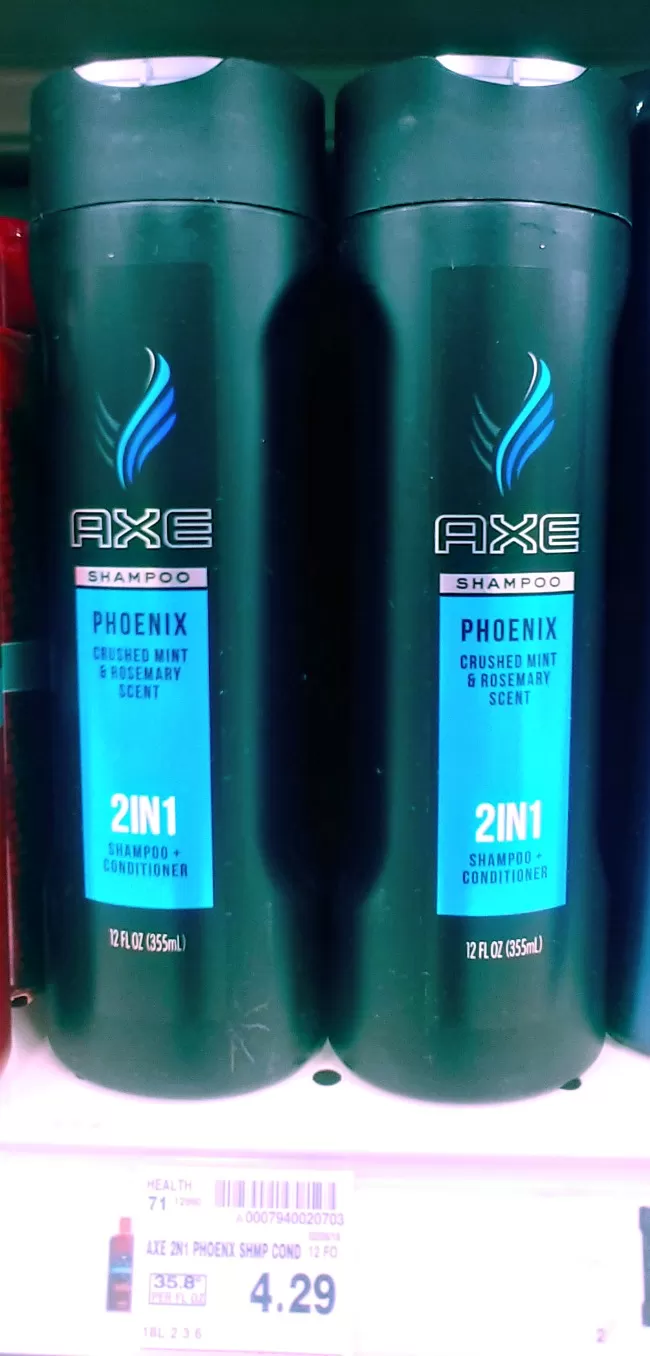 One thing that is fun to do with these Axe gift sets, is to add the scents your son, or guy in your life likes (I would always get my son Apollo), but then add in a new scent they may not have tried before too, just to see how they like it. In this hat gift set, I did the full size items in the favorite scents, then added in the trial sizes for the new scents to try.
This gift was always a hit in my house. Let us know how it works for our son, or the guy you are shopping for!
Here are some ideas of products you can use the $2/2 off coupon on, and  include in your gift set:
These are two of the scents my husband said he likes. Let us know what the guys in your life like best.
New Axe Gold: 

 

Body Wash

 

Antiperspirant

 

Body Spray

 
Axe Phoenix: 

 

2-in-1 Shampoo + Conditioner

 

Body Wash

 

Antiperspirant Deodorant

 

Body Spray 

 
Fathers Day is not too far off as well. You might want to stock up on some of these items, and start looking for dads favorite hat, to make him one too!