Groupon Coupon – $5 off $20 Purchase
This post may contain affiliate links and I may be compensated for this post. Please read our disclosure policy here.

Groupon Coupon – $5 off $20 Purchase
Groupon has a rare coupon code available from now through November 24, 2013. Get $5 off your purchase of $20 or more at Groupon.com.  There is a limit of 1 use per customer, so you can only use this coupon code one time.  It's also not valid on purchases of Groupon gift cards and no cash back.
This Groupon coupon code is different from others in that this is a 2 part-code and has a few steps that you will need to take to get this $5 off $20 discount.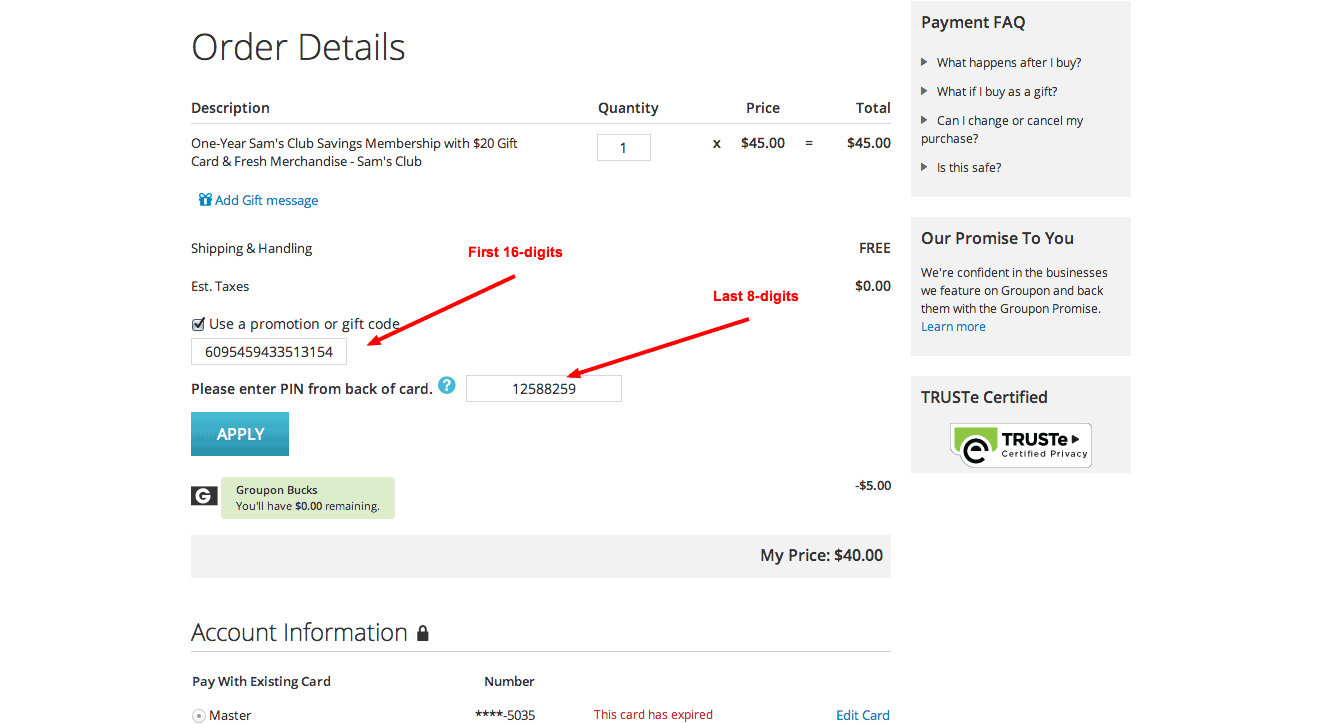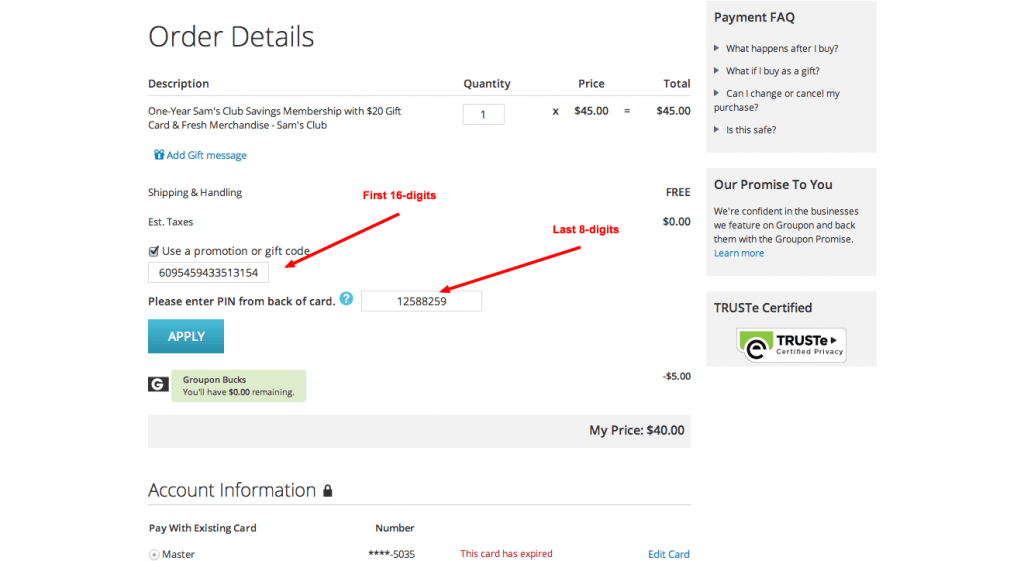 Head to Savings.com to get your Groupon coupon code (a pop-up box will come up which will have your coupon code so make sure pop-up blockers are off).
Head to Groupon.com and find the deal you're interested in.  At checkout, enter the first portion of the code into the "promotion code" field at checkout and hit "apply"
Then enter the second portion into the "pin" field.
When you first look at the code, it will look like a long string of numbers. However, if you look very carefully, there is a space between the numbers (16 numbers, space and then 8 numbers – those are 2 separate codes).
Here are a few deals to checkout with this coupon code::
Sams Club Membership Deals – Membership + $20 Gift Card + FREE food vouchers = $45 on Groupon – $5 off coupon code = $40 for the Sams Club Groupon Deal!
There are only a few hours left for this Sam's Club deal  (this ends at midnight)!! 
Harlem Globetrotters Deal – Discount tickets for Comcast Arena, ShoWare Center, and Yakima Valley for WA folks.  Priced at $33 & up – $5 off coupon code = $28 & up