Frugal Rainy Day Activity – Alphabet Scavenger Hunt
This post may contain affiliate links and I may be compensated for this post. Please read our disclosure policy here.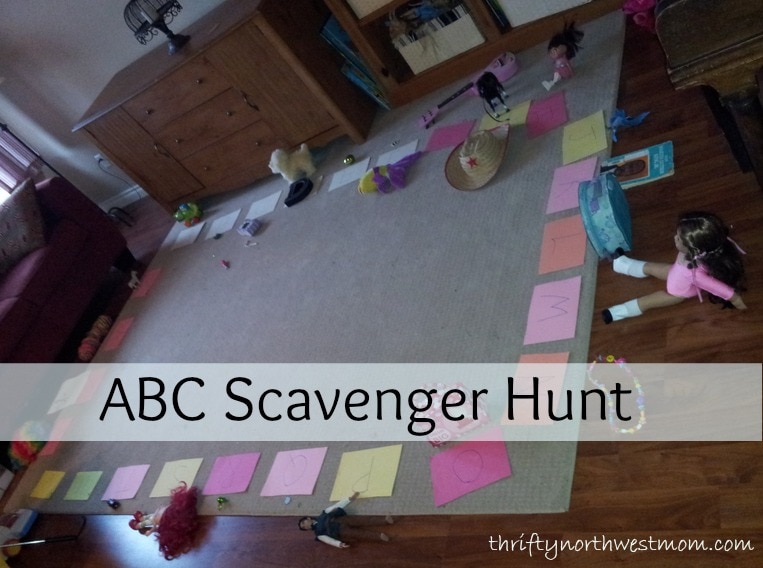 This winter has been fairly mild around the Pacific Northwest, but we're finally here with several days of rain & already my girls have been feeling antsy.  I am always looking for ideas of how to keep them entertained & having fun while cooped up inside the house, so I was so excited when I saw a friend of mine share on Facebook about doing this project with her girls.  So, we decided to give it a try and my girls had so much fun with this Alphabet Scavenger Hunt.
The best part is that it's totally free – you just use supplies from around your house and it takes just a few minutes to set up the game. I love super -simple yet fun learning activities to keep my kids engaged, especially when they're going stir-crazy from being indoors on rainy days.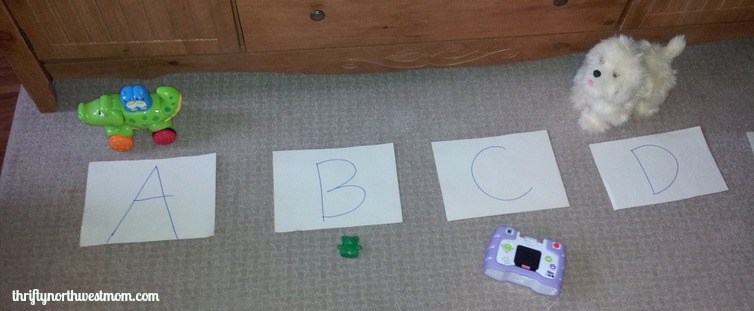 Alphabet Scavenger Hunt:
Grab 26 pieces of paper (you could just use scrap pieces of paper & write on the back to be really frugal) – I cut 13 pieces of construction paper in half. Write each letter of the alphabet on the paper.
Have your child(ren) spread out all the letters around a table, room, etc.
Then, they're off to find objects around the house which start with each letter. For your older kids, you could make it a bit harder & have them  just choose toys or food items, etc.  Or maybe set a timer and see how many objects they can find for the scavenger hunt with a timed hunt.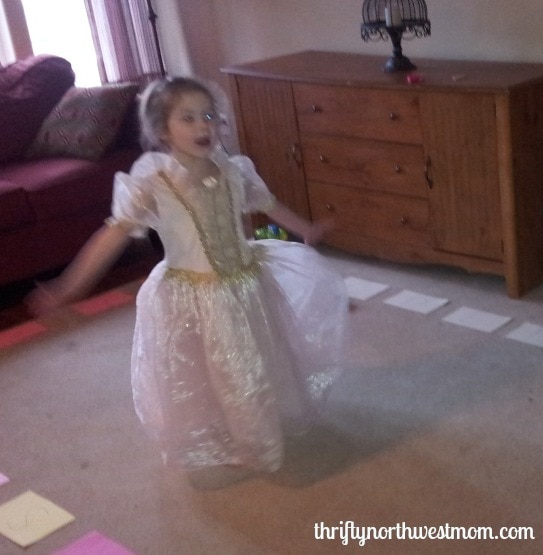 Of course everything is much more fun in princess attire! (Sorry for the blurriness – this girl just never stops going & going for me to take a picture)
As we were doing the activity, it provided great pre-literacy opportunities for both my girls – it was good reinforcement for my little gal to work on letter recognition and sound recognition (what sound does "B" make", what sounds can the letter "C" make – since that's a tricky one for them to learn).  My older daughter was able to practice teaching her sister about these concepts, too.  Even better when your kids (or maybe friends over for a playdate) can work as a team – my 1st grader was helping her sister figure out which letter each object started with during the game. As a former educator, I can tell you, the more opportunities you can do at home to practice these important pre-literacy skills, but in a fun game type of format, will really benefit your child when they go to school.  The most important thing is to make learning fun for them so they enjoy it!
 More Alphabet Scavenger Hunt Options:
I thought I'd check and see if I could find any other fun Alphabet Scavenger Hunt options on Pinterest & founds some more fun options that I thought I'd share. If you're not following us yet, make sure to follow me (Jen) on Pinterest and follow Sia on Pinterest to see what fun finds we come up with.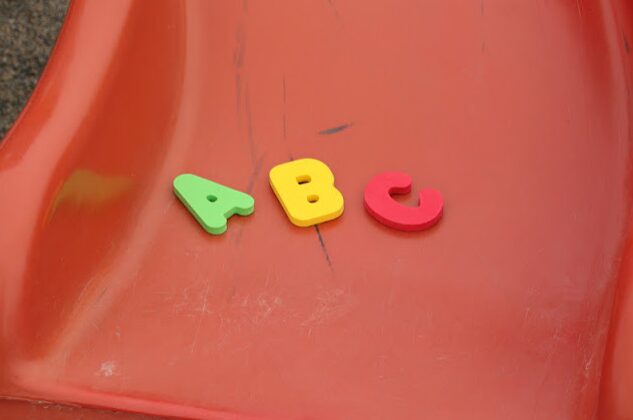 Outside ABC Hunt – Here's a different twist on the idea from Rockies Family Adventures – you can take alphabet letters (they used bath letters in this case which you could find for just a couple bucks) and hid them around a playground for the child to find & then say the name.  This would be fun to do inside or outside to increase your child's letter recognition.
Or you could create a map to help them find the letters so your children get to learn to use a map for navigation while also searching for the letters of the alphabet (or their own name) – check out how the Rub Some Dirt Blog did this for her two kids.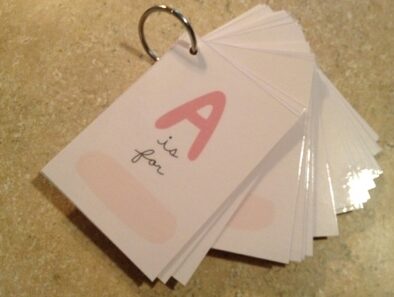 Shopping ABC Scavenger Hunt – Sherbert's Cafe has the great idea to make index cards with the ABC letters & put them together laminated in a ring. You can then take these with you wherever you go with a dry erase marker. Older kids can write down the items they find for each letter when you are out shopping at the grocery store (or on any trip for that matter). Love this unique idea for increasing literacy & great way to keep the kids involved at the grocery store, so you can stay focused on your coupon shopping!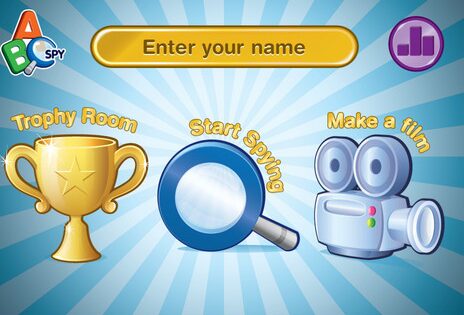 ABC Spy – Here's a fun idea – you can buy the ABC Spy app for your iPhone for $.99 & then your child can find items for an ABC hunt & take a picture each time they find a picture for their letter. The app will then put together all the pictures into a movie for them to watch of all the items they found. This could be fun on a trip – to find unique items for each letter of the alphabet.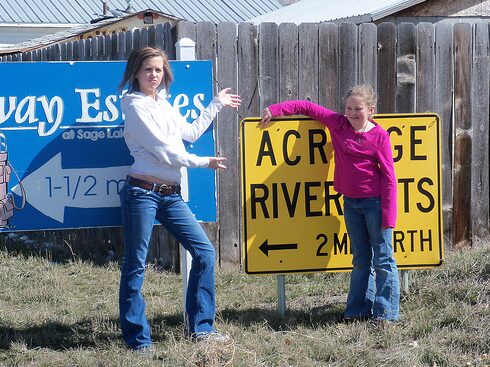 Now you don't need to have a special app to do a ABC photo scavenger hunt.  You could also give your child a cheap disposable camera (or if they have a camera of their own) and they can take pictures with their camera. Get the pictures printed and buy a cheap little photo book for a dollar or so at the dollar store or a cheap photo album and then they can put together the pictures into their own ABC photo album or scrapbook.  Check out what Janna did with her kids – they hopped in the car & drove around town finding items to take pictures of for their ABC Scavenger Hunt. Such a fun idea  and it would be even cooler if you did this on a trip to remind you of the fun places you travelled to on your trip.
Have you done any fun Alphabet Scavenger Hunts before – have any fun, unique twists for us? 
What is your favorite rainy day activity to do with your kids?