FREE eBooks Online for Amazon Prime Members!
Here is a super deal if you are looking for free ebooks online. Amazon Prime members can get one free Kindle ebooks this month, on the Amazon First Reads page here. If you are a Prime member the books listed should show as free (they will show up as $1.99 each if you are not logged into your Prime account).
There are eight titles to choose from this month, valued at $4.99 each – and Prime members will get one of them for FREE. If you're not an Amazon Prime member, you can get one of these ebooks for just $1.99.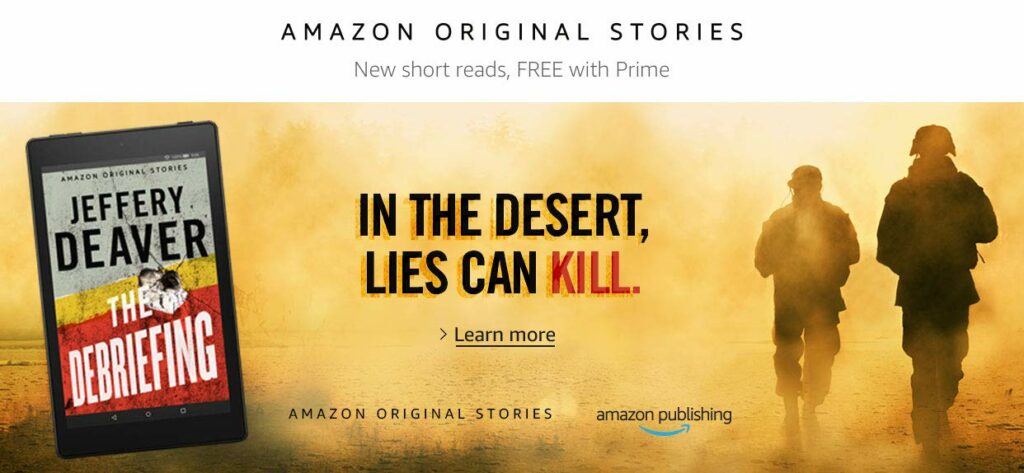 Prime members can also read the Amazon Original Series ebooks for free here too!
Although they are Kindle ebooks, you do not need a Kindle to read them on. I love that you can read on any device at any time as long as you have the Kindle app downloaded on your device that you want to read on (smart phones, laptops, tablets etc).
The way this free ebooks offer works:
Head to the Amazon First Reads page here
Make sure you signed into your Amazon Prime account, so that the books show up as free
Select two books for January
You can also purchase select print editions of these books for 50% off.
If you are already a Kindle Unlimited member, you can check these books out for free next month too.