DIY Christmas Cards – Ideas to Inspire You! Plus Fun Ways to Display Your Cards!
This post may contain affiliate links and I may be compensated for this post. Please read our disclosure policy here.
Lots of ideas for DIY Christmas Cards to make for everyone on your list!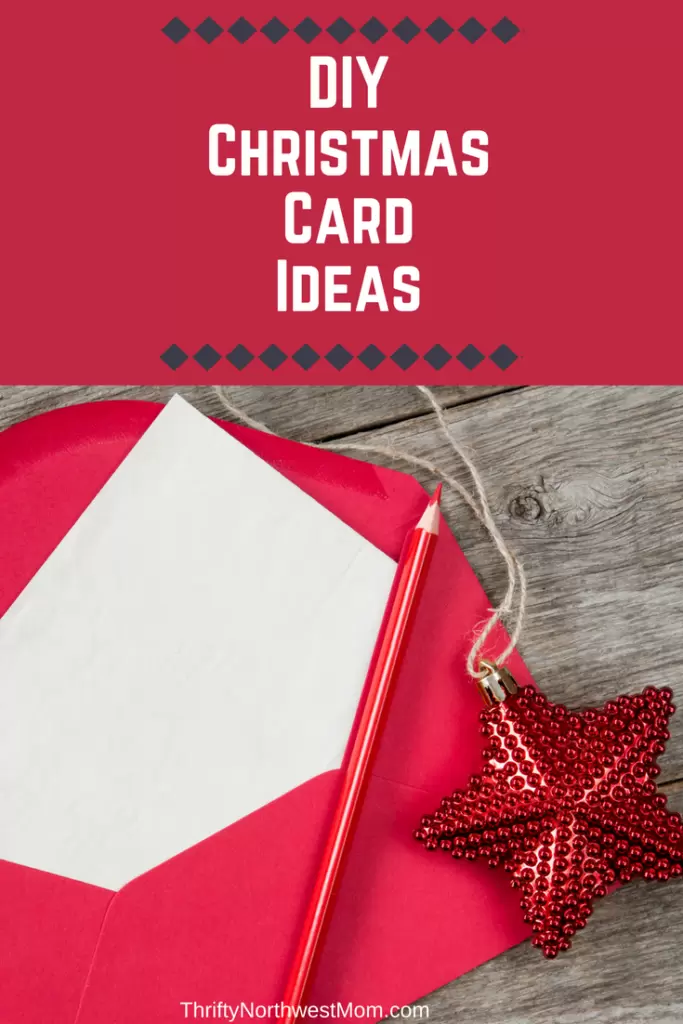 DIY Christmas Cards – Ideas to Inspire You! Plus Fun Ways to Display Your Cards!
If you love to get crafty & do something different from the standard Christmas cards or photo cards, we've put together a list of DIY Christmas Cards, with ideas to get you thinking of something out of the norm that your family & friends will love to receive in the mail. It can be something as using washi tape, too, so you don't have to be very skilled with paper crafts.
We've also included some fun ways to display your Christmas cards as well.
DIY Christmas Cards: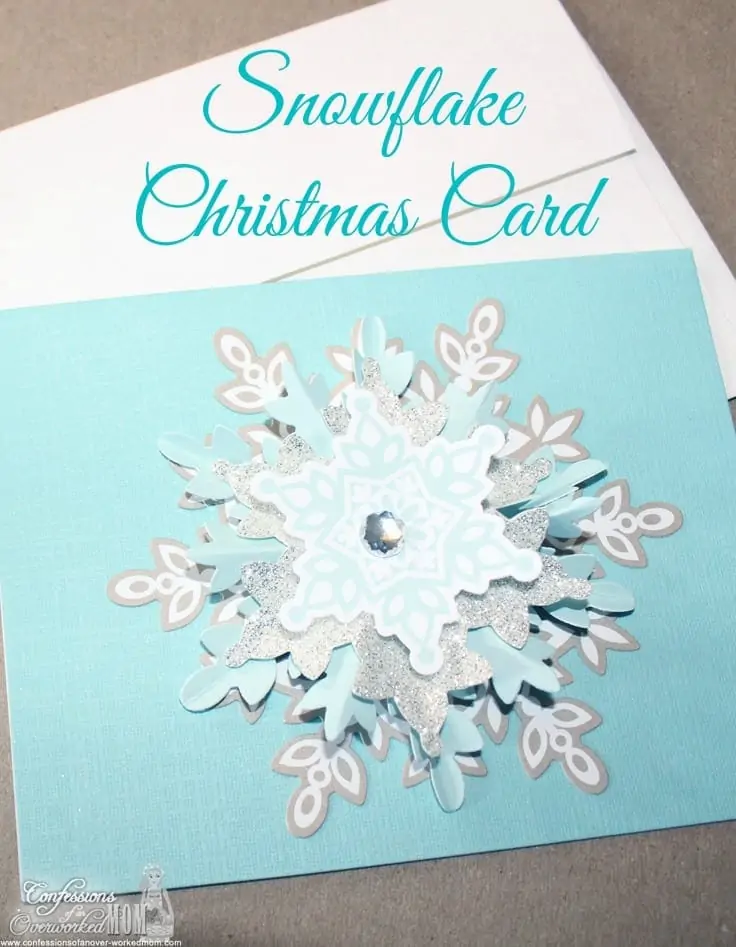 Special Snowflake Christmas Cards from Confessions of an Over Worked Mom
This one is nice for a general holiday card as it can say Merry Christmas, Happy New Year etc. Plus it would be perfect for all ages as well. It is a fun one to make ahead of time for any last minute cards you want to give out too.
Cricut Snowman Card from PS I Love You Crafts
This snowman Christmas card is so fun for families and kids. Who does not love a cute snowman, let alone a snowman family! And it is 3-d!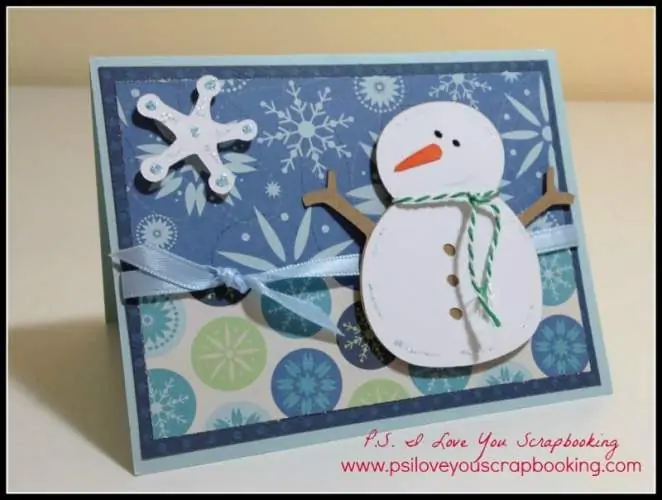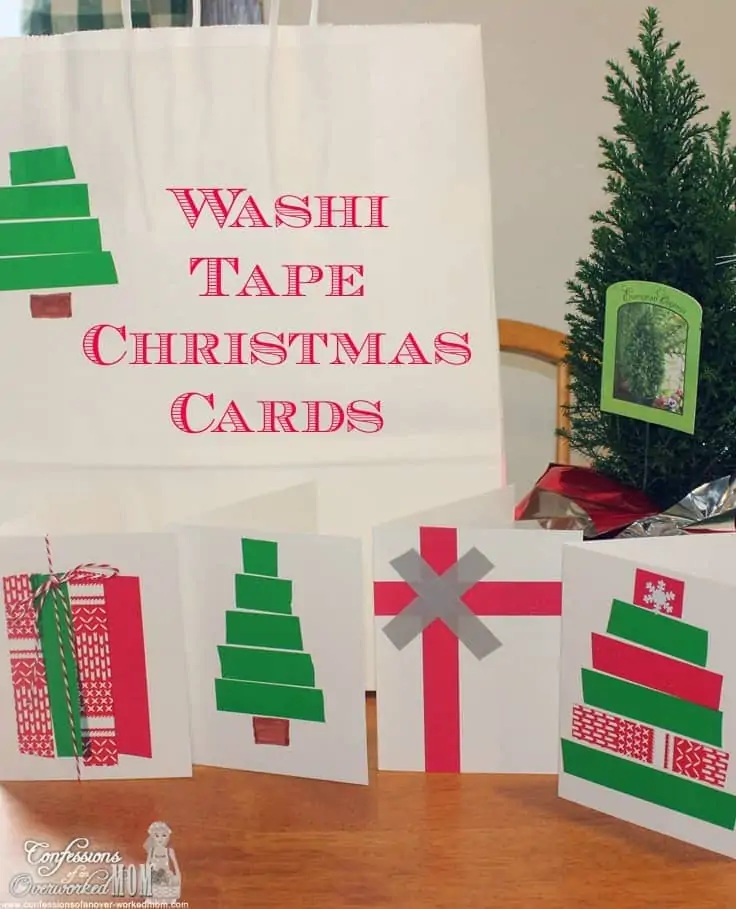 Washi Tape Christmas Cards from Confessions of an Over Worked Mom
This is the perfect card to have your kids make (and it is fun for adults too). Plus, since you are using Washi Tape to decorate them, they are about the easiest (and least messy) cards you can make too! Get creative with these ones.
Rustic Handmade Christmas Card from The Inspiration Vault
This one truly is a classic handmade card. There are no special items you need, simply cardstock, scissors and something to write with!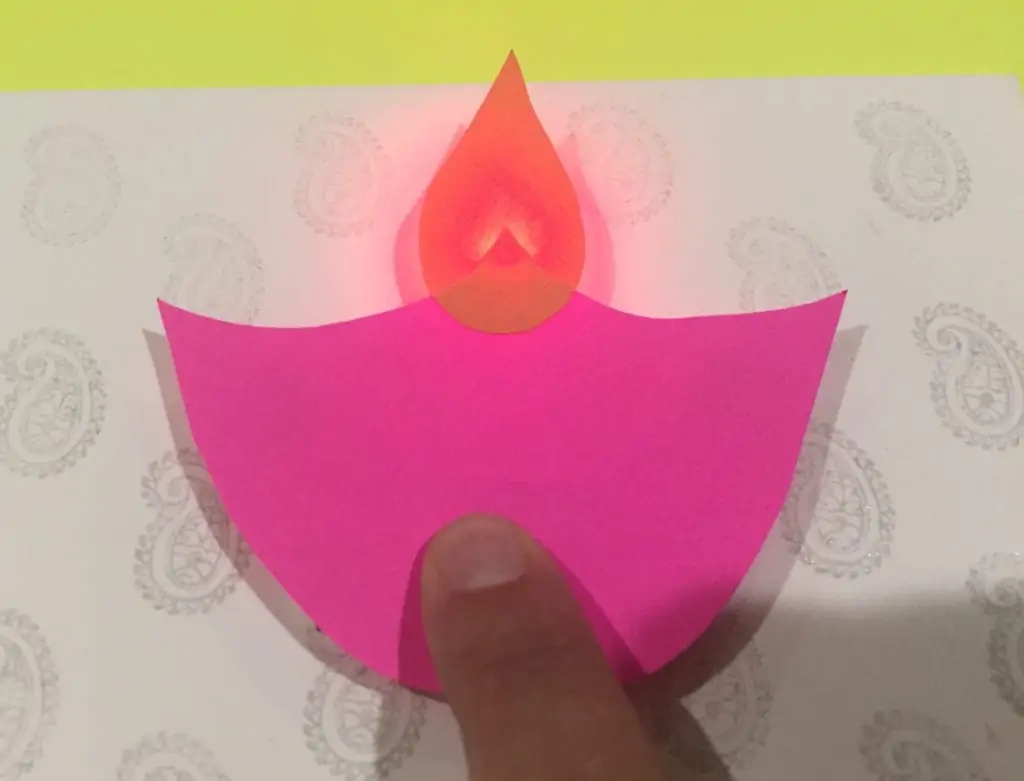 Light Up Greeting Card  from My World Their Way
Kids will love this one, as it actually lights up! It really is more like a DIY Stem project too, as they will learn something when making this one.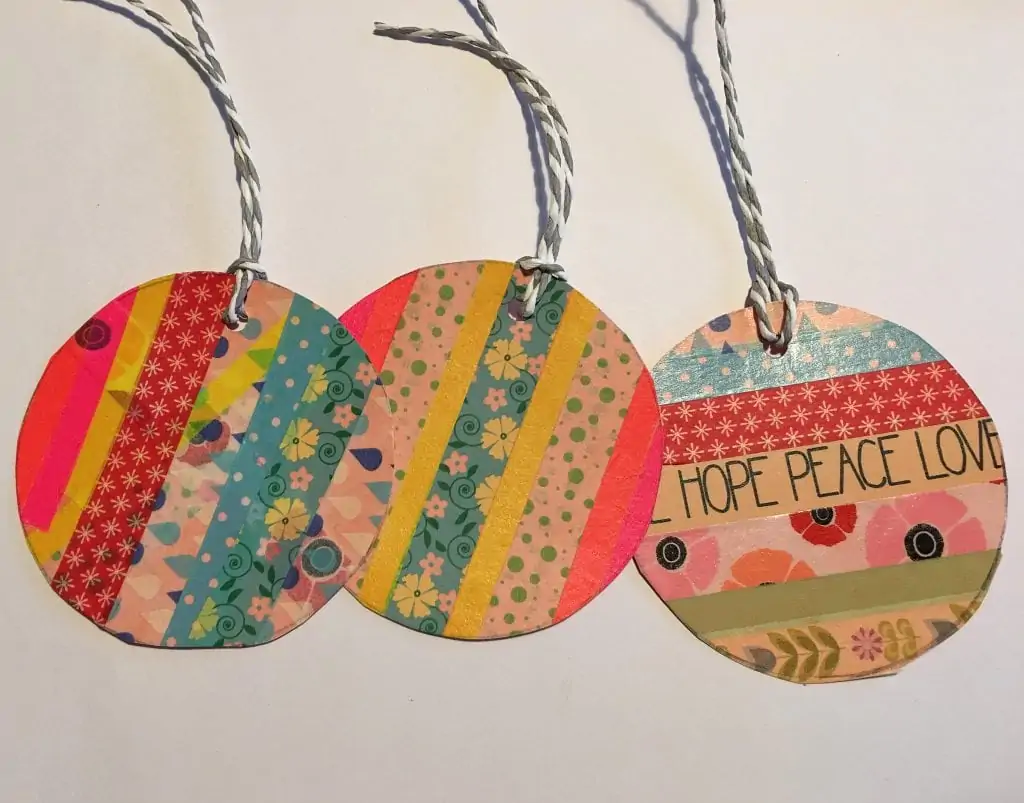 Washi Tape Baubles from Gingerbread House
Here is another simple, yet fun idea, on how to make cards using Washi Tape (I love this stuff)!
Gingerbread Man Cricut Card for Christmas from PS I Love You Crafts
This one was made from a Cricut cutout, but if you have a Gingerbread man cookie cutter you could also use that to trace the shape on a piece of paper and cut out from that as well.
Ways To Display your DIY Christmas Cards: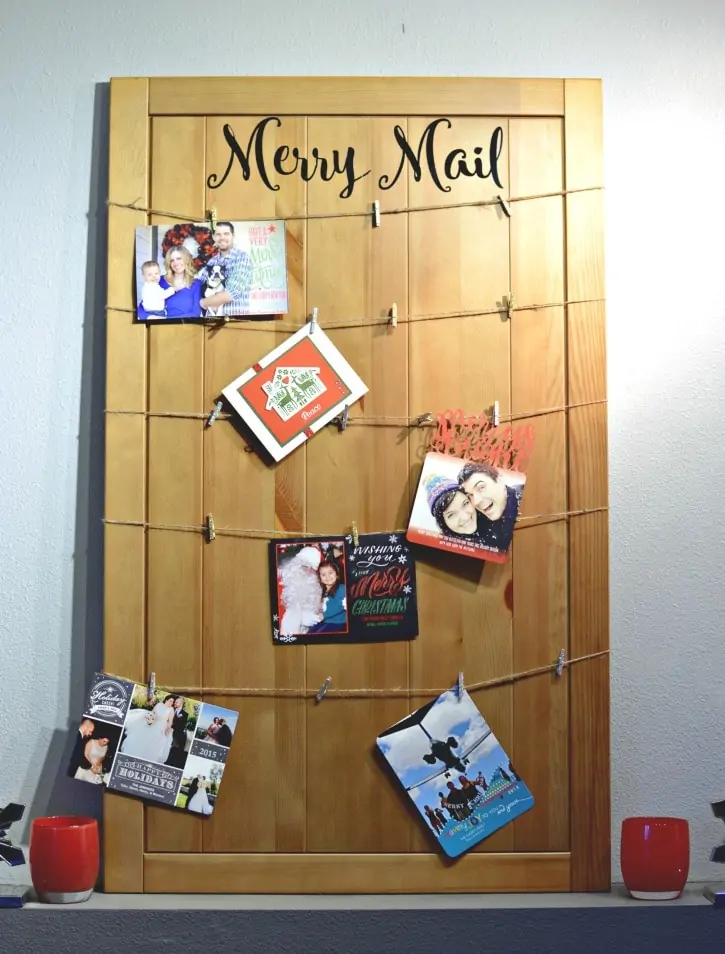 DIY Upcycled Christmas Card Display from Simply Darling
You can upcycle a small door, or really any piece of wood that you have that works in size.
Greeting Card Garland from Mission to Save
This is a simple idea to use your Christmas cards to decorate windows or mantles.
Repurposed Card Holder from Dukes & Duchesses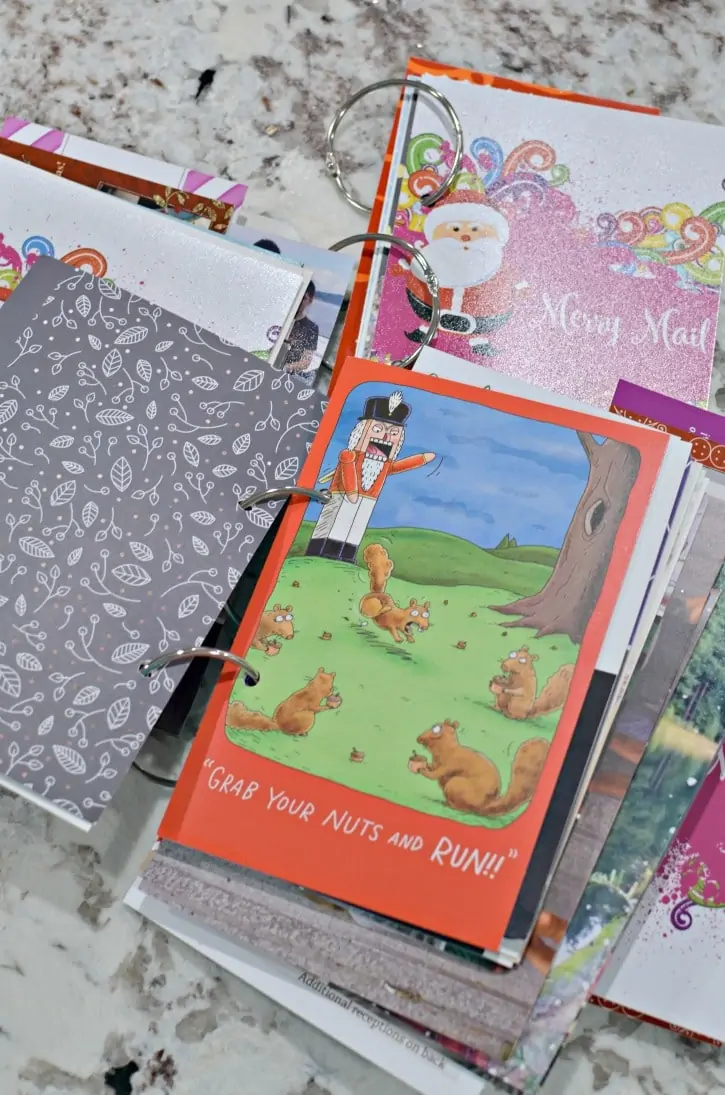 Saving Christmas Card Idea from Simply Darling
I love this idea as I can pull it out each year to look back on.
Picture Perfect Card Display from Mission to Save
Use a frame for a cute decor idea displaying your cards/
Check out more Christmas Ideas:
Check out all of our activities for Christmas here on our 25 Days of Christmas activity ideas.
25 Days of Christmas – Christmas Countdown with Advent Calendar Ideas + Free Printable for Advent Calendar Numbers
25 Days of Christmas Activities – A list of activities to countdown to Christmas every day in December + Free Printables for Planning with Lists of Activities & Blank Lists to Plan
25 Days of Christmas Countdown with Books – Read a different book every day in December leading up to Christmas + Free printables with book ideas
Easy Christmas Silhouette Craft – a fun & simple craft project to do as a family
Christmas Tree Cones – a fun Christmas activity to do with kids or the whole family