Disney Frozen Musical in Seattle Tickets – Discount Tickets Available Through Friday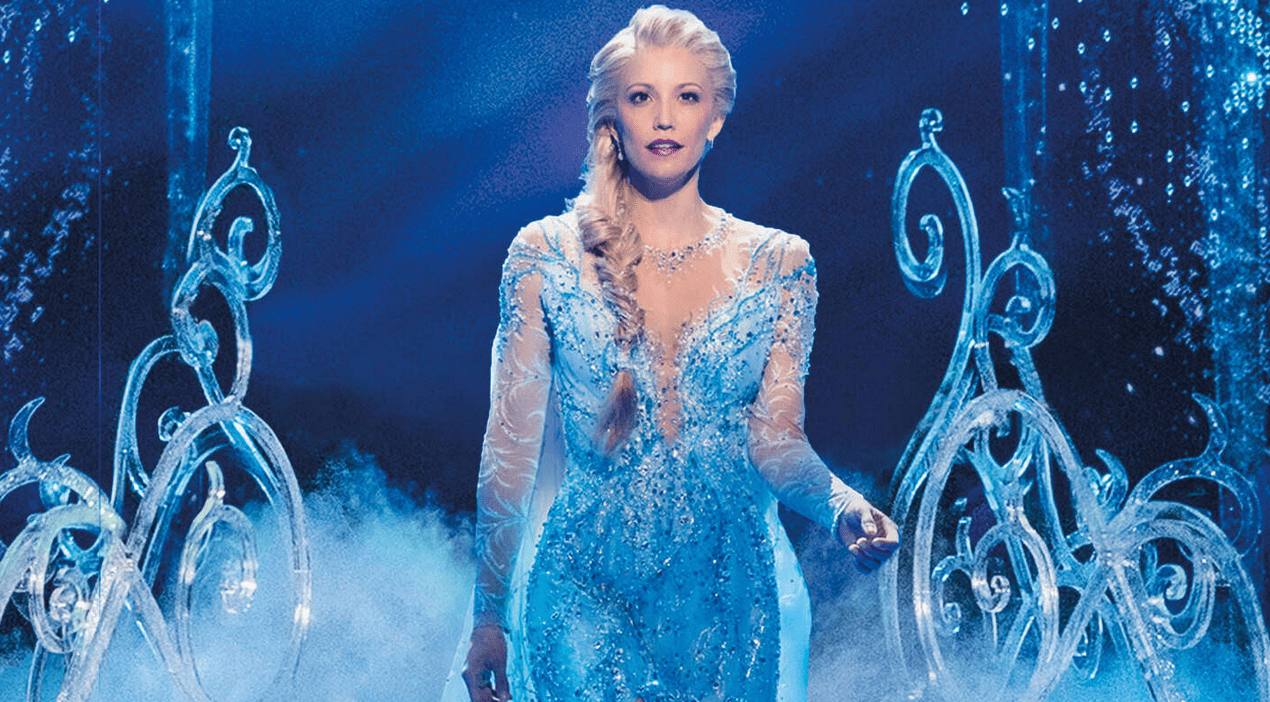 Disney Frozen Musical in Seattle Tickets
** Update – the discount tickets are only available through this coming Friday at this point. Grab them now if interested**
Goldstar.com is offering discount tickets for the new Disney Frozen Musical coming to Seattle this February & early March, 2020. This is a new production on their North American tour from Broadway. With the popularity from the Frozen 2 movie right now, I'm sure this will be something that your kids would love to see right now. {They do say that this show is most appropriate for kids ages 6 & up.}
The discount tickets are not currently that much of a discount, but we'll take any discount we can find as these tickets can get pricey. The tickets range in price from $64.25 – $83.25 (reg $69 – $89) + fees.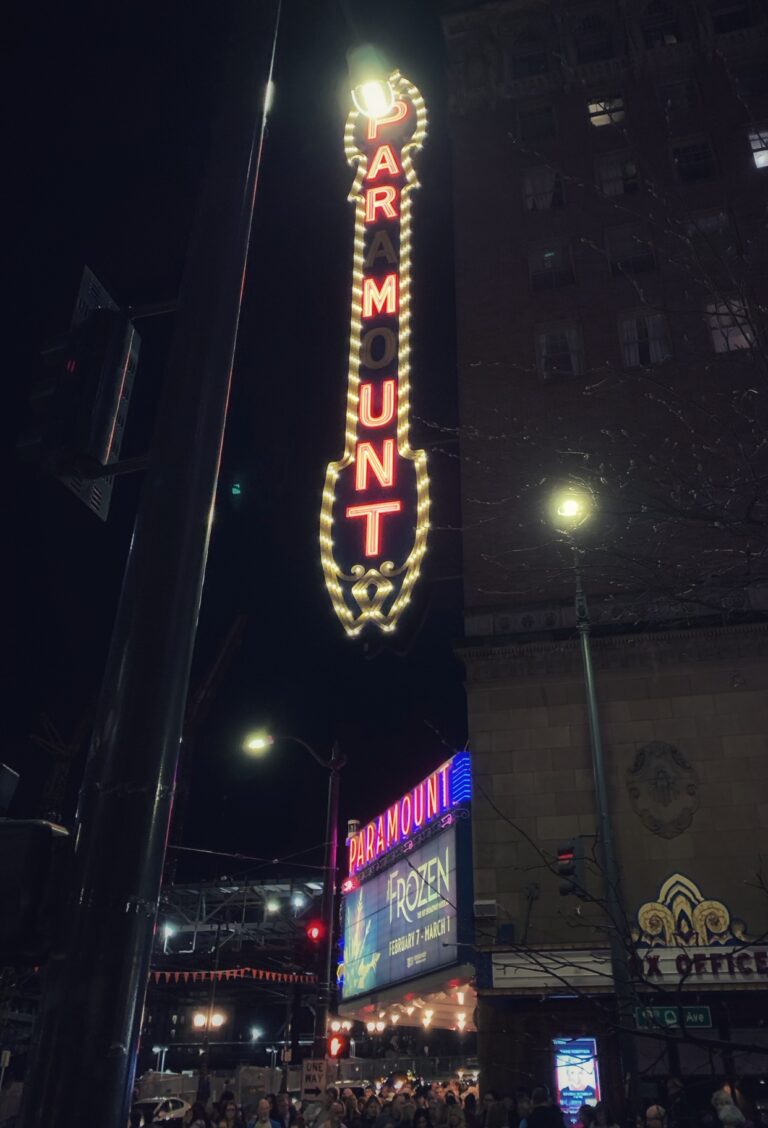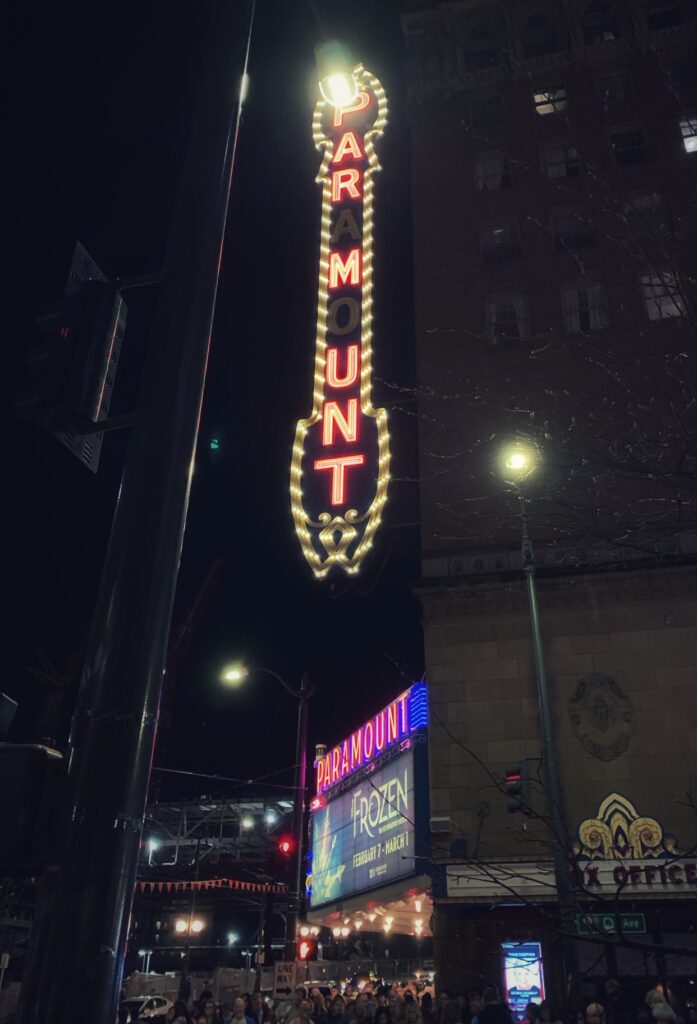 This show is currently at the Paramount Theater in Seattle.
There are a ton of restaurants nearby, but one that I would recommend is the Dough Zone Dumpling House (it is literally across the street). We were there on a Saturday night and it was very busy. I would recommend getting there by 5:30 for an 8pm show. If you like Din Tai Fung, this is a fun alternative (although there is a Din Tai Fung a few blocks away in the Park Place Mall, but it had a wait time of an hour and half when we were there on Saturday night).
If you prefer Italian and locally sourced ingredients, we also loved our meal at the Andare Kitchen and Bar at the Hyatt Regency (just a few blocks over). If you want to turn the show into a fun overnight stay, I recommend staying at the Hyatt Regency Seattle. It is a short walk away, and the hotel is wonderful!
If you are driving down, we parked in the garage next to Game Works, as it was just $8 for the whole evening that we were there. The parking garage next to the Cheesecake Factory is even closer, and was a very popular spot for folks to park (crowded to get back to your car right after show).

There are multiple entrances to the Paramount, so look for the shortest line to get in. You will want to get there around 20 minutes before the show time at least, to easily get settled. There is merchandise to purchase, as well as food and beverage.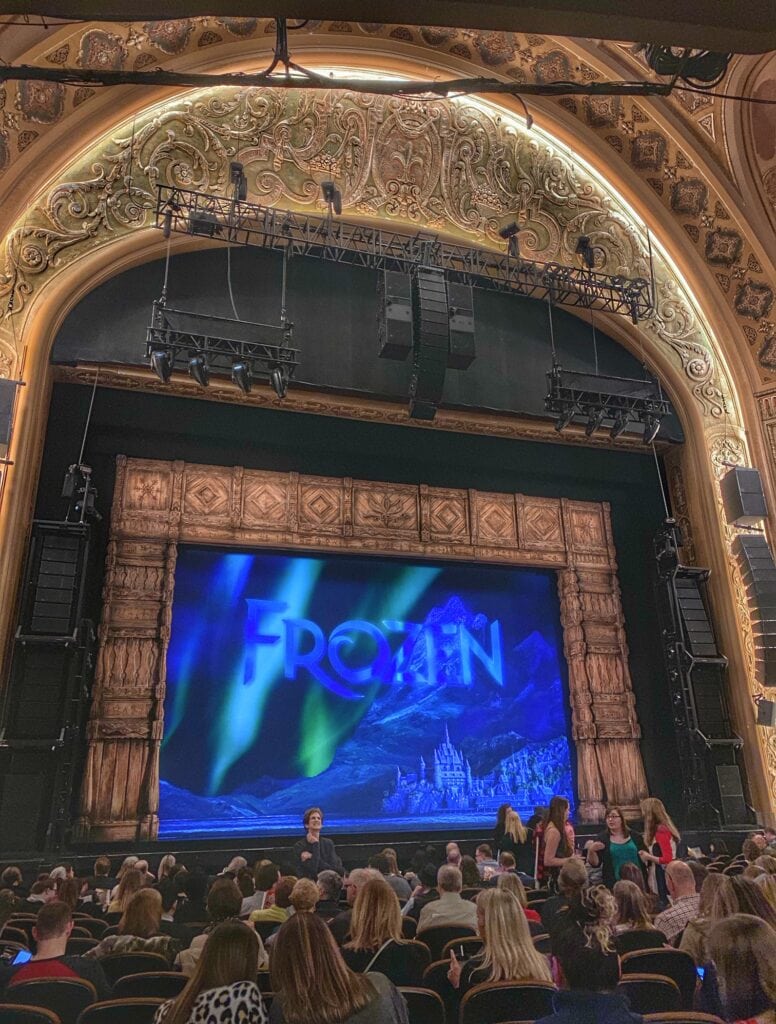 We attended last nights showing, and it was really well done. We were at evening showing, and so there were more adults than kids – but still plenty of young ones there. The adults definitely enjoyed the show at least as much as the kids. Each scene seemed to close out to the audience erupting into applause, and the end of the show ended with a standing ovation from the crowd. During intermission, I eavesdropped a little to hear what others where saying, and I heard season ticket holders talking, saying that they initially thought they might skip this show, but they were so happy they did not – they enjoyed it even more than anticipated!
The Frozen Broadway show was much funnier than the movie in my opinion. There were some scenes that deviated from the movie, but where funny and well done I thought. There were a couple of moments that were more adult themed than I expected for what was a kids movie, but this is the adult version (still nothing that I was too concerned about with my kids who are 11 and 13). I found myself laughing more that the kids at some scenes, and while I loved enjoying this production with my kids, I think I would have enjoyed it as a girls night out too – it was that good.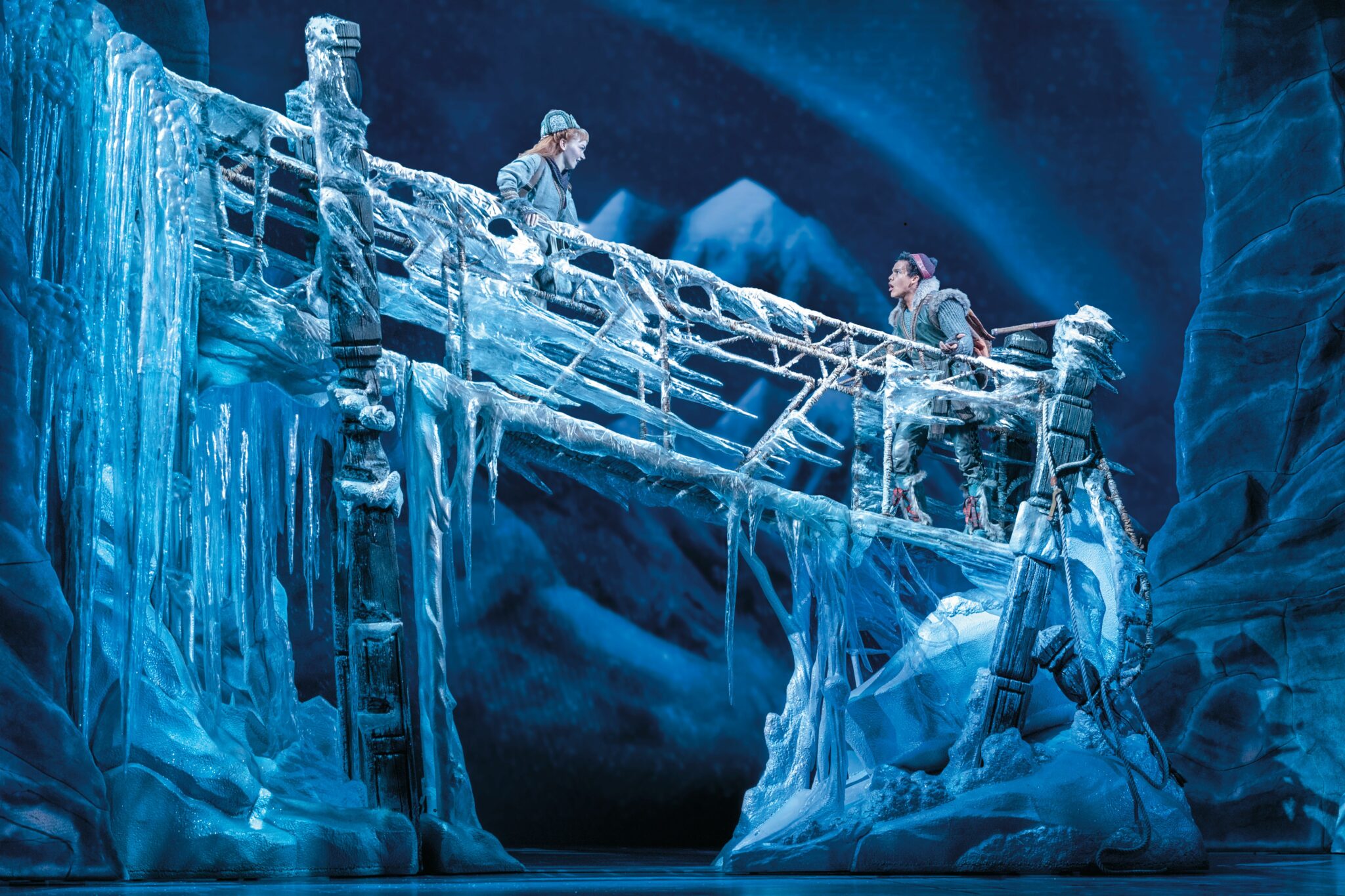 The scenery for the show was gorgeous. Since Frozen was an animated film, I was wondering how they were going to recreate things like the beloved characters like Olaf and Sven, and Elsas ice powers, but they got creative and did this in some fun ways.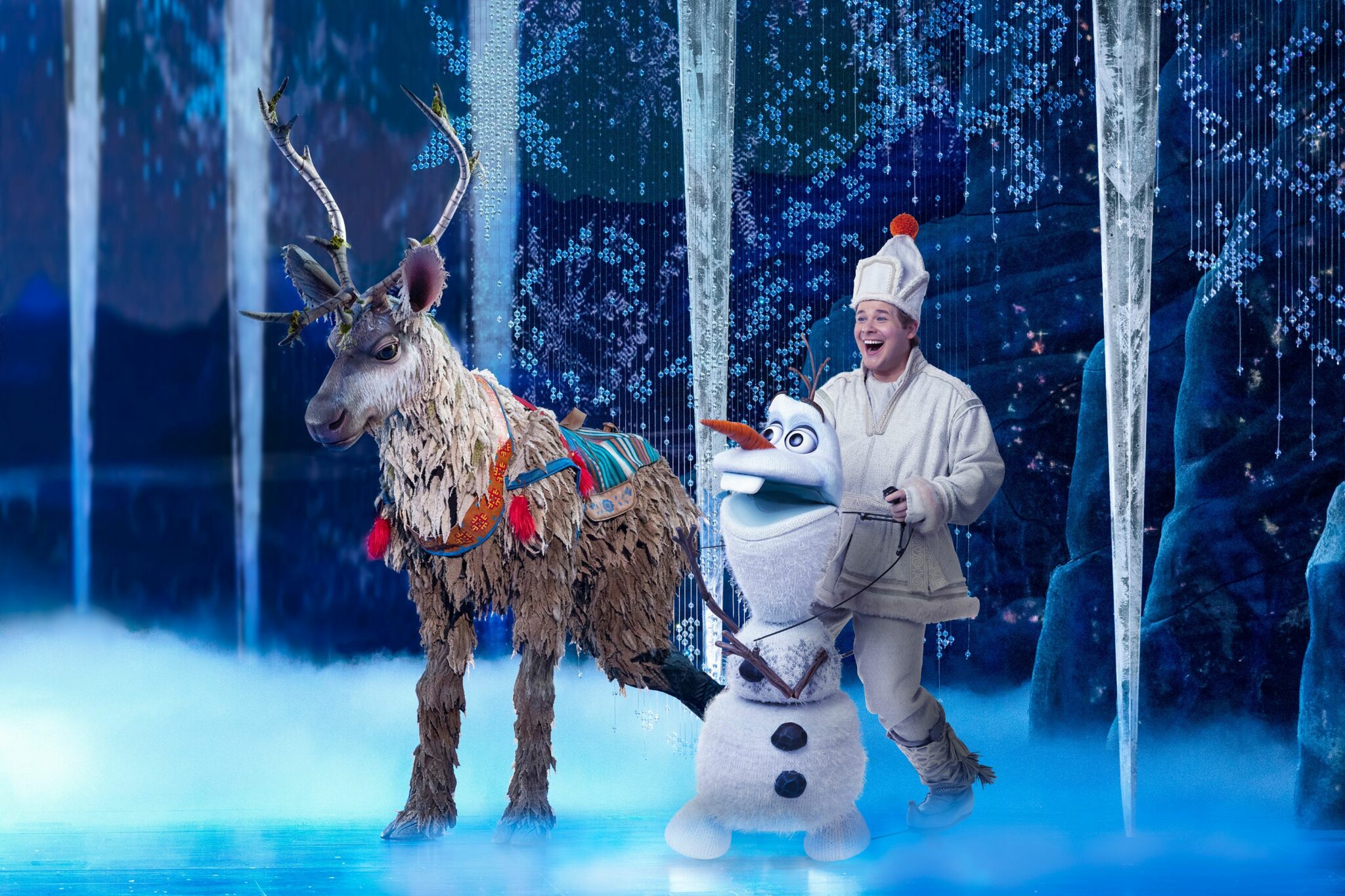 This picture does not do the scenery justice, but it really was wonderful – the costumes too. It is a musical, so there is lots of singing, but it also was done well. If you like the Frozen soundtrack, you will love the show.
Here is the description of the event from the show: 
Critics are calling Disney's Frozen, "A can't miss Broadway event" (NBC), and now it's joining Disney's smash hit musicals The Lion King and Aladdin on tour across North America! Disney's Frozen is an all-new production created for the stage by an award-winning creative team, led by Academy Award® winners Jennifer Lee, Kristen Anderson-Lopez and Robert Lopez, and Tony Award®-winning director Michael Grandage. It features the songs you know and love from the original film plus an expanded score with a dozen new musical numbers. Disney's Frozen is an unforgettable, magical adventure, which Newsday calls, "A serious megahit with amazing special effects, eye-popping costumes, and incredible performances." It's a theatrical experience like no other, so let yourself go.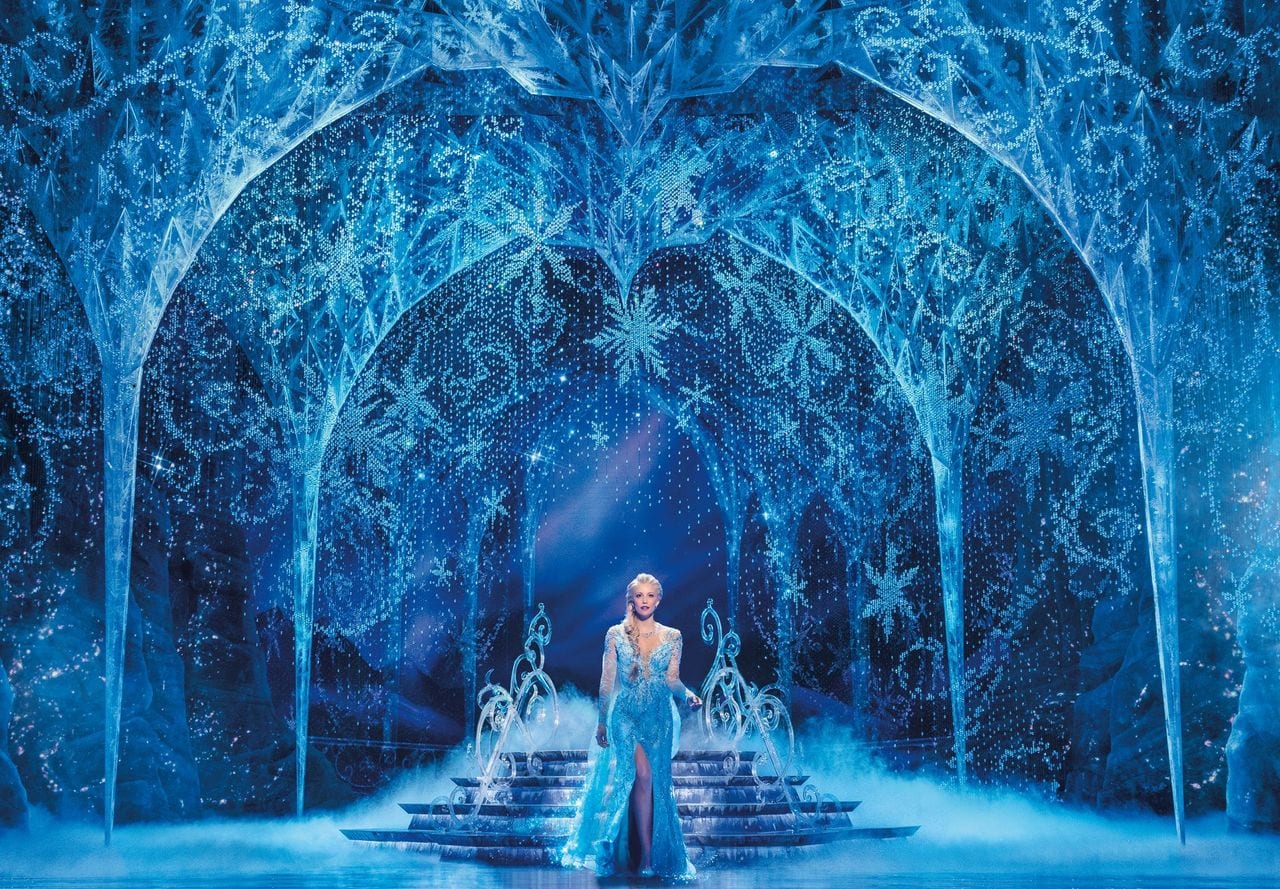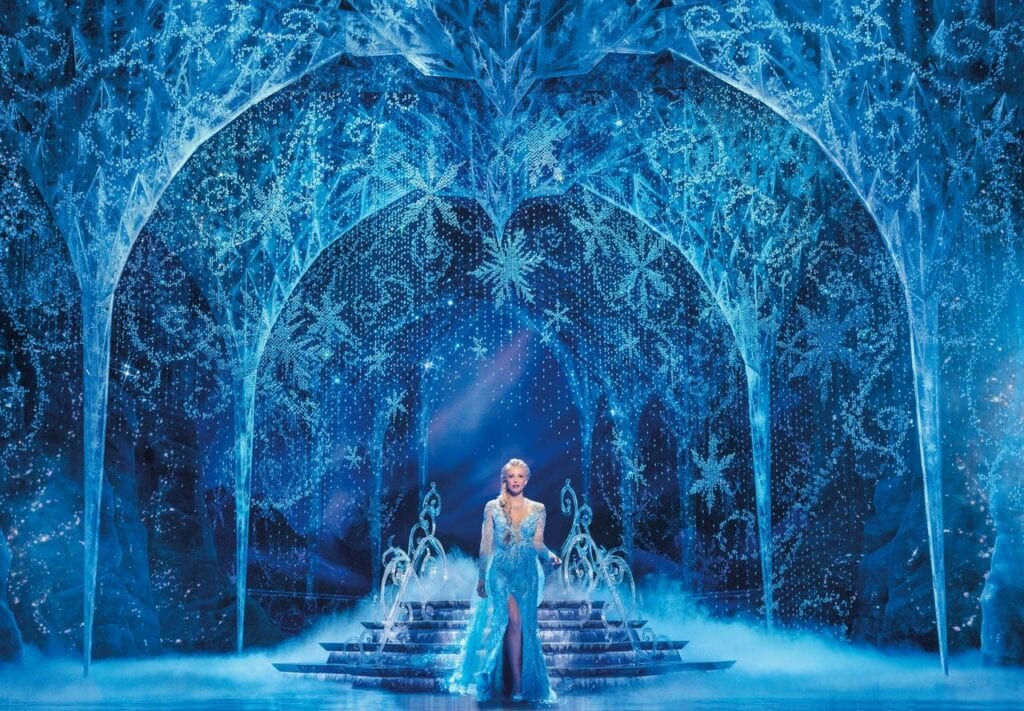 Dates for Show:
Friday, Feb 14, 2020 at 8:00pm  – $68.50 – $83.25 (reg $74 – $89)
Tuesday, Feb 18, 2020 at 7:30pm – $64.25 – $78 ($69 – $84)
Wednesday, Feb 19, 2020 at 7:30pm – $64.25 – $78 ($69 – $84)
Thursday, Feb 20, 2020 at 7:30pm – $64.25 – $78 ($69 – $84)
Friday, Feb 21, 2020 at 8:00pm – $68.50 – $83.25 ($74 – $89)
Tuesday, Feb 25, 2020 at 7:30pm – $64.25 – $78 ($69 – $84)
Wednesday, Feb 26, 2020 at 7:30pm – $64.25 – $78 ($69 – $84)
Thursday, Feb 27, 2020 at 7:30pm – $64.25 – $78 ($69 – $84)
Friday, Feb 28, 2020 at 8:00pm – $68.50 – $83.25 ($74 – $89)
More Discount Entertainment & Family Fun Options::
Find more discount entertainment tickets from Goldstar! Here are a few more options:
Elephant & Piggie Discount Tickets –  Portland OR
Cinderella Ballet Discount Tickets – Seattle WA
And don't forget to check out our list of FREE & Frugal Events & Activities around the Northwest each week!