Are you looking for deals on the Cricut Maker Machine? We list current offers here for both Cricut Maker sale prices, and the Cricut Maker Bundle deals!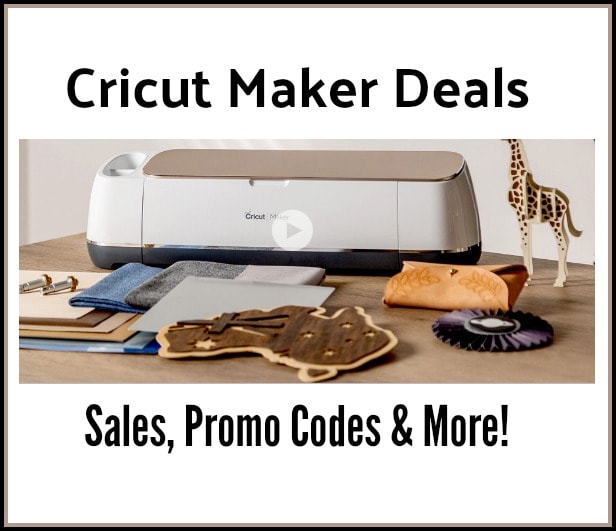 Cricut Maker Sale + Cricut Maker Bundle Deals!
If you are a fan of Cricut machines, then you will love the Cricut Maker! It If you are looking for deals on the Cricut Air 2 Machines, or other Cricut product deals, we have those here. But if you are looking for deals on the Cricut Maker, we have a list of the best prices we could find currently below.
If you are looking for a machine that will let you go to that next level of crafting, the Cricut Maker is it! I love my Cricut Air Machine, but the Cricut Maker will cut leather, fabric, balsa wood and more – so you can make projects that previously required professional equipment for. Not only can it cut through more types of products, but it also has a suite of tools that will let you do things like engraving, debossing, perferation and more. This machine is so versatile, and really is a crafters dream.
If you are a sewer you can use the Cricut Maker to do the cutting and marking for your patterns and sewing projects, to make that process simpler (and more accurate) too.
Here are the current Cricut Maker Sales going on:
You can get $10 off your first purchase of $50+ when you sign up for Cricut emails. I have signed up for their emails, and enjoy getting them. They offer free cut Fridays, where some of the designs are free, and the emails remind me to check those projects out, so it is great for more than just the $10 off offer!
Cricut.com is offering Free Economy Shipping on orders $99+ with code: SHIPDEC or DECSHIP
Plus, Vinyls and other materials are 50% off right now!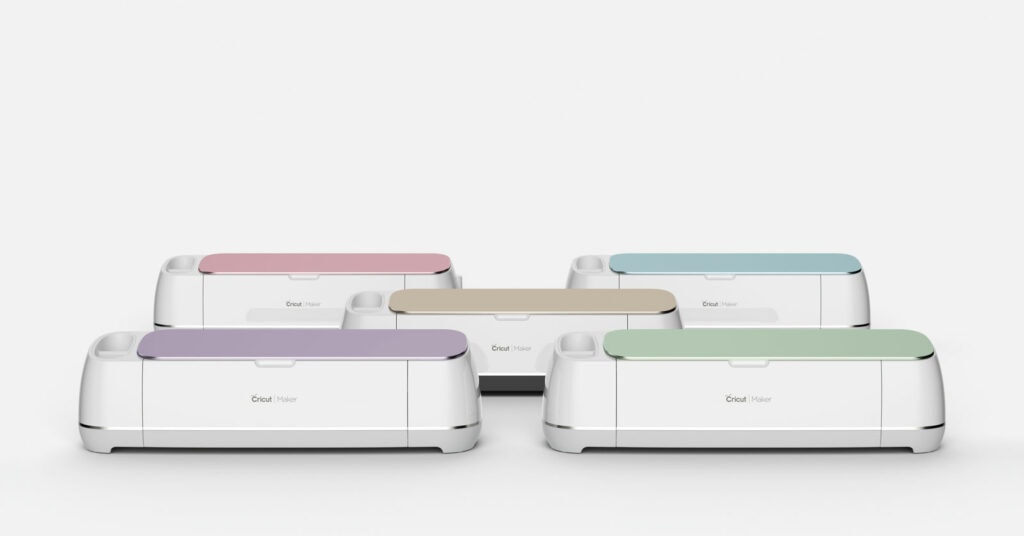 Cricut Maker Machines on Sale right now:
*The Cricut Maker just came back in stock at Michaels for $299! There are several colors available to ship right now!
It is also currently on sale on Amazon here for $299, but will not be in stock until early Feb.
**********************
The Cricut Maker is currently marked down to $299.99 (reg. $399) – keep checking back as it's showing out of stock right now, but hopefully will restock soon.
Here are the current Cricut Maker Bundle deals available:
The Cricut Maker Bundle deals come with both the Cricut Maker machines and some bundling of supplies that you will need to use your Cricut Maker. They are a great way to get started, not only with the machine, but also with the tools and materials that you will be able to make great projects with.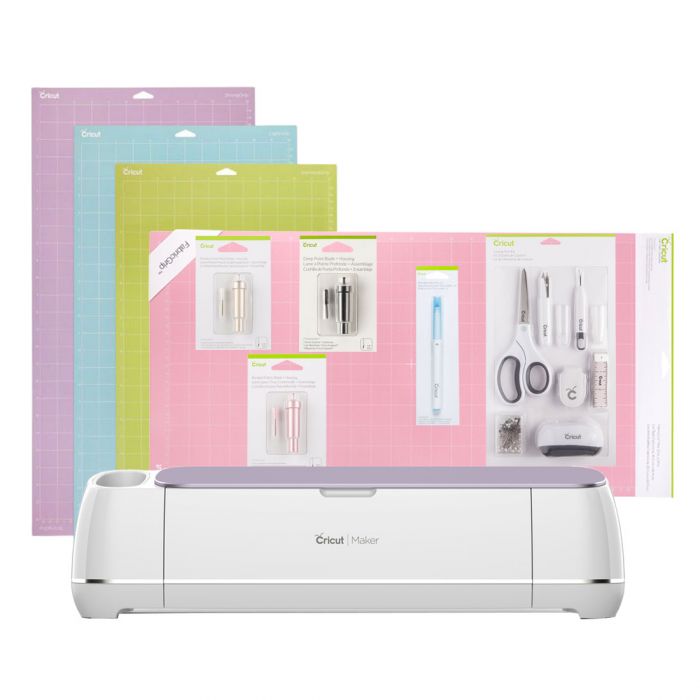 The Cricut Maker Essentials Bundle is marked down to $359.99 (reg. $540)
If you sign up for Cricut Access (starting at just $9.99 a month) you should be able to to save 10% off this bundle too (as the 10% off you get when you sign up should apply to machines and bundles for $399.99 and under – and so while this is dropped in price this low you can get an extra 10% off if you get Cricut Access first for $9.99 a month).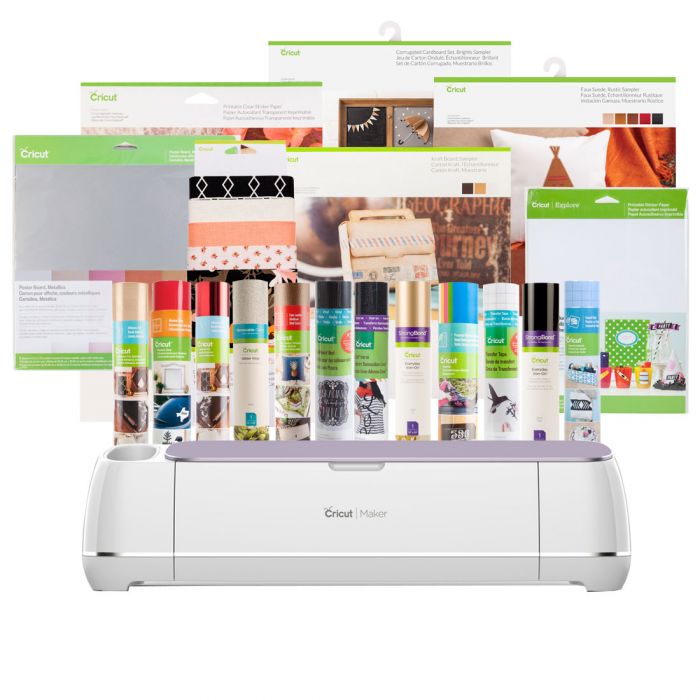 The Cricut Maker Everything Materials Bundle is selling for $399.99 (reg. $653) – this is currently out of stock, but keep checking back to see if they bring it back in stock!
Once you have a Cricut Maker you can check out the Cricut Projects Inspiration page here, to find some ideas on what to start making with it. Here are a couple we loved, to give you an idea of the things you can do with a Maker.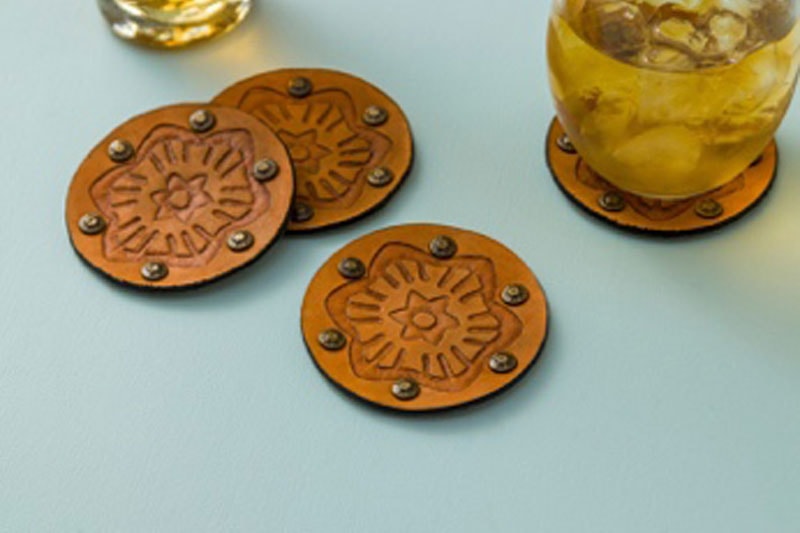 These Debossed leather coasters are very cool!
Or this 3D picture made with one of the Cricut Maker blades!
I know lots of folks make things like jewelry (out of leather or pleather), doll houses (out of ballsa wood) and so much more. Let us know what some of your favorite projects have been if you already have a Maker!