Black Friday Deal Comparison Price List – Easily Search for Best Price on Black Friday Sale Items
This post may contain affiliate links and I may be compensated for this post. Please read our disclosure policy here.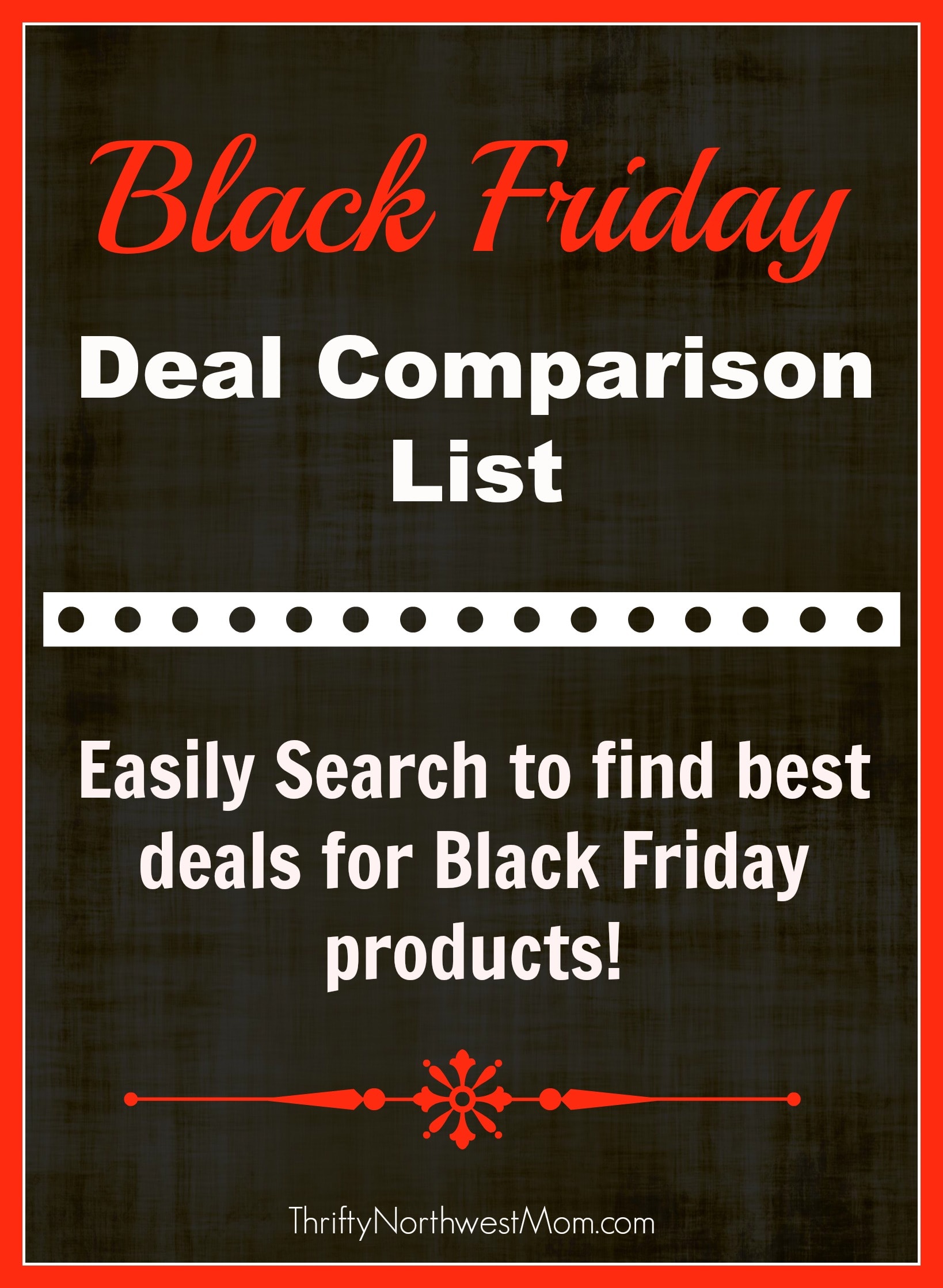 With all the Black Friday Ads available, it can be a lot of work to find out who has the lowest price for the items you are looking for. Now you can search this awesome Black Friday Deal Comparison List to find out where the lowest price for many items like TVs, iPods and other popular items this season!
This Black Friday price list currently includes over 3600 items from the Black Friday Ads that will be running from November 27th through November 29th 2014.
Using the Spreadsheet::
Organized in easy to find categories & sub-categories
Alphabetized by Categories & Sub-Categories – all of the categories are listed in alphabetical order & within each category, all of the sub-categories are alphabetized, along with the products within each category/sub-category.
Easily search & find items by categories or by a quick "Search" function – If you'd like to find items even faster than searching by category, you can search by "Control" – "F" (or "Command" – "F" if you're on a Mac).  This will help you find items quickly on a page.
*For example – searching for "xbox" – hit control "F" & type in "xbox" in the search box. This will then highlight & show you all the instances where the word "xbox" is used in the spreadsheet to help you quickly find all  products.
You can search by brand name or product (ie Samsung or TV or Samsung TV)
Be sure to check out our Black Friday page too, for the full Black Friday Ad lists for specific stores, as well as many other resources to save the most shopping Black Friday sales!