Best Ways to Stay Connected to Thrifty NW Mom during the Holiday Season
This post may contain affiliate links and I may be compensated for this post. Please read our disclosure policy here.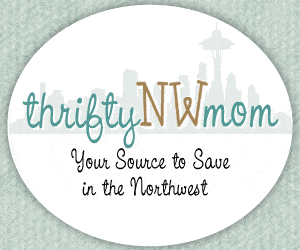 The holiday season is such a busy time of year as so many of you are searching for the best deals on Christmas presents, looking for ways to save on your holiday meals and entertaining and wanting to find fun Christmas events to do with your family – all the while trying to stop and relax and enjoy this special season! :)  This means that it is also a very busy time here at Thrifty NW Mom and we want to make sure that you know the best ways to stay connected so you can have easy access to all the information you need!
The best way to stay connected is to subscribe to our email newsletter. We are now offering 4 different newsletter subscription options so you can choose the best option for you! This way you can make sure you are getting all of the information you want delivered right to your email, so you can make sure you're not missing any information that is shared throughout the day.
Newsletter Options:
Daily Newsletter – Will arrive in your inbox once a day between 1 – 4pm pst with all of the information we have posted on the site within the last 24 hours
Express Newsletter – Will send a new email every half hour if there is a new post – if you want to make sure you don't miss a deal, this is the best email to sign up for as you will be notified quickly for all new deals
Christmas Newsletter – This is a daily newsletter which will arrive in your inbox between 4 -7 pm pst, featuring all the best Christmas deals  that we found in the last 24 hours
Northwest Newsletter – This is a daily newsletter, which will arrive in your inbox between 4 -7 pm pst, featuring only events and activities around the Northwest (WA, OR or ID) which we have posted in the last 24 hours
Black Friday Page: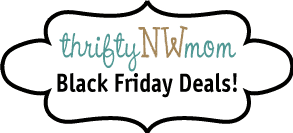 We have a special Black Friday page devoted just to Black Friday in-store deals as well as online deals. You can access this page quickly by either going to the Navigation Bar at the top of the page & clicking on the "Black Friday" link or looking on the right sidebar for the graphic above & clicking it – it will take you straight to the Black Friday page.  This is a great page to bookmark to make sure you can find it quickly this week.  Once Black Friday is over, then we will have a special page just devoted to Cyber Monday deals, too.
Facebook Christmas and Black Friday Deals Group:

We have started a new option for those of you who are devoted Facebook users to make sure you don't miss a deal throughout the day. Unfortunately Facebook has changed its policy for Business Fan pages and they now only show updates to a very few number of Facebook Fans. We currently have over 34,000 Thrifty NW Mom Facebook fans; however, only about 1-3% of those Facebook fans will see our updates throughout the day. They also penalize business pages for posting frequently on the Facebook page, reducing the number of  fans who will see your posts. So, we have to space out the deals that we post on the Fan page so that more people can see those updates.
If you want to make sure you see all of the important posts that we share for Christmas deals, we created a special Facebook group just for you! Just head on over to the Thrifty NW Mom Christmas Deals Group and request to be added to the group. You can adjust your group settings so that you can see all notifications or you can just keep an eye on your left sidebar to see when there are new notifications.
We just ask that you don't post any referral or business links in there. If you have a deal to share, you can email us at thriftynorthwestmom (at) gmail (dot) com so we can share it with the group. Thank you for supporting our site by shopping thru our links – it helps us to keep bringing more & more deals to you!
Facebook Pages List: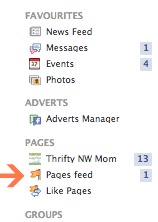 Facebook just this week has added a new "Pages" view to the left sidebar – when you click on this, it will show you all the business pages you "like".  However, it should show them in most recent order of posting.  If you "like" a lot of pages, though, it could be a lot of sifting thru the posts. But it's another option to check out. It will show you how many new notifications there are on the side, although my numbers rarely seem to change even if I check all the notifications.
Facebook Interest List: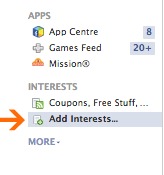 One of the best ways to stay up to date with your favorite Facebook pages is to create a Facebook Interest List. Basically you are creating a mini group for the FB pages  you're most interested in. You will want to scroll all the way down to the bottom of the left sidebar and click on "Add Interests". You can then scroll thru all the pages & people you like and choose which ones you want to be in that "interest list".  You will then be able to name the Interest List. Here are some ideas of interest lists you could create: Friends, Family, Money-saving blogs, Local Businesses,  Favorite Stores, etc. It's a good idea to put your own name in of the lists to see if you're seeing all the updates.
Facebook Notifications:

Facebook also has recently added a "Get Notifications" option for Business Fan Pages. If you hover over the "like" button, a drop-down menu will appear and one of them is "Get Notifications". If you check it for the Thrifty NW Mom Facebook page, then hopefully you will get notified anytime we post something new on the page.
Find what you're looking for at Thrifty NW Mom: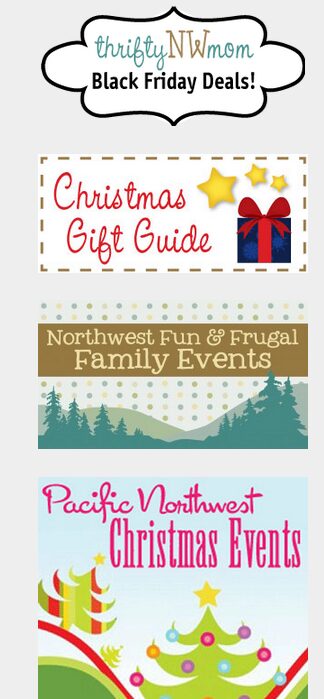 We are working on making it easier for you to find the information you need faster on Thrifty NW Mom. We have created a few buttons on the right sidebar to help you find some of the most popular categories easier – Black Friday Deals, Christmas Gift Guide (these are where we'll have the most recent Christmas-related deals), Pacific Northwest Frugal Events and then our big Round-Up of Pacific NW Christmas Events, Holiday Bazaars and Tree Farms. Keep checking out the sidebar as we add more ways to help you navigate more efficiently through the site.

You can also look at the Navigation Bar for quick ways to find the information you need – many of these options have drop-down menus as well, so you can find the list of grocery stores,  online or in-store deals and more.
More Ways to Stay Connected:
Subscribe via a Reader (Google Reader, Yahoo Reader) – a resource for reading all of your favorite websites in one location.
Hopefully this has given you some different ways you can stay connected and keep up-to-date on the latest information here at Thrifty NW Mom. We welcome your feedback if you have any suggestions on how to make it easier for you to navigate our site or any other feedback for us on the types of information you like to see shared on the site.
We also love to hear from readers –  if you have a great deal that you think people would like to know about, you can email us at thriftynorthwestmom (at) gmail (dot) com to share.  You can also post it on the Thrifty NW Mom Facebook Fan page. Unfortunately we can't post every deal that is shared with us, but this is a great way for others to see the information when they come to the Fan page.