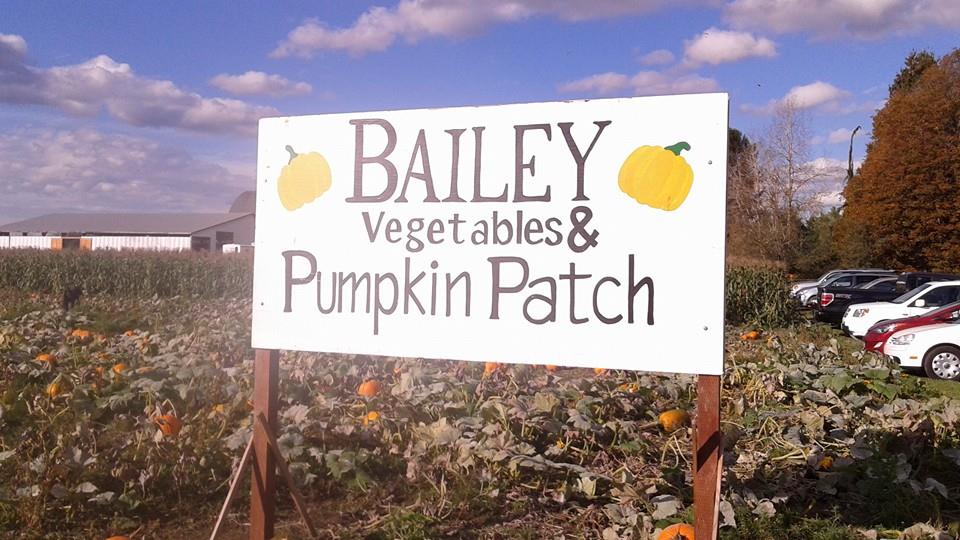 We are featuring a series of pumpkin patch & fall farm activity reviews with you this month from readers as well as our reviews.  If you'd like to share your favorite pumpkin patch or fall farm activity, submit a pumpkin patch review through our form and if we use your review, we will send you a $10 Amazon Gift Card.
We would also love to hear your thoughts and opinions on these pumpkin patches & farms. Please comment below with your review, additional tips, or anything else you want to add.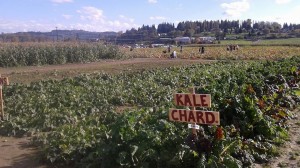 There is no fee to enter the Bailey Vegetables and Pumpkin Patch park, you may walk around and enjoy any part of the working farm! Parking is along a service road on the farm and runs parallel to the street. There are portable toilets on the farm, one near the pumpkin patch a couple near the barn. There is a small food and drink counter with a limited snack menu, and homemade kettle corn is made all day outside the barn.
The farm appeals to all ages of kids. There is a barn ($5 a child) with swings and play area for younger children, a large corn maze ($6 per person) with hidden sites and activities for older children.
There are many different types of vegetables to pick throughout the farm. The costs are very low (example: we picked green beans for $1.00 a pound. Store prices are $2.99 a pound!). Some vegetables to pick are potatoes, corn, kale, lettuce, green beans. You may also pick a bunch of flowers for $5. Buckets are provided at the pay area.
The farm has a very large pumpkin area to pick pumpkins. There is an abundance of pumpkins to choose from. At the pay area various pumpkin sizes are displayed with prices marked on them so you know exactly how much your pumpkin will cost.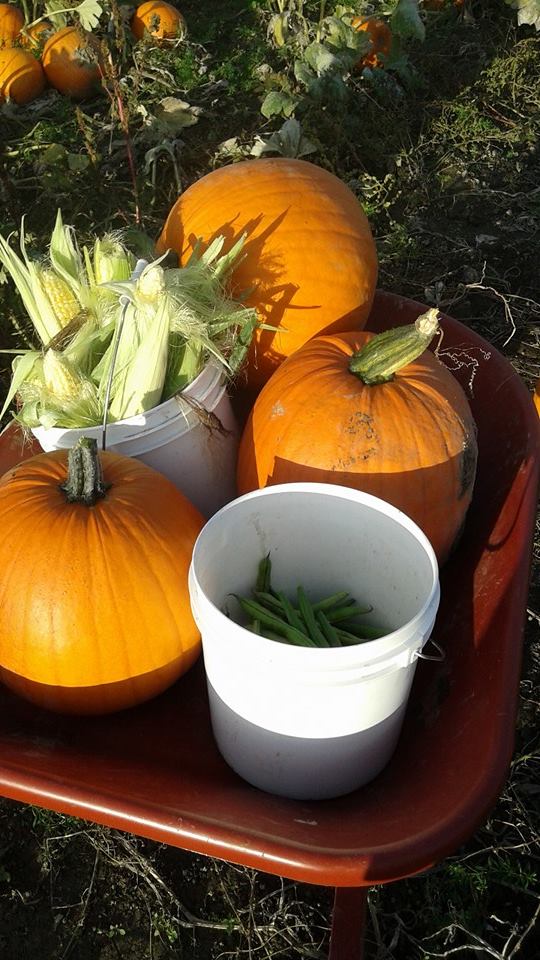 Highlights of Creek House Farm & Pumpkin Patch:
USA Map Corn Maze
Scenic Location
U-Pick Vegetables
Large Pumpkin Field
Indoor Barn Play Area with swings
Recommended Ages for the Pumpkin Patch:
All ages. There are no rides and only two pigs to look at, but all aged kids appeared to have a very fun time!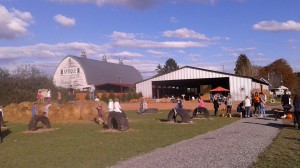 Review of the Pumpkin Patch:
Bailey Vegetables and Pumpkin Patch provided something fun for every member of our family. Not only did we pick pumpkins, we were able to pick kale, green beans and corn. Our kids had never harvested food, the experience was new to them and taught our city kids where food comes from.
The corn maze was much larger and took longer to complete than I expected. You could accidentally get lost on purpose finding the hidden sites in the maze! My kids especially liked the mini football and baseball field inside the maze.
The location is serene. All around the farm is a meadow view between mountains.
You can also find a BIG list of Northwest Fall Festivals and Pumpkin Patches to use as a resource for finding a fun family outing for the fall near you.  If you're on the hunt to check out the beautiful changing of the leaves, here are a few of the best places to view the autumn colors around the Northwest.
Be sure to check out our pumpkin patch review page here to find more great reviews of Pumpkin Patches through the Pacific Northwest!
 Thanks to reader Annette for this review. Annette is a Wife and Mom of 3, Educator with Seattle Public Schools, lived three years in the PNW. Loves the holiday season, which begins with pumpkins and the pumpkin patch!
You can submit a pumpkin patch review through our form here too!