Atlas Crates – FREE Box (By Kiwi Crates, Spark Kids Sense Of Adventure!)
This post may contain affiliate links and I may be compensated for this post. Please read our disclosure policy here.

Atlas Crates – First Month Free (By Kiwi Crates – Spark Kids Sense Of Adventure!)
Have you heard of these Atlas Crates that have come out from Kiwi Crates? They are designed to spark kids sense of adventure and curiosity about the world around them. Right now, you can get your first box FREE (just pay shipping costs of $4.95 in the US)! These boxes are regularly priced at $19.95, so this is a super deal and will likely only be available during an introductory period, so check them out now if you think it is something your kids might like!
These are a new offering from the folks at Kiwi Crates. We have done the Kiwi Crates, and my kids really enjoyed those, so I expect great things from these boxes too. I also love the concept of teaching kids about different cultures around the world, and giving them the opportunity to learn about some of those things at a young age. If you are interested in deals on the regular Kiwi Crates (STEM Learning project boxes that are really fun for kids), we keep those offers updated in our Kiwi Crates post here.
To Get Your FREE Atlas Crates Box ::
Sign up here for the free trial to get your first months box for free (it will set you up on auto-renewal, but  you are able to cancel at any time if you decide to not move forward with the membership for your family).
Pay the $4.95 shipping costs
Wait for your free trial of Atlas Crates to show up!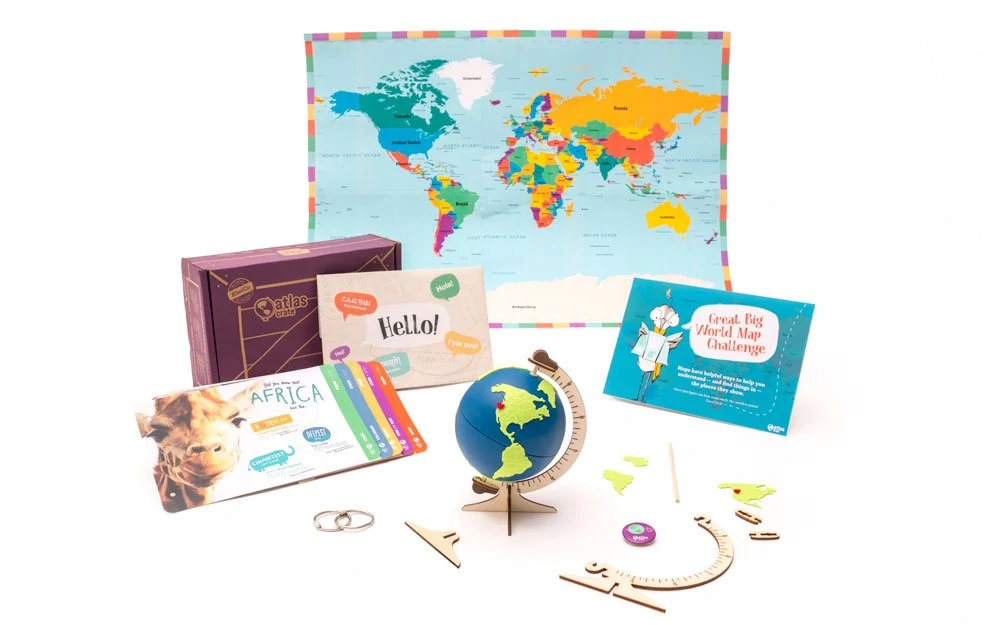 What are Atlas Crates?
It looks like the Atlas Crates are geared at kids ages 6 to 11. Each Atlas Crate comes with:
Globally inspired projects (STEM) that help your child explore different world cultures
Atlas Adventure Book (a keepsake as they learn)
Accompanied by information that will help them learn and appreciate different cultures from around the world.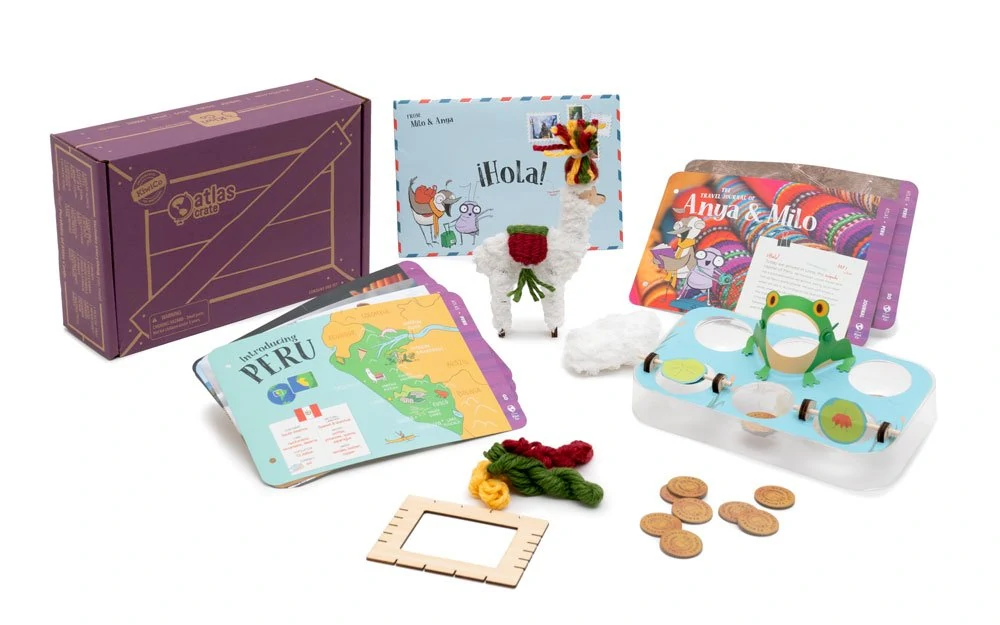 Here is an example of their Peru Box. It comes with a project, information about the country and culture and says:
"Join Anya and Milo as they discover Peru. Make a fluffy alpaca and try your hand at making local textiles by weaving a mini blanket and matching chullo hat. Play an ancient tossing game called sapo and test the accuracy of your aim. Discover the mysteries of the Nazca Desert and create your own Nazca Line art. Whip up some sweet quinoa con leche for a taste of a local treat. Make music with a DIY antara flute."
I love these kits because they are fun for kids, make setting up project time for kids easy on parents, and they are learning while having fun. It is a win for everyone.