Woodworking Kits for Kids – Young Woodworkers Kit Club is 75% off!!
This post may contain affiliate links and I may be compensated for this post. Please read our disclosure policy here.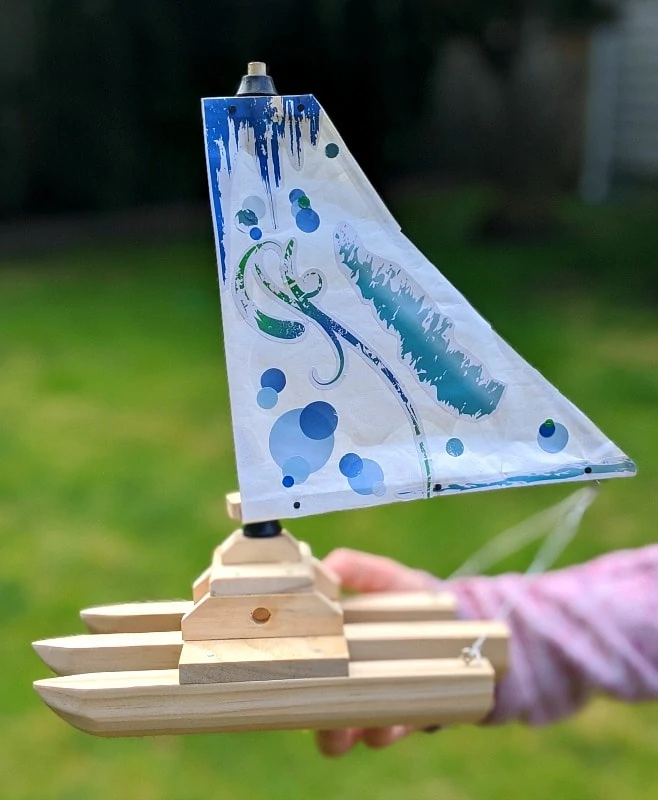 Woodworking Kits for Kids – Young Woodworkers Kit Club – First Box 75% off
If you are looking for a woodworking kits for kids that is fun and unique, check out this Young Woodworkers Kit Club (find it here), which is similar to the Annie's Creative Kids club (which offers crafts for girls ages 7-12). This Young Woodworker's Kit Club offers woodmaking kits for kids ages 7-12. This is the same company as Annie's Creative Kids & they offer the same well-made kits that we love from Annie's & very detailed instructions that are so easy for kids to follow on their own.
This woodmaking kit comes with all the supplies you need to create a fun project & the first 3 kits will come with a special woodmaking tool that you need, too. This is a great way for kids to learn some important life skills & have fun putting together a fun project! These would make a fun birthday gift to send for a grandchild or friend or buy one for your kiddo to have something unique & different to work on at home.
When you sign up for a subscription box from the Young Woodmakers Kit Club, you will get the first box for 75% off – just $4.99 + $5.95 for shipping . $10.94 total shipped! That's an awesome price for a quality set! These make the best gifts for kids!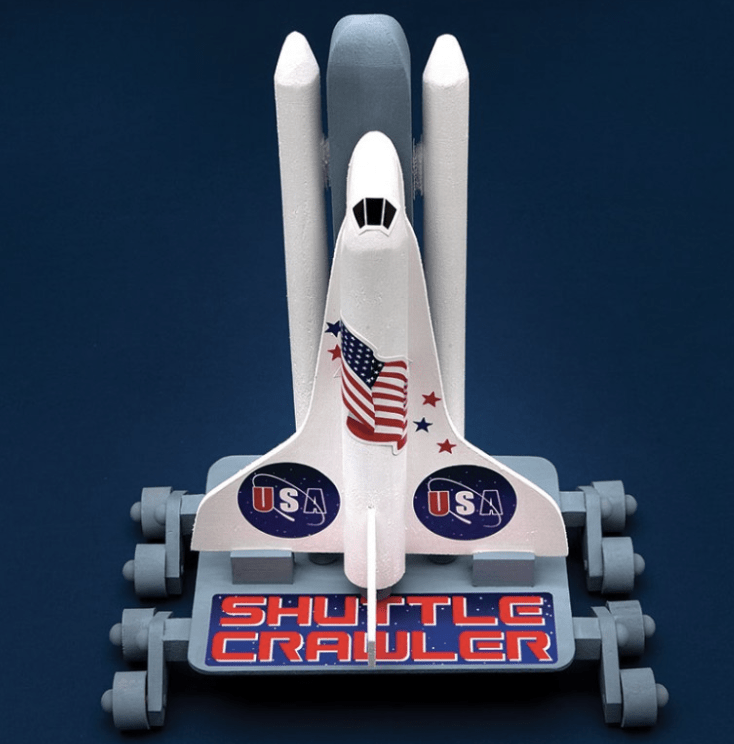 Here's how to save on your first Woodworking Kit for Kids :
Head to the  Young Woodworker's Club website – click "Join Now"
Enter your child's mailing info & billing info. (this can be sent as a gift as well, just enter the child's mailing info)
Enter the promo code: 75OFF for your first box for $4.99
Final Price: $4.99 + $5.95 shipping (+ tax) = $10.94 for a woodworking kit shipped
*Shipping could take up to 3-4 weeks for your first box (Our Creative Girls' Club kit only took about a week to arrive though & it's the same company)
*You are signing up for a subscription box service. Every 4 weeks, you will receive a box of 1 woodworking kit for $19.98 + $5.95 shipping. The first 3 boxes include a necessary woodworking tool to use with the kits.
*You do not have to continue the membership after receiving the first box if you choose not to. You can cancel your subscription at any time from your account online or by email with no issues (you can also call). Just make note of when your account will be charged to cancel before that time.
Review of Young Woodworkers Club Project (woodworking kits for kids):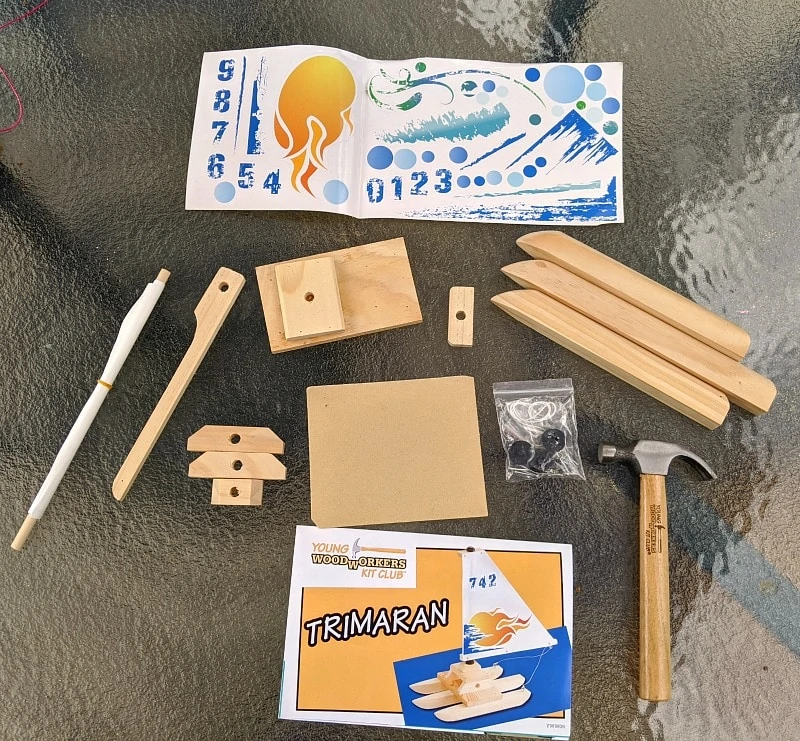 We were sent a Young Woodworkers Club project to check it out & my daughter really enjoyed putting it together. It came with all the items you need to put together a Catamaran sailboat. It also included a little miniature hammer, perfect kid-size. The first 3 boxes they will send you the woodworking tool that you will need to put together the project & then you can use those tools for all the future projects. So, she can use the hammer for any projects that involve nails.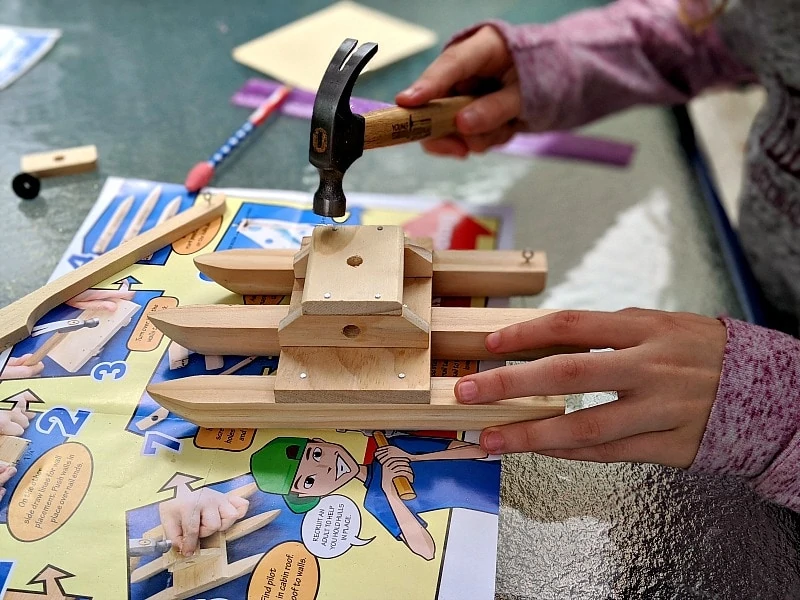 (Don't worry – no tables were harmed in the making of this boat – we used a wood piece to work on, but just used the table for pictures :) )
She is 11 years old & did great putting this project together on her own. The instructions were so detailed with pictures to show her what to do step by step, so it was perfect for her. It would be a great project for a variety of ages.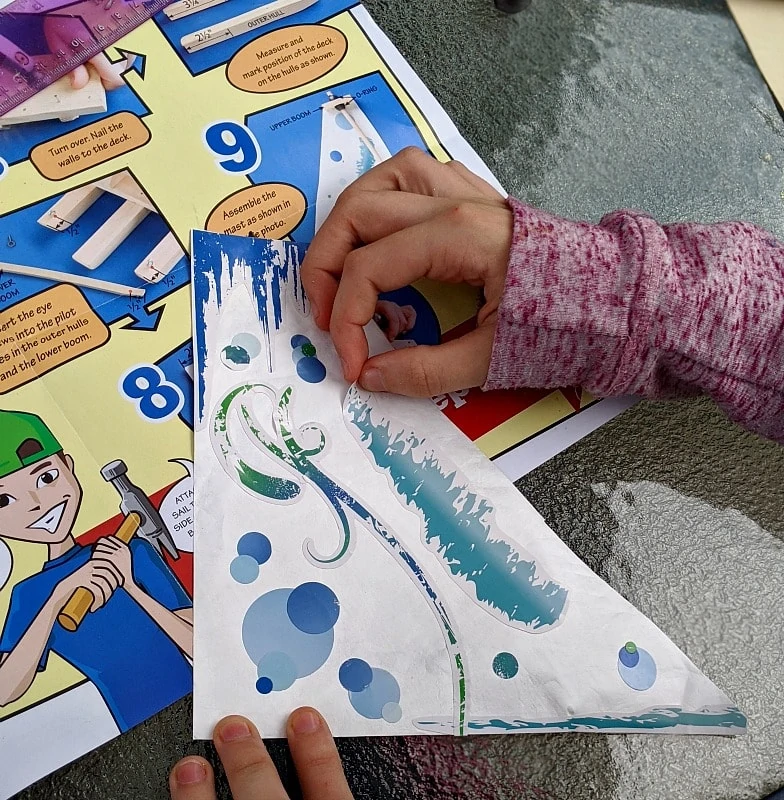 She also is thinking about personalizing it even more later & painting the boat (using our own paint) – but she left it wood colored for now as the sail is so colorful with the fun designs & colors.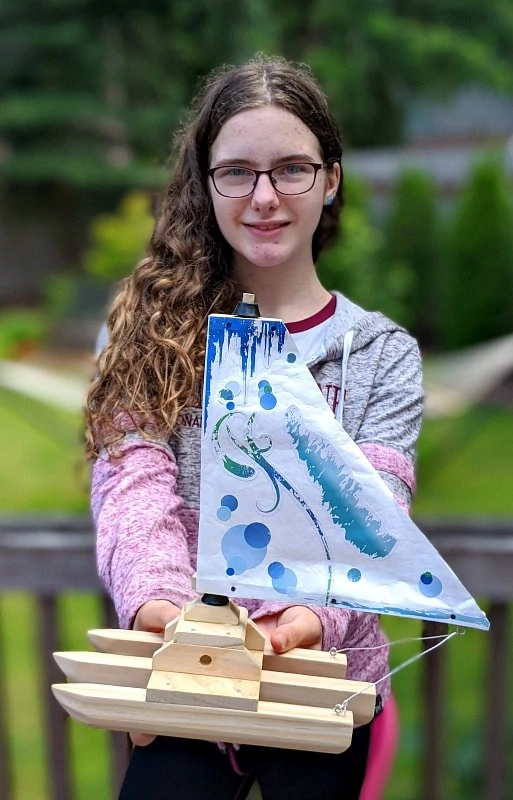 Get your first Woodworking Kit for Kids here!