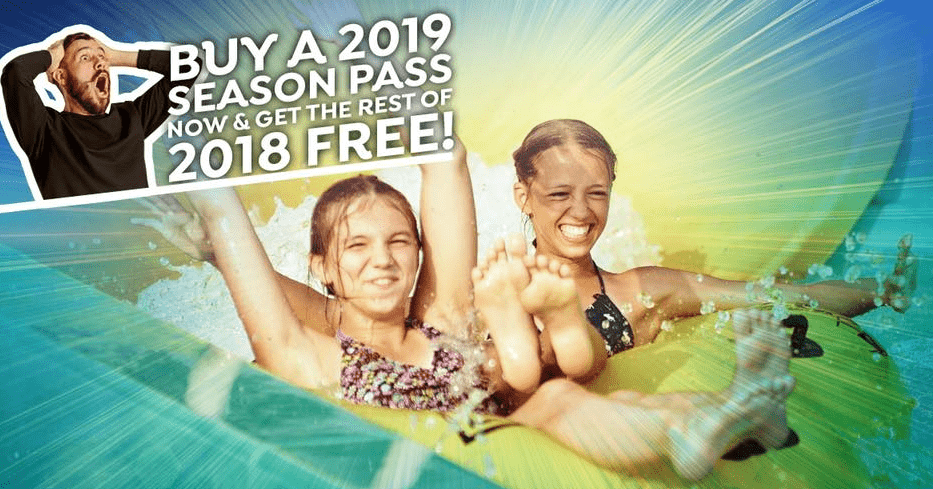 Wild Waves Discount Season Pass Deal – $49.99 (Reg $69.99)
One of the more popular activities in the summer in the Puget Sound area for families with elementary, middle or high school kids is to head to Wild Waves for fun in the sun. The whole family can have a blast on the waterslides and rollercoasters and they offer several special events as well during the year, such as Fright Fest in October and the Holiday with Lights program in December. Wild Waves can get pretty pricey, though, so if you think you might be headed that way at least several times during the summer, you'll want to check out the Wild Waves Discount Season Pass on sale for just $49.99 right now!
This is the best deal I have ever seen – even better than their Cyber Monday deal as it now includes the rest of this season (2018) AND all of the 2019 season! Plus some extra events!
This is only on sale from today (Friday 8/31) to Monday September 3, 2018 at 11:59pm. You will not find a better deal! Their Cyber Monday sale is typically all of this except Fright Fest & being able to use it the rest of the 2018 season. (The rest of 2018 includes this Labor Day weekend thru Monday 9/3 where they are open daily and Saturday September 8th for a last day Splash party). So it's just a few extra days, but a great way to have fun this weekend if you've been wanting to go!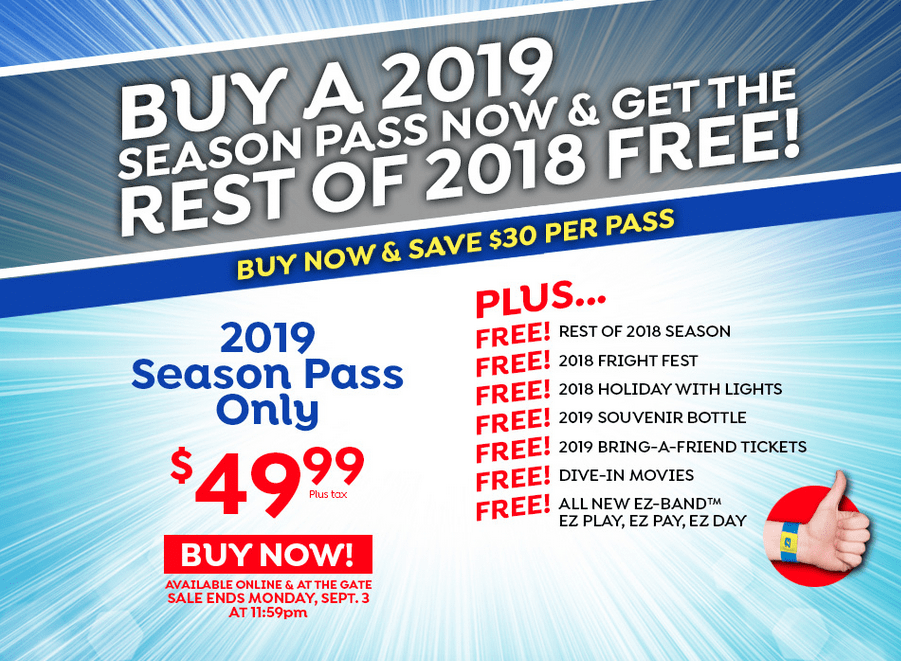 Check out all that it includes::
Rest of 2018 Season (Labor Day weekend & Sat Sept 8th)
2018 Fright Fest in October
2018 Holiday with Lights
2019 Souvenir Bottle
2019 Bring a Friend Tickets
Dive-In Movies
EZ Band EZ Play, EZ Day
Make sure to check out our review of Wild Waves of what to expect when you head there, as well as additional ways to save at the park.