Why We Chose Marriott Oahu on the Ko'Olinas Over Disneys Aulani
This post may contain affiliate links and I may be compensated for this post. Please read our disclosure policy here.

Why We Chose Marriott Oahu on the Ko'Olinas Over Disneys Aulani –
Aluani vs. Marriott Ko'Olina
If you are thinking of heading to the island of Oahu, and want to know more about the Marriott Oahu on the Ko'Olinas, we have all that info for you here. Specifically, we will also address the question of staying at the Aulani vs. Marriott Ko'Olina. We fell in love with this spot, and the Marriott Oahu on the Ko'Olinas has since become one of my families all time favorite resorts. It was magical.
I had been wanting to take the kids to the Aulani resort for quite some time, before this stay. So when it came time to plan our Hawaii vacation to Oahu, that was the first place I looked, and that is how I initially discovered the Marriott here. It was a dream of ours to stay at the Aulani initially (and I still would any day), but it was going to cost an arm and a leg. So I started to do more research, and I found that it might not be the best option for my family after all. If you are a die hard Disney fan, then it might still be the right choice for you, but I have included some things to consider when booking your Oahu vacation, to make sure it is. We are big Disney fans, and did spend some time at the Aulani just looking around, but found there were some things that we preferred about the Marriott over the Aulani.
In this article we will cover: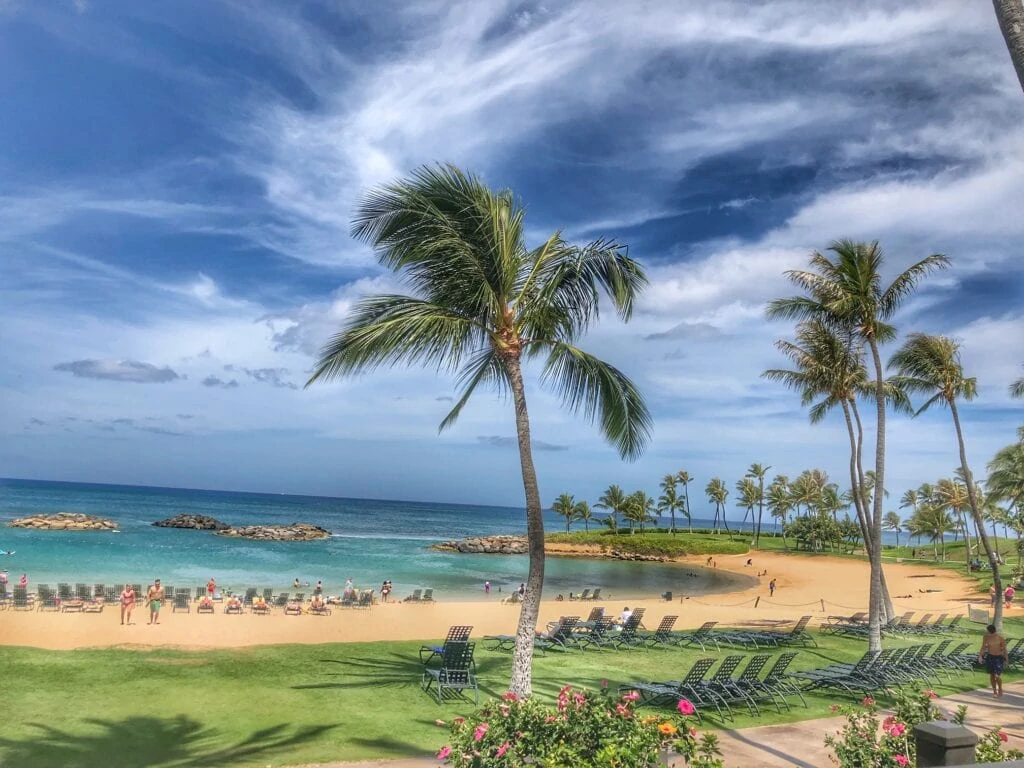 Beachfront at the Marriott Ko'Olina Beach Resort on Oahu
This is the gorgeous lagoon area in front of the Marriott Oahu location. It has its own private lagoon, and there are other lagoons with a walkway in front of them that you can visit too. This is the perfect swimmable beach too.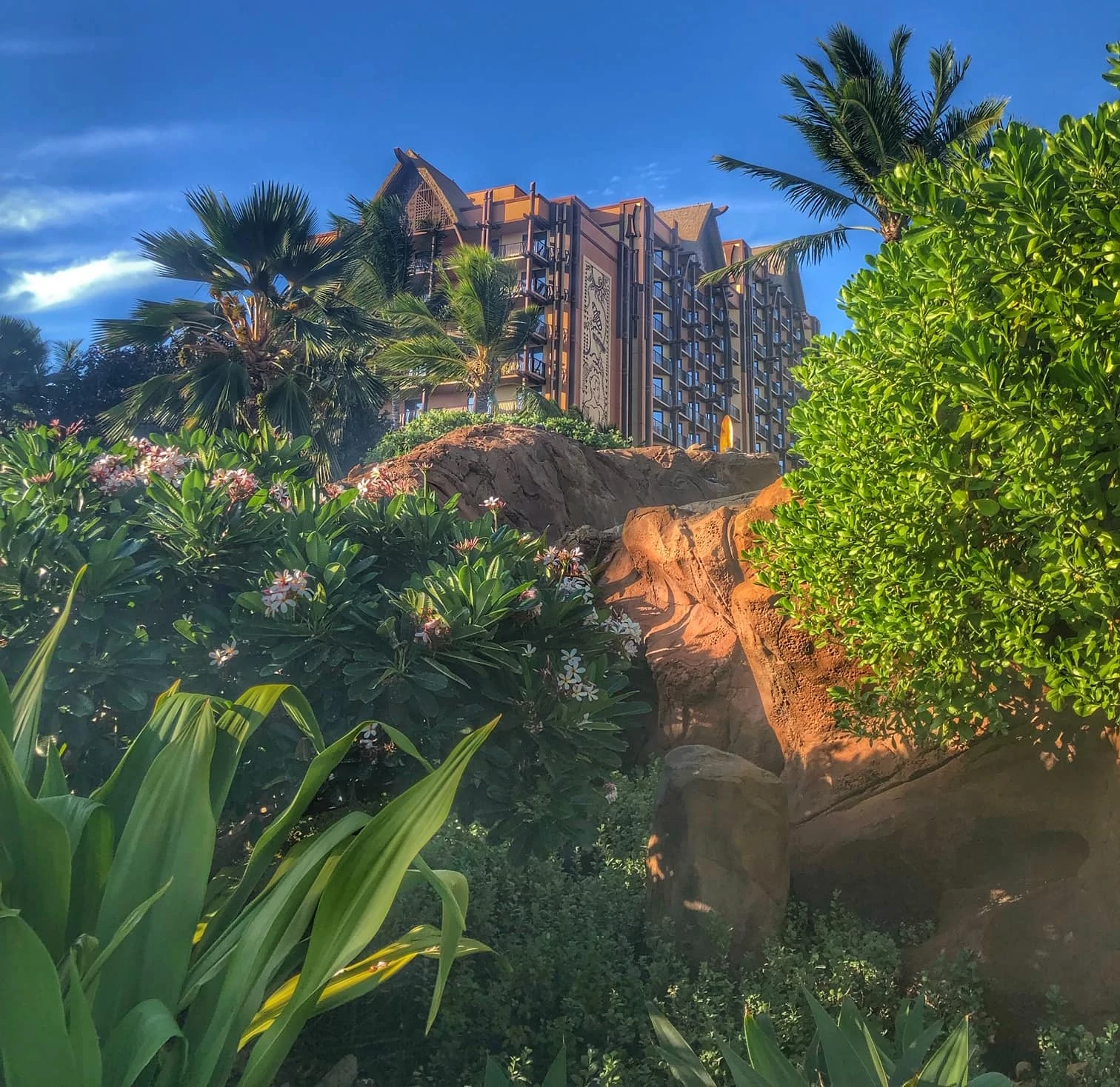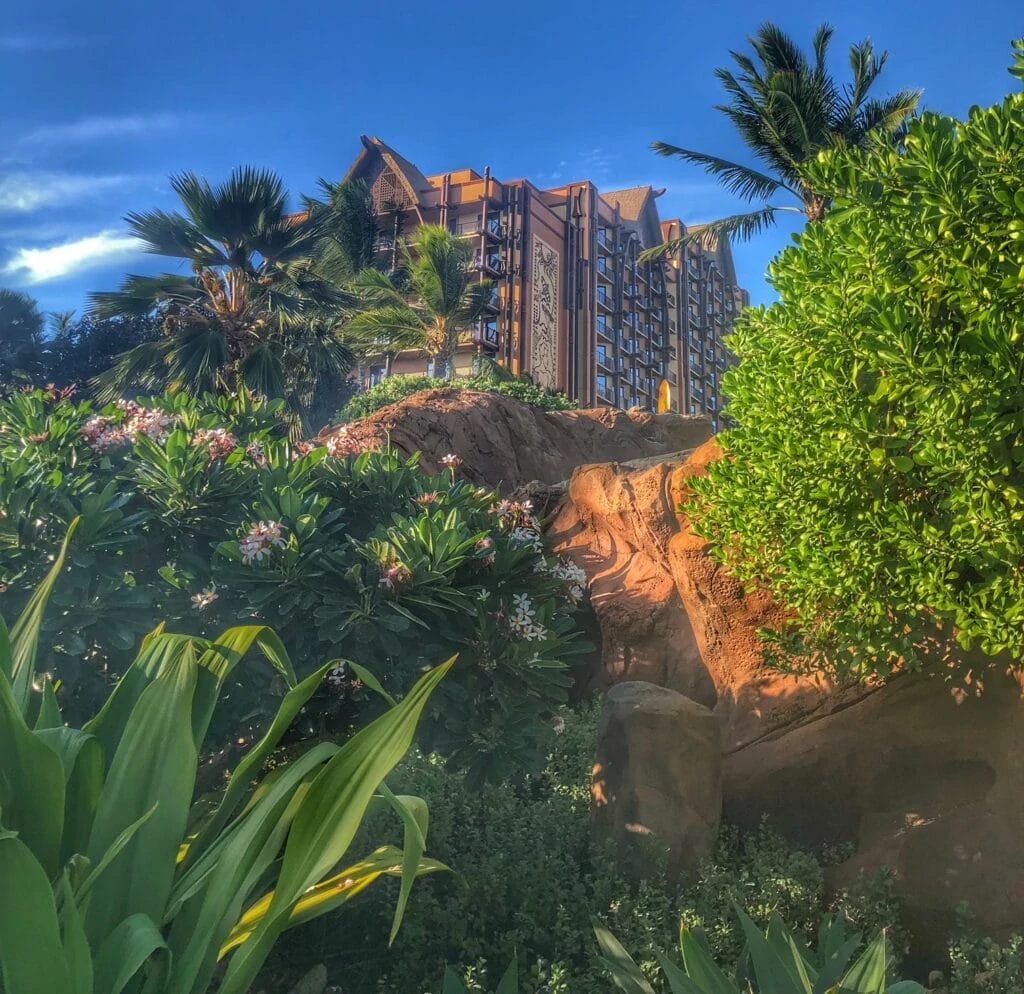 Disneys Aulani Resort in Hawaii
Now don't get me wrong – the Aulani is gorgeous, and I would book a stay at the Aulani in a heart beat, for the right price – and love every minute of it. In all fairness, we have never stayed at the Aulani, so this review is based on the research we did and then visiting the Aulani while we were there a couple of times (we share a review from Thrifty and Thriving below, and they did stay there – to share more personal experience). Both of these hotels are wonderful options for family travel to Hawaii, but it seems that there is much more known about the Aulani, so I wanted to share why we ended up choosing the Marriott for this trip, in case it helps other families in their Hawaii vacation planning too.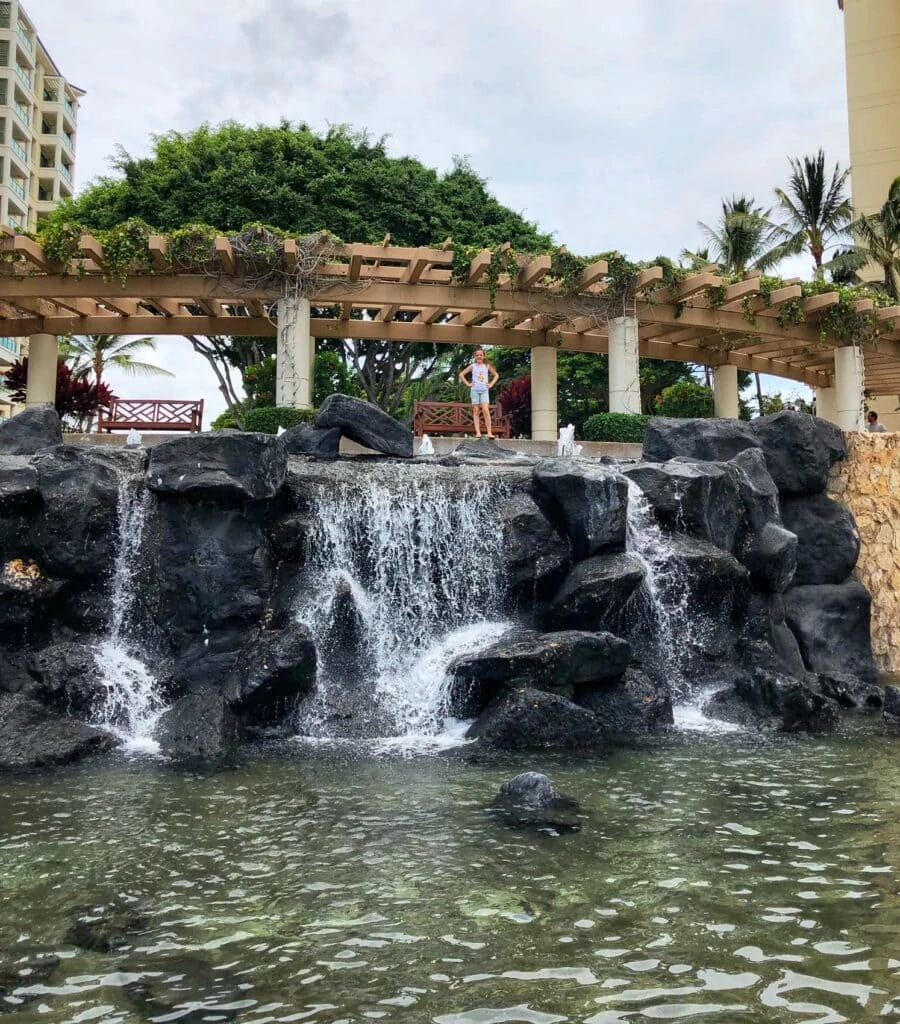 Why we chose it over Disneys Aulani (and were glad we did)::
Before I get into the details of why we chose the Marriott, here are some details about the area that both of these hotels are located in. They are both situated on the West side of the Hawaiian Island of Oahu, in an area of man made lagoons called the Ko'Olinas. We discuss this in more detail in the section about where to stay on Oahu below, but the important part to know here is that they are in walking distance to each other (along a nice paved path that winds along the waterfront). So it is easy to access the restaurants of the other if you want to.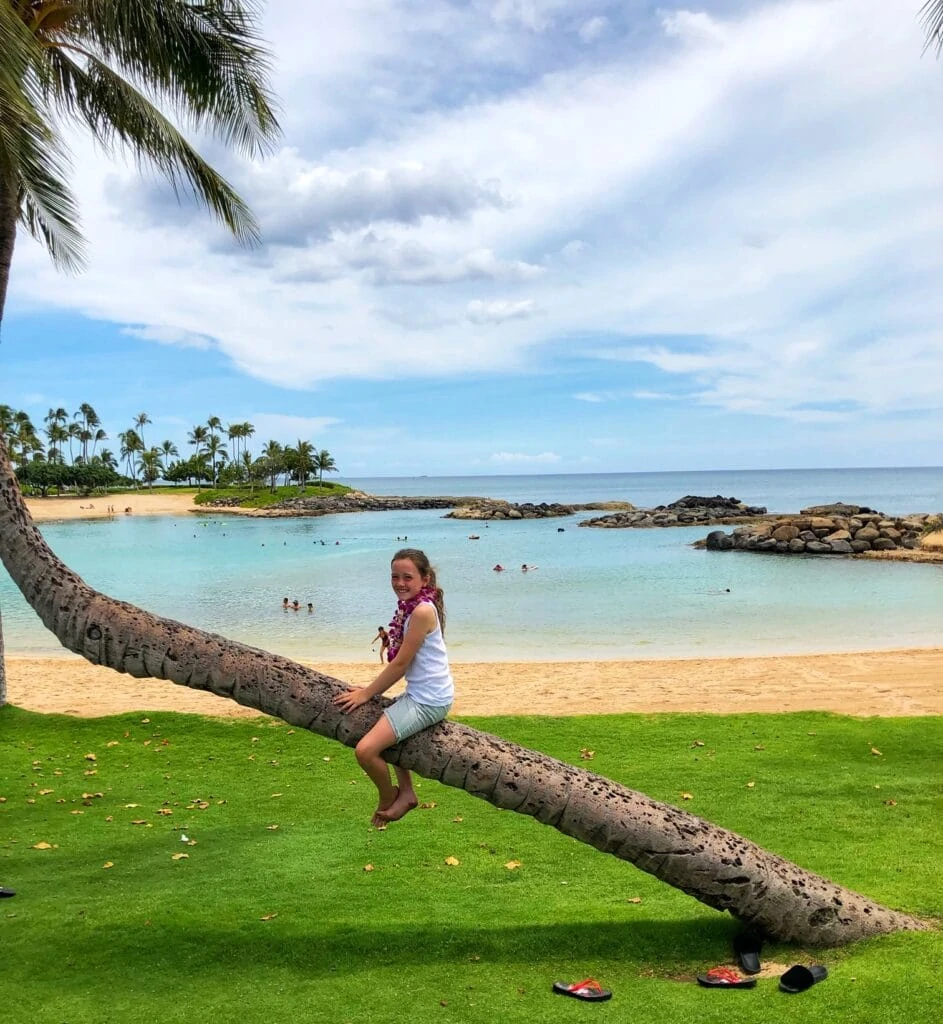 The Marriott Oahu Property
It seems that the Marriott has a much larger property then the Aulani. In fact they sit on their own lagoon, where as the Aulani shares a lagoon with the Four Seasons hotel. As Disney always does, they have done a great job in maximizing the space, but during our trip there it did seem to be much more crowding on that beach, compared to ours. Everything was just more spread out at the Marriott, making it feel more relaxing to me and my family.
Another thing to know about Hawaii is that all of the areas have public access to beaches, so you could technically go enjoy other lagoons, but it was really nice to be able to walk right out into our beach area with no trouble finding a lounge chair anytime day or night, during our stay. I did see plenty of chairs open on the Aulani beach when we visited, but there was much more going on in their lagoon when we were there too – so if still felt more crowded to me.
The Marriott Beach Clubs Ko Olina Lagoon
These are man made lagoons, so they are perfect if you have little ones (as there are no waves crashing in, so they can easily enjoy the waters). I was traveling with older kids, so while they enjoyed the lagoon, they spent more time in the pools and we traveled to the North shore for some great body surfing where there was more beach action.
Both hotels allow you to check out items like snorkeling equipment and towels to use at the Lagoons.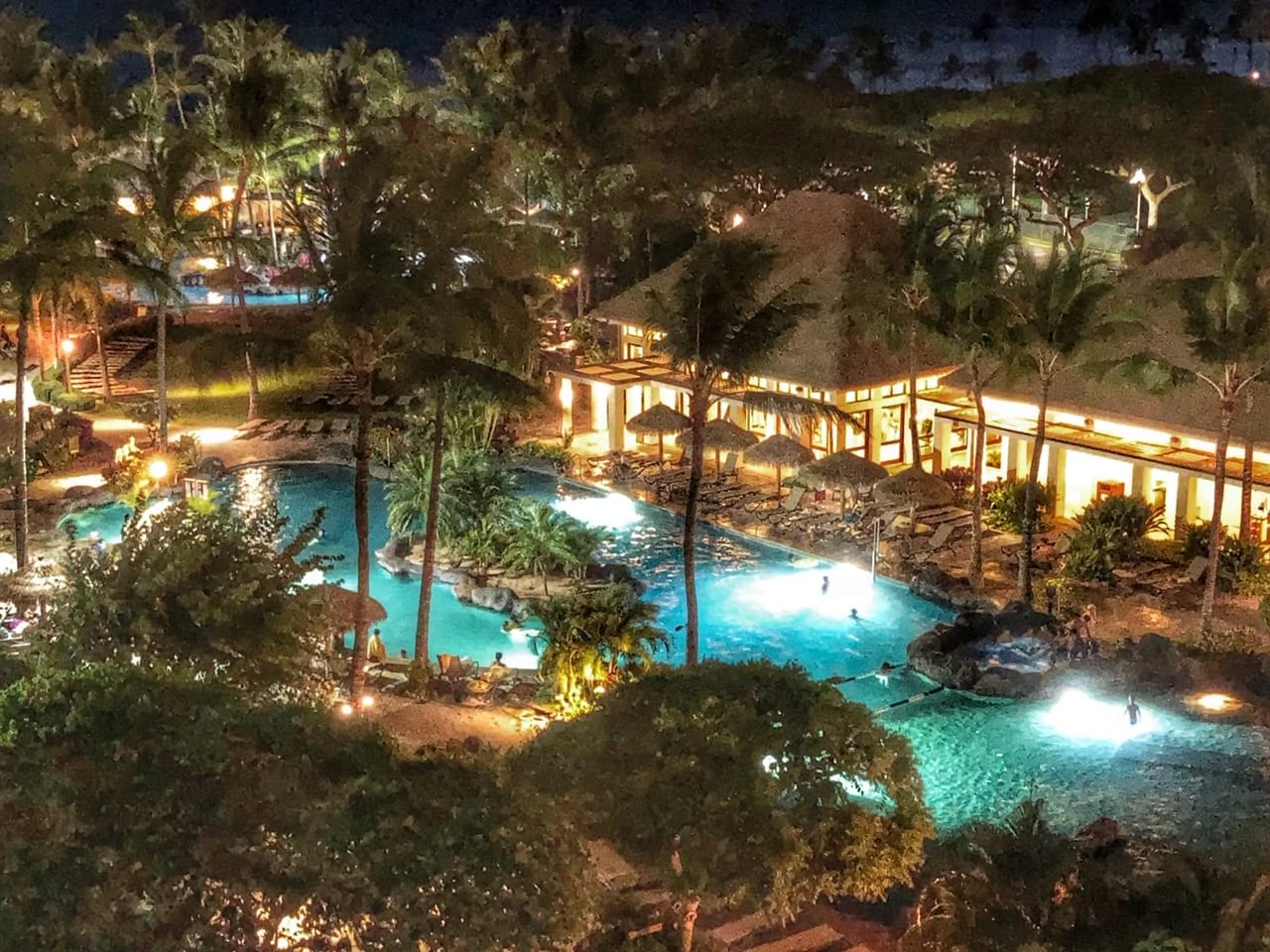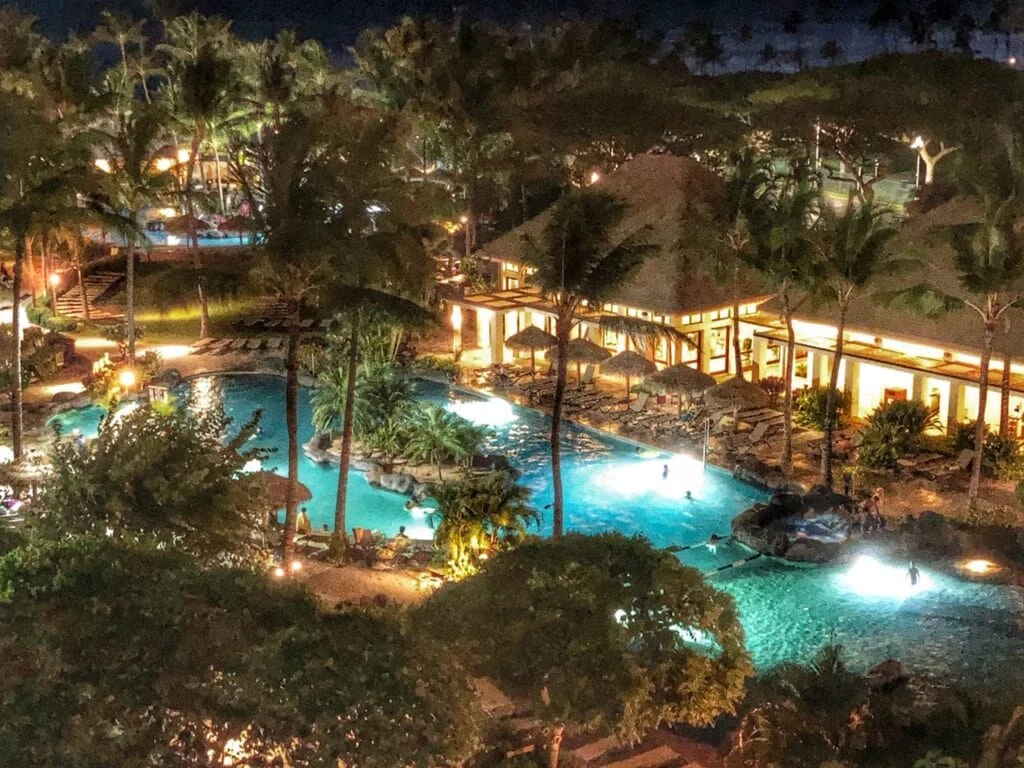 The Pools at Marriot Vs Aluani
This one was a big deal for our family. The Aulani pools close at 8pm, and my kids love night swims so that was not going to work for our travel style. Some of our favorite memories from Hawaii involved spending evenings in the pools and then hot tubs before bed – and I would have been bummed if we had not been able to fill our evenings with swim time. I love the warm evening breezes in Hawaii, and the pool or hot tub is a great place to enjoy that. At the Marriott the kids would swim up until pool closing time, and then we often hung out around the outdoor fires to spend as much time enjoying their warm summer evenings as possible.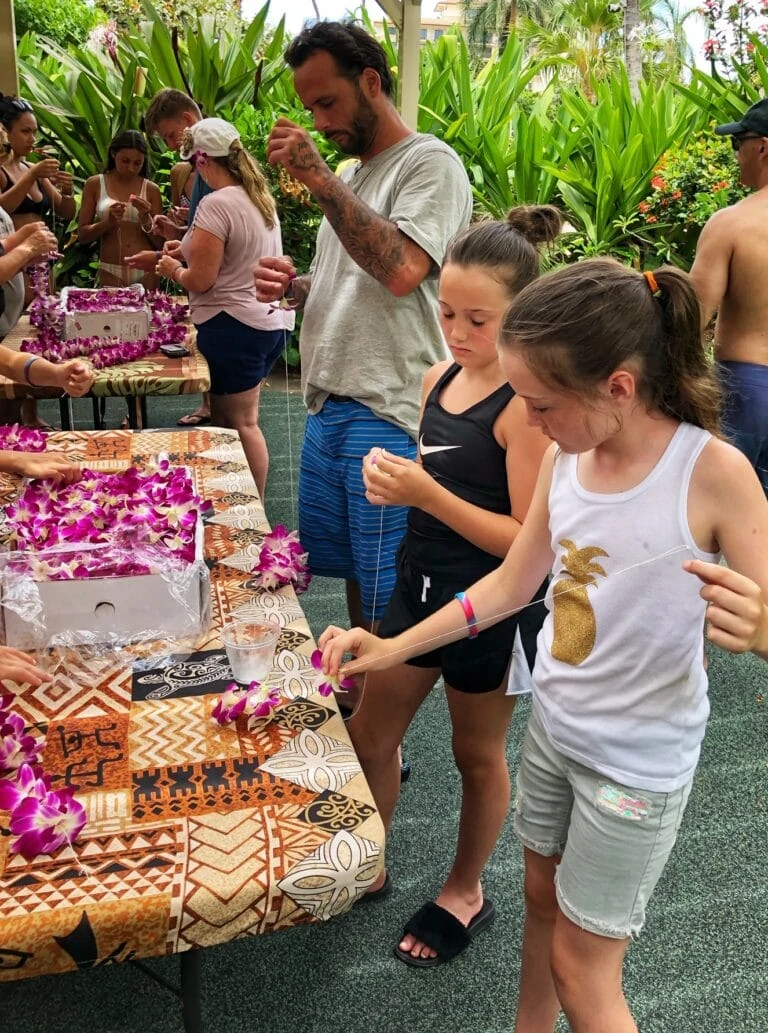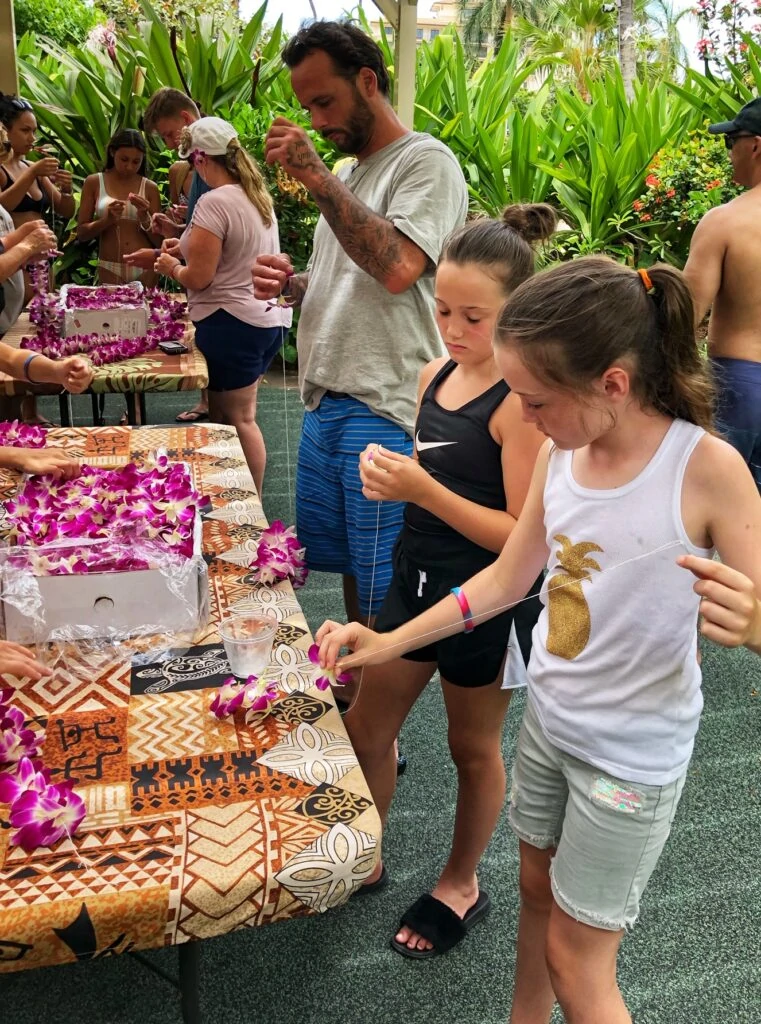 Similar amenities at both resorts, just themed differently – 
My kids loved the amenities included at the Marriott (tween ages). While the Aulani has wonderful amenities listed too, we did not feel like we missed out on too much. If what you are looking for is Disney specific things (like character meet and greets), you won't find those at the Marriott, but you could walk over and enjoy a character meal at the hotel even if you are not staying there.
Both hotels will have a calendar of activities. My girls enjoyed making leis with fresh flowers, participating in dance lessons, athletic challenges, movie times and much more. There was even a mermaid swim up at the pool one day, where kids could interact and get pictures with a mermaid!
They provided us a DVD rental card when we checked in, and you were able to check out a movie each night from the DVD kiosks in each building. This was a fun perk that we are finding at more hotels lately, and my kids love it.
There was also a Kids Club open on certain evenings (mostly weekends when we were there). Our kids participated one night, and had pizza, did crafts, played games and watched movies, while we got an evening out without kids.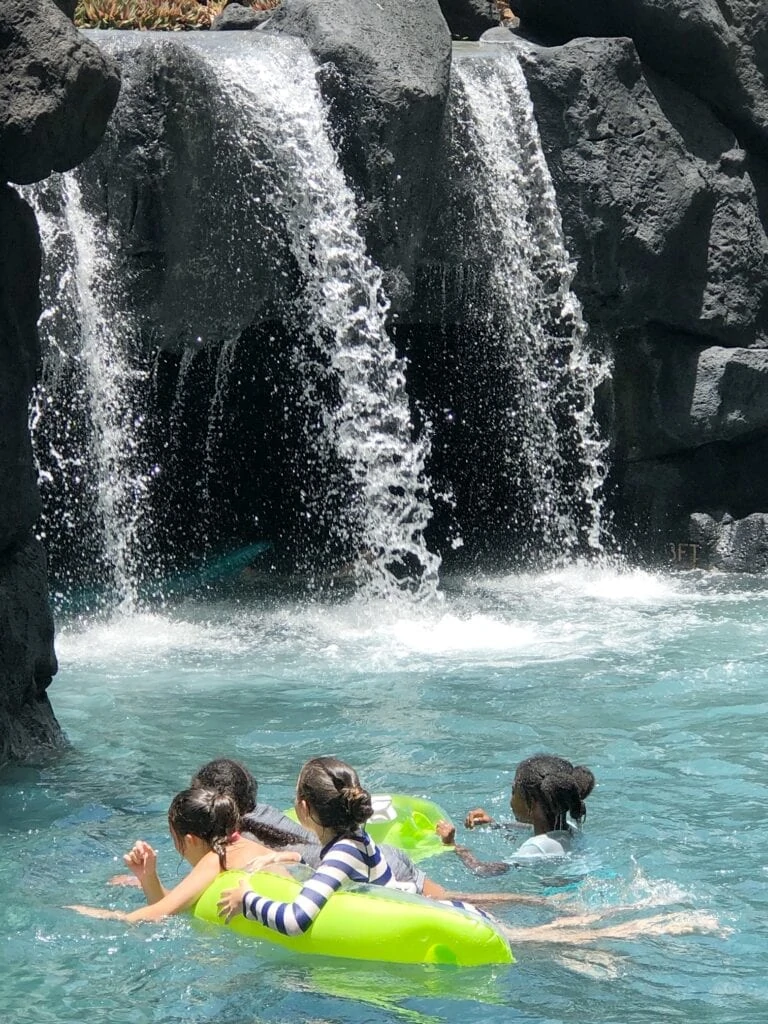 While there are not all of the waterpark themed amenities that the Aulani has (like their splash pads and lazy river) the Marriott had some pools we loved. There was this fun water fall themed pool, which had caves you swam through waterfalls to get into, and a water slide that came down through the mountains. You would find hot tubs nestled up in the rockery, as well as many other areas throughout the grounds too. My kids loved this pool, and we spent time at it ever single day of our trip. This was the most popular pool for the tweens and teens, and it was open until around 10pm to 11pm each night we were there (depending on what day of the week it was).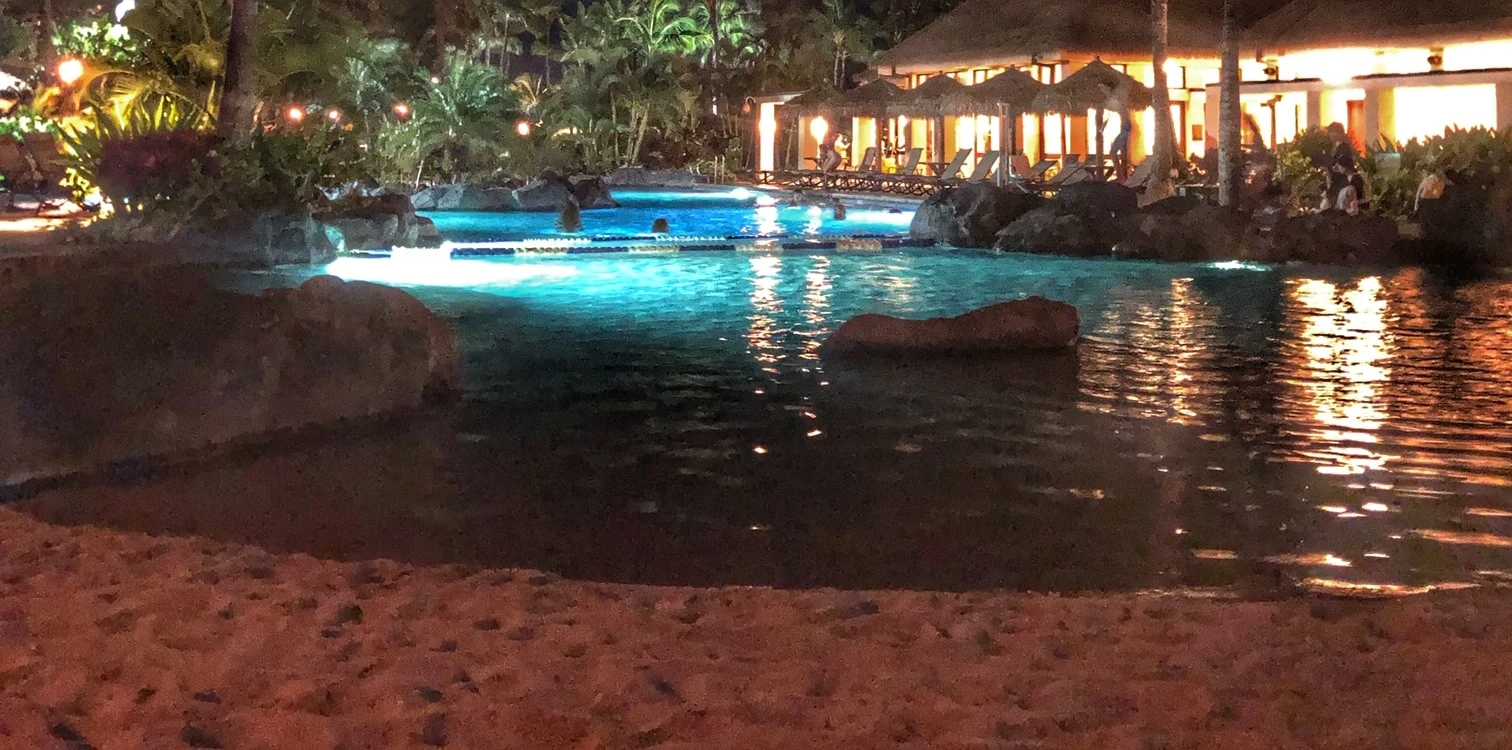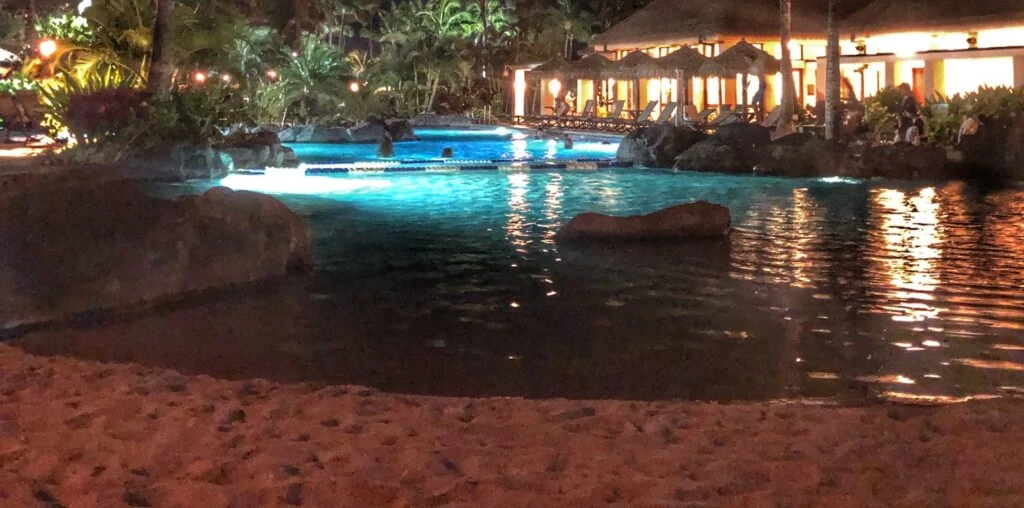 There was also a zero entry sandy beach pool (with covered areas to sit) that was great for little ones, and it had a volleyball area at the end of it for bigger kids. We swam in this one nightly (they usually hit both kid friendly pools, and multiple hot tubs in the evenings), and it was very peaceful.
You will find an adults only pool on the other side of that one, and hot tubs all over the grounds (as well as fire pits going in the evening to relax around). I loved how beautiful it was here in the evenings, and the kids always had something to do.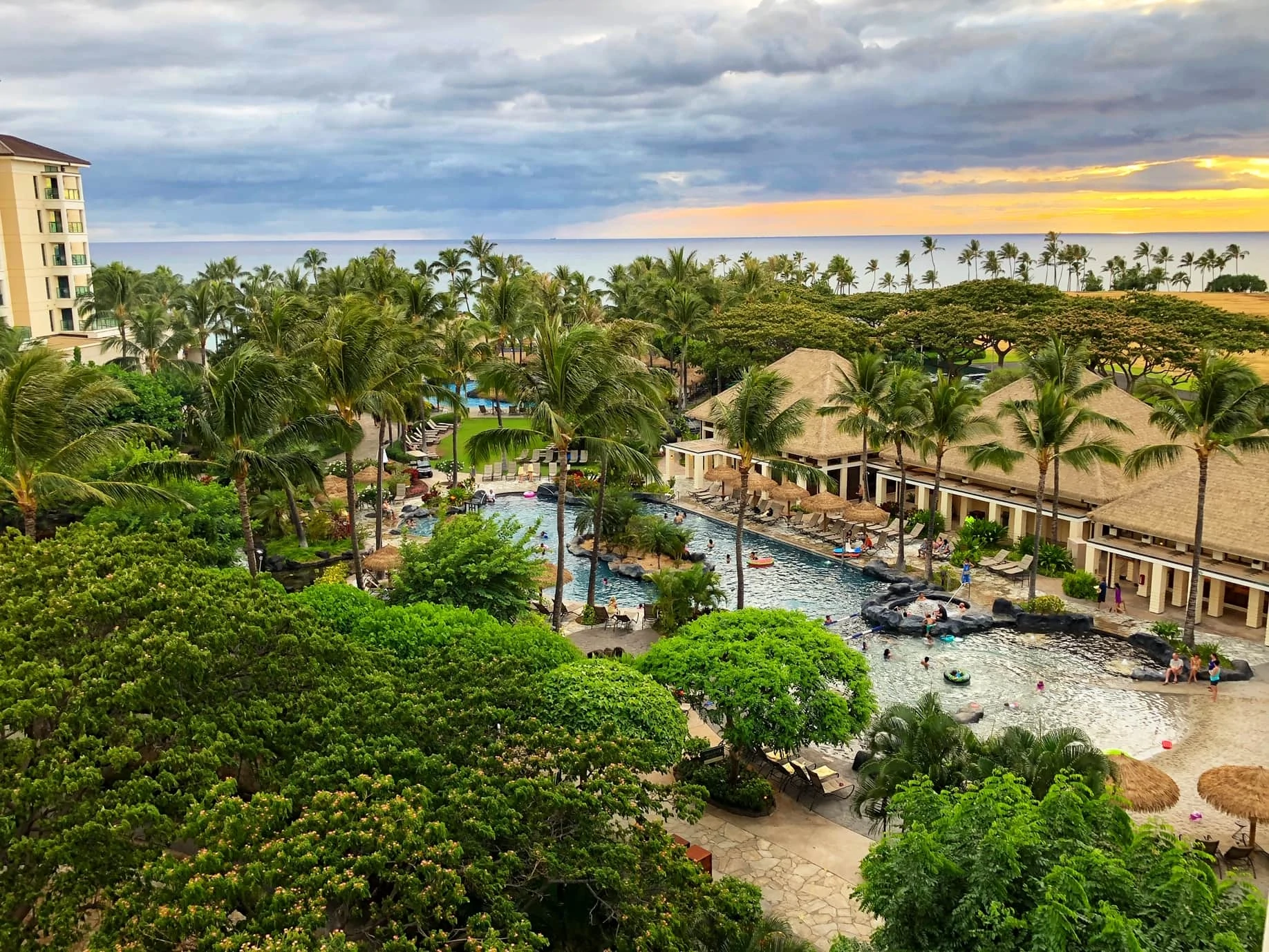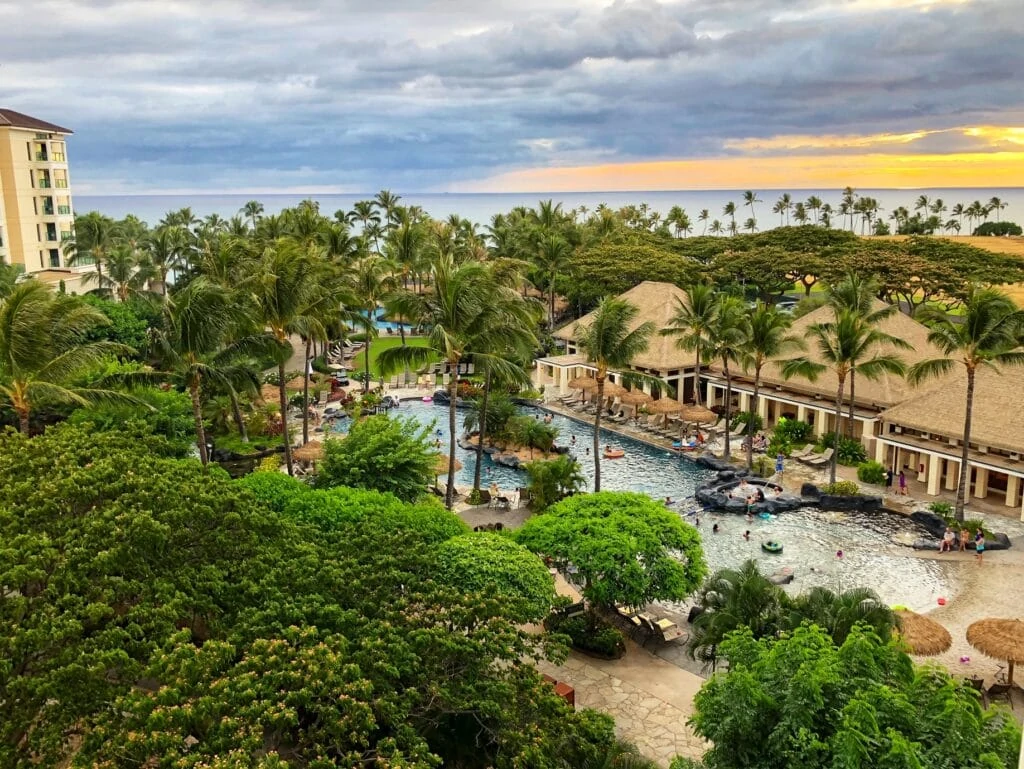 The Cost of Marriott Oahu Vs Aluani –
Truthfully, this was the number one determining factor for us – we found a crazy good deal for the Marriott that blew everything else out of the water.
While the Marriott KoOlina and the Aulani were fairly comparable in price when we looked at sites like Expedia, etc. – we found a different way to book that saved us a ton of money. We were able to stay at the nearby Marriott KoOlina at a fraction of the cost of what we would have paid for Aulani, by renting timeshare points from an owner there. You technically could do the same thing for the Aulani, but being a Disney resort, it is much harder to find those available, and it also costs quite a bit more when we were looking. I have yet to find a really great deal for the Aulani using this method, but we did find a ridiculous deal for the Marriott. Of course that was our experience at the time of booking, and there is no guaranteeing what the price will be for your trip, but it is definitely something to look into.
What we found was, once we arrived and toured both of the hotels (they are in walking distance to each other), is that we were really happy that we landed at the Marriott KoOlina! You can find the best prices currently available here for your stay.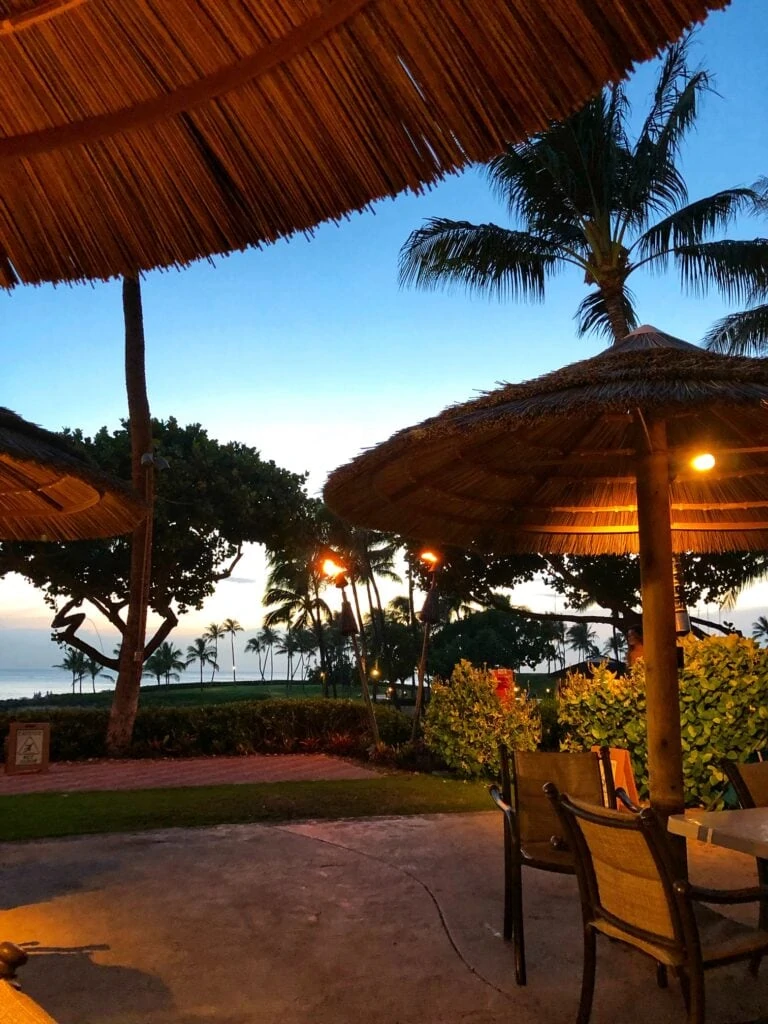 We also loved the relaxed feeling of this location. There were a few restaurants right on site to choose from, and a number more in walking distance. Our favorite was the beach front Longboards Bar & Grill, as we could enjoy outdoor dining with oceanfront views, at bar and grill prices!
So now that I have shared why we chose the Marriott KoOlina, you can find a great review on the Aulani from our friends over at Thrifty and Thriving here, to see more great pictures and info about that resort, that will help you compare and contrast further, to determine what might make the perfect vacation for your family.
As mentioned above, you should have a wonderful stay if you book either of these hotels for family travel. We are just pointing out some things we have not seen discussed much before, so you make a well informed vacation decision.
If you are looking for current rates for the Marriott Ko'Olina resort, find them here.
Things to Consider when Booking a Family Vacation to Oahu in General:
What part of the Island of Oahu Should You Stay On?
We have now stayed in Waikiki, on the North Shore, and on the West Side, and we have enjoyed each stay. My favorite thing to do is to split a stay between a couple locations if you are visiting long enough. There are things we like about each area, and I have shared those below. We have stayed at a handful of resorts, and loved them all – but the Marriott Oahu on the Ko'Olinas we shared about above has been our favorite so far, for our style of travel.
If you are looking for a deal on trips to Hawaii, check out current offers here. Some of the best promotions I have seen lately, I have found here.
Wherever you decide to stay, I recommend renting a car for your trip. You can drive from one side of the island to the other in about an hour, so having a car will let you check out all areas regardless of where you are staying.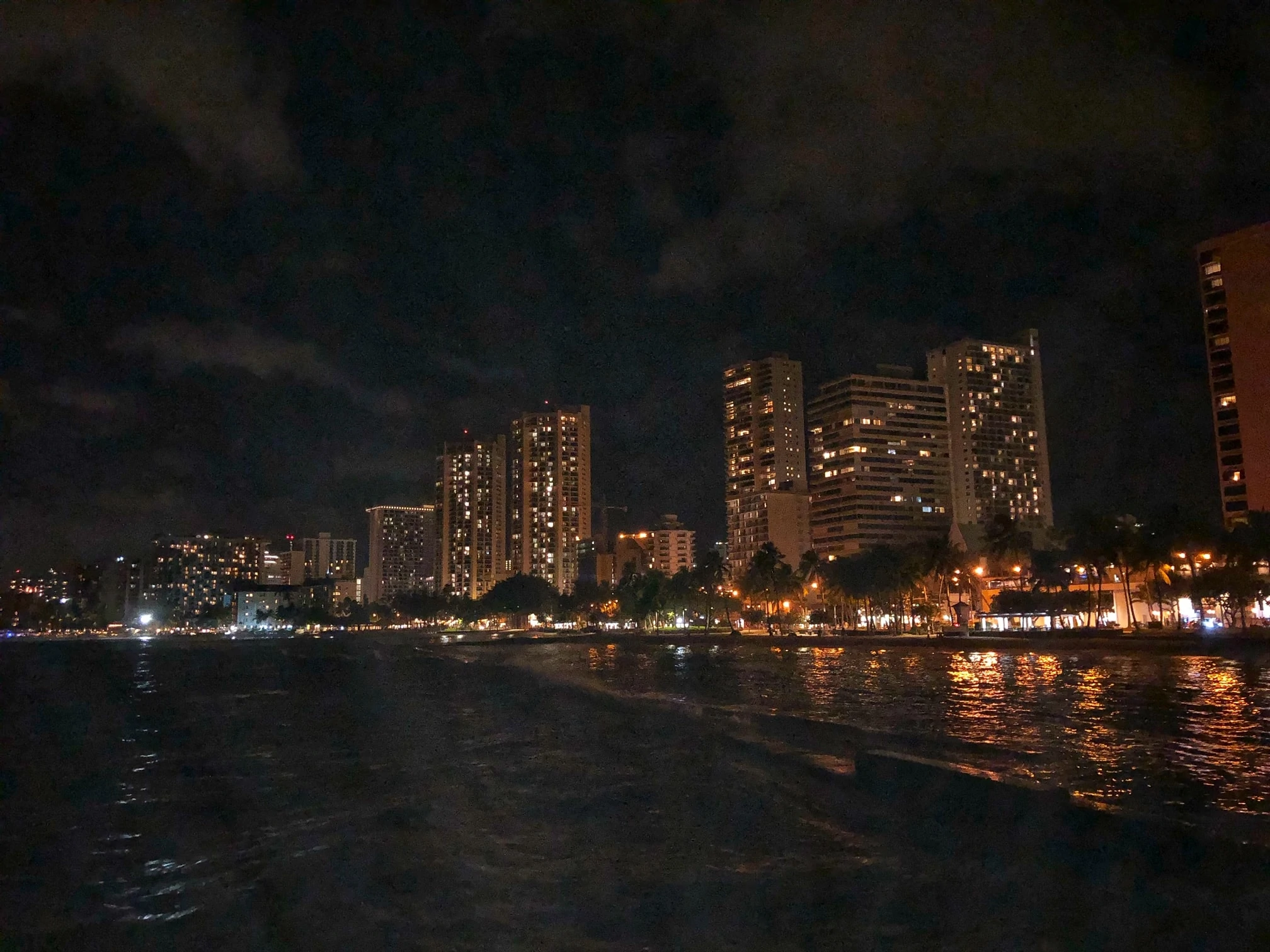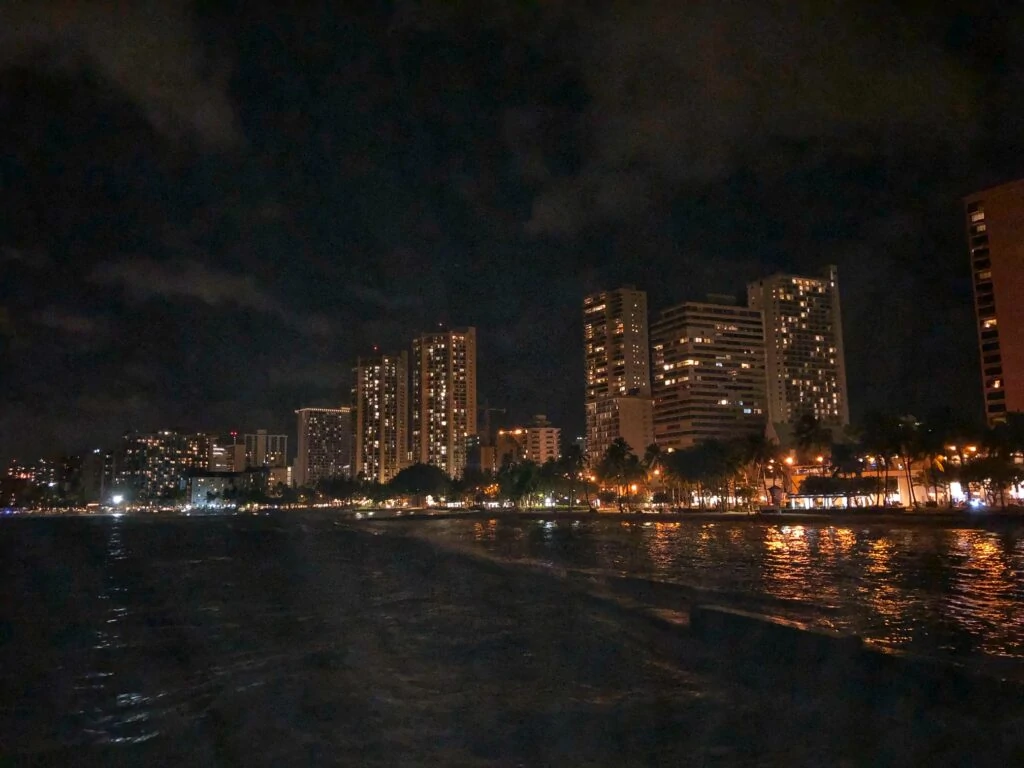 Hotels in the Waikiki area 
Pros of Staying in Waikiki – There are tons of hotels to choose from in this area, and for that reason you can find some of the best prices on hotels in this area too. There is something for everyone to choose from too, and you can stay at a high end hotel right on the beach, or stay back a couple of blocks (and still have easy walking access to the beach) for much less.
If you are traveling without a car rental, you can get to everything on foot here too. There are lots of restaurants, shopping and entertainment options in this area. The zoo is at the end of the strip too, and you have beautiful views of the ocean and mountains from many hotels. There is also more nightlife activity here, if you are interested in that.
Cons of Staying in Waikiki – This is one of the busier areas (hotels are lined up right next to each other. It is going to have a city feel, with beach access and beautiful surroundings. This may not be a con for some, but when I think Hawaii I am thinking of beautiful beaches, and while I like Waikiki, I prefer to only spend a few days here.
We stayed on both ends of the main Waikiki strip during our stay. We got a super deal on Groupon for the Queen Kapolani, which is not directly on the beach but in walking distance (about a block or two). It was the only hotel we have stayed in so far that was not right on the beach, but we really enjoyed it for a few nights – especially as it was much more affordable than the others.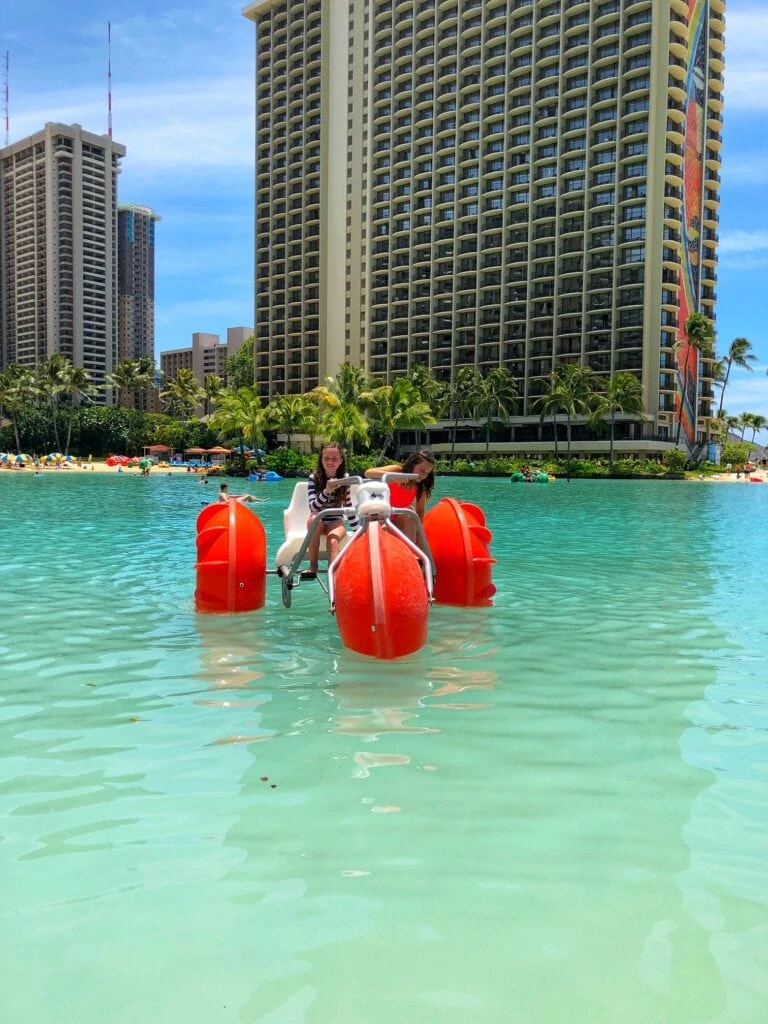 We also stayed at the Hilton Hawaiian Village (find some super deals for this hotel currently available here!), which came highly recommended, and is actually a set of a few Hilton brand hotels, right on the beach, with many amenities. This is a popular spot, and it also has its own lagoons, with many water toys you can rent. My family enjoyed this stay a little more than I did. My kids and husband LOVED it here. What I did not like was that it was super crowded – I could not even get into the pool with the waterslide, as it was packed with people so close to each other there was no room to move. We did travel in July which is a high season though, so I imagine this is not the way it is year round. I do know many other people who loved it here, and there is plenty to do in walking distance.
My favorite tip about staying here, is to visit the Hale Koa Military Hotel next door for great dining options. We found super prices on food in their beachfront bar area. They would set up different dining options nightly, and it was one of the best valued options on the island that we found (plus if you are military you will get an additional discount). This was pre-2020, so you will want to check in on any changes due to current circumstances.
Conclusion – if you want lots of action, and lots of hotel / restaurant / shopping and entertainment options, this is the spot for you.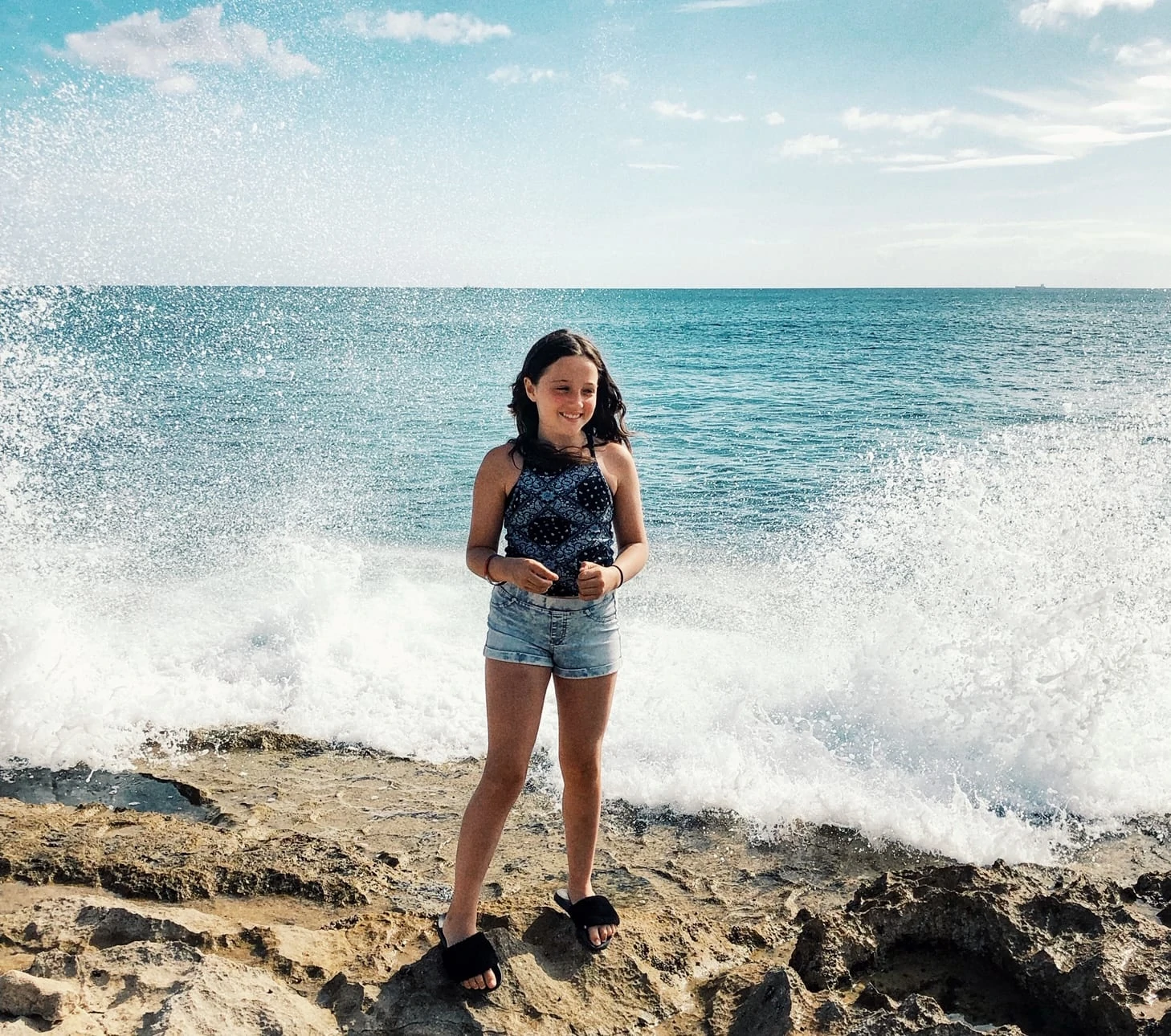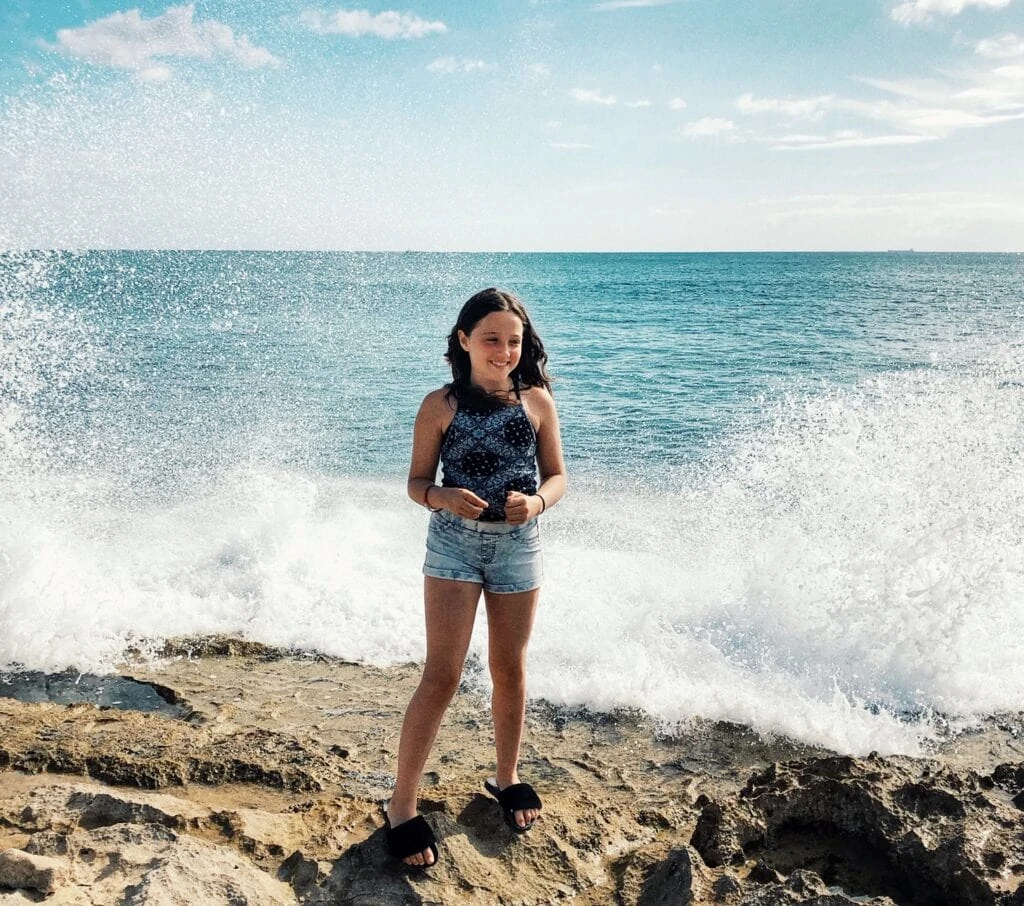 West Side of Oahu (where Aulani and Marriott Oahu on the Ko'Olinas are)
The West Side is where you will find the Ko'Olina Lagoons, and a set of hotels built along that that include the Aulani, Four Seasons, Marriott Oahu and some time shares. There are four lagoons, and one is a public beach and Marina, so lots of quiet beach access.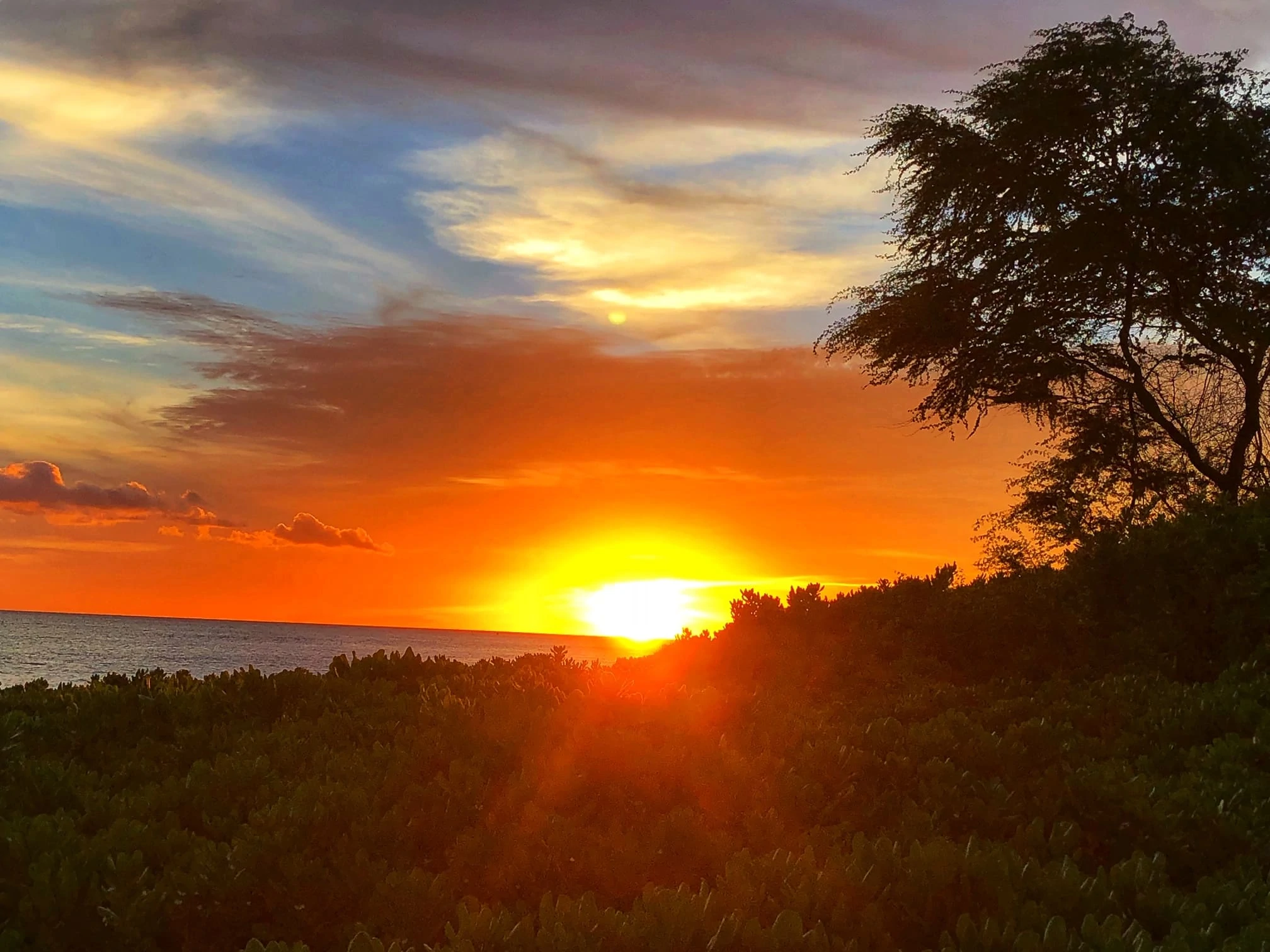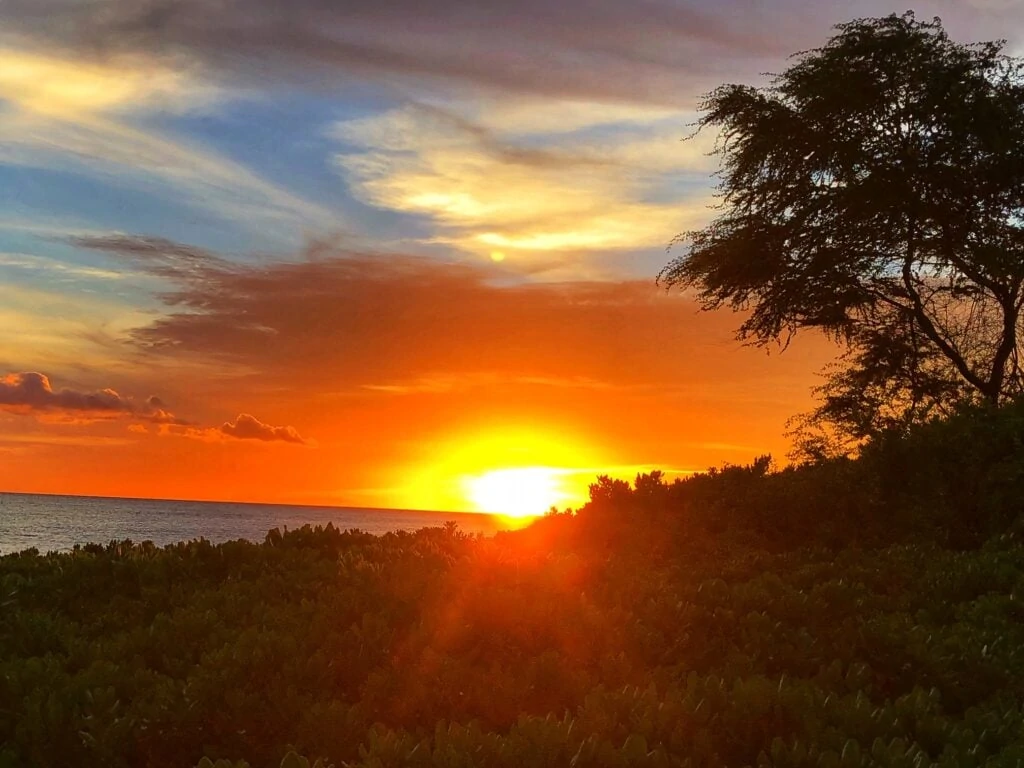 Pros – I personally loved this area, because it was beautiful and I loved the resort. It is not for everyone though, as it is a quieter area (but I still felt there was plenty to do). The sunsets were outstanding here each evening. I loved that there was a walking path that would allow me to get to other resorts, as well as a little shopping center with a number of restaurant options to eat at. While you could stay here without a car, I don't recommend it, as it is nice to get out and explore other parts of the island, especially for longer stay.
Cons – The biggest con for my kids was that although they loved the lagoons, they preferred the waves to play in, and we had to drive to find those beaches for the kids to enjoy. It is out in an area, that is a bit more barren than the rest of the island, once you get out of the resort area.
Conclusion – This area was the perfect mix of relaxation, as well as having access to restaurants and some activities. The beaches where beautiful, walking along the waterfront paths made it easy to get to other locations, and I always loved coming back to our resort after a day out exploring.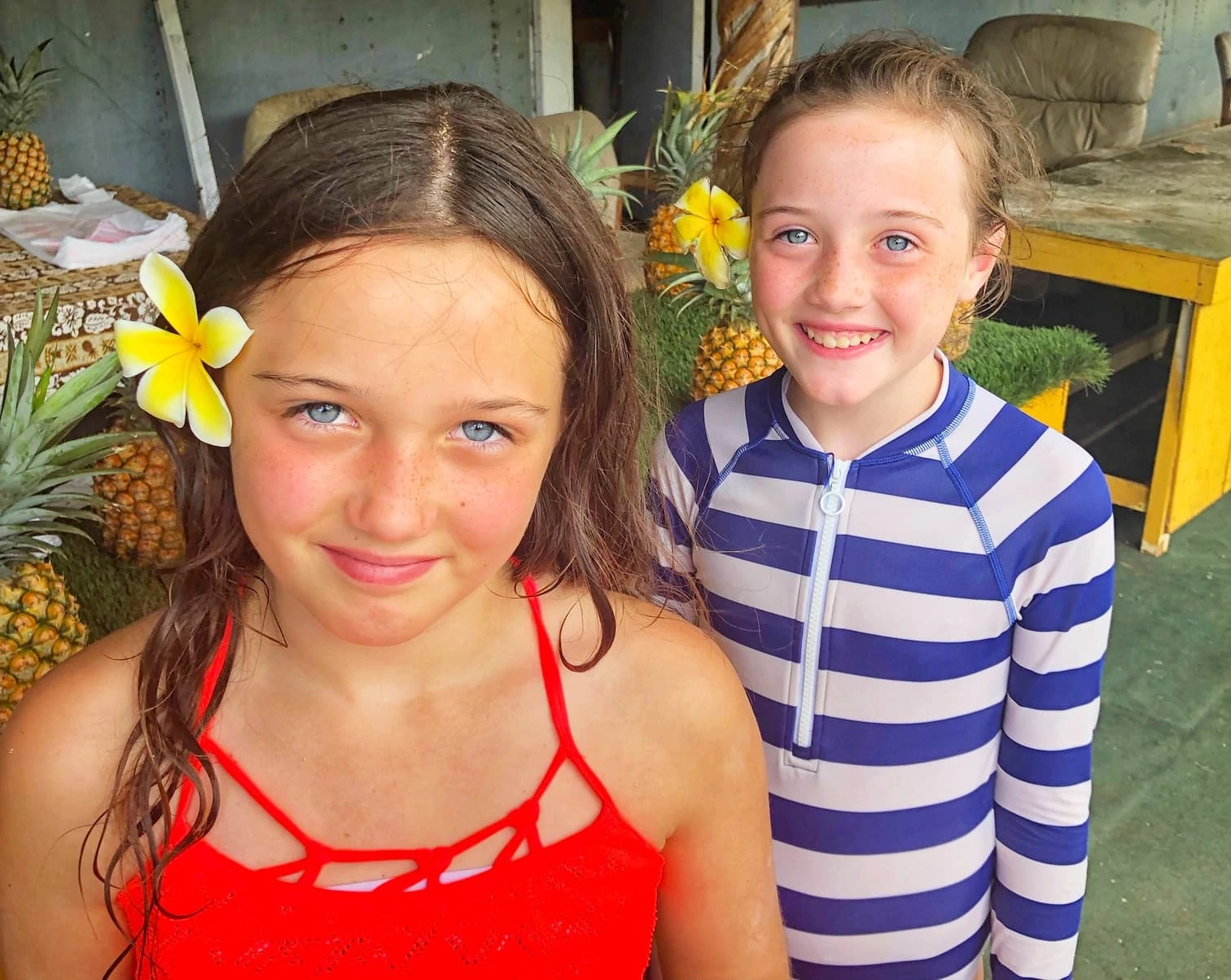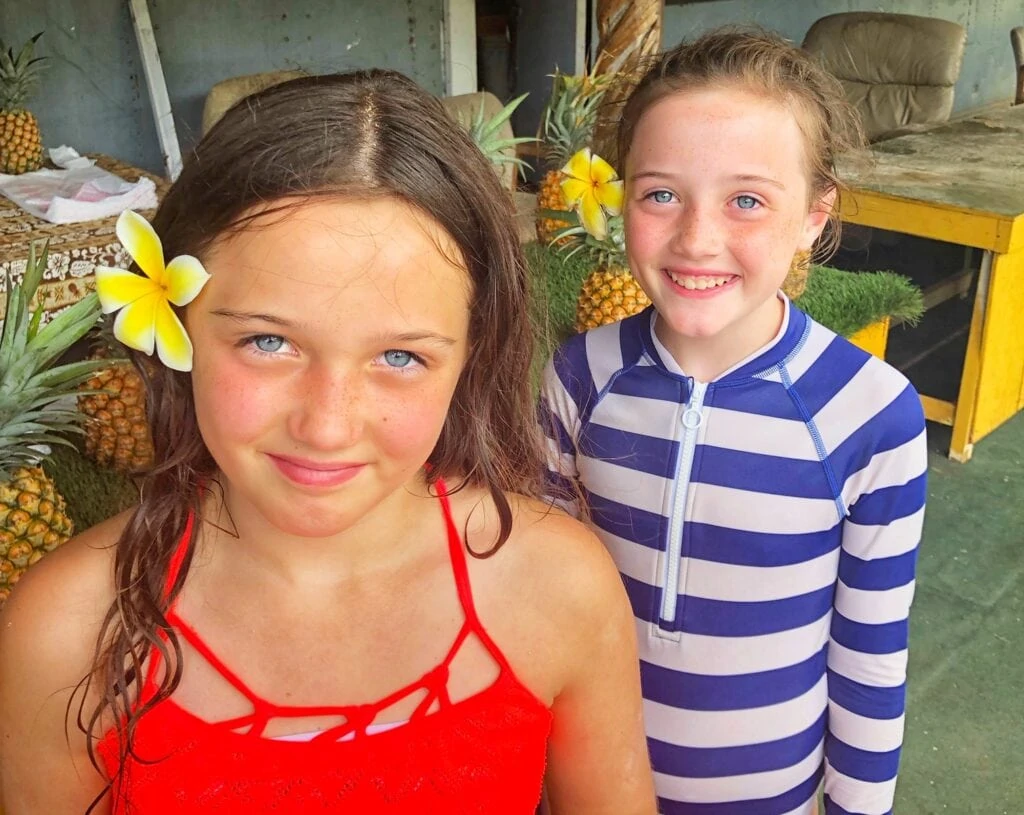 Staying on the North Shore 
The North shore is where you will find great beauty, fewer people (well it can get packed certain times of the year for surfing events, etc.) as well as some of the popular attractions of the island (like shaved ice, shrimp trucks and sea turtles). It is also where you will find the bigger waves to play in.
Pros – Personally, we love the North Shore. It has some of the best beaches in our opinion, where the kids could enjoy some great wave surfing, and beautiful sandy beaches. There are also wonderful hikes in this area and a laid back vibe.
Cons – It is a drive across the island from the Waikiki area, and all of the stores and restaurants, if you like more action. Also, some of the beaches can get dangerous as the waves really crash, so you will want to pay attention to warning signs.
If you do plan to stay on the North shore, the Turtle Bay Oahu Resort is a great choice. I stayed here when I visited with my husband one year, and we loved it. The beaches where gorgeous, as the name suggests there are turtles to see, snorkeling on site and much more. We also noticed some nice Airbnb rentals with beach access in this area, that might be something to look into.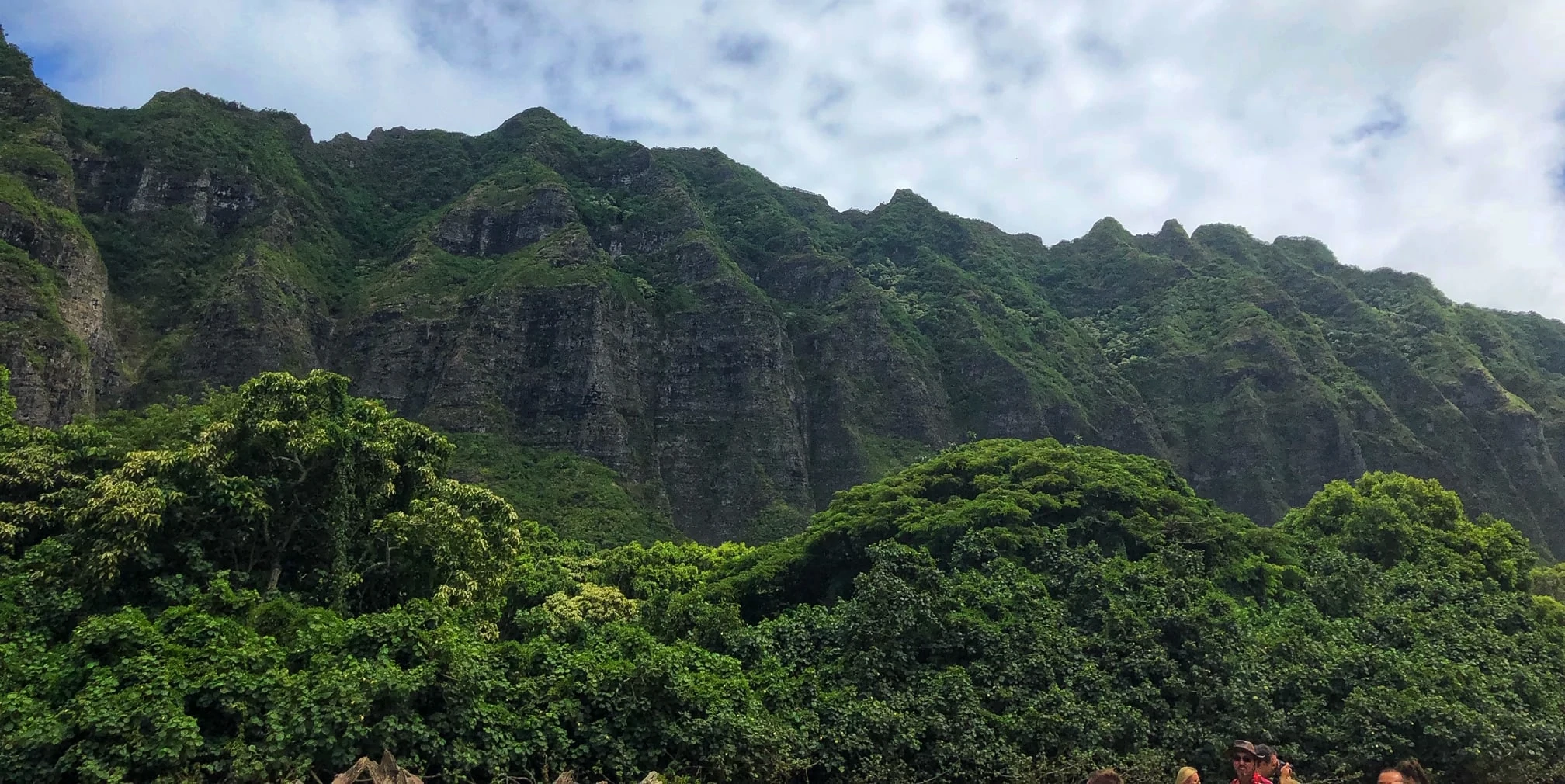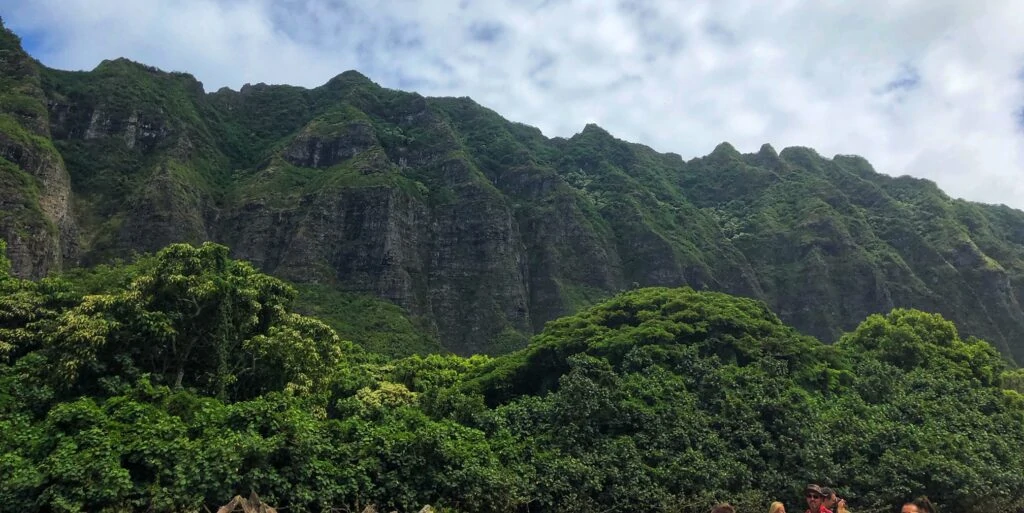 East Side of Oahu
The East Side of the Island is one area that you will not find big hotel developments. If you want to stay here you will most likely need to do something like an Airbnb type rental.
It is gorgeous over here though. There are mountains, plenty of greenery and beautiful beaches, but it is not a big tourist area.
Pros – This area will give you more of a traditional feel for what many expect when visiting Hawaii for the first time (with the backdrop of the green mountains, blue waters and golden sandy beaches).
Cons – This area is harder to find traditional hotel accommodations, you will need to likely get a rental. I have heard you will see more rain over here too (hence all the beautiful greenery).  You also won't find a ton of resort type restaurants and shopping options over here.
Conclusion – this is probably not the spot to plan your full trip stay for most families, but it definitely calls for a day or two to explore!
Things to Do in Oahu with Kids:
Oahu is a great location for families, and you will find tons of things to do with kids in tow. They will love it. It is a wonderful mix of relaxation and activities for all ages.


Luaus on Oahu & How To Choose The Best One for You!
Experiencing a Luau is something that makes the list for lots of families. Check out this list of Family Friendly Luaus, and tips on How to choose the Best Luau on Oahu from Hawaii Travel Spots, to decide which one might be the best fit for you.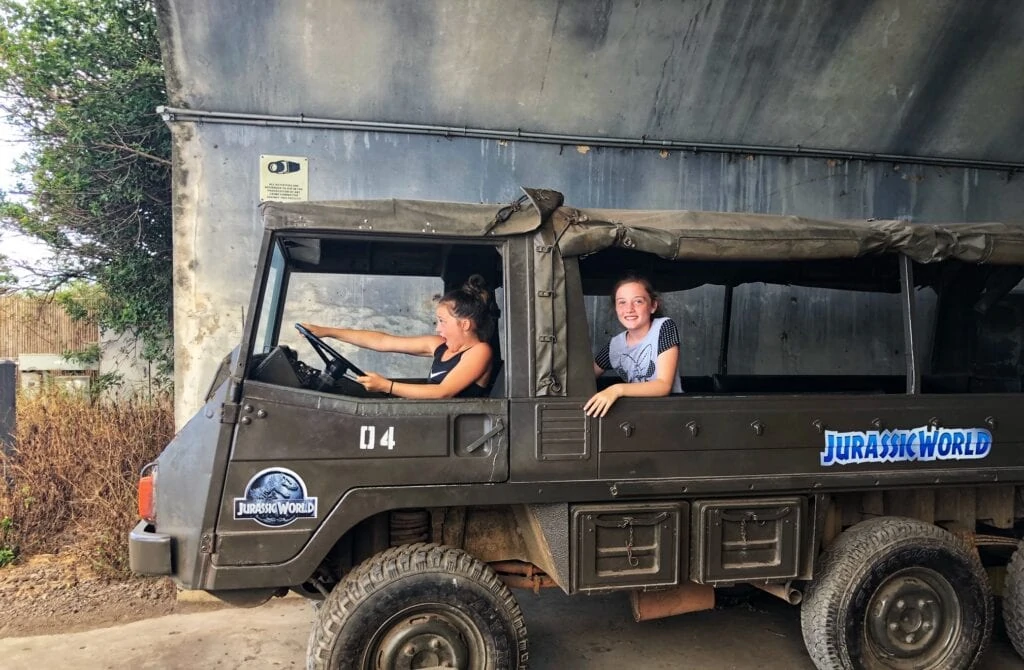 Jurrasic Park Oahu
Ok, so it is not really just Jurrasic Park, but you can visit the Kualoa Ranch on the East Side of the island, that is affectionately knows as Jurrasic valley, as much of the film was done there (along with many other movies and shows). They have a number of fun tours that are family friendly, and we thought it was worth the splurge. You will want to book your tour as far in advance as you can, as they do sell out. We did the Movie Tour, and it was lots of fun. The ranch itself was just fun to visit, and seeing some of the scenery from movies and shows we loved was cool. They do have many different offerings though, and you can find those here.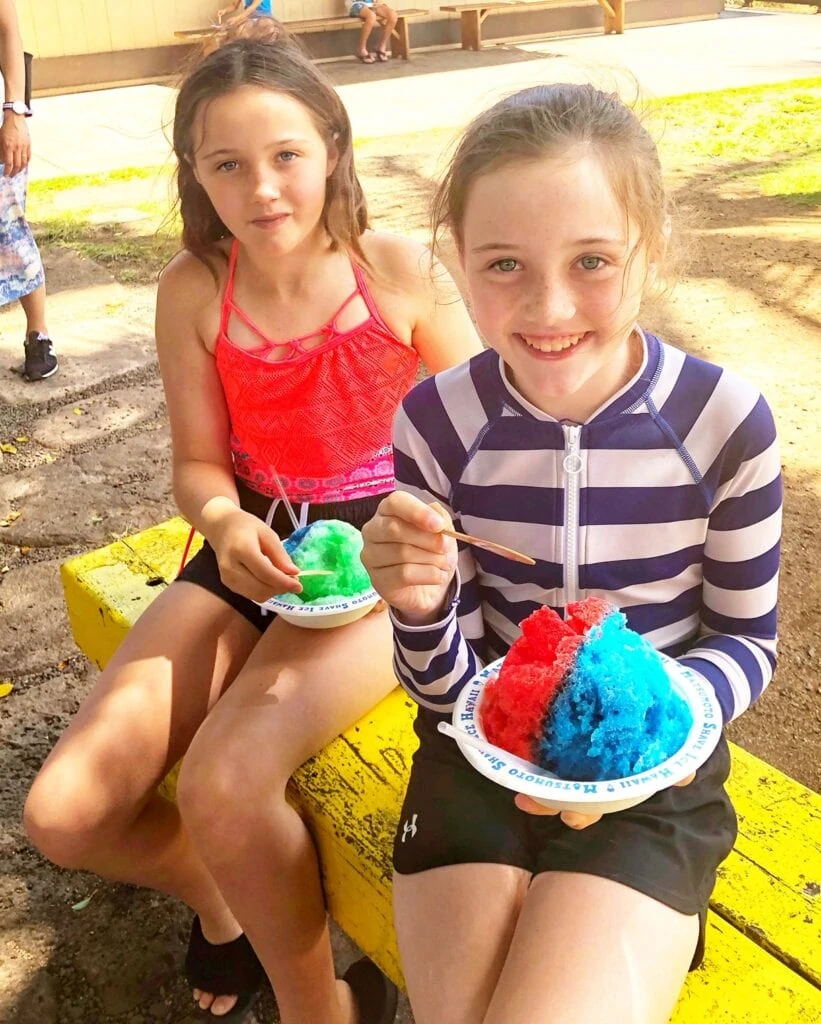 Shaved Ice in Haleiwa
A trip into the well known town of Haleiwa for shaved ice is a must too. My kids say it is the best shaved ice they have ever had, and I would have to agree!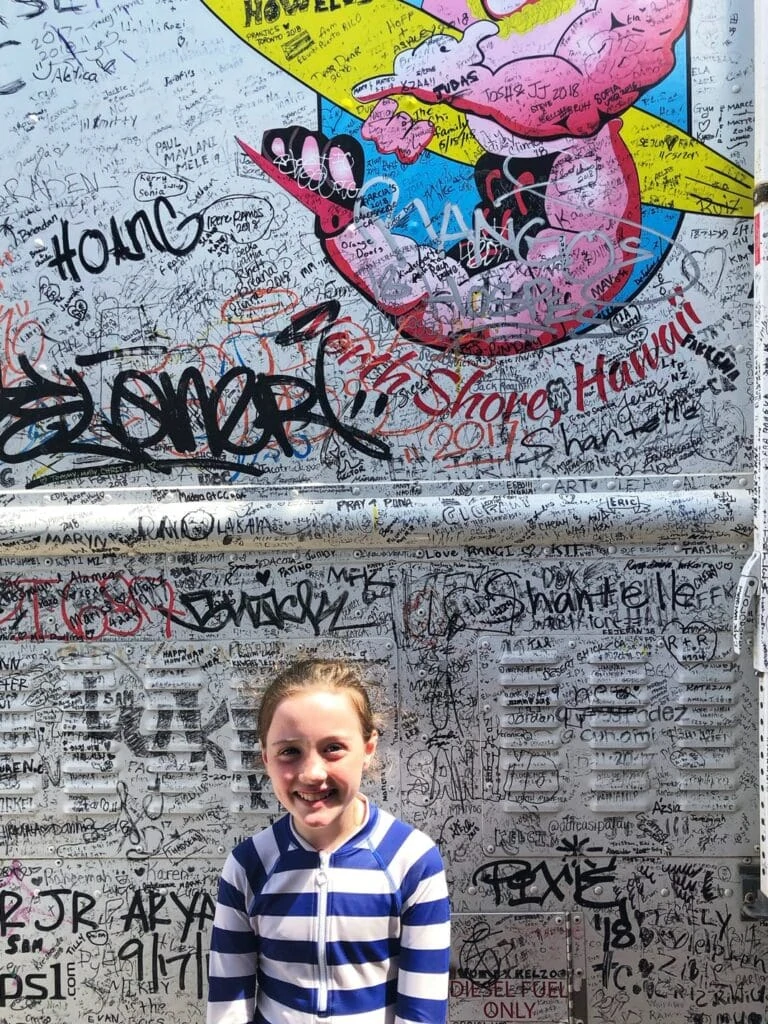 Shrimp Trucks
The shrimp trucks over on the North shore, always get at least one visit from us (usually more than one). If you don' tmind ordering from a truck and eating in an outdoor environment these are tasty. Some are better than others, so we recommend asking locals before you head there what their favorite stops are.
Polynesian Cultural Center
We ran out of time this past trip to visit (still kicking myself about that), but had gone on a previous trip and this is a wonderful day to plan. It is an interactive experience and not only will you have fun, but come away with a better understanding and appreciation of the culture.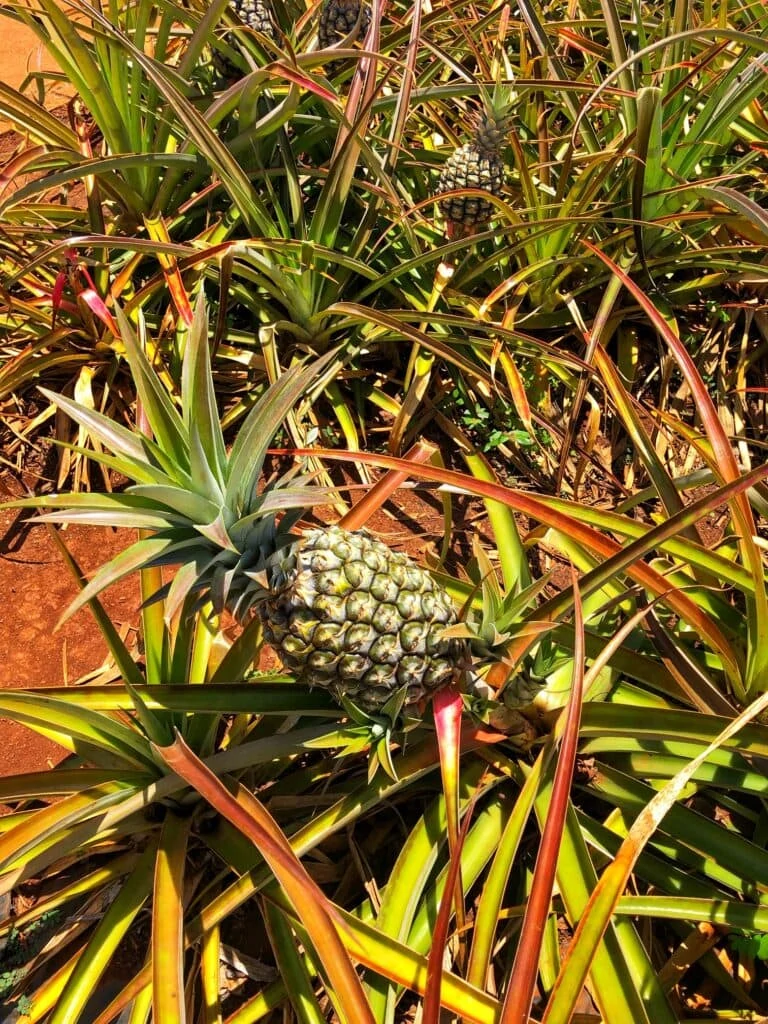 Dole Pineapple Plantation
This spot gets crowded, so if you do not want to stand in lines, and are just after the dole whips then maybe head to Aulani for a visit. If you want the history of pineapples on the island and more, this is a fun stop. They have a pineapple maze, as well as train ride you can pay for, and lots of treats for purchase. I recommend visiting on a week day, the weekends will get really crazy in the high season.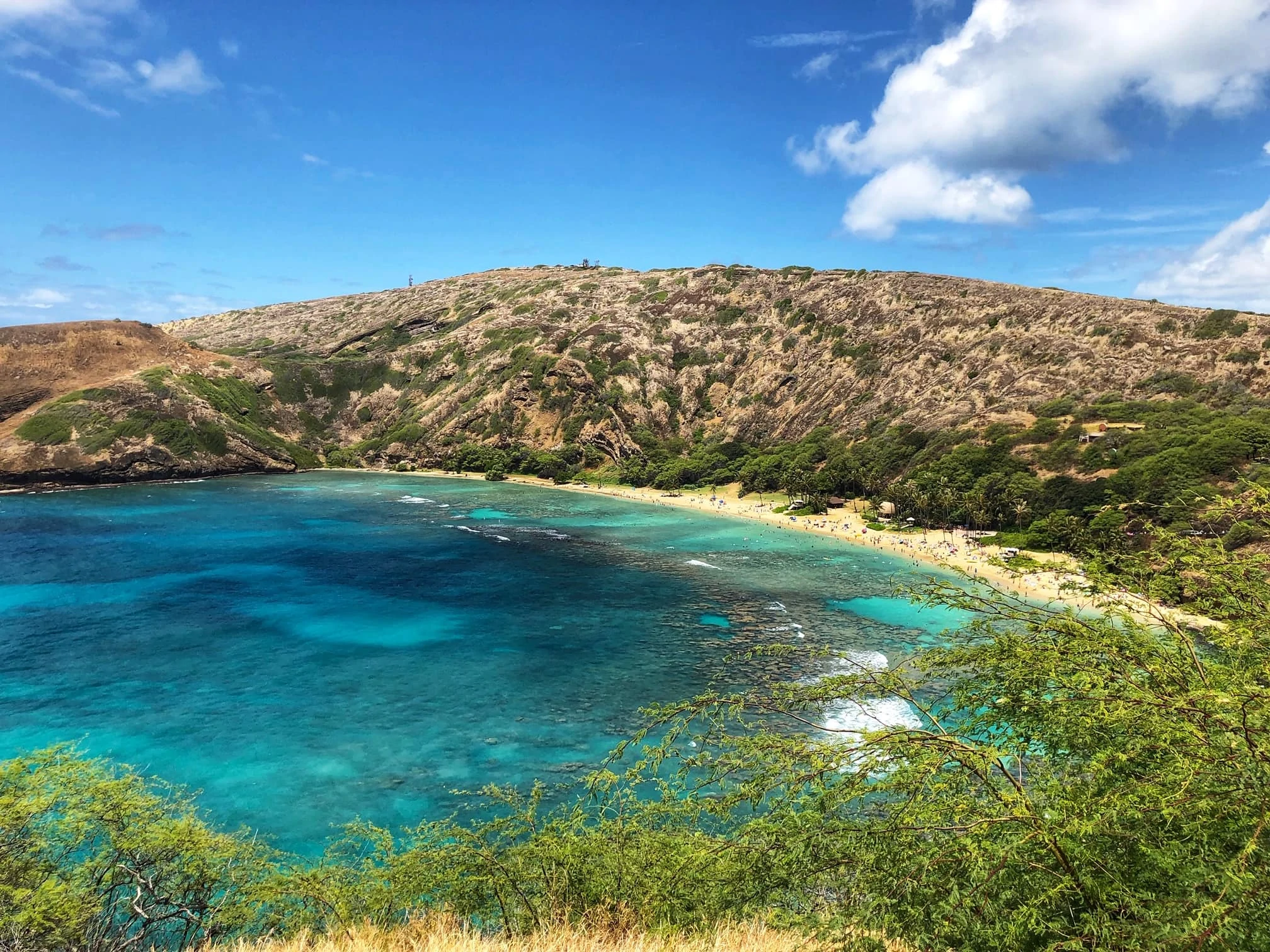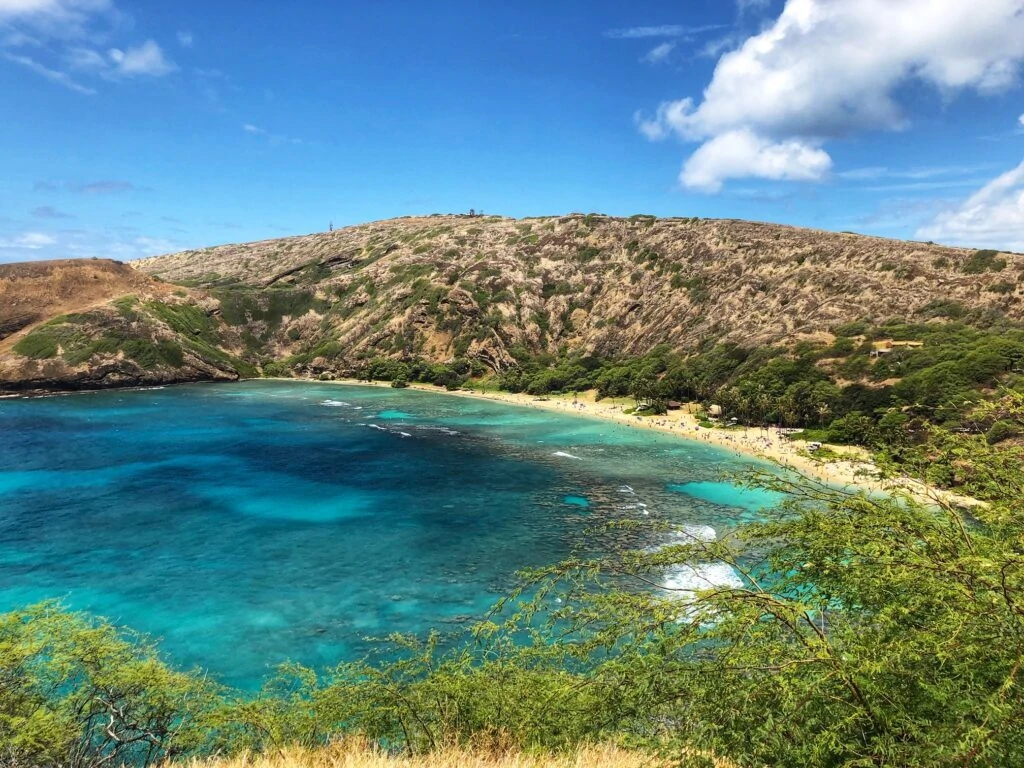 Hanauma Bay
Water Sports
The island is full of water sports of all kinds. We did many with rental equipment in the lagoons at the hotels we were staying out. We did some body surfing on the waves out at the North shore beaches too, which ended up being my kids favorite way to enjoy the water.
One of the popular spots for snorkeling is Hanauma Bay. You will want to reserve this ahead of time, and be prepared to get there early for parking on busy days.
Hiking
There are a number of beautiful hikes on the island. Diamond Head Mountain is a popular hike, and you will want to add that one to your list.
The Waimea Falls Park & Botanical Gardens in Waimea Valley, is a great option for an easy walk and it has a swimming hole you can access at the falls (can even get life jackets for kids to use there).
Go Oahu Card
You can usually find the Go Oahu cards at Costco, and if you know for sure that you will want to do these activities it can save you money, so check that out as an option. You will also find many activities discounted on Groupon here.
There are many more things, like water parks, sea life centers, zoos, kids museums, parks and cultural sites too (like the Pearl Harbor Memorial) that are wonderful ventures for families. We spent 10 days there, but you could fill up more time if you want. This list just covers some of our favorite adventures, but there is much more to see and do as well! Let us know your families favorite spot to spend a day on Oahu!