Tough Mudder 2023 – Discount Tickets Available!
This post may contain affiliate links and I may be compensated for this post. Please read our disclosure policy here.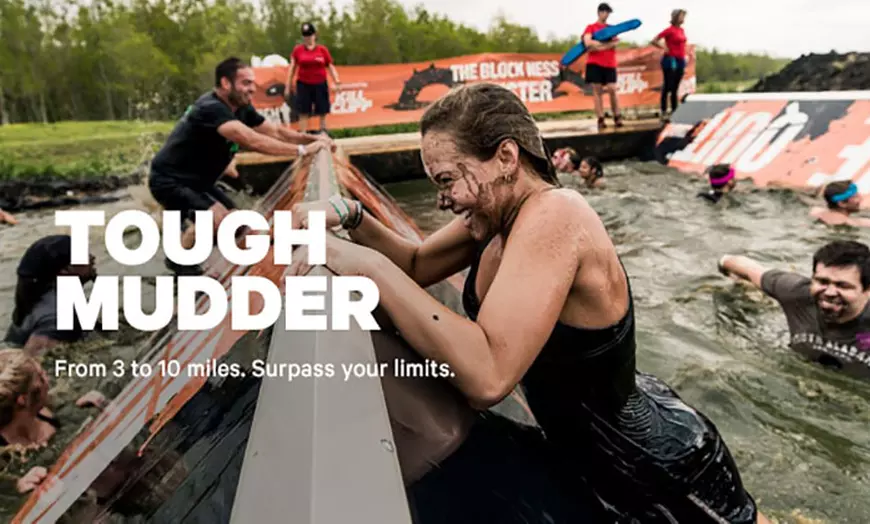 Tough Mudder 2023 – Discount Tickets Available!
Seattle Tough Mudder 2023 is scheduled to happen this year in September, and there are currently Tough Mudder discount tickets available starting at just $39. If you are a fan of these popular Seattle Mud Runs, this years event will be taking place September 23 & 24, in Black Diamond. This offer lets you buy the discount Tough Mudder tickets for any location, including the Seattle Tough Mudder event!
Tough mudder are obstacle course / running events that take place in the mud. They are designed to be teambuilding events, so are the most fun to do a friend or a few friends!
Here are the current Discount Ticket Offers Available:
This discount ticket offer is for adult tickets (13 and up), but they do offer a kids event as well, with kids tickets starting at $25 on their website directly (and there should be a pop up box with a 15% off coupon offer)!
You will also find discount tickets to the Spartan Sprint event coming to Snohomish here (up to 57% off), if you are looking for discounts on similar events.
What you get with these tickets, include:
Each participant receives:

Performance finisher T-shirt
Tough Mudder finisher headband
Action photography
Post-event beer (21+ only)
Want to run for FREE? Did you know you can sign up to volunteer and then participate for free? They have all the details on that opportunity here. 
They do also offer a student discount of 25% off and a military discount of 30% off, but as far as I can tell the discount ticket offer above is a much better deal.
What is Tough Mudder Seattle?
Tough Mudder events are basically obstacle course racing events, that take place in the mud. They are designed to be team working events, so are best done with a buddy or a few buddies (the more the merrier). You can do it yourself if you want too, and meet friends.
The Tough Mudder Seattle event takes place in Black Diamond (the South Sound area).
Anyone can do a Tough Mudder Challenge (they call them challenges not races on their site). This is what they say about who can do a tough mudder "Participants can run, walk, jog, skip, or even crawl to get to the finish line. The goal is to have fun, overcome obstacles, and achieve personal accomplishments with help from family, friends, and strangers alike."
There are age limits for each event, but there is also something available for all ages – so it could be a perfect family event, friends day out, or team building for any other reason.
What to Wear for Tough Mudder Events –
This is a physically challenging activity, so you will want to wear clothes you can exercise in easily. I also recommend maybe clothes that you don't mind if they get ruined….you will get muddy and it may or may not wash out well. Black works well. Usually there is a place to shower or rinse off at the end, so bring a towel and change of clothes for the way back.
Details for the Seattle Tough Mudder for this year include:
Course length: 3+ miles, 13 obstacles (5K), 6+ miles, 20 obstacles (10K), 9+ miles, 30 obstacles (15K)
Start time: your preferred start time can be selected when you redeem your voucher on toughmudder.com. Groupon voucher not valid for First Mud start times.
Check-in: participants should arrive 45 minutes to an hour before their assigned start time to ensure they can check-in, drop their bag, and get to the Loading Zone.
Age restrictions: Must be 13+ (5K) or 14+ (10K or 15K) to participate.
Extra $11 parking/bag drop fee due at registration
Valid on Saturday or Sunday, September 23 or 24, 2023 for the Seattle event.
My teen recently went to one of the mudder events (not this one) and had a blast. I have heard that Tough Mudder is the best of all the mudder events around here though – some friends who have been said it was their very favorite. They look like so much fun! If you have been let us know what you thought?
Fine print for the discount tickets offer – 
Promotional value expires Dec 31, 2023.
Valid only for option purchased. Max 8 tickets per purchase. Online registration required at least 24hrs in advance. No refunds will be issued for customers who do not sign up after purchase and are not able to participate in the event as a result. Refundable only on day of purchase. Merchant is issuer of tickets. Ticket offer value includes all fees. Must be 13 or older (5K) or 14 or older (10K and 15K). Must provide 21+ ID to receive alcoholic beverages. Must provide email address at checkout which will be provided to facilitate redemption. All Prices are in U.S. dollars. Extra $12 parking/bag drop fee due at registration. Not valid for First Mud start times. By completing this purchase, you agree to the merchant's and venue's COVID-19 safety policies in effect at the time of the Event. Voucher is not transferable to a different event or event distance. Start times cannot be changed once voucher has been redeemed. Valid for any location (Any 2023 US Event).
Merchant is solely responsible to purchasers for the care and quality of the advertised goods and services. Offer is not eligible for our promo codes or other discounts.