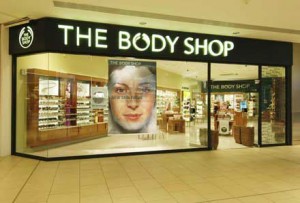 The Body Shop has a new coupon available for in-stores or an online purchase.  From July 15th thru Sunday July 18th, you can print off a coupon for $5 off your purchase of $5 or more at The Body Shop stores.  If you don't live near a store, you can also use this coupon online, using the coupon code: BODYBUCKS .  The shipping cost is around $6 to use  online, though, so this would only be a good deal if you have other shopping to do online at The Body Shop.
Find a Body Shop location near you.  There are a number of locations at various malls throughout Washington & Oregon.
Let us know what great deals you're able to find in stores or online!