See Here: 50% off Photo Books & Last Day for Magnets
This post may contain affiliate links and I may be compensated for this post. Please read our disclosure policy here.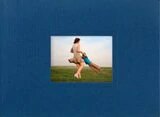 There have been a number of great photo deals lately, just in time for Mother's Day.  Here's another one: SeeHere.com
is offering 50% off their custom photo books right now.  This means you can get a photo book for as low as $2.50 shipped.  The 24 page custom mini-photo book is just $2.50 shipped or you can get a 20 page soft photo book for just $3.50 shipped. If you'd like another size, too, you can get 50% off that price!
You'll just need to use the code: mombook at checkout to receive the discount.
Here's how it works:
-If you're new to SeeHere.com
then register & you can earn 50 FREE prints with the promo code: prints-6.  If you're not new to SeeHere.com
, login to your account.
-Then click on "Photo Books" and pick the size you want. Upload your photos & design your book.
-At checkout, use the promo code: mombook to get the sale price & FREE shipping
*This deal expires Tuesday April 20th!!
Custom Photo Magnet – last day to order::
And don't forget that you can still order a custom photo magnet – today, Wednesday April 14th, is the last day to order it! You'll pay as low as $2.49 shipped for your custom photo magnet!