Ringling Bros. And Barnum & Bailey Circus At Everett Comcast Arena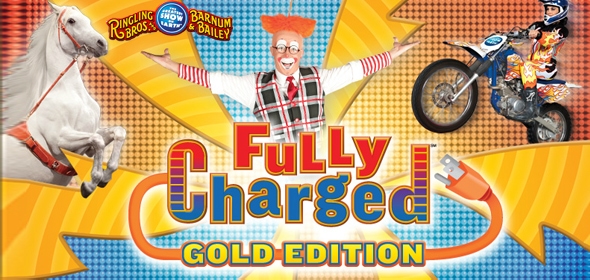 We took our kids to the Ringling Bros. And Barnum & Bailey Circus at the Showare center in Kent this past week for some family fun. They will be at the Everett Comcast Arena through this weekend if you were still hoping to catch the show! My 5 and 6 year old loved it.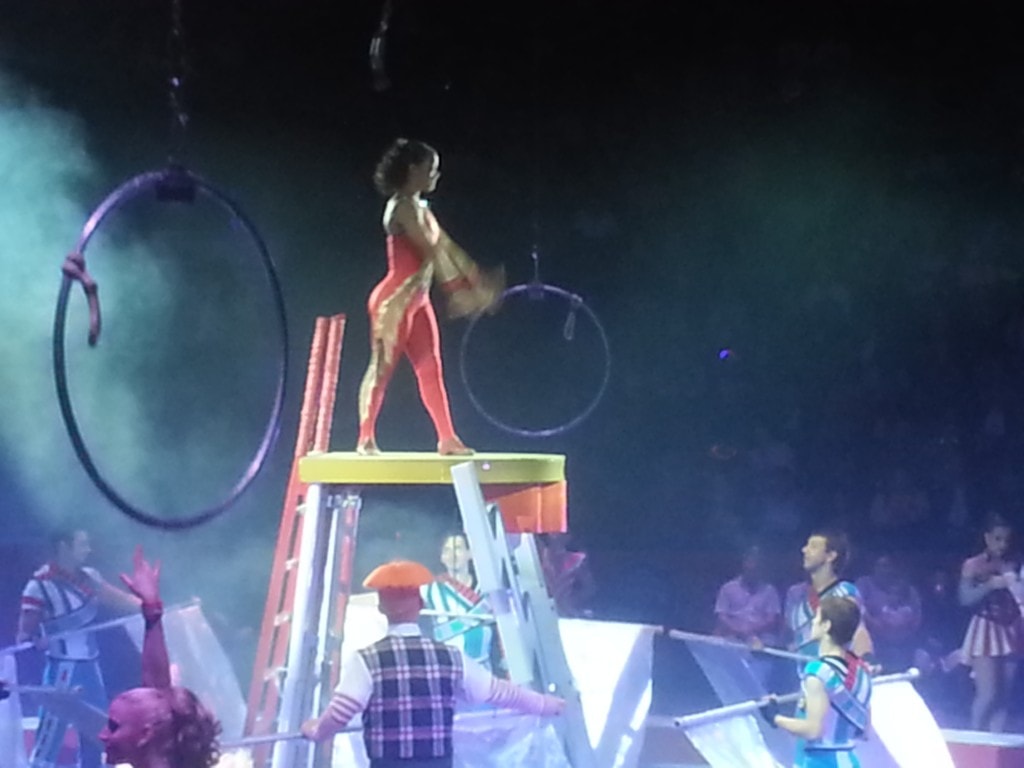 This years theme is FULLY CHARGED GOLD EDITION, and its full of lots of acrobatic acts, juggling acts, trampolines and more. You can go an hour early for a pre-show too.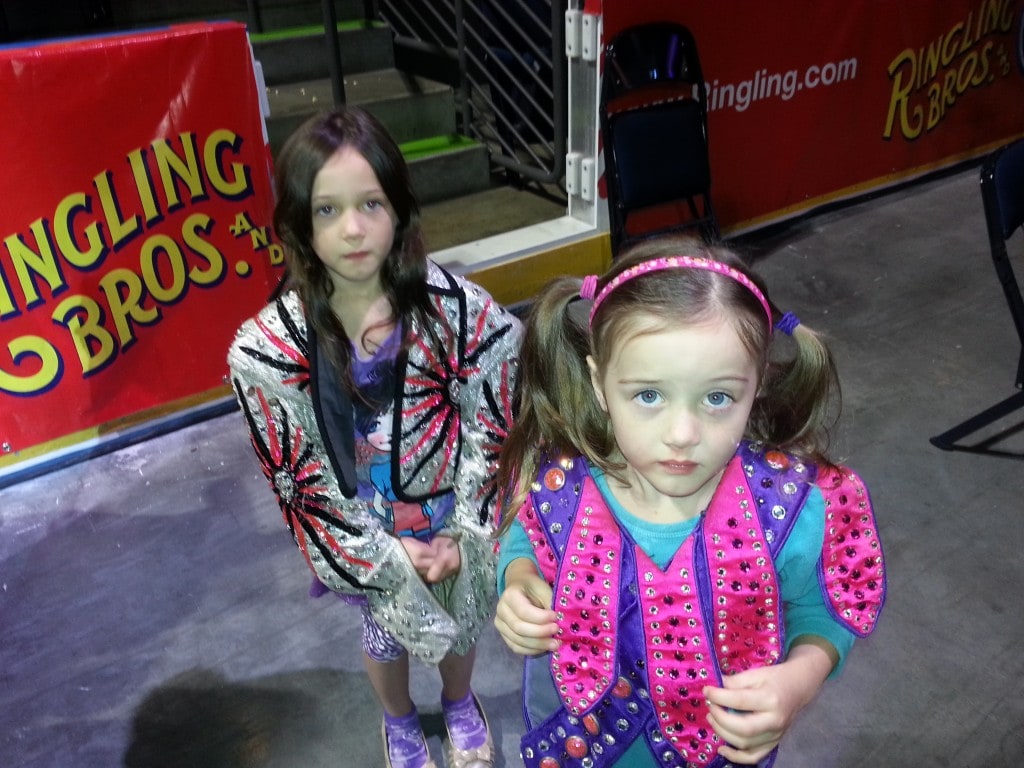 We took our kids to the preshow and they were able to try on costumes, get autographs from circus members and there was even a dance party before the official circus started.
The best priced tickets are for opening night (tonight – 10/10) at 7:30. You can get tickets starting at just $12 per person, with under 2 being free (there will be service fees too), if you are looking to go with your family as well. Personally, I love to take advantage of the opening night special rates, as it is generally a less crowded event too!
They will be at the Everett Comcast Arena through Sunday 10/13. If you cannot make the opening night special, tickets will start at $10 for kids and $20 for adults.
More Info About the Ringling Bros And Barnum Bailey Circus 2013:
Ringling Bros. Fully Charged Ringmaster David Shipman introduces audiences to an international cast of elite performers that generate eye-popping thrills. Electrodes of excitement explode off the arena floor starting with the Lopez Family and their trifecta of extraordinary performances includes knuckle-biting knife throwing, outrageous high-wire stunts and synchronized mayhem inside the globe of steel!  Ringling Bros. also welcomes Mongolian strongman Mr. Power along with dazzling Lady Lightening, award winning aerial gymnast Sergey Novikov of the Ukraine and the Vavilov Troupe, a six-man acrobatic troupe from Russia. It wouldn't be The Greatest Show On Earth without showcasing epic Asian elephants, commanding camels, handsome hoof stock and a powerhouse of pups. Ringling Bros. is excited to announce the return of Anton, the eccentric comedian and in Fully Charged, Gold Edition, an unsuspecting energy-thief who attempts to disrupt the flow of circus power using his own mischievous antics. From fire juggling, drum playing, tap dancing to trampoline tumbling, will this spotlight-stealer rewire his ways and repower the circus?
Disclosure: Ringling Bros. and Barnum & Bailey Circus provided us tickets to visit the Kent event. All opinions are 100% my own.