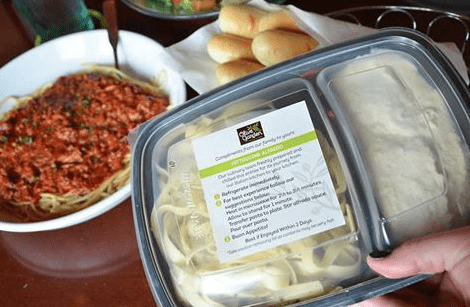 The Olive Garden Buy One Take One Home promo for their Never Ending Pasta Bowl is back again! Olive Garden is celebrating National Pasta Day, so this offer is good today only (10/17)! Just text PRIZE to 29002 to get your coupon for this offer. You must dine-in to take advantage of this promotion. It includes unlimited pasta, breadsticks and soup or salad!
This is an awesome promo as you can enjoy your meal at Olive Garden and then not worry if you finished off your meal & there are no leftovers, as you can then bring home a full entree to enjoy for another dinner or lunch the next day, starting at $10.99 for both entrees! There are select entrees which qualify for this promotion.
If you bring any home from your dinner at the Olive Garden, then you'll have your leftover AND the additional entree! Yum! Plus, it's like paying $5.50/entree, which is a great way to save!
Here's how it works::
Start by texting PRIZE to 29002 to get the coupon for the free bowl (good today only – 10/17)
Order a participating entree from their special menu along with unlimited soup or salad and breadsticks (There are 7 entrees to choose from or you can order a premium entree at an additional price)
Choose a second entree to take home for later (there are 4 entrees to choose from)
Final Price: as low as $10.99 total for both entrees (+ tax and tip)
Olive Garden's E-Club: Sign up for their newsletter & you will get a free appetizer or dessert with the purchase of 2 entrees.
Make sure to check out all the current restaurant discounts and coupons available right now.
Save
Save