Meet Malcolm Smith From the Seahawks (MVP of The Superbowl) Tomorrow at Local Thriftyways!
This post may contain affiliate links and I may be compensated for this post. Please read our disclosure policy here.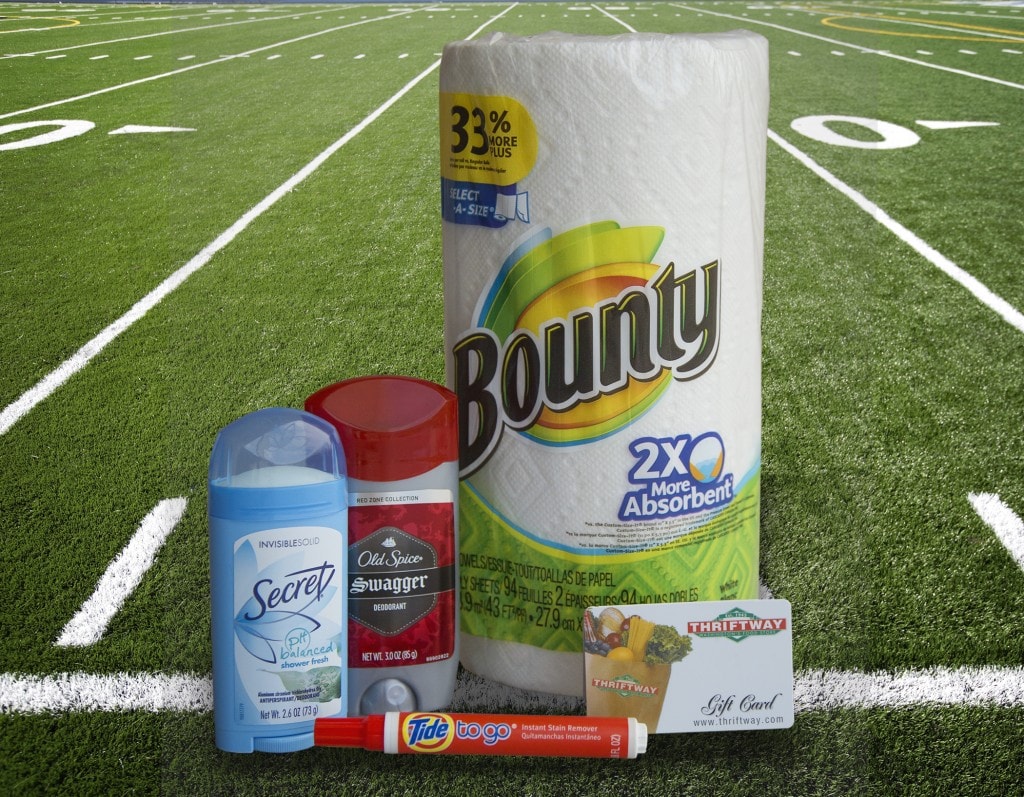 If you are a Seahawks fan, you might be excited to know that Malcolm Smith from the Seattle Seahawks will be at two local Thriftyways tomorrow, to meet and greet fans! When I told my husband and kids, they were really excited. Malcolm Smith was the MVP of the Superbowl, and they cannot wait to get out there to meet him!
In addition to meeting Malcolm Smith, there will be lots of fun festivities going on at the event.  Procter & Gamble and Thriftway have partnered up to help make your next NFL tailgate party a total victory. Here is what you can expect.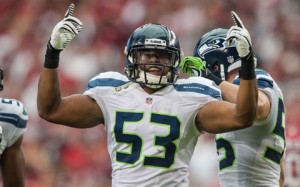 Photo Credit: Seattle Seahawks
To celebrate this partnership, Malcolm Smith, Linebacker of Seattle's home town team will be appearing at two Thriftway stores in Seattle on December 9, 2014 (tomorrow). In addition to having the opportunity to talk to Smith, pose for photos and get autographs, you can also take advantage of the great one-day-only offer at Thriftyway from P&G: Buy $25 in P&G products and receive a FREE Seattle beanie hat!
This is a GREAT offer, as the Seattle Beanies can be pricey, so its a great way to spend money on products you need and get the beanie for FREE! P&G has many brands that you can use for stocking stuffers for the Seahawks fan like brands such as Old Spice, and Head & Shoulders (perfect for the guys stocking you are trying to stuff)!  You can also grab one of the Tide To Go Stain Remover Pens if you have Seahawks jerseys in the house you want to keep clean.
In addition to meeting Malcolm Smith and the free beanie offer, Thriftway is giving out free eye black stickers that feature the logo of your favorite Seattle home town team!
This event is going to be so much fun. I will be taking my family out to the Seattle store tomorrow, and would love to meet any of you who plan to stop by! My husband spent a good chunk of last night trying to decide what he wanted to bring to get signed. I think this is going to be one great event!
Event details:
December 9, 2014:
Thriftway
9740 SW Bank Road, Vashon, WA 98070
2:00-4:00pm
OR
December 9, 2014:
Thriftway
4201 SW Morgan Seattle, WA 98136
6:00-8:00pm
Disclosure: This post is sponsored by the partnership of the NFL and P&G. All opinions are 100% my own.