Lego Fest Portland – $2 Off Coupon Code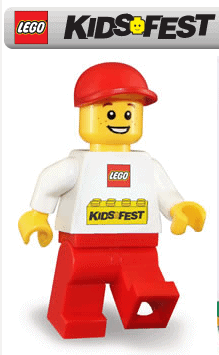 If you have Lego fanatics in your house, you'll be very interested to know about the Lego Fest Portland show coming October 11th – 13th, 2013 to the Oregon Convention Center. Lego Fest in Portland only has 2 shows left for the year – in Portland, OR & in New England in December and this is the only Northwest location (this is the first they are coming to the Northwest, too!). It's hard to find discounts for these types of popular events, and this is a pricey event (tickets are $21 for adults & $19 for kids) but I did find a $2 off coupon code you can use for adult admission, so basically you will pay the same price as kids admission for adults.  If this is something that has been on your child's wish list to be able to go to something like this, then make sure to get the extra discount where you can!
$2 off Adult Admission Coupon Code:
In order to get the $2 off coupon code for Lego Fest in Portland, all you need to do is head online to the Lego Fest website use the coupon code: USFG13 at checkout, to get $2 off each adult admission ticket.  You can find more details at the Portland Family Guide page.
Here's a little more info about Lego Fest Portland:
LEGO KidsFest brings all of the creative hands-on, minds-on fun of LEGO building and experiences together in one activity- and entertainment-packed family event for children of all ages and builders of all skills and interests.
How many of you are headed to check out Lego Fest next month with your child or children?