The Legend of Sleepy Hollow Coming to Beaverton Civic Theatre – $5 Tickets!
This post may contain affiliate links and I may be compensated for this post. Please read our disclosure policy here.
The Legend of Sleepy Hollow Coming to Beaverton Civic Theatre – $5 Tickets!
If your looking for a fun Halloween event that is both affordable and family friendly, this is the one! The Legend of Sleepy Hollow is coming to the Beaverton Civic Theatre the last two weekends in October. If you have purchased tickets for any theatre production lately, then you know that $5 per ticket is a super price. This version is family friendly, so it would make a great Fall activity for everyone.
One of the things I love to do with my kids is to expose them to live theater. With so many electronics and movies for kids these days, its nice to get out sometimes and let them see the arts in action like you can watching live theater.  Some of my favorite memories of different seasons when I was a kid, was seeing a seasonal theater production, and I want to create these kind of memories with my children too. At $5 a ticket, The Legend of Sleepy Hollow could be a great way to make Fall memories with your family.
One of the things I love most about taking my kids to events like this is that they talk about it year after year. If I take then to a movie the experience is often out of mind once we have left the movie theater, but when we have visited live theater productions, they continue to bring up that event year after year. I love to be able to see their expressions as they watch, and laugh with them when they laugh. It just feels like a more interactive and family oriented event for me, and this one cost less then a movie ticket!
More Information on The Legend of Sleepy Hollow Production
The Beaverton Civic Theatre has partnered with the Beaverton City Library to create a fun fall family tradition to produce The Legend of Sleepy Hollow, bringing a literary classic to life onstage! Audience members will be able to follow the story of Ichabod Crane and the headless horseman in a light-hearted and silly production that is reflective of Washington Irving's original work, making this work accessible to young audiences.
To continue the learning offstage, educational activities are available in the lobby, audience members get the chance to meet and greet the cast and crew, and backstage tours are available, upon request.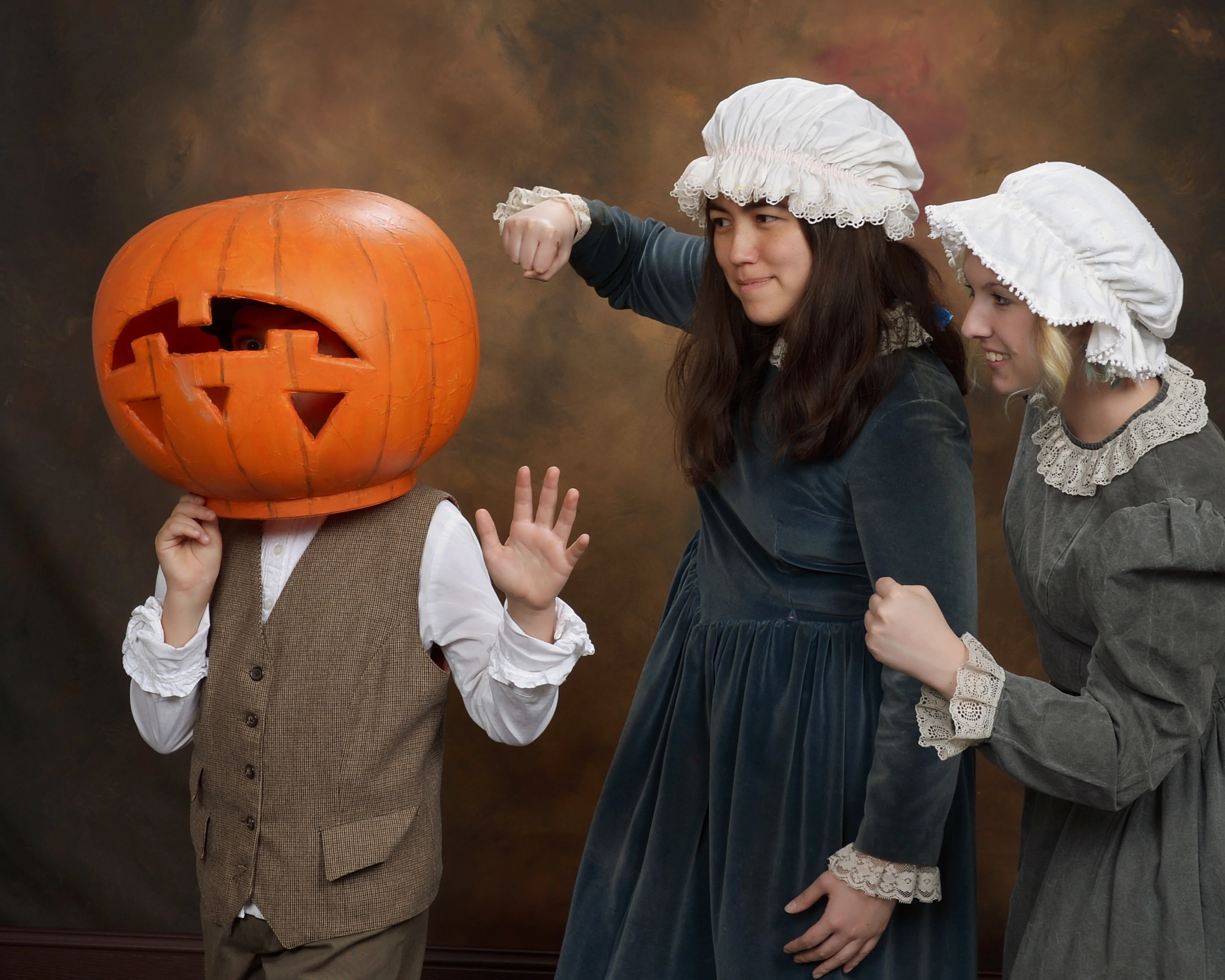 Tickets
Ticket prices are kept at $5 for all ages to keep this experience accessible to as many families as possible.
Children under 2, whom you would hold on your lap, are free with the parents paid admission.  All ages 2 and up are $5, and kids of all ages are welcome. There are booster seats available for little ones who might need them to see better (I always recommend getting there early if you need to use these, just from personal experience in the past).
Purchase your tickets online here (scroll down towards the bottom of the page to find The Legend of Sleepy Hollow $5 Tickets).
Supplementary Program
The Beaverton City Library is putting on a free "Sleepy Hollow Craft Day" on October 15th, from 1pm-2pm, where guests can make old-timey crafts and meet the characters in the play.
About Beaverton Civic Theatre's Theatre for Young Audiences Program
Launched in 2016, the Young Audience Series, recognized by the Oregon Department of Education's Early Learning Division as a brain building program promotes early literacy by engaging families in the practices of reading, writing, singing, talking and playing through affordable live theatre.
Mission
The Beaverton Civic Theatre (BCT) entertains, enlightens and educates while involving the Westside community on stage, behind the scenes and in the audience of theatrical productions.
Disclosure: This post is sponsored by the Beaverton Civiv Theatre. All opinions are 100% my own. Please see our disclosure policy for more details.