Get a $0.99 Photo Journal with Neveo App Right Now!
This post may contain affiliate links and I may be compensated for this post. Please read our disclosure policy here.
Disclosure: This post is sponsored by Neveo. All opinions are 100% our own.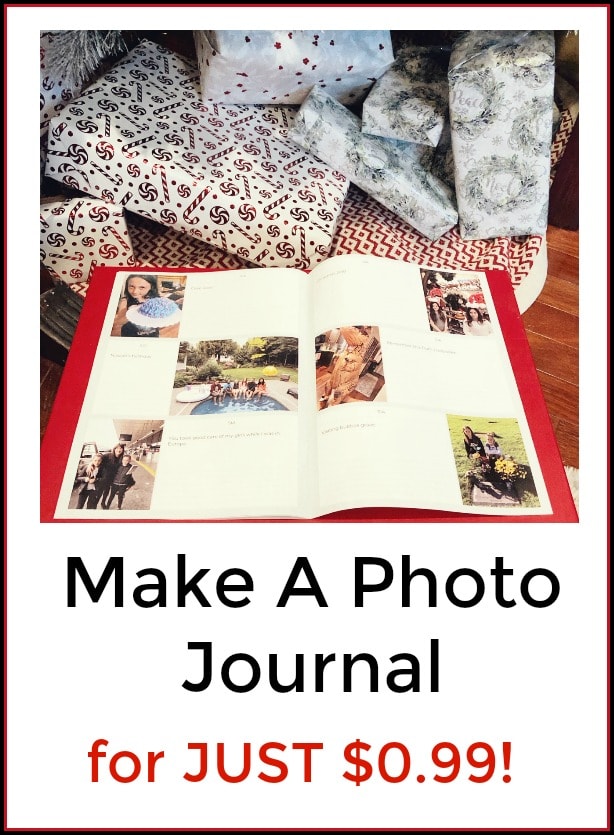 Get a $0.99 Photo Journal with Neveo App Right Now!
Neveo is a new app that allows you to make photo books / journals right from your phone. It is so easy to do, and they are running a special promotion where you can get one of these photo journals for just $0.99 cents! We recently did one and I thought it was a super deal for this price. It took me around 15 minutes to make and I loved the simplicity of it. I had been wanting to make a photo book, but dreaded the time that is required to put into it, so this one was perfect for me. You can put more time into it if you want to, but I loved that there was an option that provided the flexibility to do it quickly, or take more time to customize it, depending on what you want to do.
Plus you get 50 photos for just $0.99 in your photo journal!
I made this first one as a photo gift for grandma from the kids, but I plan to do another one of my kids Santa photos throughout the year, or with photos from a special vacation. It's so easy to do, that it is a great way to compile a set of picture memories in one spot that you can easily shuffle through.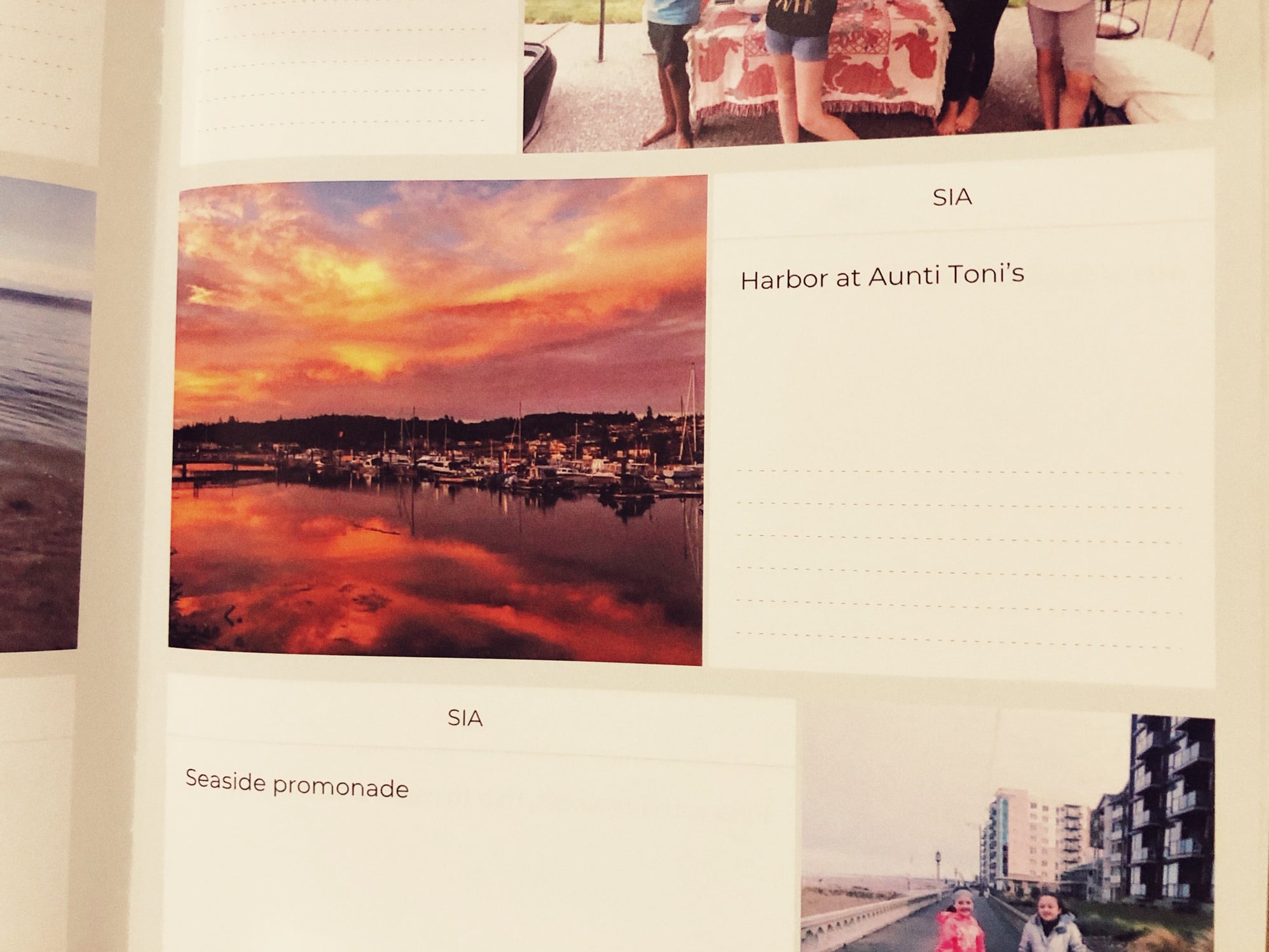 The lines are hard to see in this photo example, but they are right under the image text. 
It is called a photo journal, but is very similar to a soft copy of a photo book or magazine type look. One thing that is  unique about it (and I thought super cool) is that it comes with space for you to journal in it. When you upload your photos you can add a caption to it, but once its printed there are lines under the image and caption where you can write more.
I made one for grandma, of some of our trips and time together over the last year. Then I had the kids write notes to grandma about their memories of those trips, or times together, to personalize the photo journal even more.
You can get up to 50 photos included in this photo book for under $1!
You can even invite family members, and they can contribute to a journal you are setting up as well. For example I set up a profile for Grandma, and then could invite my sister to contribute her pictures to that album too.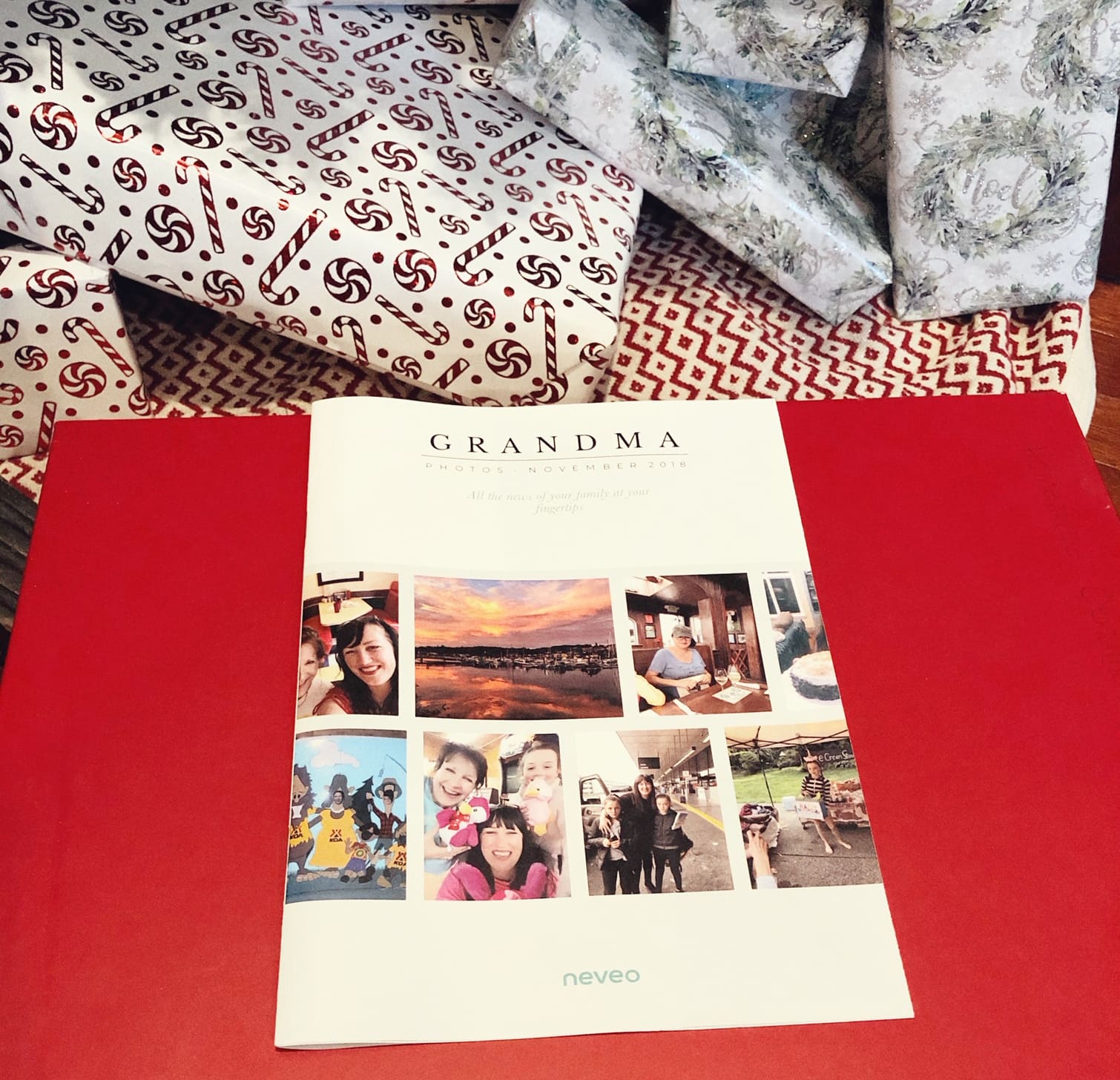 It turns out like a magazine of sorts, with a nice cover (titled whatever you name your profile).
Here is how you can get your own photo book for just $0.99 :
Sign up for a Neveo account here (you can do this on your phone too).
You are then able to create a profile, and from there upload images from your photos or Facebook photos.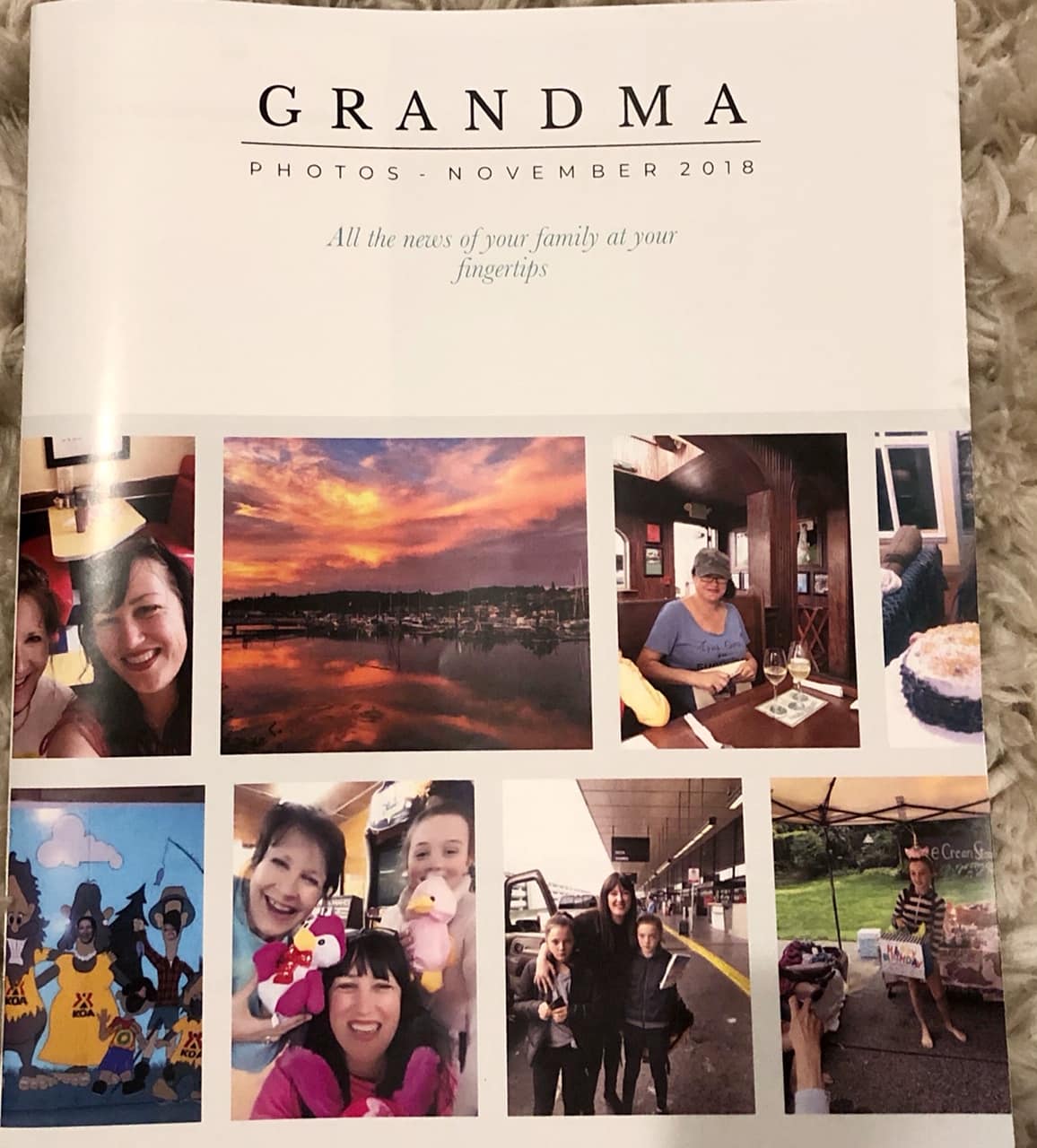 You will want to make sure you title your profile whatever you want the name of your photo journal / magazine to be. I titled mine Grandma and this is how it turned out, so you know how it works.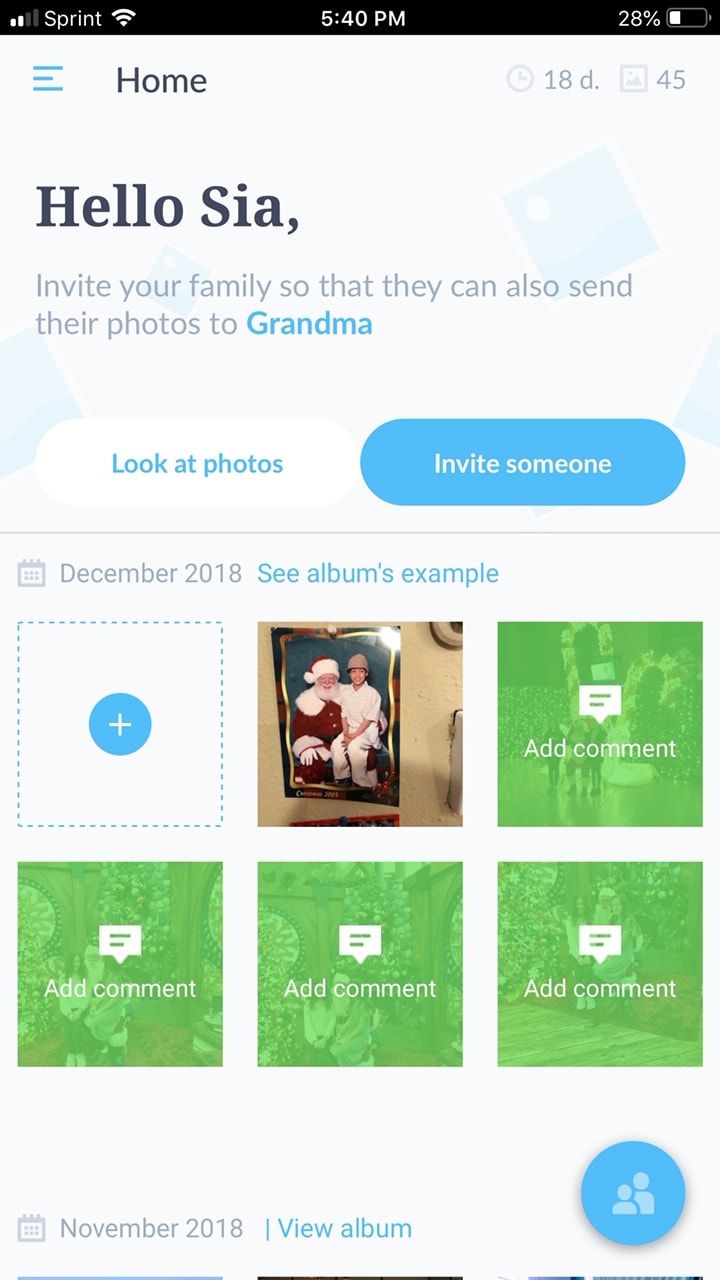 Once your images are uploaded you can add some text by selecting "Add Comment" on an image from your homepage.
One thing to note is that the images will upload by their size, so it may be that they do not upload in the order you selected to upload them. If that happens and you want to change the order of your photo journal, simply select and hold the image you want to move, and then you can drag and drop them into the order you want for your book.
That is a lot of customization for a photo journal for just $0.99, and one of my favorite deals of this season!