For Seattle-area locals – Sign up to be game testers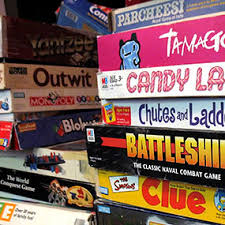 I recently heard about a great opportunity to sign up to be a game tester!! We are a family who loves games, especially my husband and now my oldest daughter! So, I thought this was a fun opportunity and signed us up – can't wait to get our first call to go test a game! There is a Seattle-based company called
Forrest-Pruzan
which has created a lot of games, including Cariboo (a Cranium game). They are looking for all ages – kids (ages 3 and up), families, and adults to test out their games as they're being developed!! You would need to come to their office in Seattle to try out the game and then once the game has been released, you will receive a copy of the game! It's a great opportunity to provide your input and ideas on what you liked about the game and what changes you'd make!
If you're interested in becoming a game tester, go to
their website
and click on "playtesting" at the top of the page. You will then be contacted by someone from the company with a few more questions.