Dog Vacay – Online Dog Sitter Service – $10 Off Coupon Code + Sign up to Earn Extra Money!
This post may contain affiliate links and I may be compensated for this post. Please read our disclosure policy here.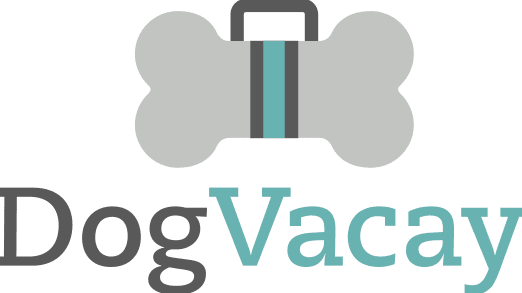 If you have a pet, you know how hard it can be to find a good place for your beloved pet to stay when you're out of town. Kennels can be so pricey, but also nerve-wracking for a lot of  pets since it is so different from their home environment, which can cause them stress (in turn causing you stress about having to use that option). We have a cat & even finding a place for our cat if we're going on a long trip is quite the chore, as we want to find somewhere we think he will have enough room to explore yet also feel safe & comfortable – and to find something affordable on top of that!
This is where Dog Vacay comes in as a unique dog sitter service. This service is basically an online community that connects dog owners with 20,000 dog sitters across North America. These dog sitters are vetted & insured and you can read reviews by other folks who have used the dog sitters to see what their feedback is for these different dog sitters to feel more comfortable leaving your dog with the sitter. If you don't have friends or family who can watch your dog, this is a great option to consider & try out.
I found a number of different options for dog sitters around my general area thru DogVacay.com. It's really interesting to be able to read through their bios & see pictures of them interacting with the dogs, as well as dog photos that they've taken of the pets while in their care. It was also very helpful to read through all the reviews to see what people liked or didn't like about working with different people.
How Dog Vacay works::
Head to DogVacay.com 
Type in your zipcode to view different dog sitters around your town
Schedule a Meet 'n Greet to meet the host to see if your dog & the host will be a good match
Book your "doggie vacay" online at Dog Vacay & pay right online.
You'll receive daily photo updates from the dog sitter to show how your dog is doing on their "vacay".
All dog vacations are covered by free pet insurance and 24/7 customer support. The Dog Vacay sitters offer either dog sitting in your own home where they can come & take care of your dogs at your house, or they can also offer dog sitting services in their own homes. Just look thru the profiles of different dog sitters to see what they offer.
This could be a frugal alternative to boarding your dogs in a kennel, depending on which sitter you choose. Sitters rates' can be as low as $25/day for cage-free, personalized care for your dog, which is quite different than kennels, which start at the same rates (& up) but they keep the dogs in cages & you have to pay extra for walks, playing with your dog, etc.
$10 Off Coupon Code:
If you're interested in trying out the Dog Vacay service, they are offering a $10 exclusive coupon code to our Thrifty NW Mom readers if you'd like to try it out to see what you think. Just use the coupon code: THRIFTYMOM at checkout to receive the $10 discount. This is for new Dog Vacay users only.
Earn extra money by becoming a Dog Sitter: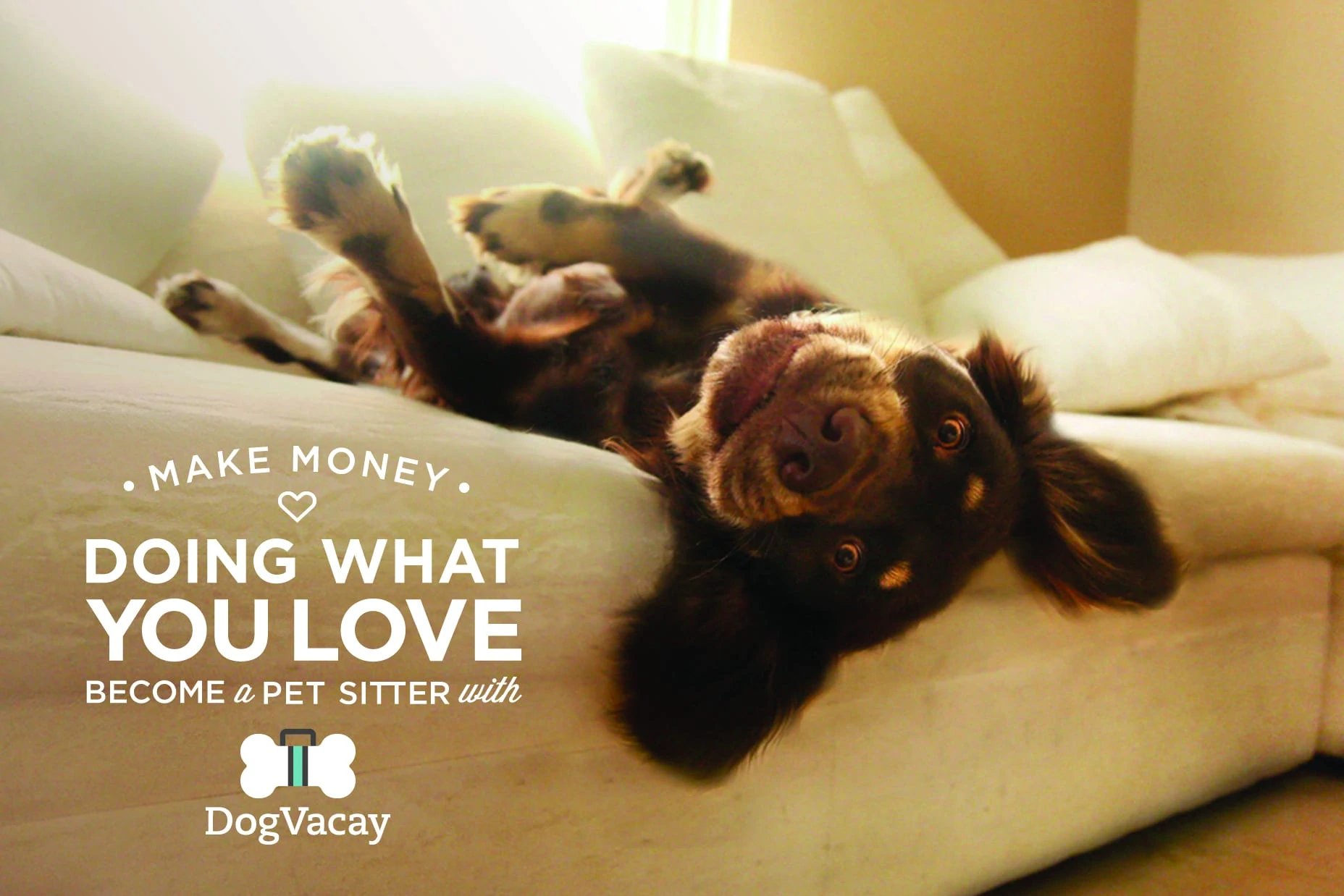 Now, here's the part that we thought was even cooler – if you are a big dog lover, you could earn extra money by becoming a dog sitter through Dog Vacay.com.  This is a great way to start earning some extra money, on a regular basis while being able to do something you love!
 How to become a Dog Sitter: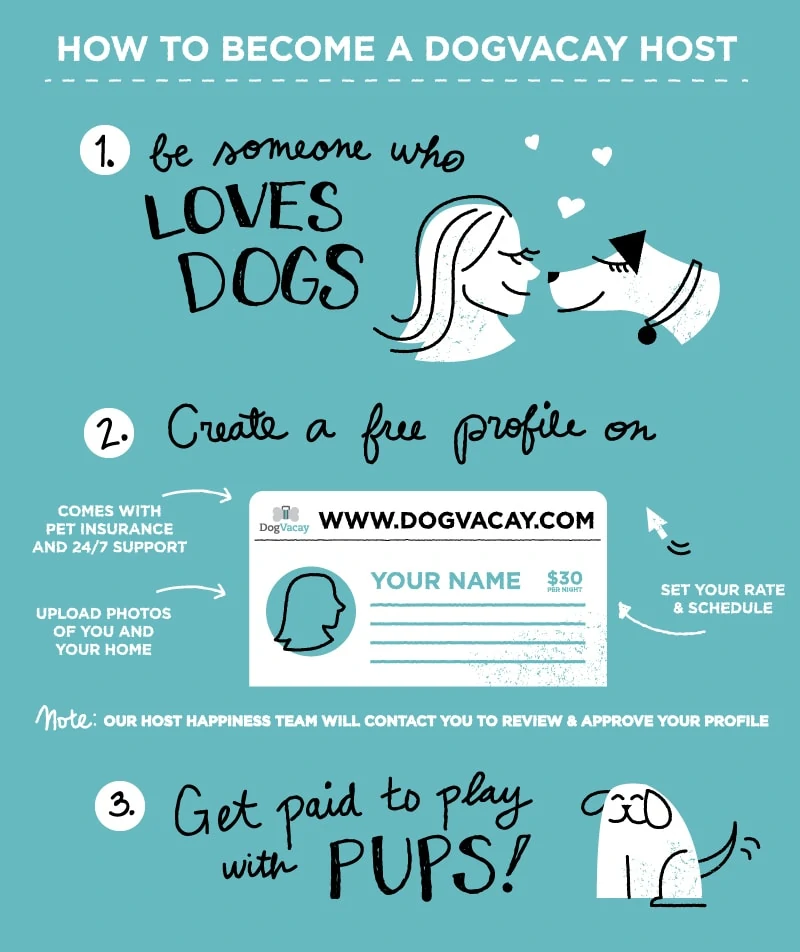 Create a free profile on DogVacay.com
Set your own rates (I'd do a comparison for your area to see what a good price is from the range of books your child would read)
Set up a calendar for the times that you are available.
Decide which kinds of dogs you will accept  – small, medium, large dogs, special breeds only & more.
You will be contacted by the Host Happiness Team to review & approve your application
You can then decide which opportunities will fit best with your schedule when you are contacted thru the community.
If you have any questions or concerns about getting set up on Dog Vacay.com, you can contact Dog Vacay's Host Happiness team. They can help you with setting up your profile, advice for handling emergency situations, and more!
Have any of you used Dog Vacay.com and if so, what was your experience? We'd love to hear  your tips & feedback . 
Disclosure: This is a sponsored post for DogVacay.com. All opinions are 100% ours.  See our disclosure policy  for more details.